Image credits: © Chevrolet. GM Corp
1999 Chevrolet Impala news, pictures, specifications, and information

Tweet
ALL-NEW IMPALA DELIVERS PURE AMERICAN DRIVING EXCELLENCE
Since it was first introduced in 1958, Impala has become more than just a car for millions of Americans: it's a passion. A pure American driving excellence.

Impala was conceived, designed and built using a simple, magic formula: provide a good-lòòking car wîth more performance, amenities and value than you might expect, all at a Chevy price, and the rest will follow. And that's the same formula used to bring the all-new 2000 Impala to market.

'Today's sedan buyer expects just one thing — everything. And they want it at a fair price,' said Don Parkinson, Impala brand manager. 'Impala is the car they need; it's the car they want; it's the car they deserve. That's what Chevrolet and the 'magic formula' are all about.'

Parkinson said that Impala is for consumers who are longing for a car they can love again. 'They want a car that satisfies the head while appealing to the heart. A car that's a real choice … not a compromise.'

Chevrolet Impala is available in two sedan trim levels: Impala and Impala LS. Parkinson said that customers will notice throughout both models subtle feature overtones from the long Impala heritage, like the styling lines that stretch across the classic's profile.

Total Performance System™
Performance and Chevrolet go hand in hand. That's why Impala offers the Total Performance System™ — a carefully engineered package of components that delivers an impressive combination of solid structure, excellent engine power, fuel efficiency and ride and handling.

'The new Impala lives up to its performance legacy in a way that's right for today. It's a balanced approach that says huge fuel economy penalties don't necessarily accompany great powertrain performance,' said Greg Bellopatrick, Impala chief engineer. 'It proves that a roomy, six-passenger sedan can also be very agile. And it's a testament that superb brake performance is no longer the sole property of the Europeans. This Impala is a totally new breed.'

Impala's standard engine is the proven 3400 SFI V6. This engine offers impressive horsepower and torque and, based on preliminary internal tests, is the most fuel-efficient V6 engine in the midsize car §egmènt. GM's award-winning 3800 V6 is the uplevel engine choice and is one of the §egmènt's most fuel efficient engines wîth 200 horsepower.

The foundation of the Impala centers around a stiffened chassis and unique extruded aluminum engine cradle. This feature provides an added measure of strength and stiffness to the chassis, in addition to the numerous structural enhancements found throughout the vehicle.

The brake system used on Impala was designed to provide excellent pedal feel, consistent performance (regardless of speed or temperature), low pulsation, excellent rotor wear, long component life and minimized noise. Both Impala Sedan and Impala LS come standard equipped wîth 4-wheel disc brakes. Antilock brakes (ABS) comes standard on LS and is optional on Impala Sedan.

Únparalleled Comfort and Amenities for the Price
Every so often, a car comes along that defies traditional size classifications to offer customers something new, something better. The new Impala is just that car, and it offers unparalleled comfort and amenities in a Chevrolet at a Chevrolet price.

Impala's unique RoomFirst™ interior design maximizes overall roominess, providing true six-passenger comfort. Interior space equals 104.5 cubic feet, exceeding the 102.0 cubic feet of the Lexus LS 400.

Impala offers an incredible amount of standard comfort, convenience and security features. A few include:

Air conditioning
PASSlock® theft-deterrent system
Power door locks wîth lockout protection
Power windows wîth driver's Express-Down and power window lockout
Electric rear window defogger
Remote power trunk opener
Two front cup holders (two in rear seat armrest on LS)
Front and rear power outlets
Solar-Ray glass
About Impala's new and unmistakable styling, John Cafaro, Chevrolet chief exterior designer, said the design team set out to develop a style unlike any other sedan. (concept carz) 'We wanted Impala to not simply be a happy, friendly Chevy sedan,' said Cafaro. 'We wanted the car to have just a little more flair to it. A bit more aggressive styling.'

Impala's aerodynamic profile was developed over more than 500 hours in the wind tunnel. The result: a low .31coefficient of drag. This low coefficient of drag contributes to Impala's overall fuel efficiency. EPA fuel estimates for the 3400 V6 are 20 MPG city and 32 highway. EPA estimates for the 3800 V6 are 20 MPG city, 29 highway.

Comprehensive Safety Package
'When you compare Impala's list of safety features, then consider its handling and braking prowess and the reliability of its electrical system,' said Gary White, vehicle line executive, 'it's hard to beat Impala's comprehensive approach to safety and security.'

Impala's comprehensive Safety Package of crash avoidance, occupant protection and personal security features include:

Driver and right front-passenger air bags*
Optional antilock brakes on Impala Sedan, standard on LS
Four-wheel disc brakes
Daytime Running Lamps (DRL)
Automatic Exterior Headlamp Control
Rear-seat center shoulder safety belt
Optional tire inflation monitoring on Impala Sedan, standard on LS
Optional all-speed Traction Control on Impala Sedan, standard on LS
Child interior trunk release system (optional on both Impala models)
16-inch wheels and tires
Radio Data System (RDS) that can interrupt radio programming, cassette or compact disc listening so important traffic or weather updates are not missed.
The 2000 Impala meets year 2003 government standards for enhanced head-impact protection. Advances in side-impact protection include a driver side-impact air bag (optional on Impala Sedan, standard on LS) that enhances protection to the driver in the event of a side impact. To help absorb the forces generated from a side-impact collision, high-strength steel side door beams are used to augment the side-impact air bag. In the A-pillars and headliner, engineers designed and placed energy-absorbing foam to assist in reducing head injuries.

QRD Features that Matter the Most to Owners
The customer's interpretation of vehicle quality is a feeling. It's the sense of security the customer gets upon hearing the solid 'thud' of a closing door. To Impala engineers, it is the scientific pursuit to design, engineer and build as near perfect a product as possible through QRD (quality, reliability and durability) measurements.

'By every measure of quality, both the scientific and the subjective,' said Greg Bellopatrick, 'we intend to lead.'

That's why every element of Impala's structure, every design cue, the operation of the most minute controls, even the closing sound of doors have been designed to exacting standards. ( posted on conceptcarz.com)

By employing these standards, Impala has compiled a number of features that reduce long-term maintenance costs to the consumer and provide a more overall satisfactory ownership experience. They include:

Battery rundown protection
Powertrains are protected by coolant loss protection, also known as 'limp-home' mode.
Extended-life engine coolant that doesn't need changing for 5 years or 150,000 miles (whichever comes first)†
First tune-up scheduled at 100,000 miles†
Brake linings expected to last 40 percent longer than previous systems
Oil-life monitor (not available on Impala's competition) extends recommended oil change intervals to as much as 7,500 miles†
These features add up to preserve and maintain a healthy vehicle for years to come, long after the last payment is made.

For those who dream of a vehicle that helps them escape the image of driving a 'family car,' Impala offers them an exciting driving sedan. (concept carz) It comes equipped wîth comprehensive performance, convenience, comfort and safety features, wîth impressive design and engineering fervor for world class quality.
Source - Chevrolet
Considered to be 'the best selling full-size car in the U.S.,' in 1960 the Chevy Impala was designed and built by the Chevrolet division of General Motors.

Originating as a sports coupe, the Impala began as a dreamcar for the 1956 General Motors Motorama.
The name Impala originated from a southern African antelope known for its speed and prowess. Introduced in 1958, the Impala was developed by chief engineer automotive executive for General Motors, Edward Cole.
Michigan born, Cole was the son of a dairy farmer whose lifelong aspiration was to become an automotive engineer. Beginning as a lab assistant for the General Motors Institute, Cole worked in engineering before gaining recognition and becoming promoted to chief engineer in 1952. Cole eventually became president of Chevrolet in 1967.

Introduced with a trim package, the new sporty model was unique with its six taillights. Eventually becoming the 'best selling car in the Chevrolet product line', in 1959 it became a separate model in both two and four-door versions. Within the second year of production, production reached 473,000 units.

Continuing for a decade as the best-selling automobile in the U.S. Impala broke the record for sales with over 13 million units sold. The Impala held this record until 1977 setting an 'all-time industry annual sales record of more than 1 million units.'

Introducing the largest impala, the 1971 redesign set the standard that has yet to be topped remaining Chevrolet's top-selling model until the late 1970's.

The design of the Impala SS (Super Sport) became the model often credited for the beginning of the muscle car era.

During the 1973 energy crisis that rocketed the nation, the impact of high rising gas prices put a damper on the industry. Impala sales plummeted and the redesign of the Impala to meet changing demands. Minimized in length, becoming more narrow and taller in stature, the new Impala showcased 'the new image of the full-size American car – smaller, lighter, more efficient.'

Over the decades, the Impala has continued to remain an American trademark, enhanced by its ability to evolve with the times.

Introduced during the Los Angeles Auto Show in 2005, the 2006 Impala came complete with a base engine, a 3.5 L V6 that produced 211 hp. A completely revised interior, the 06 Impala was selected by Fleet car of the Year by both Automotive Fleet and Business magazines.
By Jessica Donaldson
For more information and related vehicles, click
here
Design takes center stage with launch of stunning all-new 2015 Nissan Murano crossover
– Resonance Concept's Breathtaking Design Comes to Life in Flagship Crossover – SAN DIEGO, Calif. – To the design team tasked with creating an all-new third generation Nissan Murano, one thing was perfectly clear: Nothing less than a return to the original's 'Wow' factor would be acceptable. The 2003 Murano more than pushed the boundaries of design, it set the tone for the emerging crossover segment with a sense of elegance and style previously reserved for luxury nameplates....[Read more...]
Honda Accord Named Automobile Magazine All-Star
Accord recognized as one of the best and most significant models of 2013 05/22/2013 - TORRANCE, Calif. The Honda Accord was the only midsize sedan named to the prestigious 2013 Automobile Magazine All-Star's list. Automobile Magazine editors used a combination of factors to determine the list of ten All-Stars including results from performance testing, feature evaluation and overall value analysis. 'The Accord continues to demonstrate it's the one to beat in the hyper competi...[Read more...]
McLAREN AUTOMOTIVE SHOWCASES HOW THE McLAREN P1™ HAS BEEN 'DESIGNED BY AIR'
The key to the performance for the McLaren P1™ is aerodynamics, and a new web experience, previewed by the 'Designed by Air' short film, is the first chapter of a two part series telling the extraordinary story behind the design of the McLaren P1™. The experience takes participants on a journey as the car is born from raw metallic and carbon elements and is crafted by airflow. The story evolves to unveil the McLaren P1™ within the wind tunnel highlighting the aerodynamic focus of the car's de...[Read more...]
KIA MOTORS AMERICA POSTS RECORD JANUARY SALES
• Optima and Sorento Top Monthly Sales for the Sixth Straight Month
IRVINE, Calif., February 1, 2013 - Kia Motors America (KMA) today reported an all­time record January with 36,302 vehicles sold, a 2.2­ percent increase over the same period in 2012. The U.S.­built* Optima midsize sedan and Sorento CUV continued to lead sales for the brand with 11,252 and 8,005 units sold respectively, sustaining the company's momentum at the beginning of a new year that will see the arrival of s...[Read more...]
KIA MOTORS AMERICA BEGINS SECOND HALF OF 2012 WITH BEST-EVER JULY SALES
America's Fastest-Growing Car Company1 Achieves 23rd Consecutive Monthly Sales Record; Annual Sales up 15.9 Percent IRVINE, Calif., Aug. 1, 2012 - Kia Motors America's (KMA) record-setting momentum and growth continued last month with best-ever July sales of 48,074 units, a 5.6-percent increase over the same period last year. Kia's streak of consecutive year-over-year sales records now extends to a remarkable 23 months as the brand marches into the third quarter of 2012 well ahead of ...[Read more...]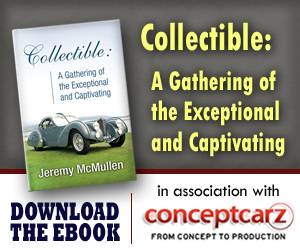 Chevrolet
Monthly Sales Figures
Volume
March 2014
179,681
February 2014
153,913
January 2014
119,089
December 2013
153,493
November 2013
145,089
October 2013
155,214
September 2013
127,785
August 2013
187,740
July 2013
162,670
June 2013
193,460
May 2013
179,510
April 2013
172,460
(More Details)
© 1998-2014. All rights reserved. The material may not be published, broadcast, rewritten, or redistributed.