1940 Lincoln Zephyr news, pictures, specifications, and information

Tweet
The Zephyr was introduced in 1936, a radical and beautiful example of the streamlining trend of the 30s. Zephyrs were all V-12s. The Zephyr was sold alongside the traditional Lincoln K models until the K was dropped at the end of 1939. The Zephyr and the new Continental became Lincolns full line. After World War II, the Zephyr body continued through 1948, but the Zephyr name was dropped.

In mid-1940, management decided to add a coupe body style to its established Continental cabriolet. While it is common to create a convertible from a coupe, Lincoln created the coupe by adding a roof to the cabriolet. The Lincoln custom body department built 54 coupes at the rate of one per day. Less than 10 are known to remain. This car is a time capsule, having only 600 original miles on the odometer. It is absolutely unrestored, having only battery, fan belts, radiator hoses, brake seals and inner tubes replaced to maintain operational condition over its 65 years. Purchased new by John Watson of Wayne, PA, as a backup for his 1940 Continental cabriolet, it remained garaged and covered. Sold by his estate in 1964 to Alfred Holmes, Jr., and then to Floyd Moore in 1970, Jim Schmidt has been, since 1997, its fourth caretaker.
This 1940 Lincoln Zephyr Continental Cabriolet was brought to the 2007 Monterey Sports & Classic Car Auction presented by RM Auctions, where it had an estimated value of $60,000 - $80,000. It was offered without reserve. Mounted under the bonnet is a 292 cubic-inch 12-cylinder engine with downdraft Stromberg carburetors and 120 horsepower. There is a column-mounted three-speed synchromesh transmission and four-wheel hydraulic drum brakes.

The design for the Zephyr was handled by Designer Bob Gregorie who created the sketch in less than an hour It had the outline of the two-door, four-seat body over an outline drawing of a Zephyr sedan. The front fenders were extended and the hood line and cowl were lowered and pushed back. The unique folding top had blind quarters and there was hardly any bright trim which gave the vehicle a very simplistic, clean, and smooth appearance. Plus, there was little time to create these one-off pieces.

It was dubbed the Zephyr Continental and in 1941 would become the Lincoln Continental. A total of 404 examples were built in 1940 with 350 being cabriolets and the remaining 54 being coupes. All were hand built, expensive, and exclusive vehicles tailored to the prominent and wealthy in society.

This example has been in the present ownership since 1990. The color is burgundy with a camel colored Haartz cloth top and a matching burgundy leather interior. It was treated to a restoration, which was completed a number of years ago. Its appearance, fit and finish still shows well in modern times.

The selling price for this vehicle fell within the estimated value, selling for a high bid of $63,800 including buyer's premium.
By Daniel Vaughan | Dec 2007
This automobile was built for Edsel B. Ford in 1940. Mr. Ford, only son of Henry Ford, was president of the Ford Motor Company as well as the Lincoln Motor Company.

With the demise of the 'big' Lincoln chassis in 1939, the Lincoln-Zephyr chassis became the sole chassis available for custom coachwork. The body of this town car was built by long-time Lincoln coachbuilder, Brunn of Buffalo, New York. It is the oldest Brunn body built in 1940, number two.

The Lincoln-Zephyr had its own V-12 motor, but it was smaller than the big Lincoln's V-12 - 292 cubic-inches and 120 horsepower.

The car was restored in the late 1970's and remains in superb condition in modern times.
The Lincoln-Zephyr was sold in the lower-priced line-up of luxury cars in the Lincoln catalogue between 1936 and 1940. The Lincoln-Zephyr and the later Mercury models introduced in 1939 bridged the gap between Ford's V8 De Luxe line and the end-of-the-line Lincoln K-Series. The Lincoln-Zephyr sold in huge numbers; the 100,000th Lincoln-Zephyr was built in 1940, one of 22,046 Lincolns made that year.

This more exclusive Lincoln-Zephyr Convertible Coupe is one of just 700 from 1940. Discovered in a barn find in North Dakota in 2003, it has now been completely restored.
In 1936 Lincoln introduced the Zephyr, named and styled after the streamlined Burlington Zephyr express train. The train was an aerodynamic diesel powered streamliner that brought an end to the steam-engined trains and set many new speed-records. The Zephyr stayed in production until 1942 when it was discontinued to make way for the new Mercury line which was in a similar market segment. Since the Mercury's were derived from a Ford running gear and chassis they were cheaper to produce, Lincoln decided to cancel the Zephyr after only six years of production.
The styling was courteous of the Dutch-Born designer John Tjaarda of the Briggs Body Corporation, however, prior to production Ford's stylist Bob Gregorie restyled the front end. Under the hood was a Ford-derived V-12 that produced 110 horsepower, not enough to do justice to the Zephyr name and what it represented, but a modest amount to carry the vehicle where it was tasked to travel.

In 1936 around 15000 Zephyrs were constructed, nearly 80% of all Lincolns sold. Nearly 1500 were given coupe/sedan body-styles which were a two-door sedan configuration built on a chassis that could have accommodated four-doors.

In the year 2005, Lincoln reintroduced the Zephyr. To help create excitement at auto shows, Lincoln purchased a 1936 Zerphyr serial number H-5739, to tour with the modern Lincoln Zephyr.

Due to the onset of World War II, Lincoln switched to war-related production. Production resumed in 1946 and continued until 1948.
By Daniel Vaughan | Aug 2006
For more information and related vehicles, click
here
1938 BUGATTI TYPE 57C WINS 'BEST OF SHOW' AT 2014 HILTON HEAD ISLAND MOTORING FESTIVAL & CONCOURS D'ELEGANCE
• Hilton Head Island Concours d'Elegance attendees select 1929 Chrysler Model 75 Dual Cowl Phaeton for People's Choice Award
HILTON HEAD ISLAND, S.C. – The coveted 'Best of Show' and 'People's Choice' honors were awarded today at the 13th annual Hilton Head Island Motoring Festival & Concours d'Elegance, held at the Port Royal Golf Club on Hilton Head Island, S.C. The top honor at Sunday's Hilton Head Island Concours d'Elegance, 'Best of Show,' was awarded to a 1938 Bugatti T...[Read more...]
HILTON HEAD ISLAND MOTORING FESTIVAL TO FEATURE CARS OF THE RICH & FAMOUS
This year's 'Life' exhibit puts the spotlight on cars with headline heritage HILTON HEAD ISLAND, S.C. – The Hilton Head Island Motoring Festival & Concours d'Elegance, one of the nation's largest and fastest-growing automotive and motorsports enthusiast event weeks, takes a more glamorous approach with its annual 'Life' exhibit and presents Life of the Rich & Famous sponsored by Marriott Vacation Club. Life of the Rich & Famous is the sixth annual 'Life'-themed exhibit on the Fe...[Read more...]
Edsel Ford's Speedster Stars at 'The Amelia'
Edsel Ford's 'continental car', a custom boattail speedster, will take its rightful place in the Sports Car Class of the 18th annual Amelia Island Concours d'Elegance. In the shape of Edsel's seminal speedster is the genesis of Ford's legendary design department. Edsel Ford was hardly 'a chip off the old block'. The acorn fell well away from the mighty oak that was Henry Ford, founder of the Ford Motor Company. Edsel was not just the President of Ford, he was a car guy to his core. His ta...[Read more...]
Limited-Edition Ford Racing History Artwork Unveiled at SEMA; Limited-Edition Print Sales to Benefit JDRF
•Special limited-edition Ford Racing history artwork is unveiled at the annual SEMA show as part of the Ford press conference •Famed automotive artist Sam Bass created the artwork at the request of Edsel B. Ford II, with proceeds from sales of limited-edition autographed prints benefiting JDRF •Drivers and Ford race vehicles featured on the special artwork include Henry Ford (Sweepstakes), Trevor Bayne (No. 21 Fusion), Dan Gurney/A.J. Foyt (Ford Mark IV), Bob Glidden (NHRA Thunderbird), Jack...[Read more...]
Edsel Ford's Restored 1934 Model 40 Special Speedster Returns to Amelia Island Concours d'Elegance
It has been 13 years since Edsel Ford's 1934 Model 40 Special Speedster first made headlines when it rolled onto the field at the Amelia Island Concours d'Elegance. The elegant roadster, which was rediscovered in 1999 by the show's founder and Chairman Bill Warner, will return again on Sunday, March 11 to the 17 the annual Concours; this time as part of the collection of the historic Edsel Eleanor Ford House (Ford House) and completely restored to its timeless elegance. The Speedster's ...[Read more...]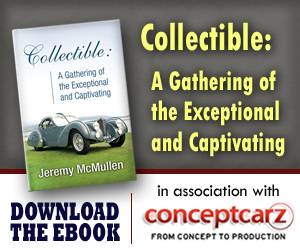 Lincoln
Monthly Sales Figures
Volume
November 2014
8,113
October 2014
8,883
September 2014
7,257
August 2014
8,146
July 2014
7,863
June 2014
7,271
May 2014
8,845
April 2014
6,803
March 2014
8,969
February 2014
6,661
January 2014
5,973
December 2013
7,984
(More Details)
© 1998-2014. All rights reserved. The material may not be published, broadcast, rewritten, or redistributed.