Image credits: © Force India.
2011 Force India VJM04 Mercedes news, pictures, specifications, and information

Tweet
The Force India VJM04 is the first car created by the team under its new technical director Andrew Green, who exactly 20 years ago was one of the men behind the original Jordan 191.

Green and rest of the Silverstone-based team faced major challenges created by the changes in the 2011 FIA Technical Regulations, wîth a cut in downforce and the movable rear wing chief among them. In addition Pirelli has become the new tyre supplier, and the teams have agreed to allow the use of KERS again. The result is a car that is very different from its predecessor.

'Everything is different, but visually a lot of it is subtle,' says Green, who re-joined the team in July 2010. 'The most obvious visual change is that we've gone away from a conventional roll-hoop to a blade. This gives us a small packaging improvement compared to a more conventional style. The engine cover is different, in-line wîth the abolition of the F-duct system. But there are a lot of differences under the skin that people won't necessarily notice.'


The ban on double diffusers and other changes in the rules created a drastic cut in downforce at the rear of the car. Getting it back has been one of the major challenges of the winter.

'We've recovered a lot of the aerodynamic performance, we believe. We still have a little bit to go, but we are still in the process of the realignment after the end of last season, because it does take a long time to move aerodynamically from one position to another. The movable wing is a whole new game, and we'll be trying to exploit its performance to the max.


Vital Stats
Engine : 2.4 L., 8-cylinder


---

7-speed Semi-Automatic
'We've also put in a lot of work trying to maximise the potential performance of the new Pirelli tyre compounds. To this end we've recruited a new senior tyre engineer, Jun Matsusaki, to guide us through the development process. The test we recently conducted in Valencia was a good learning exercise.
'Exhaust management will also be a big area of development this year. There will be an upgrade for the first race, so there are some changes that will come into effect at the Bahrain test. Further down the line there are some big updates for the front of the car coming in for the first European race.'

Significantly the team has done far more than simply address the new rules. It has also gone back to basics by taking a close look at the fundamentals of last year's package, and attempted to address key areas of concern.

'Towards the end of last season there was a drop-off in our relative performance,' says Green. 'In theory we were adding performance to the car, but it wasn't getting translated to the track. We decided to have a very close look at what was happening on the car, and what could be causing this. The bottom line is we didn't extract the most from the blown diffuser, thus over the winter we've taken a reasonable philosophy chance on the aerodynamics of the car in order to try and prevent the sort of drop-off in performance that we saw at the end of last year.'


In addition the team has focussed on improving its performance in high downforce spec.

'Looking back over the years the cars we have produced here have always struggled at the high downforce tracks - they always been 'slippery' cars. We've identified a problem, and now we have to fix it, and it means that potentially there's another strategic aero change coming as well.'

Únderlining the team's renewed focus on aerodynamic development, there will extra emphasis on gathering data on the Fridays of race weekends.


'We are going to be using the real car at the track as a validation tool for the aerodynamics, which is something that we haven't done effectively before. There's a lot more focus on what's actually happening on the car aerodynamically. To measure it at the fidelity that we need to measure it at is a huge task.

'We understand how important it is, and we're in that game now as well. That will start to feed back into the aerodynamic development of the car. When we get positive results it backs up our development tools, and when we don't, we'll investigate why. Fridays will be a lot more about understanding the car we have as well as understanding the track at the time and the tyres you're running.'

The change requires more accurate sensors and different procedures for gathering data, better analysis tools, and dedicated people at the trackside focussing on the aerodynamic performance.


Force India is not entirely new to KERS. The 2009 car was designed to utilise the Mercedes system and the team ran it in testing, although it was never raced.

'The Mercedes KERS system looks very strong, and we're really happy wîth it. We've done a lot of running in the simulator, so the drivers are well up to speed wîth how to use it. We're well developed wîth what we have to do for harvesting and deployment. It's smaller and lighter than in 2009, and packaging required very few vehicle compromises.'

Summing up, Green says the intention is to build momentum over the course of the year as developments come on stream, and the aero work pays dividends.

'There are some big developments in the pipeline, probably bigger than this team has seen for quite a while. I think we're lòòking for a much stronger finish to the season, and we do recognise the fact that there's an Indian GP on the calendar, and we are an Indian team. The plan is to be putting stronger performance on the car through the year that will lift us up the ranks.'
Source - Force India
Turkish Grand Prix Report
It was a tough afternoon for Force India as Adrian and Paul battled hard but missed out on points at Istanbul Park. Adrian enjoyed exciting battles wîth Barrichello's Wiliams and the Sauber of Perez in the closing stages, while Paul failed to finish a Grand Prix for the first time this year after encountering some technical issues.

Adrian Sutil, P13, VJM04/04

Tyres: Soft, Soft, Hard, Soft

Adrian: My start to the race was not too bad: I kept my position and had some good battles wîth the cars around me. The three-stop strategy was the right choice today and the soft tyres felt like the better race tyre so I stayed on them as much as possible. In the final laps I was fighting hard wîth Perez and that was a lot of fun. Últimately we didn't have the pace to race wîth the cars ahead of us and I think we got as much from the race as we could. The team is working hard to introduce a new aero package at the next few races, which will hopefully bring us a bit closer to the front.

Paul Di Resta, DNF, VJM04/02

Tyres: Soft, Soft, Hard, Soft, Hard



Paul: It was a tough start to the race, although I managed to hold my position on the first lap. However, as the race unfolded the pace didn't seem quite there and that's why we decided to change our strategy and make a fourth stop. When I was leaving the pits after my final stop, the team came on the radio and instructed me to stop. There was obviously a problem so I pulled up as soon as I could. It was unfortunate because the final part of the race would have been interesting on the fresh tyres.

Robert Fernley, Deputy Team Principal



It was a tough race for us today. We always knew it would be difficult to match the pace of the top five teams, but in race trim the Toro Rosso of Buemi and the Sauber of Kobayashi were a little bit quicker than us. Both our drivers raced hard and Adrian in particular had some good battles, especially wîth Perez in the closing laps. I think he got the maximum from his race and the strategy was spot on.

As for Paul, he had some difficulties wîth the rear tyres and, wîth the benefit of hindsight, we probably should have switched him to a four-stop strategy a couple of laps earlier. Últimately his race came to an end when we identified a fault wîth the car which meant he had to retire.

After four races I'm quite upbeat about our start to the season. We were always on damage limitation until the new 2011 aero concept comes on stream in the next few races, but we're just four points behind Sauber and two points behind Toro Rosso. I'm hopeful we can haul them back in over the next few races.
Source - Force India
Chinese Grand Prix Report
Temperatures

Air, minimum/ maximum: 22.0 - 23.0°C
Track, minimum/ maximum: 26.0 - 32.0°C
Humidity, minimum/ maximum: 23.5 - 30.9%

Force India Formula One Team drivers Paul Di Resta and Adrian Sutil came home in 11th and 15th positions respectively at the end the 2011 Chinese Grand Prix. Both drivers made good race starts, wîth Paul up one place to 7th and Adrian making up three positions to P8 by the end the first lap. Únfortunately, the usual front runners who had started lower down the grid were just too strong as the race unfolded, and the team narrowly missed out on a top 10 position for Paul, whilst an incident wîth Perez forced Adrian to come into the pits for an unscheduled nose change in the latter stage of the race.

Adrian Sutil (car 14)

I was unlucky wîth the incident wîth Perez, which cost me the race. But in the end we had problems as well wîth the tyres, they didn't last as long as we thought and I was just struggling the whole time. We have to understand why we were not so competitive in the race this time; in qualifying we were much better, so we will go away, analyse everything and I think it is good that we have the break now before the next race in Europe. The team back at the factory did a good job to get us to where we are after these first three races; we just need to work out what happened in particular today to bring both qualifying and race performances together.

Paul Di Resta (car 15)

It was always going to be quite a tough race, starting from where we were. We came very close to scoring points, but just missed out at the end when the tyres had gone. Having gone into the race without heavy fuel runs may have compromised us a bit. We didn't quite get the aero balance right at the start, but the second and third stints I think were pretty good, just a bit longer than expected because we had to stop early to try and cover Michael Schumacher. May be a three stop strategy would have suited us better, but only time will tell in the simulations. But we came here relatively strong in performance and I think we have to be very thankful of that. Overall I am still very happy on how the weekend went considering we qualified into Q3 and came close to scoring points once again.

Dominic Harlow, circuit engineering director

P11 and just missing out on a point for Paul, and P15 for Adrian is not the reward we'd hoped for after a fantastic effort from the factory and the team this weekend. The race started well wîth both cars on the option tyres for their first stints. Once the higher degradation set in we elected to pit Paul on lap 11 and Adrian on lap 15 wîth a second stint on the soft tyre. Two stops was just possible, and after a switch to prime for both drivers we held on to our track position for as long as we could, wîth Paul only loosing out in the final laps. Adrian was the victim of an incident wîth Perez, which dropped him a little further back. Overall though we've shown better pace in qualifying, and that we can still race very strongly. We'll look at what we've learned today and aim to continue improving when we next race back in Europe.
Source - Force India
2001 Canadian Grand Prix: No Brotherly Love Here
Though highly regarded from the moment he set his sights on a career in motor racing, Ralf Schumacher would face the unfortunate case of constantly being compared to his older brother Michael. The moment he arrived in Formula One, however, everyone in and around the series looked forward to that day when both brothers would be on equal footing and the two could really battle it out for top honors. Everyone looked and waited for that perfect battlefield. And, in 2001, on a small island in the St....[Read more...]
1999: European Grand Prix: Ralf Deflated but Buoyant
Not often is an individual held in higher esteem for coming up short. But, in a sport where there are many things that can override a fantastic result, Ralf Schumacher would pull up lame, and yet, would come away a sheer winner. Ralf Schumacher's stock had been on the rise even before he reached Formula One. Being in the same family of a World Champion automatically raises the stock of an individual. However, being the brother of a two-time World Champion has everyone hedging their bets even ...[Read more...]
Newey and Vettel: A Special Bond
The conversation, one imagines, would have gone a little like James Bond's briefing from Q, top mastermind of the British Secret Service, when Bond received his latest special order vehicle, complete with machine guns, bullet-proof screen and ejector seat... Adrian Newey: 'Now pay attention Sebastian, you'll be using our new car, the RB9, with a few special modifications.' Sebastian Vettel: 'What's wrong with the old one, she never let me down…?' Newey: 'Boss's orders, I'm afraid. Now, ...[Read more...]
An Era of Perspective
Everyone loves a champion. At least that is the saying. But it isn't necessarily true. Instead, everyone loves their champion. When another proves to be equal or stronger, then all reason slips through the window when judging skill. The lamentations would resume in earnest following the dominant performance at Spa by Sebastian Vettel and Red Bull. Suddenly, there was this feeling of resignation, of needing to face reality. Just when it seemed there would be a titanic battle between Ve...[Read more...]
United States Grand Prix: Race
Nico Rosberg and Michael Schumacher finished the United States Grand Prix in 13th and 16th places respectively today. • Nico followed a one-stop prime/option strategy in the race today, stopping on lap 34 • Michael's race was converted from one to two stops when it became clear his first set of tyres were struggling • He stopped twice on laps 14 and 39, with a option/prime/prime strategy Nico Rosberg It was a difficult weekend for us and unfortunately we weren't able to score...[Read more...]
Drivers:

Paul di Resta

Adrian Sutil
Team

Force India Formula One Team
2011 Season
Points:
69
Position:
6
Engine:
Mercedes FO 108Y
2014 Entry:
VJM07
2013 Entry:
VJM06 Mercedes
2012 Entry:
VJM05
2010 Entry:
VJM03
2009 Entry:
VJM02
2008 Entry:
VJM01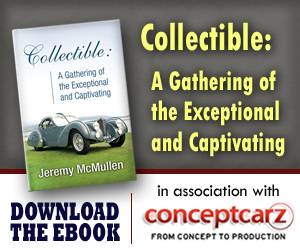 2011 Formula One Season2011 Season Review
© 1998-2014. All rights reserved. The material may not be published, broadcast, rewritten, or redistributed.