1967 AMC Rambler Rebel news, pictures, specifications, and information

Tweet
The AMC Marlin was a vehicle aimed at competing with a new breed of vehicles. Ford had their Mustang, Chrysler had the Barracuda, and General Motors had their pony cars such as the Camero and Firebird. AMC decided to enter this segment of the market with the Marlin, a vehicle that could best be classified as an intermediate sports sedan. Under the leadership and direction of Roy Abernethy, the AMC Marlin was introduced in early February of 1965 and offered at a base price of $3100. It was in dealer show rooms in March of 1965.

The vehicle was equipped with four-piston front disc brakes and non-servo type rear drums. A three-speed gearbox came standard. Power windows, AM/FM radio, tilt steering, and air conditioning were offered as optional equipment. A wide range of interior and exterior colors allowed even further customization.

The Marlin was an immediate success for the company, helping to create a profit of over 5 million dollars. In its first year, 10,327 Marlins were sold.

The 1966 Marlin did not sell as well as the prior year. Sales plummeted by nearly half; only 4547 examples were sold.

In 1966, the Rambler logo was removed from the hood and rear of the vehicle. Minor styling and mechanical changes occurred in 1966, but for the most part, the vehicle remained the same. The base price was lowered to around $2600. A four-speed manual gearbox was not offered. The ability to customize the vehicle continued with the addition of two new engines, a 232 cubic-inch six, and a 327 cubic-inch V8. The 232 cubic-inch, inline-six cylinder engine was capable of producing 155 horsepower, while the V8 produced 250 horsepower.

Drastic changes occurred for the Marlin in 1967. It began using the chassis used on the AMC Ambassador, which increased the size of the vehicle. The length grew by six and one-half inches, the wheelbase by six inches, and the width by four inches. This greatly increased the weight of the vehicle. That being the case, it also created more room for larger engines. A new 290 cubic-inch and 343 cubic-inch V8s were offered.

Sadly, even with all these changes, sales still were slow. In 1967, only 2545 units were sold.
By Daniel Vaughan | Jun 2005
SUBURBAN OFFERS EVERY COMFORT FOR VACATION CRUISING
• Full-size SUV keeps modern families entertained and connected, too
DETROIT – Chevrolet's full-size Suburban SUV has ample space and comfort to carry up to nine passengers and their gear on long hauls – and brings cutting-edge technology along for the ride. Summer is in full swing and with it comes the traditional American road trip. Last year, an estimated 40 million travelers hit the road for the July 4 holiday, according to AAA. While travelers once relied on the alphabet...[Read more...]
SUBARU ANNOUNCES PRICING ON ALL-NEW 2015 OUTBACK
◾Well-equipped Outback 2.5i begins at $24,895 ◾Bolder design for roomiest, most capable Outback ever ◾Lineartronic® CVT now standard on all models ◾Quieter, more refined ride and new amenities ◾Enhanced Eyesight® system with Blind Spot Detection and Rear Cross Traffic Alert Cherry Hill, N.J. - Subaru of America, Inc. today announced pricing on the all-new 2015 Subaru Outback models. The fifth generation of the World's First Sport Utility Wagon®, featuring the roomiest interior...[Read more...]
Holden Celebrates 35 Years of Commodore
Holden is celebrating the 35th anniversary of its most iconic nameplate, Commodore. For over three decades, the Holden Commodore has delivered significant advances in vehicle performance, safety and comfort on the way to becoming Holden's longest-standing and most successful nameplate. Holden Executive Director, Vehicle Sales, Service and Marketing, Phil Brook, said Holden was extremely proud of Commodore's success. 'There are not many nameplates in Australia that can lay claim to a ric...[Read more...]
Auctions America Readies for Highly Anticipated Spring Carlisle Collector Car Weekend
• Auctions America returns to Carlisle, Pennsylvania for its annual Spring Carlisle sale, April 25-26 • Two-day sale lifts the gavel on a diverse roster of approximately 300 quality collector cars • Notable highlights include a rare 1959 Chevrolet Corvette 'Big-Brake' Fuel-Injected Roadster, a 1970 Chevrolet Chevelle SS LS5 Convertible and a 1999 Bentley Azure Convertible • Sale held during Carlisle Events' highly anticipated Spring Carlisle Collector Car Swap Meet & Corral weekend, April 24...[Read more...]
VICARI AUCTION COMPANY OFFERS RARE '62 & '63 Z06 CORVETTES AT 2013 CRUISIN' NOCONA
In a recent rare find, two classic Chevrolet Corvettes (one '62 and one '63) - stored for decades-are being made available by the Vicari Auction Company. Both vehicles will cross the block during 2013 Cruisin' Nocona, a north Texas collector car auction and classic car poker cruise set for April 19th and 20th in historic Nocona, Texas. The Corvettes are virtually all-original, and have been stored in Texas by a classic-vehicle aficionado and collector since the 1980s. 'These...[Read more...]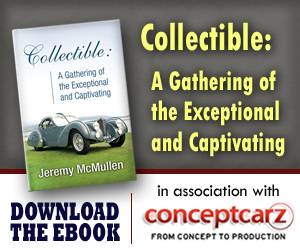 Similarly Priced Vehicles from 1967
Chevrolet Camaro Series ($2,500-$3,310)
Ford Mustang ($2,460-$2,695)
Plymouth Satellite ($2,745-$2,990)
Oldsmobile Cutlass Supreme ($2,640-$3,065)
Pontiac Tempest GTO ($2,870-$3,160)
Chevrolet Malibu Series ($2,400-$2,800)

Average Auction Sale: $12,750
© 1998-2014. All rights reserved. The material may not be published, broadcast, rewritten, or redistributed.