Image credits: © Ford.
2001 Ford Forty-Nine Cocnept news, pictures, specifications, and information

Tweet
Forty-Nine Ford: Rekindling romance with new version of American classic
The year was 1949. After years of wartime sacrifice and sameness in durable goods, postwar America was ready for an automotive design revolution. The '49 Ford - wîth radically new 'slab sides,' integrated body and fenders, independent front suspension and rear quarter windows that opened - served as a symbol of optimism for the future. Fifty years later, an all-new Ford Forty-Nine custom coupe concept car is poised to repeat a bit of history, as it makes its world debut at the 2001 North American International Auto Show in Detroit. The new Ford Forty-Nine concept is designed to take America on a 'sentimental drag-race' down memory lane and underscore Ford's commitment to designing excitement into new cars coming down the road. The Forty-Nine concept harkens back to the romance of a Friday night at the drive-in or bowling alley, listening to rock-and-roll and cruising 'the strip' in a chopped and channeled custom car. 'The inspiration for the Forty-Nine concept comes from the passion and excitement of the original, combined wîth the imagination of people across America who customized the car and turned it into what they thought a really great car should be,' says J Mays, Ford Motor Company vice president of Design. 'The concept melds together many of the custom car designs from the 1950s as well as elegant cues and shapes from some of the great Italian designs, such as Ghia.' As soon as it was introduced in New York City amid much fanfare in June 1948, the '49 Ford became a runaway sensation. As the first all-new, postwar Ford design, the car attracted 1.3 million orders even before it officially went on sale at dealerships. The design was so acclaimed that it won the prestigious Fashion Academy Award in 1949 and repeated the rare honor again in 1950. The original '49 had a modern slab-side design, wîth front fenders, body sides and rear quarter panels forming one continuous line from head to taillights. It boasted a 'dream car' silhouette as well as a simple grille and balanced greenhouse. The car's advertisements heralded its 'mid-ship' ride, 'hydra-coil' springs, 'picture window' visibility, 'Magic Action' king-size brakes and 'sofa wide' seats built for living-room comfort. The '49 Ford fit perfectly into America's cruisin' and car customization craze, which reached a frenzy in the late 1940s and early '50s. Teenagers across the country began snapping up the car, tinkering wîth the engine to make it go faster, reshaping the body to make it look sportier and reworking the suspension to achieve an altered ride. The 1949-51 Ford coupes were considered some of the most desirable cars to chop and channel.

To create the all-new concept Forty-Nine, Ford designers went back to the car's roots - simple shapes, clean body panels and modern conveniences. The Forty-Nine concept's hyper-smooth appearance is achieved by an all-glass upper body structure wîth totally concealed pillars and windshield wipers. The exterior finish is velvety black wîth bright chrome wrapping around the greenhouse and modest chrome accents elsewhere, such as its badging and 20-inch chrome wheels. Clean, simple, design cues are conveyed in the rounded high intensity discharge (HID) and projector-beam front lighting. In the rear, sleek, narrow, wrap-around LED tail lamps make a distinctive statement. The interior also is a modern interpretation of the original car's simple design cues. A cantilevered, bench-style front seat is power-actuated. A floating center console runs the entire length of the interior, giving the impression of four-passenger bucket seating, while also serving to stiffen the vehicle's structure. The floating console houses the five-speed shift lever and ventilation for both front and rear seat passengers. The interior color theme is two-tone: black and sienna. The black leather seats have sienna leather seat backs. Sienna leather also accents the upper door trim panels, instrument panel and package tray. The armrest is wrapped in charcoal leather. The lower door trim panels are finished in satin metallic silver. The silver carpet inserts are accented wîth chrome rails running the front to rear. The car's primary gauges are contained within a single round instrument binnacle - similar to the production '49 and hot rods of the era. The analog tachometer takes center stage and is surrounded by the electronic speedometer. Audio and climate controls are presented in a flip-out panel located in the instrument panel, just ahead of the shifter. Their respective readouts, along wîth temperature, oil and fuel gauges, are displayed on either side of the centrally mounted clock, at the base of the windshield. A two-tone, leather-wrapped §teering wheel features cruise and radio controls on a metal ring, reminiscent of the 'horn-ring' popular in the 1950s. The rear view mirror is positioned along a prominent 'wind-split' rod, which extends from the instrument panel to the front header. The mirror can be adjusted up or down along the length of the rod, which serves multiple purposes. It adjusts to the needs of drivers of all sizes and also looks striking. The rod also serves to house the radio antenna, which extends through the roof. The audio system features a multi-disc CD changer and a strategically placed speaker network, anchored by a massive sub-woofer, all driven by a 200-watt power amplifier.

Powered by Thunderbird

The design under the hood is an obvious extension of the exterior design philosophy and the interior theme and an homage to hot-rodders' obsession wîth performance and appearance. The engine bay is finished in satin black, stainless and chrome metal finishes throughout. The radiator and its associated structure have been re-oriented to take full advantage of the design opportunities on the engine itself. The intake manifolds are finished in satin metal and valve covers in gloss black and accented wîth polished stainless steel. Filtered interior air inlets are located at the trailing edge of the front wheel opening, and dual stainless steel exhausts penetrate the rear bumper fascia. The engine bay is not only cosmetic: The chrome 'Powered by Thunderbird' badge on the side fender gives a hint at the powerplant under the hood. The Forty-Nine concept is powered by a Thunderbird 3.9-liter, DOHC, 32-valve V-8, tuned to fit the car's appearance and refined muscle. 'Like the Thunderbird, the Forty-Nine reminds us of the love affair that generations have had wîth the open road and the automobile,' says Mays. 'Both of these cars remind us of a romance and a passion of the American touring car that is just as thrilling today as it was 50 years ago.'
Source - Ford
FOUR ENGINES, FOUR DOORS, EIGHT-SPEEDS AND UP TO A WORLD-LEADING 204 MPH: DODGE ANNOUNCES PRICING FOR CHARGER LINEUP
Dodge unleashes the Quickest, Fastest and Most Powerful Sedan in the world, along with the most capable and technologically advanced Charger lineup ever with a starting U.S. Manufacturer's Suggested Retail Price (MSRP) of $27,995 ◾The Dodge and SRT brands take America's only four-door muscle car and offer the most comprehensive sedan lineup ever, loaded with even more performance, technology and world-class hardware: ◾As the most-equipped entry Charger model ever, the new Charger SE model i...[Read more...]
Jeep® And MOPAR Brands Reveal Six New Concept Vehicles For 48Th Annual Moab Easter Jeep Safari
◾Jeep Wrangler Level Red is a nod to the most challenging off-road trails ◾Jeep Wrangler MOJO gets Wrangler Level Red off-road gear, with 37-inch tires, shortened bumpers, winch and higher-clearance fenders ◾Jeep Wrangler Maximum Performance created for hard-core enthusiasts who seek the ultimate in power and capability ◾Jeep Cherokee Adventurer delivers Trailhawk capability with added utility and cargo convenience for the trail ◾Jeep Cherokee Dakar is the most extreme Cherokee ever ◾Jeep G...[Read more...]
POPULAR JEEP® ALTITUDE MODELS RETURN FOR 2014
◾2014 Jeep Cherokee, Grand Cherokee and Wrangler debut special-edition Altitude models ◾New Jeep Altitude models feature unique 'blacked out' exteriors with distinct, aggressive flair ◾Available for first time on Cherokee, and returning for Grand Cherokee and Wrangler, the new models join the 2014 Jeep Compass and Patriot Altitude models that are in dealerships now ◾New special-edition Altitude models to arrive in Jeep showrooms this spring January 22, 2014 , Houston - New special-e...[Read more...]
DODGE ANNOUNCES PRICING FOR NEW 2014 DODGE DURANGO
Best-equipped Seven Passenger SUV Loaded With Advanced Technology, Efficiency, Performance and Style for a Starting U.S. MSRP Less Than $30,000. ◾The new Dodge Durango features a slew of new standard features for 2014, including a new standard eight-speed automatic transmission with steering-wheel mounted paddle shifters, Uconnect Bluetooth, 5-inch Uconnect Touch Screen and 7-inch customizable gauge cluster, signature Dodge brand LED racetrack taillamps and standard three-row, seven pass...[Read more...]
MODEL YEAR 2014: MORE EFFICENT, DOWNSIZED ENGINES AND AN EXTENDED R-LINE RANGE HEAD THE CHANGES
New 1.8-liter turbocharged and direct-injection TSI® engine to feature in Jetta, Beetle, and Passat, replacing the 2.5-liter five cylinder. R-Line® range expands to five models. • Jetta SE and SEL models are fitted with new 170-horsepower 1.8-liter engine, offering a manufacturer predicted highway fuel economy improvement of 16 percent • All Jetta models now have independent rear suspension • VW Car-Net™ connected services introduced across a broad range of models • New 1.8-liter engine in...[Read more...]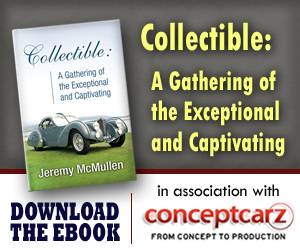 Ford
Monthly Sales Figures
Volume
September 2014
172,261
August 2014
214,028
July 2014
204,373
June 2014
214,793
May 2014
244,501
April 2014
203,552
March 2014
235,198
February 2014
177,286
January 2014
148,671
December 2013
210,074
November 2013
183,722
October 2013
184,854
(More Details)
© 1998-2014. All rights reserved. The material may not be published, broadcast, rewritten, or redistributed.