Image credits: © Ford.
2001 Ford Ex Concept news, pictures, specifications, and information

Tweet
The Ford EX concept vehicle stakes its claim in the extreme domain of the 'No Boundaries' SÚV line-up, promising a unique, no-compromise driving experience for the off-road enthusiast and extreme sports authority.

'The EX Concept is the farthest extension of the Outfitters family of SÚVs yet,' says J Mays, Ford Motor Company vice president of Design. 'It is the most extreme of the Outfitters concept vehicles and was built to explore a unique lifestyle and cohort group.'

This two-seat concept vehicle is purpose-built and features high- quality, detailed composite body sections on a chrome-moly steel frame. The frame is tough, durable, resistant to corrosion and ready to take on any off-road adventure.


The mechanicals, such as the transfer case and aluminum radiator wîth dual fans, are moved rearward to achieve a 50/50 weight distribution, providing optimal traction in rugged terrain. An ecto-skeletal design allows the components to be visible, and removable side body panels are secured to the frame by lightweight aluminum fasteners.

The exposed front frame structure is accentuated by a honeycomb texture front grille and four round high-intensity driving lamps, which gives the overall appearance a tough, solid stance.

The bronze tinted windshield folds down and clips to the top of the hood, giving the occupants the feeling of freedom that comes from open-air driving.


In lieu of door handles, padded grip areas on the top and side frame ease access when climbing in and out of the vehicle. Other features include dual stainless steel side exiting exhausts, five-spoke, 17-inch cast aluminum wheels, and a full size spare tire cradled behind the seating area.

The interior features a full roll cage and seats wrapped in a black and tan all-weather material. This versatile textile resists damage from the sun, ozone and weather and displays outstanding physical toughness. The §teering wheel and instruments are mounted on a §teering mechanism that glides from side to side to allow for easier entry and exit.

Occupants strap into their seats wîth four-point safety belts and dual air bags are located in the center of the wheel and the instrument panel.


A removable central storage bin bridges the rear suspension while an additional storage bin is positioned on a bar located under the instrument panel. Map pockets are placed on the side panels to store smaller equipment.

The floor is washable and features integrated molded rubber non-skid pads and floor drain plugs.
Source - Ford
NISSAN CELEBRATES WITH MORE THAN 60,000 U.S. LEAF OWNERS DURING 'NATIONAL DRIVE ELECTRIC WEEK'
NASHVILLE, Tennessee – More than 60,000 U.S. consumers have 'kicked gas' and are now driving the all-electric Nissan LEAF. To celebrate National Drive Electric Week, held Sept. 15-21, Nissan is the exclusive automotive sponsor for more than 130 grassroots events scheduled for markets across the U.S. and abroad. National Drive Electric Week, formerly National Plug In Day, started in 2011 as a series of local events aimed at spreading the word about plug-in vehicles. The annual event, wh...[Read more...]
MAZDA6 EARNS 'TECHNOLOGY CHOICE AWARD' BY GREATER ATLANTA AUTOMOTIVE MEDIA ASSOCIATION
WASHINGTON, April 30, 2014 -- The Greater Atlanta Automotive Media Association (GAAMA) named the 2015 Mazda6 its 'Technology Choice Award' at its second annual Family Choice Challenge held on Friday, April 25th. 'A repeat winner at Family Choice Challenge, the Mazda6 consistently earns accolades for its impressive combination of style and substance,' said GAAMA President Nick Palermo. 'Upon first glance, the Mazda6 has the striking lines of a show car. But a more in-depth look reveals ...[Read more...]
JEEP® WRANGLER NAMED SEMA'S 'HOTTEST 4X4-SUV' FOR FOURTH CONSECUTIVE YEAR
Jeep® Wrangler Named SEMA's 'Hottest 4x4-SUV' for Fourth Consecutive Year; Mopar Announces New Jeep Performance Parts and Accessories ◾Jeep® Wrangler recognized as 'Hottest 4x4-SUV' for fourth consecutive year at SEMA ◾New Mopar performance parts and accessories for the Jeep Wrangler have been added to the catalog of more than 300 already available Las Vegas - The Jeep® Wrangler was recognized as the 'Hottest 4x4-SUV' for a fourth consecutive year at the 2013 Specialty Equipme...[Read more...]
FIESTA ST DOMINATES GLOBAL RALLYCROSS AT X GAMES MUNICH
◾Ford Fiesta ST earned four of six Global RallyCross medals at X Games Munich ◾Fiesta ST – a well-known hot hatch born in Europe and on sale later this summer in North America – packs a punch with a 1.6-liter EcoBoost® engine producing nearly 200 horsepower DEARBORN, Mich., July 1, 2013– The Ford Fiesta ST won big over the weekend, taking gold, silver and two bronze medals to dominate Global RallyCross at X Games Munich. Click here to see a video of Fiesta ST ripping turns and scrappi...[Read more...]
VOLKSWAGEN CLAIMS BEST HIGHWAY FUEL EFFICIENCY, WITH SEVEN MODELS THAT ACHIEVE MORE THAN 40 MPG
• New Jetta Hybrid earns EPA fuel economy rating of up to 48 mpg; the first compact hybrid available with a turbocharged engine
Herndon, VA - With EPA estimated fuel economy ratings of 48 mpg on the highway, 42 mpg in the city, and a combined rating of 45 mpg, the Jetta Hybrid becomes the most fuel-efficient vehicle in the Volkswagen lineup and the seventh model capable of more than 40 mpg on the highway. With sales of the Jetta Hybrid beginning later this month, Volkswagen wil...[Read more...]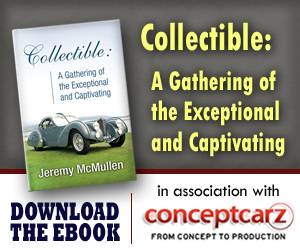 Ford
Monthly Sales Figures
Volume
October 2014
179,014
September 2014
172,261
August 2014
214,028
July 2014
204,373
June 2014
214,793
May 2014
244,501
April 2014
203,552
March 2014
235,198
February 2014
177,286
January 2014
148,671
December 2013
210,074
November 2013
183,722
(More Details)
© 1998-2014. All rights reserved. The material may not be published, broadcast, rewritten, or redistributed.