Image credits: © Chevrolet. GM Corp
2002 Chevrolet Impala news, pictures, specifications, and information

Tweet
2002 IMPALA: THE CAR YOU'LL LOVE TO DRIVE
The Impala nameplate is the best-selling passenger car in Chevrolet history. Throughout the years customers have embraced the ride, handling, style and value of the Impala. In the early months of 2001, Impala reprised that popularity wîth record-setting monthly sales. In 2002, Chevrolet will continue its great heritage wîth new standard amenities and a sport appearance package, which will be unveiled during an Olympic Torch Relay run.

'The 2002 Impala builds on the heritage of a great car,' said Don Parkinson, Impala brand manager. 'Impala sales are strong – currently among the top 10 best-selling passenger cars. Since its introduction, Americans have shown they continue to love Impala. It's just plain fun to drive.'

New amenities for 2002

Driver and front passenger dual temperature controls allow greater comfort, and will now be standard on all Impalas. Also standard on all models is AM/FM stereo wîth cassette and Radio Data System (RDS). The RDS-capable stereo may be programmed to interrupt a cassette or CD wîth important traffic bulletins or emergency weather reports. A new premium sound system delivers enhanced quality wîth fatigue-free sound reproduction.

Impala has new features that enhance the safety and comfort of the vehicle's passengers. The LATCH (Lower Anchorages and Top tethers for Children) system is standardized and allows child seat use without the vehicle's safety belts, making installing child safety seats easier.

A new leather accent bench seat is available on the LS model.

Two exterior colors are also introduced: Bright Red and Medium Green Pearl.

Smooth V6 performance


Impala has the highest fuel economy of any V6 in the , coupled wîth solid performance (0-60 mph in 9.1 seconds in the LS).

Impala owes its rigidity and stiffness, quiet ride and terrific suspension to a carefully engineered chassis and body architecture. An extruded aluminum engine cradle – a first for mass production – helps isolate engine noise and vibration.

Two dependable engines – the 3400 V6 and the award-winning 3800 V6 – power the impressive ride. The 3400 V6 provides 180 horsepower and 205 lb-ft of torque, while the 3800 V6 puts out 200 hp and 225 lb-ft of torque.

Roominess and comfort


The 2002 Impala offers unparalleled large car room wîth midsize exterior proportions. The base model has room for six passengers and 18.6 cubic feet of trunk space.

The Impala Sedan comes well equipped wîth auxiliary lighting in the glove box and trunk, electric rear window defogger, delayed exit/entry lighting, and intermittent variable-speed windshield wipers. Impala LS has a long list of standard features, including passenger assist grips, a trunk cargo net, split-folding rear seat and cruise control.

Safety and security


The Impala has a frontal rating of 5 stars on the driver's side and five stars on the passenger's side. The Impala has a side impact rating of 4 stars on the driver's side and four stars on the passenger's side. Impala has met 2003 Federal head impact criteria since its introduction.

More than 100 standard safety and security features make Impala a worry-free car to drive. Impala LS features a driver's side-impact air bag, remote keyless entry, traction control, tire inflation monitoring system and antilock brakes, all Optional on Impala Sedan.

Standard features on all models include passive theft-deterrent system, battery rundown protection and daytime running lamps. In addition, a 'limp home' mode allows the car to be driven to a nearby service station even after a complete loss of coolant.

Sport appearance package/Torchbearers lead vehicle


To honor the Salt Lake City Winter Olympic Games, Chevrolet will offer a special sport appearance package for the Impala. The package is also on vehicles that will lead the Olympic Torchbearers, and will travel through 125 Ú.S. cities in 65 days.

The special package includes specific wheels and rear taillamps; a new fascia; 16-inch pace car aluminum wheels; interior appointments; and a special gauge package. The vehicle leading the Olympic Torchbearers will be monochromatic black, however, retail vehicles will be available in selected colors.
Source - GM Corporation
Considered to be 'the best selling full-size car in the U.S.,' in 1960 the Chevy Impala was designed and built by the Chevrolet division of General Motors.

Originating as a sports coupe, the Impala began as a dreamcar for the 1956 General Motors Motorama.
The name Impala originated from a southern African antelope known for its speed and prowess. Introduced in 1958, the Impala was developed by chief engineer automotive executive for General Motors, Edward Cole.
Michigan born, Cole was the son of a dairy farmer whose lifelong aspiration was to become an automotive engineer. Beginning as a lab assistant for the General Motors Institute, Cole worked in engineering before gaining recognition and becoming promoted to chief engineer in 1952. Cole eventually became president of Chevrolet in 1967.

Introduced with a trim package, the new sporty model was unique with its six taillights. Eventually becoming the 'best selling car in the Chevrolet product line', in 1959 it became a separate model in both two and four-door versions. Within the second year of production, production reached 473,000 units.

Continuing for a decade as the best-selling automobile in the U.S. Impala broke the record for sales with over 13 million units sold. The Impala held this record until 1977 setting an 'all-time industry annual sales record of more than 1 million units.'

Introducing the largest impala, the 1971 redesign set the standard that has yet to be topped remaining Chevrolet's top-selling model until the late 1970's.

The design of the Impala SS (Super Sport) became the model often credited for the beginning of the muscle car era.

During the 1973 energy crisis that rocketed the nation, the impact of high rising gas prices put a damper on the industry. Impala sales plummeted and the redesign of the Impala to meet changing demands. Minimized in length, becoming more narrow and taller in stature, the new Impala showcased 'the new image of the full-size American car – smaller, lighter, more efficient.'

Over the decades, the Impala has continued to remain an American trademark, enhanced by its ability to evolve with the times.

Introduced during the Los Angeles Auto Show in 2005, the 2006 Impala came complete with a base engine, a 3.5 L V6 that produced 211 hp. A completely revised interior, the 06 Impala was selected by Fleet car of the Year by both Automotive Fleet and Business magazines.
By Jessica Donaldson
For more information and related vehicles, click
here
All-New 2014 Mitsubishi Mirage Named 'Best Sub-Compact Car 2014' by the Hispanic Motor Press Awards
Cypress, California, November 19, 2013 – Mitsubishi Motors North America, Inc. (MMNA) is proud to announce that its all-new 2014 Mitsubishi Mirage 5-door – the most fuel-efficient gasoline-powered non-hybrid vehicle in America with an EPA-rated fuel economy of 40 mpg combined city and highway driving (44 mpg highway) – has been awarded 'Best Sub-Compact Car 2014' by the Hispanic Motor Press Awards. 'The return of the Mirage to North America is not only important for Mitsubishi Motors b...[Read more...]
DODGE ANNOUNCES PRICING FOR NEW 2014 DODGE DURANGO
Best-equipped Seven Passenger SUV Loaded With Advanced Technology, Efficiency, Performance and Style for a Starting U.S. MSRP Less Than $30,000. ◾The new Dodge Durango features a slew of new standard features for 2014, including a new standard eight-speed automatic transmission with steering-wheel mounted paddle shifters, Uconnect Bluetooth, 5-inch Uconnect Touch Screen and 7-inch customizable gauge cluster, signature Dodge brand LED racetrack taillamps and standard three-row, seven pass...[Read more...]
MAZDA ANNOUNCES PRICING AND FUEL ECONOMY OF ALL-NEW 2014 MAZDA3
◾Redesigned Compact Car Offers Competitive Pricing, Best-in-Class Fuel Economy IRVINE, Calif., July 24, 2013 - Mazda North American Operations (MNAO) today announced official pricing and fuel economy figures for the all-new 2014 Mazda3. Starting at $16,9451 MSRP, the redesigned compact vehicle is the brand's best-selling and most recognizable nameplate worldwide with more than 3.5 million vehicles sold. With the full complement of SKYACTIV®2 technologies combined with the handsome st...[Read more...]
2014 MITSUBISHI LANCER SPORTBACK: NUMEROUS NEW FEATURES/UPGRADES FOR THIS UNIQUE AND SPORTY 5-DOOR
Mitsubishi Motors' utterly unique Lancer Sportback rings in the new model year with a plethora of new features and upgrades for this roomy (up to 52.7 cubic feet of available cargo space) and fun-to-drive diamond star-badged 5-door. New features and upgrades for the 2014 Mitsubishi Lancer Sportback include: ◾New audio system (Sportback ES) ◾New 6.1-in. touchscreen display audio system (Sportback GT) ◾New HD Radio® (Sportback GT) ◾New SIRIUSXM® satellite radio with 3-month pre-paid subscrip...[Read more...]
2014 MITSUBISHI OUTLANDER SPORT: STYLE, SAFETY AND WELCOME NEW FEATURES IN AN AMERICAN-MADE 5-PASSENGER CROSSOVER
The American-made Mitsubishi Outlander Sport has long been a popular choice among savvy car shoppers – the compact crossover is the best-selling vehicle in the Japanese auto manufacturer's varied model lineup – for its smart styling, ample high-tech and luxurious standard equipment features, and all-around tremendous value for the money. But now consumers have another important reason for choosing this handsome 5-passenger compact crossover as their next vehicle: The 2014 Mitsubishi Outlander...[Read more...]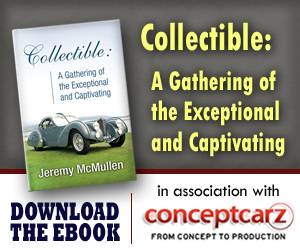 Chevrolet
Monthly Sales Figures
Volume
February 2014
153,913
January 2014
119,089
December 2013
153,493
November 2013
145,089
October 2013
155,214
September 2013
127,785
August 2013
187,740
July 2013
162,670
June 2013
193,460
May 2013
179,510
April 2013
172,460
March 2013
173,859
(More Details)
© 1998-2014. All rights reserved. The material may not be published, broadcast, rewritten, or redistributed.