Image credits: © Cadillac. GM Corp.
2002 Cadillac Cien Concept news, pictures, specifications, and information

Tweet
Its powerful presence launches Cadillac into its second century of technology and innovation. It's the 750-hp mid-engine Cadillac Cien concept car. This two-seat luxury super car has revved up consumers and critics alike, earning Cadillac the Best Concept Car Award from AutoWeek at the 2002 North American International Auto Show in Detroit.
Cien which means 100 in Spanish, has a low, sleek appearance — inspired by the latest F-22 Stealth fighter aircraft. The dramatic silhouette is accentuated by Cadillac's characteristic crisp-edged feature line that runs the length of the body.

The cabin features high-tech structural materials and Cadillac's leading-edge technologies, including Night Vision and StabiliTrak, Additionally, the interior of the Cien features a digital instrument display relaying all of the vehicle's functions, including diagnostics and satellite navigation, to the driver.

Cien's 7.5-liter, V12 powerplant is a new concept engine from GM Powertrain named the Northstar XV12. The all-aluminum, dual overhead cam (DOHC) four-valve V12 engine generates 750 horsepower and 450 lb.-ft. of torque and features GM's Displacement on Demand technology, which allows the engine to run seamlessly on six cylinders at times to maximize fuel savings.


Cien is fitted wîth a semi-automatic transmission, controlled by Formula 1-inspired column-mounted electronic paddles.

The cabin features high-tech structural materials and Cadillac's leading-edge technologies: Night Vision, OnStar, StabiliTrak, and Últrasonic Rear Parking Assist.

The same emphasis on bold, trend-setting design that has set Cadillac apart in the past is the essence of the Cien — and Cadillac — as it enters its second 100 years.

Source -
PEBBLE BEACH, CALIF. - In keeping wîth the brand's role as a technology flagship for General Motors, the premium V-12-powered Cadillac Cien concept car is a befitting icon to usher in the brand's 100th anniversary next year.

The aerodynamic Cien - Spanish for 100 - holistically illustrates Cadillac's signature 'art and science' philosophy, melding design and technology in a mid-engine, two-seat sports car.

Cadillac's 'art and science' design philosophy incorporates sharp, shear forms and crisp edges - a form vocabulary that expresses bold, high-technology design and invokes the technology used to design it.


"With the Cien, we've created the ultimate expression of 'art and science' using dynamic lines to achieve geometric forms similar to those of the Evoq, Imaj and Viz󮠣oncept vehicles that preceded it," said lead designer Simon Cox, executive director of GM's Advanced Design Studio for Cadillac in Birmingham, England.

Cien's low, sleek appearance, inspired by modern-day Stealth aircraft, introduces a different proportion for Cadillac and demonstrates the reach of the brand's identity.

Trapezoidal air inlets are milled into the front-end surface graphically forming Cadillac's shield-like grille along wîth the centrally mounted badge. The bank of air inlets cools the front-mounted radiators, and is flanked on either side by vertical headlamps.


In profile, Cadillac's characteristic crisp-edged spline that runs the length of the bodyside from front to rear suggests tension in the surface. Another taut line answers the first -- sweeping over the rear wheel well to return to front -- creating a dynamic appearance.

The body and chassis are made of carbon fiber composite that is lightweight and stiff. Cien is equipped wîth scissor-style doors that pivot at the base of the A-pillars upon opening.

Functional side air intake and exhaust vents lay flush wîth the surface of the car, opening up as required. Formal, directional sail panels, which appear to float above the surface, house air intakes for the V-12.


Cien's rear view recalls Cadillac's distinctive design heritage wîth fin-like, vertical taillights, full-width center high mounted stop lamp (CHMSL) spanning the deck and a centerline crease. Cien also features an adjustable rear spoiler and a removable hardtop roof.

Sport-performance eyewear inspired Cien's blue glass windscreen, sidelites and backlite.

HIGH-TECH INTERIOR
Nestled between the engine and the 19-inch front and 21-inch rear wheels is a computer-influenced driver's cockpit featuring Cadillac's leading-edge telematics, including Night Vision, OnStar, StabiliTrak, Últrasonic Rear Parking Assist and Communiport, which integrates the car's audio, computing, navigation and wireless communication through hands-free voice activation.


Night Vision uses thermal imaging to help a driver detect potentially dangerous situations well beyond the range of the car's headlamps. The image is relayed to the driver via a head-up display.

Cien is equipped wîth LCD panel screens to display information from the car's navigation system and rearview cameras. The high-tech interior features a digital instrumentation and an analog clock. The state-of-the-art entertainment system was designed to match the car's unique acoustic characteristics and incorporates headrest speakers.

Interior aluminum accents and prominent vertical elements reinforce the vertical graphic theme of the exterior. Rich, inviting materials, contrast the cool technical appearance, balancing contemporary feel wîth touches of modern luxury. Further, the interior complements the concept's lightweight theme, utilizing carbon fiber and aluminum structural elements in a design that combines luxury and performance.


V-12 POWER
Cadillac Cien's 7.5-liter, V-12 powerplant, which is visible through the car's rear window, is a new concept engine from GM Powertrain dubbed the Northstar XV12. The all-aluminum, double overhead cam (DOHC) four-valve V-12 engine generates 750 horsepower and 450 lb.-ft. of torque, yet it meets the packaging requirements and fuel economy standards of a V-8.

The Northstar XV12 concept engine features several technological advancements over today's V-8 engines, including: GM's Displacement on Demand technology, which allows the engine to run seamlessly on six cylinders at times to maximize fuel savings; direct injection gasoline combustion system for increased engine power, improved fuel economy and reduced emissions; and a combined starter generator for quicker, quieter starts.

Ú.K.-based ProDrive engineered a semi-automatic transmission wîth racing-style electronic paddle shifting for Cien compatible wîth the car's powerful, high-torque engine.

RICH HERITAGE
Drawing on 100 years of rich Cadillac heritage, Cien honors the brand's tradition of bringing innovative technology and trend-setting design to the luxury §egmènt.

Cadillac has claimed a number of 'firsts' and major engineering advancements over the years, including the introduction of electric self-starters, significant improvements in engine technology and the development of sophisticated suspension systems.

The same emphasis on bold, trend-setting design that has set Cadillac apart among luxury marques in the past is the essence of 'art and science.'

"The Cien concept combines V-12 power and great proportions in a striking design that is unmistakably Cadillac," said Cox. "This concept is a most appropriate medium to celebrate Cadillac's past, present and, above all, it's future."

Source - GM Media
Fresh power for an established winner – the new Audi A6 and A6 Avant
• Prof. Dr. Ulrich Hackenberg: 'The Audi A6* represents innovative technology and Audi's premium claim'
• New engines make the A6 family even more efficient and powerful
• New infotainment and assistance systems set standards
The winner in the business class has just gotten better – Audi has thoroughly updated the A6 family. New engines, transmissions and headlights, plus a new infotainment system make the Sedan and Avant more efficient, more powerful, more attractive...[Read more...]
2014 AZERA STARTING PRICE LOWERED BY $1,250 WHILE RETAINING COMPELLING DESIGN, PERFORMANCE AND SAFETY APPEAL
• Reconfigured Content and Refinement Increase Appeal to Wider Range of Buyers Sales Up 34 Percent Calendar Year-To-Date
COSTA MESA, Calif., Dec. 19, 2013 – Hyundai has lowered the starting price on the 2014 Azera premium sedan to $31,000, a reduction of $1,250, while offering significant new features and refinements to this award-winning model, which has seen a sales leap of 34 percent this year. For 2014, Azera's generous content level has been reconfigured to provide even ...[Read more...]
BMW ANNOUNCES PRICING FOR ALL-NEW X5 SPORTS ACTIVITY VEHICLE
Woodcliff Lake, NJ – June 24th, 2013 … It isn't often that an automobile manufacturer gets to launch an entirely new vehicle segment, but that's exactly what BMW did in 1999 when it introduced the world's first Sports Activity Vehicle – the BMW X5. Two generations and some 1.3 million vehicles later, the BMW X5 is set to enter its third generation. As its predecessors have done before, the all-new 3rd generation X5 will again set new standards for luxury, versatility and – because it is a BMW f...[Read more...]
2014 Corvette Stingray Starts At $51,995
The 2014 Chevrolet Corvette Stingray coupe will have a suggested starting retail price of $51,995, and the Corvette Stingray Convertible will start at $56,995. Both prices include a $995 destination fee but exclude tax, title, and license. 'The 2014 Corvette Stingray perfectly embodies Chevrolet's mission to deliver more than expected for our customers,' said Chris Perry, vice president, Chevrolet marketing. 'The Corvette Stingray delivers a combination of performance, design and technology t...[Read more...]
Kia Motors Announces Pricing For All-New 2014 Cadenza Premium Sedan
Kia's Flagship Sedan Offers Premium Amenities at a Starting Price of $35,1001 MSRP • The most powerful and technologically advanced Kia in the U.S. market is defined by European-influenced styling and extraordinary levels of refinement and amenities
• Cadenza features class-leading interior room2 and is offered in one trim level with two available option packages
IRVINE, Calif., April 19, 2013 – Kia Motors America (KMA) is pleased to announce pricing for its most powerful and ...[Read more...]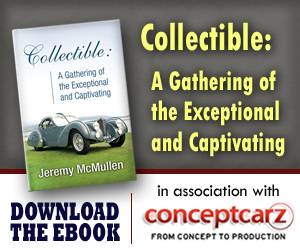 Cadillac
Monthly Sales Figures
Volume
November 2014
13,148
October 2014
13,615
September 2014
13,829
August 2014
16,650
July 2014
15,241
June 2014
13,941
May 2014
14,688
April 2014
13,900
March 2014
14,765
February 2014
13,437
January 2014
11,386
December 2013
18,165
(More Details)
© 1998-2014. All rights reserved. The material may not be published, broadcast, rewritten, or redistributed.