2002 Dodge M80 Concept news, pictures, specifications, and information

Tweet
Detonator Looks. Explosive Power


The Dodge M80 is a small, affordable truck wîth a design loaded wîth character and intrinsic value. Minimalist, new, neat design details are abundant as stand-out design elements include the satin-stainless steel-look signature Dodge-crosshair grille and headlamp surrounds, classic round lamps and the metallic slate-gray, molded-in-color PET-plastic fenders and bumpers wîth integrated tow-hooks. With its 'just-right' size, 'surf-to-snow' capability and authentic 'job-rated' Dodge Truck power, the Dodge M80 will exceed the needs of tomorrow's compact pick-up truck customer.

In profile, M80 offers simple, chiseled lines enhanced by the fender vent vanes, push-button door handles, integrated PET-plastic side-storage lockers, dual spin-off fuel-filler caps in satin-stainless steel-look and stamped-steel 20" wheels. The useful five-foot bed is protected by a durable PET-plastic liner and bulkhead and incorporates myriad tie-down cleats compatible wîth MOPAR bike-, ski- and surfboard racks. The tailgate features 'stamped-through' lettering for the Dodge and 4x4 emblems. Oversized, performance-tuned dual exhaust pipes and jewel-like round tail lamps complete the exterior highlights.

The back of the cab features a full-width flipper-glass. According to Chrysler Group designer John Opfer: "It not only has a clean, modern design, but it is truly functional. You can easily get to your gear in the back, and if the bed is not long enough, you can open the flipper-glass and add the cabin to your load-length."

Dodge M80's interior was designed by Jeff Gale, who expanded upon Opfer's mission of finding practical solutions for difficult design dilemmas. "This concept asked for a no-frills, rugged and durable interior," said Gale. "And, it should offer unexpected and youthful features."

Gale said that is why there is an abundance of Detonator Yellow body-color sheet-metal panels on the inside of M80, enhanced by satin-silver hard-plastic covers and water-repelling Neoprene-look seat-trim. The center console doubles as a portable cooler while the lightweight seats can be removed and used outdoors. Behind the fold-flat seats is a vehicle-wide bin for wet-goods such as shoes, umbrella or a snowboard. The instrument panel features a large storage drawer.

Growing up in California, Opfer used to live just one hour from the beach and one hour from the snowy mountains. Vehicles of choice included a '70s Jeep® Wagoneer and a Dodge Raider. "We were always lòòking for stylish, low-cost four-wheel-drive vehicles to accommodate our ever-changing activities," said Opfer. "That is exactly what I had in mind while sketching the Dodge M80. I also looked at the 1939 Dodge TC and 1941 WC for inspiration, creating a modernist interpretation of these classic Dodge trucks."

Source - Dodge Media
ART EXHIBIT CELEBRATES CHRYSLER WORKERS' MULTIPLE TALENTS, CREATIVITY IN MANUFACTURING PROCESS
November 21, 2013 , Detroit - The UAW and Chrysler Group LLC today unveiled an art show that recognizes multidimensional employees from the shop floor and celebrates the role of the creative process in manufacturing automobiles. The jointly sponsored 2013-2014 Artists at Work Exhibition features 92 pieces of art by 50 UAW-represented and non-bargaining unit Chrysler Group employees. UAW and Chrysler Group officials honored the employee-artists at a reception this evening at the U...[Read more...]
GAINES AND BECKMAN PACE MOPARS IN FINAL QUALIFYING AT LAS VEGAS
◾Mixed qualifying results for Mopar at 13th annual NHRA Toyota Nationals, the second to last event of the season ◾Mopar's Gaines and points leader Coughlin are second and third behind No.1 Pro Stock qualifier Edwards ◾Reigning champ Johnson still focused on winning after frustrating results in final two sessions put him sixth in qualifying ◾Beckman is top DSR Mopar with third place qualifying effort in Funny Car qualifying; Hagan is fourth October 26, 2013 , Las Vegas - Final qualif...[Read more...]
'KNOX COUNTY DRILLER' SELECTED AS THIRD 2013 MOPAR TOP ELIMINATOR WINNER
◾Third 2013 Mopar 'Top Eliminator' selected at 59th annual NHRA U.S. Nationals in Indianapolis ◾2010 'Knox County Driller' Mopar Challenger Drag Pak owned by Sportsman racer Brent Jones selected as third Mopar 'Top Eliminator' ◾Fourth winner will be selected by Mopar aficionados online September 19, 2013 , Auburn Hills, Mich. - Mopar's 'Top Eliminator' program added the 2010 'Knox County Driller' Mopar Challenger Drag Pak owned by Brent Jones, 41, of Wheatland, Ind., as the third 20...[Read more...]
MOPAR'S JOHNSON EARNS NO.1 QUALIFIER FOR SECOND CONSECUTIVE YEAR AT NORWALK
◾Mopar is competing at seventh annual Summit Racing Equipment NHRA Nationals this weekend in Norwalk, Ohio. the 13th of 24 national events ◾Johnson earns first No.1 qualifier honors of the season; second at Norwalk in consecutive years ◾Capps is third as top Mopar Funny Car qualifier in his 400th NHRA national event July 6, 2013 , Norwalk, Ohio - Mopar's Pro Stock driver and defending NHRA world champion, Allen Johnson has earned his first No.1 qualifier honor of the 2013 season in t...[Read more...]
JOHNSON EARNS SECOND CONSECUTIVE NHRA NATIONAL TITLE AND THIRD WIN AT LAS VEGAS
-Johnson defends previous two Las Vegas National titles with a third and posts his 18th career victory to follow-up on his Gatornationals title. -National title victory also gives Johnson the 'Sweep Bonus' for following up on his K&N Horsepower Challenge win on Saturday -Fourth consecutive national event with a Mopar in the final round of eliminations and fifth win of 2013 -Johnson takes over as leader in the NHRA Pro Stock Championship points -Hagan is top Mopar finisher with semi-final app...[Read more...]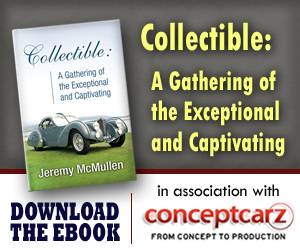 Dodge
Monthly Sales Figures
Volume
December 2014
46,578
November 2014
42,108
October 2014
41,512
September 2014
44,020
August 2014
49,895
July 2014
43,118
June 2014
50,314
May 2014
57,923
April 2014
53,463
March 2014
60,575
February 2014
49,744
January 2014
34,905
(More Details)
© 1998-2014. All rights reserved. The material may not be published, broadcast, rewritten, or redistributed.