2002 Dodge M80 Concept news, pictures, specifications, and information

Tweet
Detonator Looks. Explosive Power


The Dodge M80 is a small, affordable truck wîth a design loaded wîth character and intrinsic value. Minimalist, new, neat design details are abundant as stand-out design elements include the satin-stainless steel-look signature Dodge-crosshair grille and headlamp surrounds, classic round lamps and the metallic slate-gray, molded-in-color PET-plastic fenders and bumpers wîth integrated tow-hooks. With its 'just-right' size, 'surf-to-snow' capability and authentic 'job-rated' Dodge Truck power, the Dodge M80 will exceed the needs of tomorrow's compact pick-up truck customer.

In profile, M80 offers simple, chiseled lines enhanced by the fender vent vanes, push-button door handles, integrated PET-plastic side-storage lockers, dual spin-off fuel-filler caps in satin-stainless steel-look and stamped-steel 20" wheels. The useful five-foot bed is protected by a durable PET-plastic liner and bulkhead and incorporates myriad tie-down cleats compatible wîth MOPAR bike-, ski- and surfboard racks. The tailgate features 'stamped-through' lettering for the Dodge and 4x4 emblems. Oversized, performance-tuned dual exhaust pipes and jewel-like round tail lamps complete the exterior highlights.

The back of the cab features a full-width flipper-glass. According to Chrysler Group designer John Opfer: "It not only has a clean, modern design, but it is truly functional. You can easily get to your gear in the back, and if the bed is not long enough, you can open the flipper-glass and add the cabin to your load-length."

Dodge M80's interior was designed by Jeff Gale, who expanded upon Opfer's mission of finding practical solutions for difficult design dilemmas. "This concept asked for a no-frills, rugged and durable interior," said Gale. "And, it should offer unexpected and youthful features."

Gale said that is why there is an abundance of Detonator Yellow body-color sheet-metal panels on the inside of M80, enhanced by satin-silver hard-plastic covers and water-repelling Neoprene-look seat-trim. The center console doubles as a portable cooler while the lightweight seats can be removed and used outdoors. Behind the fold-flat seats is a vehicle-wide bin for wet-goods such as shoes, umbrella or a snowboard. The instrument panel features a large storage drawer.

Growing up in California, Opfer used to live just one hour from the beach and one hour from the snowy mountains. Vehicles of choice included a '70s Jeep® Wagoneer and a Dodge Raider. "We were always lòòking for stylish, low-cost four-wheel-drive vehicles to accommodate our ever-changing activities," said Opfer. "That is exactly what I had in mind while sketching the Dodge M80. I also looked at the 1939 Dodge TC and 1941 WC for inspiration, creating a modernist interpretation of these classic Dodge trucks."

Source - Dodge Media
ALL-NEW 2014 JEEP® CHEROKEE NAMED IIHS TOP SAFETY PICK
◾All-new 2014 Jeep® Cherokee gets highest-possible score in each of four Insurance Institute of Highway Safety (IIHS) tests to determine a Top Safety Pick ◾One of two Chrysler Group vehicles today named Top Safety Pick in latest testing ◾14th Chrysler Group vehicle to be named Top Safety Pick in 10 months ◾All-new Cherokee boasts more than 70 available safety and security features ◾10 standard-equipment air bags for superior occupant protection ◾65 percent content-ratio of advanced-technolo...[Read more...]
HAGAN, JOHNSON PACE MOPARS IN QUALIFYING AT THE FALL NATIONALS
◾Mopar competing at the 28th annual AAA Texas NHRA FallNationals, the second of six playoff races in the 'Countdown to the Championship' ◾Johnson, defending winner at Texas Motorplex, is top Pro Stock Mopar qualifier with a fourth place run ◾Hagan, runner-up finisher in Charlotte, leads the Funny Car standings and Mopar contingent with third place qualifying effort and top speed of the weekend ◾Coughlin, last week's winner, and second in Pro Stock points, is tenth in qualifying Septembe...[Read more...]
MOPAR TO CELEBRATE 25TH ANNIVERSARY AS TITLE SPONSOR OF MILE-HIGH NHRA NATIONALS
◾25th Anniversary of title sponsorship of the Mopar Mile-High Nationals at Bandimere Speedway near Denver ◾Mopar legends Scelzi and Schumacher will serve as Grand Marshal and Honorary Starter at the Mopar Mile-High NHRA Nationals ◾12th edition of the popular Mopar Block Party to be held once again in downtown Golden on Thursday, July 18 ◾Mopar Block Party to feature driver autograph session, display of classic and race vehicles, and live concert ◾Fans invited to play a newly launched 'Mopar ...[Read more...]
Hagan Drives 'Magneti Marelli Offered By Mopar' To 4-Wide Nhra National Win
• Don Schumacher Racing's Hagan takes 'Magneti Marelli Offered by Mopar' to winner's circle at Four-Wide Nationals
• Win by Hagan extends Mopar's win streak to six titles in five NHRA events in 2013
• Hagan back on track with first win since his 2011 NHRA Funny Car Championship season
• Hagan takes the Funny Car Championship points lead by 50 points
• Mopar Express Lane driver Johnson drops to second place in Pro Stock points standings after red light in round t...[Read more...]
Mopar® Customized Rides Take Spotlight at Beijing International Automotive Exhibition
Company's Service, Parts and Customer-care Brand to Display 'Moparized' Chrysler 300 Ruyi Design Concept, Jeep® Wrangler Arctic and Fiat® Freemont • Fiat Freemont features numerous Mopar accessories • Jeep® Wrangler Arctic gets 'Moparized' • 'Moparized' Chrysler 300 Ruyi Design Concept to make debut • New 172,222 square-foot Mopar product distribution center in Shanghai distributes more than 35,000 parts and accessories Auburn Hills, Mich. - Chrysler Group LLC will head to the...[Read more...]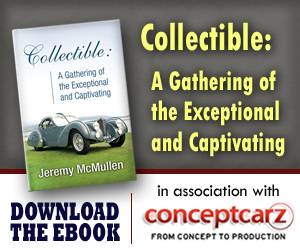 Dodge
Monthly Sales Figures
Volume
November 2014
42,108
October 2014
41,512
September 2014
44,020
August 2014
49,895
July 2014
43,118
June 2014
50,314
May 2014
57,923
April 2014
53,463
March 2014
60,575
February 2014
49,744
January 2014
34,905
December 2013
47,689
(More Details)
© 1998-2014. All rights reserved. The material may not be published, broadcast, rewritten, or redistributed.