1969 MG C news, pictures, specifications, and information

Tweet
This 1969 MGC GT Coupe was offered for sale at the 2007 RM Auctions held in Amelia Island, Florida. It was offered without reserve and estimated to sell between $15,000 - $20,000. The car is powered by a 2912cc, overhead valve inline six-cylinder engine capable of producing 145 horsepower. There is a four-speed manual gearbox and front disc brakes.

In 1962, the MGB was introduced and followed three years later by the MGB GT Coupe. The MGB GT was similar to the standard MGB, but added a fixed roof with a hatch that provided access to the rear luggage compartment. The rear seats could fold down to provide extra storage capacity. The design of the body made it more aerodynamic and easier to handle. The body did have its drawbacks, such as adding an additional 270 pounds.

The MG was improved further in 1967 with the addition of a six-cylinder engine. It raised horsepower to 145 and was the most powerful engine/car that MG had ever produced. With this improvement, the name was changed to MGC. The MGC was available in roadster and coupe configuration.

Production of the MGC lasted less than three years with fewer than 7000 examples being constructed.

This MGC GT Coupe has been treated to a complete restoration since new. It is finished in black with a black leather interior. It was a single owner vehicle for more than 35 years where it spent its time in California.

At auction, the car found a new owner, selling above the estimate value. The car was sold for $22,000.
By Daniel Vaughan | Mar 2007
In 1931-1932 MG produced a most successful 750cc C-Type based on the M-Type Midget. Not this car! The MGC was an MGB with its 4-cylinder motor replaced by the 6-cylinder from the Healey 3000 and once considered a 'Squealy' replacement but after less than two years it was dropped. This particular example is number 8998 of 8999 made. It is an unrestored daily driver. To install the heavier motor (by 200 lbs) the front end had to be modified: bigger front brakes, torsion bar front suspension with telescopic shocks, and 15-inch wheels were the basics. A good idea that wasn't given the development time it truly deserved.
The MG MGC was announced in 1967 and offered in roadster and GT configuration. Power was supplied by a 2912 cc OHV six-cylinder pushrod engine capable of producing 150 horsepower and propelling the vehicle to around 120 mph.

In comparison to the MGB, the MGC brought many mechanical and performance improvements at a low price. Unfortunately, its demise in 1969 was attributed to its similar styling to the MGB and poor press from the automotive media. The engine had been moved back in the engine bay to create a 53/47 weight distribution. Even with these improvements, the press criticized the car as suffering from under-steer.

It is unfortunate that the MGC was not well received. The styling was very similar to its predecessor which led many to believe that the vehicle was the same model. What really transpired were many mechanical updates and few cosmetic changes. The engine was quiet and smooth which gave many drivers a false sense of security and as a result, often overextend the vehicle through the corners creating under-steer. By 1969, the vehicle was discontinued.
By Daniel Vaughan | Jul 2009
For many years, MG's chief engineer, Sid Enever, had wondered if a six-cylinder version of the MGB could be built and would fit within the body shell. Though many changes were required the skill of the team assembled was shown as the near-impossible feat was accomplished. The engine was to sit as far back in the engine bay as possible to help with weight distribution and to eliminate potential problems that the additional weight could introduce, such as poor handling, steering, and braking. A major problem arose when the sump of the engine and the front cross-member wanted to occupy the same space. To resolve this issue the original cross-member, shock absorbers and coil springs were removed. A new front suspension was fitted in its place. The hood was given a bulge to help conceal the large engine. The 14-inch wheels were replaced with larger, 15-inch wheels. Disc brakes could be found in the front and rear which helped greatly in slowing the vehicle down. Top speed was in the neighborhood of 120 mph.

At the 1967 London Motor Show, the Abington based company introduced their six-cylinder creation. It is believed that there were six body shells of the MGC GTS created. They were comprised of steel with aluminum body panels. The enlarged fender flares accommodated the larger tires. All were originally painted red but later changed to green. The change in color occurred right before the Targa Florio race when Italians complained that the red color was reserved for their vehicles.

A few of the MGC GTS racing appearances include visits to Sebring, Nurburgring, and the Targa Florio.

The large bulge and flared fenders gave the vehicle a very aggressive stance and was very visually appealing. The lightweight body and powerful engine made this vehicle a formidable contender on the racing circuit.
By Daniel Vaughan | Jul 2009
For more information and related vehicles, click
here
Low Mileage Collectables offered at Fort Lauderdale Auction
• Auctions America kicks off its 2014 collector car calendar March 14-16 in Fort Lauderdale • Leading recent entries are fantastic low mileage examples including a 2005 Ford GT, a 2006 Ford GT Heritage Edition, a 1954 Chevrolet Corvette and a 1967 Chevrolet Corvette 427/435 Coupe • Additional vehicle highlights include a 1973 Ferrari 365 GTB/4 Daytona, a 1971 Ford Mustang Mach 1 and a 1935 Hudson Terraplane driven by Johnny Depp in the movie 'Public Enemies' • Regarded as South Florida's pre...[Read more...]
Holden Celebrates 35 Years of Commodore
Holden is celebrating the 35th anniversary of its most iconic nameplate, Commodore. For over three decades, the Holden Commodore has delivered significant advances in vehicle performance, safety and comfort on the way to becoming Holden's longest-standing and most successful nameplate. Holden Executive Director, Vehicle Sales, Service and Marketing, Phil Brook, said Holden was extremely proud of Commodore's success. 'There are not many nameplates in Australia that can lay claim to a ric...[Read more...]
Auctions America Continues Successful 2013 Season with its Annual Fall Carlisle Sale
• Auctions America rounds out its 2013 auction season in Carlisle, Pennsylvania, October 3-4 • Two-day Fall Carlisle sale, held in conjunction with the Carlisle Events Collector Car Swap Meet & Corral, features a diverse roster of 300 classics, exotics, muscle cars, hot rods, and customs • Auction highlights include a desirable 1967 Chevrolet Corvette 427/435 Roadster, a 1969 Chevrolet Camaro Z-28 RS Sport Coupe, and a 1960 Mercedes-Benz 190SL Roadster • Full event details and a frequentl...[Read more...]
Auctions America Readies for Highly Anticipated Spring Carlisle Collector Car Weekend
• Auctions America returns to Carlisle, Pennsylvania for its annual Spring Carlisle sale, April 25-26 • Two-day sale lifts the gavel on a diverse roster of approximately 300 quality collector cars • Notable highlights include a rare 1959 Chevrolet Corvette 'Big-Brake' Fuel-Injected Roadster, a 1970 Chevrolet Chevelle SS LS5 Convertible and a 1999 Bentley Azure Convertible • Sale held during Carlisle Events' highly anticipated Spring Carlisle Collector Car Swap Meet & Corral weekend, April 24...[Read more...]
VICARI AUCTION COMPANY OFFERS RARE '62 & '63 Z06 CORVETTES AT 2013 CRUISIN' NOCONA
In a recent rare find, two classic Chevrolet Corvettes (one '62 and one '63) - stored for decades-are being made available by the Vicari Auction Company. Both vehicles will cross the block during 2013 Cruisin' Nocona, a north Texas collector car auction and classic car poker cruise set for April 19th and 20th in historic Nocona, Texas. The Corvettes are virtually all-original, and have been stored in Texas by a classic-vehicle aficionado and collector since the 1980s. 'These...[Read more...]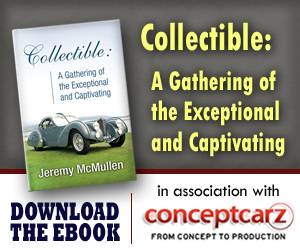 Similarly Priced Vehicles from 1969
Dodge Dart ($2,399-$3,415)
Pontiac GTO ($2,831-$4,210)
AMC Ambassador ($2,910-$4,000)
Pontiac Firebird ($2,831-$3,775)
Oldsmobile 442 ($3,140-$4,750)
Plymouth Satellite ($2,636-$3,349)
Plymouth GTX ($3,415-$3,630)
Mercury Cougar ($3,000-$3,575)
Oldsmobile Delta 88 ($3,220-$4,605)

Average Auction Sale: $19,947
© 1998-2014. All rights reserved. The material may not be published, broadcast, rewritten, or redistributed.