1970 Chevrolet Chevelle Series news, pictures, specifications, and information

Tweet
In 1964, in the midst of the industry's horsepower race, the Chevelle was introduced to the muscle car market as Chevrolet's mid-size car that offered high horsepower, versatility and convenience.

The 1970 Chevelle featured a bold-look with a split grille, dual headlights and a feature line with a prominent dip at waist-level on the body sides. The swept-back style front fenders were replaced with a more blunt-style. Standard equipment on the 1970 Chevelle included heater/defroster, rubber floor mats, cigarette lighter and a locking glove box.

This 1970 Chevelle SS is equipped with rare factory air conditioning and wears a rare paint combination. It features the SS-396 package - a 350 horsepower, 396 cubic-inch Turbo-Jet V8 power plant, power front disc brakes, dual exhausts, sport style wheels and a four-speed transmission. The SS-396 package cost an extra $445, above the $2,809 factory price.
The Chevy Chevelle was produced from 1964 through 1977. It was a mid-sized car that ranged from an economical family car to powerful muscle cars. It was one of the companies' most successful models.

Prior to 1970, GM had restricted mid-sized cars to engines with less than 400 cubic-inch displacement, though many inventive people found ways around it. In 1970, GM dropped this rule and bigger engines became available. The LS6 packaged included a 454 cubic-inch engine offering 450 horsepower and capable of running the 1/4 mile in low to mid-13 seconds. The stock LS6 at 450 horsepower produced more power than any other stock production engine during the muscle car era.

Drag racer Bob Hamilton purchased this bright red Chevelle LS6 in 1969 as a Valentine's Day gift for his wife. In 1970, he turned it into a drag car named 'Red Alert' to compete in the highly contested NHRA SS/DA class. It was very successful and in 1971 toymaker AMT created a model of the car that became their all-time sales leader. The car continued to race until 1976 when it was Top Stock Eliminator in 14 out of 16 races. It was campaigned during the 1990s in nostalgia drag racing events against such famous cars as Ronnie Sox's 426 Hemicuda.

'RED ALERT', the World's Most Famous Chevelle - In 1969 drag racer Bob Hamilton ordered a bright red 1970 Chevelle for his wife as a Valentine's present. Bob took over the car himself and started racing it in NHRA. The Cold War was in effect and he called the car Red Alert. In 1972 the American Model Toy Company took notice of this car and introduced it as a AMT model becoming a sales leading toy. The ERTL Model Company made a limited production run of 2500 in 1999.

A 450 horsepower LS6 equipped SS 454 could run 0 to 60 mph in 6.1-seconds and cover the quarter mile in 13.44 seconds at 108 mph.

This car in unrestored, retaining its original sheetmetal and interior and 60-percent of the original paint. It still ca be seen participating at nostalgia drag events.
| | | | |
| --- | --- | --- | --- |
| | | | Series 33 V8 Six Cyl Station Wagon |
The Chevelle was a mid-sized car produced from 1964 through 1977. Ranging from economical family cars to powerful muscle cars, and was one of the company's most successful models.

This example is a SS396 with a factory 4-speed manual transmission, power disc brakes and power steering. It was built for performance and equipped with very few other options.
| | | | |
| --- | --- | --- | --- |
| | | | Malibu Series 36 + RPO Z15 V8 Super Sport 454 Sport Coupe |
For the 1970 model year, the Chevelle was Chevrolet's mid-size base model - the Coupe with a wheelbase of 112 inches versus the 4-door at 116. The Malibu, and Greenbriar for the station wagons, was one trim level up. But it's under the hood that matters! This example has the factory RPO LS6 Turbo-Jet package. And that means a big-block 454 cubic-inch, high compression, solid lifter, Turbo-Jet V8 with a quoted 450 horsepower. However, the LS6 was 'under rated,' closer to 500 is the number as delivered from the factory. Both the factory Powertrain and Convenience Option lists are endless. Very low 12-seonc 1/4-mile times should be possible from the stock LS6 with modern tire.
| | | | |
| --- | --- | --- | --- |
| | | | Malibu Series 36 + RPO Z15 V8 Super Sport 454 Sport Coupe |
Billed as 'America's most popular mid-size car' the Chevelle might equally be its most popular muscle car. Chevrolet's A-Body platform hosted the Chevelle beginning in 1964 and it proved to be one of their most successful model series (post-WWII) over three generations. For 1968, the model was downsized - wheelbase reduced from 115 to 112-inches - even though the 'muscle era' was finally over. For 1970, these 2nd generation cars were given sheet metal revisions and the PRO Z15 S(uper) S(ports), with big block 454 LS5, maintained its 360 horsepower rating with the SS-cowl hood to let the world know what's going on. Plus uprated suspension, wide oval tires on sport wheels, black accented grille, and a rear bumper insert.
| | | |
| --- | --- | --- |
| | | Series 34 V8 Sport Coupe |
According to contemporary sources, a 450 horsepower LS6 equipped SS 454 could run 0 to 60 mph in 6.1 seconds and cover the quarter mile in 13.44 seconds at 108 mph. To order an LS6 Chevelle you first had to add option RPO Z15 (SS 454 equipment), at the approximate cost of $500, and then you added the RPO LS6 option and an additional cost of $263.30. The LS6 made an under rated 450 horsepower at 5,600 RPM and 500 lbs.-ft of torque at 3,600 RPM which are some of the most impressive numbers in the industry. No production engine has ever had a higher factory horsepower rating. A total of 4,475 LS6 Chevelles were produced in 1970.
| | |
| --- | --- |
| | Series 33 V8 Six Cyl Station Wagon |
Chevelle LS-6
The 454 cubic-inch engine in the Chevelle LS-6 is the most potent powerplant ever placed in a production muscle car, producing 450 horsepower and 500 foot-pounds of torque. Due to additional weight and inherently weaker frame, very few of these monster engines ever found their way into a convertible. The Volo Auto Museum example is one of only 20 Chevelle LS-6 convertibles produced in 1970 with the famed M-22 Rock Crusher 4-speed transmission.
| | | | |
| --- | --- | --- | --- |
| | | | Malibu Series 36 + RPO Z25 396 V8 Sport Coupe |
Motown, main street and machismo was personified by muscle cars in the 1960s and early 1970s and one of the most muscular of all was Chevrolet's second generation (wheelbase shortened from 115 to 112 inch) Chevelle SS396. This 1970 2-door hardtop version not only has the 396 cubic-inch big block, Turbo-Jet V8 engine (with a minimum of 350 horsepower) and numbers-matching drivetrain (including the M20 four-speed), but was delivered near the end of November, 1969, with nearly $4,400 in optional equipment.

The current owner acquired the car in 2003. It is finished in Autumn Gold with white roof and stripes.
This vehicle is a 1970 Chevrolet Malibu Wagon that has been treated to a frame-off restoration and painted in a new blue exterior and new blue interior. It has air conditioning, power windows and door locks, factory tach and gauges, a 2-way tailgate, and rear window defroster. There is an AM/FM radio with rear speakers, SS wheels and new tires. It has a new 350 cubic-inch engine restored like SS models.
By Daniel Vaughan | Dec 2014
The Chevelle was introduced on September 26, 1963 as a mid-sized vehicle for the Chevrolet fleet. It was basically a smaller version of the Impala.
Muscle cars were associated with small vehicles with low weight and very few amenities but large amounts of horsepower from massive engines. The entire Detroit market had been stricken by creating faster, more vehicles. The Chevelle flirted with this definition but went a step farther and added versatility and convenience. When introduced in 1963, its 327 cubic-inch V8 engine producing 300 horsepower was no match for the 389 cubic-inch V8 that the Pontiac GTO concealed under its hood. In the years that followed, Chevrolet would answer the challenge with larger, more powerful engines.

The Chevelle was built atop a new A-frame platform and had a 112 inch wheelbase. The suspension was unequal-length double wishbones in the front and a 4-link live-axle rear suspension. The vehicle could be ordered in 2 or 4 door bodystyle. The base model was the 300 series while the Malibu SS was the top-of-the-line model.

During the 1964 model year, over 76,800 Chevelle SS's were produced. Two engine sizes were available, the 283 and 327 cubic inch. Horsepower ranged from 195 through 300 depending on the engine and configuration.

The muscle car market was beginning to heat-up and Chevrolet needed to prove that they still had what was needed to compete. In 1965, Chevrolet unleashed a limited edition 396, known as the Z-16 package. The 201 examples that were produced featured 375 horsepower, highly-modified suspension and power-assisted steering, and anti-roll bars in the front and rear. The gear ratio on the Muncie 4-speed transmission was raised from 3.31 to 4.56. The 283 and 327 cubic-inch engines were still available. The base engine still produced 195 horsepower while the top of the line Z79 327 was now producing 350 horsepower. Production was down by over 4000 SS's from the previous year, now at 72,500.

Chevrolet was catching up in the horsepower battle. In 1966, the 283 and 327 cubic-inch engines were no longer being offered. Rather, the 396 became the standard engine with the horsepower outputting between 325 to 375 depending on the configuration. The greater the horsepower the vehicles received, the greater the need to modify the other components of the vehicle. All Chevelles were outfitted with stiffer springs and shocks to counter handling problems.

The SS name was switched to SS396 to highlight the 396 cubic-inch engine lurking underneath the hood. A new bumper, roof line, and dual hood scoops were applied to the vehicle to give it an updated and more aggressive look. For 1966, 72,272 examples were produced. Part of this success is credited with the competitive price, styling and vehicle performance.

Front disc brakes and new tires were added in 1967. A three speed automatic was added to the 3 and 4 speed manual, and two speed automatic transmission options. The 396 engine producing 325 horsepower was still the standard power plant. The L34 engine saw a reduction in horsepower by 10 to comply with new GM corporate policy regarding one-BHP per ten-pounds of curb weight. The 375 horsepower option was removed from the line-up.

In 1968, the Chevelle SS was redesigned. The rear of the car was shortened while the front was stretched giving it a fast-back appearance. The wheelbase decreased by three inches. The L78 375 horsepower engine option was re-added to the line-up. The zero-to-sixty time was rated around 6.5 seconds while the quarter-mile time was 14.5 seconds. Unfortunately, sales were down considerably hovering around 57,600.

The SS 396 became an option package for the Chevelles in 1969. By the end of the year, the 396 was increased to 402 cubic inches. A limited number of 427 cubic-inch power plants were offered. With over 86,300 vehicles sold in 1969, the Chevelle SS was gaining ground in the popularity battle.

For 1970, production was down to just below 53,600 Chevelle SS's. However, horsepower was up, way up. The horsepower ranged from 350 to 450 horsepower from the 402 and 454 powerplants. With the LS6 454 engine, the vehicle could race from zero-to-sixty in just over 6 seconds. The quarter mile could be reached in 13.7 seconds.

In 1971, the muscle car era was beginning to decline due to safety and government regulations. As a result, the engines were detuned and horsepower and sales plummeted. Nearly 20,000 Chevelle SS's were sold. The base engine was the L65 350 cubic-inch V8 producing 245 horsepower. The top of the line engine, the LS5 454 V8, was still at muscle-car status with its 365 horsepower and 465 ft-lbs of torque. The Chevelle's borrowed from the Monte Carlo design and received single headlights.

The trend of detuning continued in 1972 as manufacturers were buckling under the increasing government regulations. The base L65 V8 engine now produced 165 horsepower. The Ls5 454 V8 produced 270 horsepower. During the 1972 model year, 5,333 examples of the Chevelle SS were produced.

The Chevelle was redeisgned again in 1973 to help stimulate sales. Thecar grew in size and growing farther away from its sporty car image. The 'colonnade hartop' models replaced the pillarless hardtop versions. The convertible option was no longer offered.

Production continued until 1977.
By Daniel Vaughan | Jul 2006
One of General Motors most successful vehicles, the Chevelle was a mid-sized car that was introduced in 1964 and was produced until 1977. The Chevelle models ranged from economical little family cars to commanding coupes and stunning convertibles. The Malibu was originally the top trim level in the Chevelle line which eventually replaced the Chevelle name entirely after 1977. Based on the reengineered GM 'A' platform, the Chevelle chassis provided the platform for the Chevy Monte Carlo, which ended up being a very successful model itself.

The Chevelle was produced with the intention to compete with the similarly sized Ford Fairlane and to return to the Chevy lineup a model similar is size and concept to the popular 1955-57 models. The Chevelle was the basis for the Beaumont which was a re-trimmed model tat was sold only in Canada by Pontiac dealers.

From 1966 until 1972, four-door hardtop sedans were named Sport Sedans. In 1964 and 1965 a two-door station wagon was available in the bottom-line Chevelle 300 series. From 1964 until 1972 two-door hardtop coupes and convertibles were produced while four-door sedans and four-door wagons were offered throughout the entire run. Exclusive nameplates like Nomad, Nomad Custom, Concours, Concours Estate and Greenbriar were all various models of wagons. The two-door hardtops were called Sport coupes, much like other Chevrolet series.

The El Camino was a utility pickup which was part of the lineup, depending on the year and was available in 300/300 Deluxe trim level, Malibu trim level and the one-year only SS396. The El Camino lasted longer that its passenger car counterpart and continued to be produced until 1987.

Chevrolet's entry into the muscle car battle was heralded by the Chevelle SS. From 1964 until 1965 the Chevelle's had a Malibu SS badge on the rear quarter panel and after 1965 the Malibu SS badging disappeared except for those sold in Canada. In 1966 the Chevelle SS became a regular series of its own, dubbed the SS396 and was a higher performance version and had its own line of engines and performance equipment. The available performance engines included 396 CID V8s which were rated at 325, 350 and 375 hp respectively for 1966 only and 350 hp.

The SS396 series only lasted three year from 1966 until 1968 before is was relegated to an option status, much like a radio or AC. From 1966 and 1967 a very limited run of the 'strut back' two-door sport coupe with its own model number, 17, rather than the model number 37 used on previous and later two-door sport coupes. The first and only year of the SS396 El Camino was 1968, and it came with its own series/model identification of 13880. Nearly all of the good extras of the SS396 could be ordered on the '66 and '67 El Camino but unfortunately the SS397 series El Camino wasn't available until the 1968 model year. The SS option could be ordered in the El Camino, much like the 300 Deluxe and Malibu in 1969 and only the Malibu from 1970 to 1972.

All regular production Z16 Chevelles were produced at the Kansas City plant, while two prototype Z16 Chevelles were built at the Baltimore plant. The Z-16 option came with a convertible boxed frame, a narrowed rear axle and brake assemblies from the Impala, heavy-duty suspension and pretty much all of the regular Chevelle comforts and convenience options. The Z16 came with the standard big-block 396 Turbo-Jet V8 which came only with the Muncie wide-ratio four-speed manual transmission. The back end of the Z-16 featured a unique black and chrome trim panel that framed untrimmed Chevelle 300-style taillights.

To appeal to Chevelle enthusiasts craving a high-performance mid-sized car, all Chevelle models in 1965 were available with a 350-horsepower 327-cubic-inch V8. In all 1967 and 1968 models (besides the SS396) this engine was also offered at a downrated form at 325 hp. This engine was also available in downrated form at

1966 brought with it a major restyle of the Chevelle on the old frame. During the mid-1960s, Americans embraced the fad of the 'Coke bottle' body shape and the Chevelle kept up with the times. Their new design reflected the 'Coke bottle' body shape with bulging rear fender lines and a 'flying buttress' roofline were highlights of the '66 hardtops, shared with other GM 'A' body models.

Only the Super Sport was available while the SS396 became a separate model. Produced as a regular production model, several were sold. The body was updated the following year, but a whole new variety of safety equipment became standard this year, which made this year's car a much safer vehicle to be in, in case of a collision. In both Sport Coupe and Convertible body styles the SS396 continued as the only Super Sport model.

When 1968 came, so did a new model that even further emphasized the 'Coke bottle' look even more. A semi-fastback roofline for hardtop coupes became extremely popular. After December 1, 1967 new Federal safety-mandated equipment included side marker lights on each fender, along with shoulder belts for outboard front seat occupants on cars built from this date onward. All 1968 models had anchors for the belts. Adding complexity under the hood, manual transmission cars received GM's 'Air Injection Reactor' smog pump.

The SS396 series was dropped for the 1969 model year, and the Super Sport became a performance option. The SS option could be ordered on the 300 Deluxe 2-door Sport Coupe and 2-door sedan along with the Malibu 2-door Sport Coupe, convertible and El Camino. All 1969 Chevelles received an all new locking steering column; a year ahead of the Federal requirement. After January 1, 1969, headrests were required for all cars sold in the U.S. and they were installed on all 1969 GM cars. The SS option was limited to the Malibu series in 1970. Both 1969 and 1970 offered the SS option that included the 396/402 as the base engine keeping the option alive as a performance-oriented choice. In 1971 this changed when the SS option could be ordered with any optional V8 and became more of a 'dress-up' option than a performance option.

Before 1970 GM had a restriction that no mid-size vehicle could have an engine with a displacement over 400 CID.

GM dropped the displacement rule in 1970 at the time when the bigger engines were available as regular production options, which resulted with the addition of an SS454 line option to the existing SS396 option. Due to the factory having to over-bore the blocks .030' due to machining issues during production the 396 engine actually displaced 402 cubic inches. The engines were the 454 CID LS5 C8 rated at 360 hp and the LS6 at 450 hp. When equipped with the LS6, with 450 hp and 500 ft/lb of torque, the Chevelle would rocket through ½ mile to low to mid-13 second times at 105 to 108 mph.

GM mandated that all division design their engines to run on lower-octane regular, low-lead or unleaded gas for 1971 due to tightening emission requirements. This was also in anticipation of the catalytic converter that would be used on 1975 and later models, necessitating the use of unleaded fuel. All engines featured low compression ratios to permit usage of the lower-octane fuels. This change reduced horsepower ratings on the big-block engine to 300 for the 402 cubic-inch V8, but strangely, the LS-5 454 option received an 'advertised' five-horsepower increase to 365. Early in the model year, the LS-6 454 option, which had been originally announced as a regular production option on the Chevelle SS for 1971, was dropped. No official records indicate than any 1971 Chevelles were assembled with the LS-6 engine.

The Chevelle SS, changed from a specific performance vehicle to a trim package (very similar to the original Chevelle SS models) in the face of declining Musclecar sales following the 'insurance surcharge' issue of 1970. The base Chevelle SS engine in 1971 was a two-barrel 350-cubic-inch V8 that was rated at 245 gross horsepower and optional was a four-barrel carbureted version of the 350 V8 rated at 275 gross horsepower. Now extra-cost options were the big block engines of earlier years, including the 402 V8 rated at 300 gross horsepower, and the LS-5 454 V8 with 365 gross and 285 net horsepower. For 1971, Chevrolet specifications included both 'gross' and 'net' horsepower figures for all engines to ease the transition to 1972 and later years, when Chevy only listed the 'net' horsepower ratings.

With a top engine rated at 270 hp, the 1972 Chevelle SS conformed with GM's decree that all engines were to be rated at their net engine ratings. Though the rating was lower, there was no evidence that power had actually changed on production vehicles of that year. All of the other engines on the SS roster remained unchanged from 1971.

Halfway through 1971 and continuing through 1971 the base Chevelle Sport Coupe was offered as the 'Heavy Chevy' model that featured unique striping and other appearance items. This model was available with any V8 engine offered in the Chevelle roster that ranged from the 307 two-barrel to the 402 four-barrel. The 454 big-block was only offered with the 'SS' package and was not available with the 'Heavy Chevy' option.

Since it wasn't as expensive as larger models like the Impala, and came with enough room to seat a family of five comfortable, many customers chose the Chevelle as an economical family car. Convenience items that were incredibly popular included power steering, power brakes, AC, automatic transmission and radio.

Don Yenko, a retired race car driver produced his very own line of signature Chevelles, alongside his own models of Camaros and Novas, which became the Yenko Super Cars.
While at the time the largest engine being installed in Chevelle SS's was the 396 cid V8, Yenko chose to equip his acquired models with the Chevrolet 427 cid V8. This was a very limited edition of Chevelles that ended up being very popular among Chevy fans worldwide. Today, a Yenko Chevelle could produce almost as much as $2.2 million for sale.

For the 1973 model year, the third generation was unveiled, and the Chevelle underwent a major redesign that involved the so-called 'colonnade hardtop' styling now featuring frameless door glass and fixed 'B' pillars. Now the rear windows on coupes couldn't be opened anymore, which may have been done so GM could encourage the optional AC even more. The front suspension greatly enhanced handling and was based on the Camaro/Firebird. The choices of engine ranged from the 250 I6 to the 454 V8 engine. These engines were reliable for numerous miles due to the hardened engine valve seats and hydraulic camshafts and also allowed them to accept the increasingly popular unleaded regular gasoline.

Preventing overheating were crossflow radiators and coolant reservoirs that prevented air from entering the system. Available in ever model were swivel bucket seats and center console for automatic and manual shift cars, along with the instrument gauge cluster. Standard were power front disc and rear drum brakes. An option from 1973 until 1975 was a power moonroof.

Allowing for easier access and loading, the station wagon was available in 6 or 9 passenger seating featured a rear hatchback door. The Chevy El Camino and GMC Sprint were both based on the Chevelle. Much like previous year, yearly design changes to the front and rear mark aesthetic differences. The top sellers for GM were the Chevrolet Chevelles.

For 1973 model offerings began with the top luxury Laguna series with its urethane nose, followed closely by Malibu and then Deluxe models. A SS package was offered for Malibu coupes, and for this time only, station wagons. This option included a black front grille, body side striping, SS badging on the interior and exterior, rally wheels with white letter tires, a 350 or 454 V8 and F41 sport suspension with front and rear sway bars. With 350 or 454 equipped cars on any model a 4-speed Muncie transmission was available.

The Laguna S3 coupe replaced the 'SS' as the sporty/performance option on the Chevelle for 1974. S3 referred to sport and 3rd generation Chevelle models. The S3 featured a unique urethane nose, body side striping, rally wheels, Laguna S3 badging, 4 spoke steering wheel and F41 sport suspension with front and rear sway bars. Introduced and still in use with cars today were radial tires on 15' wheels and radial tuned suspension that provided road grip and retractable 3 point seat belts. New this year was the 400 engine. The top engine was the 454 engine and was available with the Turbo Hydra-Matic automatic 400 or Muncie 4 speed manual transmissions.

The top-line series for 1974 became the Malibu Classic since the Laguna nameplate now bore the sporty model in the Chevelle line, and the Malibu Classic was available in sedan, coupe and station wagon models. The Malibu Classic used the same grillework as lesser Chevelle models, unlike the '73 Laguna, but added a spring-loaded hood ornament. The interior was extremely luxurious and featured notchback bench seats which were upholstered in cloth or vinyl, carpeted door panels and woodgrain instrument panel trim as well as vertical opera windows on coupes or exterior wood trim on station wagons. For this year, the base Chevelle Deluxe series was dropped which left the plain Malibu as the low-end series.

For 1975 the Laguna S-3 was introduced as a ½ year model in February. It featured a new sloped front nose designed for NASCAR. Adding increased power with minimal maintenance H.E.I. or High Energy Ignition provided spark to the spark plugs. The bigger distributor cap also provided better high RPM performance by decreasing the chance of the spark conducting to the wrong terminal. For the first half of the model year the 454 and Turbo Hydra-Matic 400 transmission was available, and the 400 was the top engine choice.

The Chevelle was available with the new 5.0 liter 305 V8 the 350 and the 400 for 1976. Malibu Classic models for this year featured the new rectangular headlights that other high-end GM cars were wearing. Replacing the earlier single round headlights were quad units in stacked arrangement.

The top engine in 1977 was the 350 and the Malibu Classic was the top model. Only around 50 of a Chevelle S.E. or special edition models were produced and came with front and rear spoilers, turbin II wheels, special graphics and decals, F60x15 tires, Laguna quarter window trim, F41 sport suspension, front and rear sway bars and deluxe interiors. These models were available in three colors.

Unfortunately in 1978 GM downsized its intermediate models and the Chevelle name was dropped and all models took the Chevrolet Malibu name.
By Jessica Donaldson
For more information and related vehicles, click
here
Chevrolet Performance Enhances 2014 NHRA Contingency
Brand supports loyal racers – including those winning with COPO Camaros DETROIT – It can pay to run Chevrolet Performance parts in drag racing. Competitors who use parts and display the brand's decal on their race cars are eligible for contingency payouts in many NHRA classes. COPO Camaro racers who win in NHRA's Mellow Yellow Series – in Super Stock and Stock classes – are eligible for $1,500 payout. The runner up will receive a $1,200payout, a $450 increase from 2013. New...[Read more...]
Headliners Abound At Mecum's Houston Auction
April 10-12 Collector Car Auction Set to Feature Several Vintage Greats Walworth, WI - February 24, 2014 -- Mecum Auctions will amass a 1,000-car offering encompassing coveted collector cars from all genres at Houston's Reliant Center this April 10-12. With outstanding headliners ranging from American and European racers, to Pre-War Classics and Corvettes, Mecum's third annual event is certain to be more than memorable. The Houston event will make its way into nearly 80 milli...[Read more...]
KIA MOTORS AMERICA ELECTRIFIES LAS VEGAS WITH MUSIC-DRIVEN SOULS AT SEMA
Inspired by the Eclectic World of Contemporary Music, Kia Partners with RIDES Magazine and Popular Mechanics to Open the Show in Amplified Fashion ◾Five 2014 Souls debut with live mobile performances, featuring a cutting-edge DJ station and a pro-sound-quality, plug-in-ready amplifier on wheels ◾NBC's The Voice and Vans Warped Tour are represented with their own themed Soul urban hatchbacks ◾A rolling music museum Soul pays homage to the art form with memorabilia spanning multiple genr...[Read more...]
Hyundai And J. Pangilinan Link Up Again To Create Atlantis Blue JP Edition Genesis Coupe For SEMA Show
COSTA MESA, Calif., Oct. 14, 2013 – Hyundai and tuner John Pangilinan have again linked up, this time to develop a striking JP Edition Genesis Coupe in a custom-developed Atlantis Blue exterior color. Pangilinan is known in the tuner community for selecting retina-bending color themes for his Hyundai SEMA concepts, and this latest Genesis Coupe is sure to bolster his reputation even further. The eye-grabbing coupe concept will debut at the 2013 SEMA show in Las Vegas, November 5-8. 'Jo...[Read more...]
Steve McQueen Chevrolet Styleline Leads Exciting List of Celebrity Rides At Auctions America's Ford Lauderdale Sale
• Auctions America kicks off its 2013 calendar, March 22 – 24, 2013 in Fort Lauderdale, Florida • Regarded as South Florida's premier collector car auction, multi-day sale expected to feature more than 550 quality collector cars • Star attraction: 1951 Chevrolet Styleline DeLuxe Convertible formerly owned by Steve McQueen to be offered at no reserve • Additional highlights include a diverse assortment of 1950s convertibles from 'The Gauthier Collection', 1967 Dodge Coronet WO23 Hemi Super Sto...[Read more...]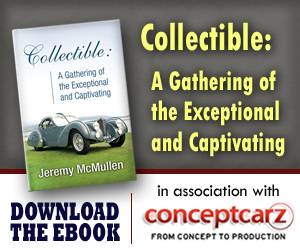 Chevrolet
Monthly Sales Figures
Volume
November 2014
149,673
October 2014
155,965
September 2014
153,873
August 2014
185,930
July 2014
175,155
June 2014
188,567
May 2014
205,010
April 2014
181,648
March 2014
179,681
February 2014
153,913
January 2014
119,089
December 2013
153,493
(More Details)
© 1998-2014. All rights reserved. The material may not be published, broadcast, rewritten, or redistributed.