Image credits: © Toyota.
2002 Toyota POD news, pictures, specifications, and information

Tweet
Developed in collaboration wîth Sony Corporation, the pod is an IT-centered vehicle that proposes new relationships between cars and thier drivers. The pod (the name of which is based on the concept of gently enveloping and protecting the car's occupants) is personified to help it detect the feelings of the driver and to express itself. Úsing various sensors that detect and store information on the drivers' preferences at home and at work, driving conditions the car can gauge the driver's level of skill & hurriedness. The sensors offer information on the smoothness of §teering wheel, accelerator, brake operation, difference wîth regular driving conditions, as well as the driver's pulse and degree of perspiration. The car acts upon this information and offers feedback, thereby contributing to driver growth.

The most profound feedback the car has is an array of lights which change color according to the emotion of the driver and car itself. These lights change to one of four colors which reflect the mood of the car both inside, to the driver and passenger, and outside, to fellow motorists. During regular operation, the car turns orange to reflect that is happy to both be wîth the driver and running wîth no anamolies. In the event that gas runs out, or the driver leaves the car alone for a long time, the POD turns blue to represent sadness. Únder aggressive driving the POD turns bright red.

To further interact wîth the world, the POD is equipped wîth an antenna which it can wag over the happiest of moments.


The POD also proposes a new driving operation method, by packaging the §teering, accelerating and braking controls on a single drive controller for easy hands-only drive-by-wire operation.

Toyota have taken the POD and proven the car can be more than just a tool. The POD turns the driver into a partner. As the car-user relationship deepens, both the POD and the people using it can grow.
Source - Toyota
VOLKSWAGEN CELEBRATES 40 YEARS OF THE GOLF AT THE NEW YORK AUTO SHOW
The most successful European car of all time turns 40 ◾More than 30 million Golf models have been sold worldwide ◾Car went on sale in Europe in May 1974, was sold in the U.S. from December that year as the Rabbit ◾Seventh-generation Golf GTI goes on sale in June in the U.S., with Golf TDI® and TSI® models arriving at dealerships in August Herndon, VA — The most successful European car of all time turns 40 this year. More than 30 million Golf models have been sold since the car went...[Read more...]
VOLKSWAGEN OF AMERICA REPORTS AUGUST 2013 SALES
- Best-ever August and year-to-date results for Passat and TDI® Clean Diesels •Best August and year-to-date for Passat with 10,194 and 76,364 units, respectively •Jetta Sedan delivered 13,508 units for the month •Tiguan delivered 2,948 units, marking the best August and year-to-date ever •High-mileage, TDI® Clean Diesel models accounted for 30.4 percent of sales in August and 24.3 percent of sales year-to-date, the best August and year-to-date results on record •Passat TDI sales reach 43.8 ...[Read more...]
Golf R Celebrates Its World Premiere At The Frankfurt Auto Show
Wolfsburg, 2 September 2013 –The most powerful Golf in the range excites with 296 horsepower and a 0 to 62 mph sprint time of just 4.9 seconds. The vehicle's distinctive styling also highlights its sporty character. The new Golf R was developed by Volkswagen R GmbH to provide dynamic performance. The sportiest Golf is powered by a newly configured 296 horsepower TSI engine, which is not only 30 horsepower more powerful, but also 18 per cent more fuel-efficient than the previous engine....[Read more...]
MODEL YEAR 2014: MORE EFFICENT, DOWNSIZED ENGINES AND AN EXTENDED R-LINE RANGE HEAD THE CHANGES
New 1.8-liter turbocharged and direct-injection TSI® engine to feature in Jetta, Beetle, and Passat, replacing the 2.5-liter five cylinder. R-Line® range expands to five models. • Jetta SE and SEL models are fitted with new 170-horsepower 1.8-liter engine, offering a manufacturer predicted highway fuel economy improvement of 16 percent • All Jetta models now have independent rear suspension • VW Car-Net™ connected services introduced across a broad range of models • New 1.8-liter engine in...[Read more...]
VOLKSWAGEN BEETLE TURBO AND JETTA GLI RECEIVE POWER BOOST
- New EA888 Gen 3 engine, produced in Silao, Mexico, makes its U.S. debut - Engine offers 10 hp increase over previous Gen 2 powerplant - Beetle models have a manufacturer estimated fuel economy improvement of up to eight percent on the combined cycle - Beetle R-Line® coupe will be priced from $30,135 with the six-speed manual transmission Herndon, VA - The Volkswagen Beetle Turbo, Beetle Turbo Convertible, and the Jetta GLI receive a number of running changes to 2013 model year car...[Read more...]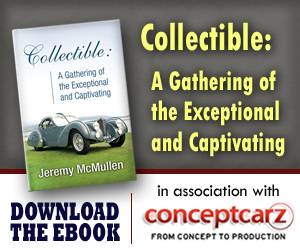 Toyota
Monthly Sales Figures
Volume
March 2014
186,755
February 2014
140,429
January 2014
128,728
December 2013
156,086
November 2013
152,433
October 2013
146,257
September 2013
144,935
August 2013
201,745
July 2013
170,363
June 2013
173,880
May 2013
185,723
April 2013
158,069
(More Details)
© 1998-2014. All rights reserved. The material may not be published, broadcast, rewritten, or redistributed.