Image credits: © Cadillac. GM Corp.
2003 Cadillac XLR news, pictures, specifications, and information

Tweet
Enter the Cadillac XLR. A stunning combination of style, performance and technology.
As you approach, you encounter a bold, new vision of jewel-like elegance and a design-inspired by the §téälth fighter. You touch the switch pad, and the door opens effortlessly. The push button start activates the car. Push another button and the hardtop retracts, disappearing wîth uncommon ease. You settle into contoured comfort and take in your surroundings. A harmony of Eucalyptus wood trim, leather and aluminum accents invite your touch. A quick check of the Bulgari-designed instrumentation, and you tap into gear. The Magnetic Ride Control gives you a ride worthy of the world's fastest reacting suspension system, while the available adaptive cruise control assists you in maintaining your desired headway. You hit an open stretch and unleash the power of the new next generation 4.6L Northstar V8.

You arrive at your destination, confident and exhilarated, knowing that nothing will be the same.
Source - Cadilalc
The XLR was a luxury roadster introduced by Cadillac at the 2003 Detroit Motor Show and production began in 2004. Originally known as the Evoq, the XLR had been shown previously. Including the Allante, the XLR is the second roadster offered by Cadillac in recent history. The XLR's biggest competition lay in the Lexus SC, the BMW 6-Series the Mercedes Benz SL-Class, the Jaguar XK and the Porsche 911. Despite all of this stiff competition, the XLR was nominated for the 2004 North American Car of the Year. A retractable hardtop, the XLR was marketed by the Cadillac division of GM, and was assembled in Bowling Green, Kentucky.

Unique, the XLR is most famous for its interior and exterior styling, along with its interesting suspension, and equipment of an attractive power retractable aluminum hardtop. The Cadillac XLR was built on the Y-body platform shared with the Corvette. The Cadillac Northstar engine, with a 4.6-liter dual overhead cam V8 powers the XLR and produces an impressive 320 horsepower. The engine is mated to a five-speed automatic transmission. The XLR can achieve 17 miles to the gallon in the city and a respectable 25 miles to the gallon on the highway.

The XLR was built for performance and luxury, and it came with a 4.6 liter 320 horsepower engine. The interior featured a white on black instrument panel that gave both a sporty and still luxurious look. Interior luxury appointments included interior wood trim, 18-inch alloy wheels, cruise control, side airbags, keyless entry, heated and cooled seats, an audio and DVD system and a navigation system. Other fabulous options included XM Satellite radio, a dashboard screen that displays movies, and also allows for Internet access and a remote keyless entry. The XLR came with a 11.6 cubic foot trunk, and a very modern, edgy looking exterior.

At a base price of $76,650, the XLR unfortunately did not sell as well as Cadillac had hoped. This could mostly be due to its competition, but because of this, only 3,700 XLR units were sold in the U.S. in a year and a half. Whereas the Corvette and other similar vehicles were aimed at those seeking both speed and a sporty look, the XLR was meant for a much more refined and limited clientele.

Even though sales were not as anticipated, Cadillac went ahead and created the XLR-V in early 2005. A powerful roadster, the XLR-V was a supercharged variant of the XLR and was formally announced at the 2005 N.Y. International Auto Show. First offered in early 2006 in North America, the XLR-V became the fastest mass produced vehicle that Cadillac has every offered. The XLR-V came with a supercharged NorthStar V8, which produced 443 horsepower, 414 foot pound of torque and is SAE certified. It also features a supercharger, along with four intercoolers that are built directly into the intake manifold. The XLR-V also came with a six speed automatic transmission, along with larger brakes and even larger wheels that measured at 19 inches.

The XLR-V is capable of achieving 0-60 mph in just 4.7 seconds and 0-100 mph in just 11.3 seconds. With a top speed of 155mph, the XLR-V is only for the most refined of drivers.
By Jessica Donaldson
For more information and related vehicles, click
here
CORVETTE Z06 SPRINTS TO 60 MPH IN LESS THAN 3 SECONDS
• New eight-speed automatic enables 2.95-sec. 0-60 time, 10.95-sec. quarter-mile
DETROIT – The performance of the all-new, 2015 Chevrolet Corvette Z06 establishes it as one of the most capable vehicles on the market – and one of the few to achieve sub-3-second 0-60 performance and a sub-11-second quarter-mile time. 'The Corvette has long been known as America's sports car,' said Mark Reuss, General Motors' executive vice president, Global Product Development. 'With the capabi...[Read more...]
10 AWESOME DRIVER-ASSIST FEATURES THAT HELP 2015 FORD F-150 CUSTOMERS DRIVE SMARTER
◾The all-new Ford F-150, the smartest F-150 yet, is available with the following class-exclusive driver-assist technologies: adaptive cruise control, smart towing module, multi-contour seats, active park assist and 360-degree camera system ◾Smart features like these are why Ford F-Series has been America's best-selling truck for 37 years and America's best-selling vehicle for 32 years ◾The all-new Ford F-150, which goes on sale later this year as the ultra-capable pickup of the future, wil...[Read more...]
ALL-NEW CTS SEDAN ASCENDS INTO MIDSIZE LUXURY SEGMENT
DETROIT – When the all-new 2014 Cadillac CTS sedan arrives in dealerships this fall, it will offer more interior space, power and technology with more than 20 new standard features compared with the current model. Inside and out, the third-generation CTS sedan grows, ascending into the heart of the midsize luxury market, with an all-new design that is longer, lower and leaner. The new CTS is five inches longer, expanding interior space, but also 244 pounds lighter than the previous mod...[Read more...]
2014 Corvette Stingray Starts At $51,995
The 2014 Chevrolet Corvette Stingray coupe will have a suggested starting retail price of $51,995, and the Corvette Stingray Convertible will start at $56,995. Both prices include a $995 destination fee but exclude tax, title, and license. 'The 2014 Corvette Stingray perfectly embodies Chevrolet's mission to deliver more than expected for our customers,' said Chris Perry, vice president, Chevrolet marketing. 'The Corvette Stingray delivers a combination of performance, design and technology t...[Read more...]
Chevy Performance Rolls with Hot Rod Magazine Power Tour
Weeklong drive kicks off with unprecedented access to GM's Milford Proving Ground Road trip! It's that time of year again for the annual automotive pilgrimage known as the Hot Rod Magazine Power Tour® and Chevrolet Performance helps get it started on Saturday, June 2, at General Motors' Milford Proving Ground. The Power Tour winds up in Arlington, Texas, on June 9. With more than 3,000 hot rods, muscle cars, classic trucks and late-model performance vehicles and approximately 12,00...[Read more...]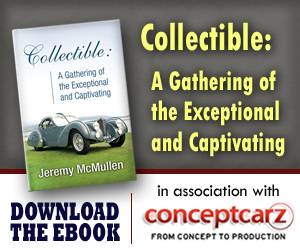 Cadillac
Monthly Sales Figures
Volume
December 2014
16,150
November 2014
13,148
October 2014
13,615
September 2014
13,829
August 2014
16,650
July 2014
15,241
June 2014
13,941
May 2014
14,688
April 2014
13,900
March 2014
14,765
February 2014
13,437
January 2014
11,386
(More Details)
© 1998-2014. All rights reserved. The material may not be published, broadcast, rewritten, or redistributed.