1991 Honda CRX news, pictures, specifications, and information

Tweet
First produced in 1983, the Honda CR-X was popular for its lightweight dependability and reliable features.

Designed in Japan by Honda, the sport hatchback in the American market allowed for only two passengers while the European market expanded to four seats. Standard in the European version was also a ZC 130 hp engine.

Launched originally as the Honda Ballade Sports CR-X, it underwent a redesign in 1988. Steadily able to achieve more than 50 mpg, the CR-X became well known for its above average fuel economy and nimble handling.

A compact sports car, the Civic CR-X was awarded Motor Trends Import Car of the Year for 1984. The CR-X also received recognition in Car and Driver magazine's Ten Best List for 1988.

Economical in American markets as well as many others, the CR-X continued in production until 1992 before being replaced by the CR-X del Sol. The Del sol was discontinued in 1997.

A rare feature that came with a limited few models was the 'Cyber Glass' roof. Stretching from the top of the windshield, the roof continued to the hatch opening and was an option extremely rare in few elite models. The second car to receive a VTEC engine after the Integra, the engine allowed for better idling at low RPMS and low fuel consumption.

Speculation has been made regarding the redesign and comeback of the CR-X in the near future, but as of yet, no official announcement has been made by Honda. An article in Autoweek August 2005 did report that 'a revival of the CR-X was scheduled to be on the market in 2007'.
By Jessica Donaldson
For more information and related vehicles, click
here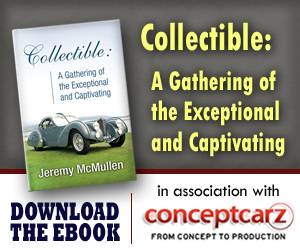 Honda
Monthly Sales Figures
Volume
December 2014
119,472
November 2014
106,957
October 2014
105,745
September 2014
104,391
August 2014
151,551
July 2014
123,428
June 2014
117,817
May 2014
137,928
April 2014
118,334
March 2014
117,738
February 2014
88,860
January 2014
80,808
(More Details)
© 1998-2014. All rights reserved. The material may not be published, broadcast, rewritten, or redistributed.