1956 Studebaker Sky Hawk news, pictures, specifications, and information

Tweet
In 1956, the 'Loewy Coupes' evolved into the Hawk series consisting of the Flight Hawk (coupe with Champion 6), Power Hawk (coupe with 259 V8), Sky Hawk (hardtop with 289 V8), and Golden Hawk (hardtop with 352 Packard V8). Although the Golden Hawk was the most powerful, the big Packard engine made it perilously nose-heavy. The next-in-line Sky Hawk was much lighter and had much better handling. In 1957, the Golden Hawk got a supercharged Studebaker V8, just as powerful as the Packard engine but much lighter. The three other Hawk models were dropped and replaced by a single model, the Silver Hawk.
A pillar-less two-door hardtop coupe, the Studebaker Sky Hawk was introduced for one year only, 1956. Produced by Studebaker-Packard Corporation, the Sky Hawk was considered to be part of the Studebaker President series. The Sky Hawk was one of four models of Hawks that was available for 1956 and it was positioned nestled between the flagship Golden Hawk and Power Hawk pillared coupe.

The Sky Hawk was different from the Golden Hawk because it featured less chrome trim and also lacked the Golden Hawk's fins. Less garish, the Studebaker Sky Hawk featured hardtop styling. The inside was also quite a bit less luxurious and they were powered by the President's 289 cubic inch V8 with 210 hp standard and 225 hp optional. The Sky Hawk featured an overall length of 203.9 inches, a wheelbase of 120.5 inches and it had an overall weight of 3,215 lbs.

Set at a base price of $2,477, additional options added to the price. A total of 3,610 units were produced during the 1956 model year. The Sky Hawk featured good styling for the 1950's, along with adequate handling, fine performance. The Sky Hawk also featured a decent low-production appeal and was quite highly sought after. The major downside of the '56 Sky Hawk was Studebaker's usual rust and oil leak problems.
By Jessica Donaldson
For more information and related vehicles, click
here
1931 Cadillac 452A Takes Pinehurst Concours d'Elegance Best In Show
VILLAGE OF PINEHURST, N.C. (May 4, 2014) – A striking midnight blue 1931 Cadillac 452A owned by 90-year-old Charles Gillet of Lutherville, Md., was awarded the Best in Show at the 2014 Pinehurst Concours d'Elegance at Pinehurst Resort on Sunday. The car, equipped with a V-16 engine and purchased in 1986 by Gillet and then restored by Pruiett Automotive Restoration, emerged from 119 vintage cars and a strong Class 4 Grand Classics (1925-1948) field to capture the top prize at the second...[Read more...]
Rare 1963 Shelby 289 Cobra Leads Exciting Line Up At Auctions America's Fort Lauderdale Sale
• Auctions America kicks off its 2014 collector car calendar March 14 – 16, 2014 in Fort Lauderdale, Florida • Regarded as South Florida's premier collector car auction, the multi-day sale is expected to feature more than 450 cars spanning all segments of the collector car market • Vehicle highlights include a 1963 Shelby Cobra, a 1972 Ferrari Dino 246 GT, a 1965 Shelby GT350, a 1970 Chevelle Super Sport LS6 and a 1936 Auburn 852 Supercharged Phaeton AUBURN, Indiana (Dec. 4, 2013) ...[Read more...]
LAND ROVER'S 2014 RANGE ROVER SPORT NAMED 'FOUR WHEELER OF THE YEAR' BY FOUR WHEELER MAGAZINE
(MAHWAH, N.J.) – December 5, 2013 – The 2014 Range Rover Sport has been crowned the '2014 Four Wheeler of the Year' by Four Wheeler magazine, marking the third time a Land Rover vehicle has won this top honor. Now in its 41st year, this annual competition, positions the newest 4x4 SUVs against one another in a variety of tests conducted by the Four Wheeler editorial staff, awarding points for performance capability and build. To qualify for the award, the vehicle must be a new model or...[Read more...]
WHAT'S YOUR INTERNATIONAL HISTORIC CAR OF THE YEAR?
Voting is now open in the Car of the Year category in the International Historic Motoring Awards, in association with EFG International and Octane magazine. To have your say in what should be celebrated in 2012, visit the Car of the Year page on www.historicmotoringawards.com and cast your vote by the closing date of November 9th. In 2011 the magnificent Porsche Type 64 Rekordwagen belonging to the Prototyp Museum in Hamburg scooped the award and, for 2012, six headline-making cars (or, in o...[Read more...]
Vicari Auction Hits $3.4 Million At Biloxi Event
Rare 1969 M Code Corvette is Top Sale at $152,000 The Vicari Auction Company announces total sales for their 16th annual Biloxi Auction reached $3.4 million, excluding buyer's premium. More than 300 vehicles crossed the block during the event, which took place Oct. 12-13, 2012, at the Mississippi Coast Coliseum & Convention Center in Biloxi, Miss. 'We strive to create an entertaining and customer-focused environment for collector car enthusiasts, and this year's record-break...[Read more...]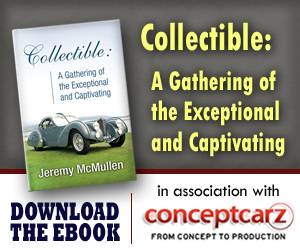 Similarly Priced Vehicles from 1956
Chevrolet Bel Air ($2,022-$23,400)
Studebaker President ($2,185-$2,490)
Dodge Royal Series ($2,475-$2,940)
Hudson Rambler ($1,830-$2,490)
Plymouth Belvedere ($2,115-$2,530)

Average Auction Sale: $19,183
© 1998-2014. All rights reserved. The material may not be published, broadcast, rewritten, or redistributed.