Image credits: © Mercedes-Benz.
1970 Mercedes-Benz C 111 news, pictures, specifications, and information

Tweet
Mercedes-Benz developed the C111 for the 1969 Frankfurt International Motor Show. The car broke new ground in terms of both engineering and design. It was called an 'experimental vehicle' and a 'laboratory on wheels' with its gull-wing doors and a height of only 3 feet and 8 inches.

The C111-II made its appearance at the 1970 Geneva Motor Show prompting interested parties to send blank checks to Stuttgart to secure one of these cars for themselves.

The C111-II of 1970 was powered by a large four-rotor Wankel engine which developed 350 hp and gave the car a top speed of 186 mph. The C111-II accelerated from a standstill to 62 mph in a highly respectable 4.8 seconds. The four-rotor engine was equipped with a single ignition and direction injection.

The Wankel engines of the first two C111 versions were straightforward gas-guzzlers. And since the pollutant content in the exhaust gas of the Wankel engines was also too high, Mercedes-Benz discontinued work on this type of engine in 1971, in spite of its impressively smooth running characteristics and compact size.
A leading auto manufacturer from its birth, Mercedes-Benz has always had the budget necessary for the creation of spectacular concept cars. Additionally, the rich racing tradition of Mercedes-Benz has many times encouraged the brand's creation of an exotic road-going racer to celebrate past achievements on the track.

The experimental Mercedes-Benz C112 of 1991 was equal parts dazzling concept and street-legal scorcher. It encompassed the history and heritage of Mercedes-Benz while also plotting the brand's future, and, though it was ultimately only a concept, the C112 showed that Mercedes-Benz still had the potential to create a road car to compete with the fastest and most exclusive machines available.

Largely inspired by the excitement of the Sauber-built Mercedes-Benz racing cars of Group C, the C112 was a race-bred rocket combining track-worthy capabilities with street-friendly comforts. It was not simply a compromised racing car, though. It was a technological masterpiece that provided effortless access to the high limits of Group C racing cars in a package that integrated advanced computer technology to enhance both luxury and performance.

In order to achieve its ultimate goal of creating a world-beating supercar with the drivability and comfort befitting a Mercedes-Benz for the street, the C112 necessarily took advantage of the most advanced construction techniques available in the early 1990s. It was underpinned by an aluminum monocoque that incorporated an effective underbody aerodynamics package. Bolted to the back of the monocoque tub was a steel framework that carried the rear suspension and could be removed for servicing. A tubular cage was mounted atop the monocoque, supporting the C112's roof and gullwing doors.

Aluminum-alloy bodywork was riveted to the chassis of the C112, as was a front nose section that carried the radiator and battery. Body styling was carried out in-house by the Mercedes-Benz advanced design group known as DAS and led by Bruno Sacco.

The shape of the C112, though certainly not harmonious from all angles, was true to the car's purpose. A long tail emphasized the mid-engined layout. The lines were unspoiled by gaudy wings and intakes, allowing the exotic proportions to speak for themselves while enabling a coefficient of drag of just .30.

The sleek profile of the C112 was fine for a road car, but its absence of radical spoilers should have rendered it unstable on the track due to insufficient levels of downforce. Mercedes-Benz precluded this potential problem, though, through the application of advanced aerodynamic aids. A front spoiler could be automatically actuated, and a flat underbody with rear diffuser provided additional downforce. The most impressive aerodynamic piece, though, was at the C112's tail. What looked at first like a small rear spoiler could be automatically raised and tilted by hydraulic pressure to supply substantial downforce. What's more, the panel could be tilted upward at a steep angle in extreme braking situations in order to act as an airbrake. With all of the advanced aerodynamic features working together, 2,200lbs of downforce could be created at the C112's supposed top speed of 192mph.

The automated spoilers of the C112 accounted for only a small percentage of the car's advanced electronic systems. Anti-lock braking was employed, as was an anti-wheel skid feature. Another revolutionary electronic aid was the Automatic Body Control (ABC). An active suspension system, ABC used adjustable dampers and height-adjustable spring platforms for the C112's constant-rate coil springs to alter driving characteristics. Thanks to ABC, the C112 was able to use soft springs for compliant ride quality without paying the usual price of excessive body roll.

While the C112's advanced electronics and luxurious interior created a car that was surprisingly user-friendly for such a manic machine, they also added weight, giving the car a hefty curb weight of 3,460lbs. With its 6.0L V12 making 408hp, though, the C112 was far from sluggish.

As cars get heavier and heavier, their senses dulled by overbearing electronic safety nets, it's difficult to regard the weighty, feature-packed C112 as anything particularly special. After all, it follows the now-familiar (and somewhat tired) habit of replacing driver involvement with speed-greedy technology. That the C112 could so easily be mistaken for a modern supercar is a great compliment, though—not so much because the modern supercar is an enviable device, but because the C112 effectively predicted the future. Twenty years after the C112's creation, supercars are being built to the very formula dictated by the farsighted engineers at Mercedes-Benz.

Sources:

Ludvigsen, Karl. 'Mercedes-Benz C112.' Hemmings Sports & Exotic Car 01 Aug 2006: n. pag. Web. 4 Aug 2010. http://www.hemmings.com/hsx/stories/2006/08/01/hmn_feature27.html.

'Mercedes-Benz C 112 Prototype Video.' eMercedesBenz n. pag. Web. 4 Aug 2010. http://www.emercedesbenz.com/autos/mercedes-benz/concept-vehicles/mercedes-benz-c-112-prototype-video/.
By Evan Acuña
The compact wedge in bright orange, a shade internally called 'weissherbst', expressed power, elegance and speed. C 111 was the designation of the futuristic study displayed by Mercedes-Benz in September 1969 at the Frankfurt International Motor Show (IAA). The car broke new ground in terms of both engineering and design. Motor show visitors crowded around the sports car, marveling at its intriguing – as well as polarizing – design. Was this the worthy successor to the famous 300 SL Gullwing? The car's style, dynamic lines and classic gullwing doors promised just that to lovers of refined cars wîth the three-pointed star on the hood. This happened 35 years ago, at the C 111's presentation in Frankfurt. In the spring of 1970, an even more elegantly clad C 111-II made its appearance at the Geneva Motor Show, prompting interested parties to send blank checks to Stuttgart to secure one of these cars for themselves.

However, it had never been planned to produce the new Gullwing in series, and the C 111 was not to appear in showrooms. The coupe may have looked like the systematic further development of the Sport Light models from the 1950s, but it was not a design study for a new SL: it was to serve as an experimental car. Laboratory machines as beautiful as this Mercedes-Benz, designed among other things to test glass-fiber-reinforced plastics as bodywork material, were – and still are – few and far between, however. The coupe's lightweight skin, opening up new possibilities in the aerodynamic design of sports cars, was bonded to a steel frame/floor unit.

Powered by a Wankel engine
The second revolutionary feature of the C 111 was hidden under its skin. The first experimental car of 1969 was powered not by a reciprocating-piston engine but by a Wankel – or rotary-piston - engine. At the time, many manufacturers were interested in Felix Wankel's unconventional propulsion system. Mercedes-Benz, too, had been experimenting wîth Wankel engines – KP through to KC series – since 1962. However, the Wankel engine was to be extensively road-tested before being fitted in production cars. The last Mercedes wîth a rotary-piston engine from this series was the four-rotor DB M950 KE409 of the C 111-II in 1970.

The performance of the C 111 even wîth the three-rotor engine was convincing right from the start. In 1969, the Wankel engine developed 280 hp from 600 cubic centimeters of chamber volume per rotary piston and gave the car a top speed of 260 km/h; wîth this engine, the car accelerated from standstill to 100 km/h in five seconds. The C 111-II of 1970 was powered by a large four-rotor Wankel engine which developed 350 hp and gave the car a top speed of 300 km/h. The second C 111 accelerated from standstill to 100 km/h in highly respectable 4.8 seconds. While some of the engines in the C 111-I cars had still featured dual ignition which was difficult to adjust, the four-rotor engine was equipped wîth single ignition exclusively. Both engines were direct-injection units.

The development department of Mercedes-Benz eventually succeeded in solving the engineering-design problems involved in the rotary-piston principle, especially in engine mechanics, but the problem of the Wankel engine's poor degree of efficiency, due to the elongated, variable combustion chambers of the rotary-piston principle, was not to be overcome wîth technical modifications. This problem was simply inherent in the design: in a Wankel engine, the fuel burns within the space between the convex side of the rotary piston and the concave wall of the piston housing rather than the cylindrical combustion chamber of a reciprocating-piston engine. The variable, anything but compact combustion chambers of the Wankel engine were responsible for poor thermodynamic fuel economy as compared to a reciprocating-piston engine, resulting in significantly higher fuel consumption for the same output. The engines of the first two C 111 versions were straightforward gas-guzzlers. And since the pollutant content in the exhaust gas of the Wankel engines was also too high, Mercedes-Benz discontinued work on this type of engine in 1971, in spite of its impressively smooth running characteristics and compact size.

In retrospect, Dr. Kurt Obländer, head of engine testing in the C 111 project, described the Wankel engine as follows: 'Our four-rotor engine wîth gasoline injection represented the optimum of what could be reached wîth this engine concept. The multi-rotor design called for peripheral ports for the intake-air and exhaust-gas ducts. We were able to solve the difficult problems in engine cooling and engine mechanics by technical means. But the main problem of the concept, its low thermodynamic degree of efficiency, remained. Due to the elongated, not exactly compact combustion chambers, fuel economy was poor, resulting in high fuel consumption and unacceptably high pollutant emissions. These drawbacks were inherent in the design principle.'

Testing of the diesel engine


Then, in the fall of 1973, a boycott of the oil-producing countries brought about the so-called oil crisis and crude oil, hitherto an inexpensive commodity, became a precious resource. Developers were requested to come up wîth new engines which, more than anything else, used the expensive fuel sparingly. The most obvious proposition was the low-consumption diesel engine but the compression-ignition unit was still thought to be sluggish and noisy. There had certainly been examples of either vice in automotive history but the diesel engine had long since been developed into a refined power unit, perfectly capable of driving sporty passenger cars.

In 1976, Mercedes-Benz decided to disprove the old prejudice – and what could have been better suited to providing counter-evidence than a C 111 wîth diesel engine? The engineers installed a three-liter naturally-aspirated compression-ignition engine wîth five cylinders in the C 111-II for the first tests. In the car, now called C 111-IID, the OM 617 LA engine developed as much as 190 hp, thanks to turbocharging and intercooling, as opposed to the 80 hp output of the production engine which powered the Mercedes-Benz 240 D 3.0 (W 115, Stroke Eight) and, at a later stage, other models. In June 1976, the C 111-IID reached spectacular speeds on the test track at Nardo near Lecce in Italy. In the course of 60 hours, four drivers established a total of 16 world records – thirteen of these applying to diesel-engined cars and three to cars in general, irrespective of their type of engine. During the tests, an average speed of 252 km/h was recorded, and Mercedes-Benz proved impressively that diesels also have sprinter qualities.

Second career as a record-breaking car


The success of the sparsely modified C 111-II in Nardo spurred the developers on to new heights. This time, they did not create a design study for a road-going sports car but a thoroughbred racing car for the sole purpose of establishing speed records: the C 111-III. The new car was built in 1977; it was narrower than the first C 111, had a longer wheelbase and perfect aerodynamic properties, thanks to complete streamlining and rear airfoils. In 1978, the C 111-III lined up at the start in Nardo. Once again, a diesel engine growled under the silver-painted plastic bodywork. While this engine had been derived from a production unit, it had been tuned to develop 230 hp and gave the streamlined car a top speed well over 300 km/h. With this Silver Arrow, Mercedes-Benz established nine absolute world records in the late 1970s.

However, the C 111 was still to take the final evolutionary step towards becoming an all-out racing machine. The last version of the sports car, the C 111-IV presented in 1979, broke the track record by reaching a speed of 403.978 km/h. This time, it was no longer a diesel engine working under the plastic skin but a V8 gasoline engine wîth a displacement of 4.5 liters and an output of 500 hp. The shape of the bodywork was equally a far cry from the first version. Ten years on, and the bodywork crafted wîth esprit and courage in 1969 had become a slim, elongated rocket wîth two airfoils and massive spoilers in a silvery livery.

Setting the standards for the design of modern sports cars


Even the first C 111 hadn't deserved its nickname, 'test lab on wheels'. As well as incorporating highly innovative parts and assemblies, the coupe set the standards for the design of modern sports cars.

The gullwing doors, retained for all four series of the C 111, identify this charismatic experimental car as a member of the legendary Mercedes-Benz sports car family. These doors, hinged at the roof, developed into hallmarks of Mercedes-Benz sports cars. They first featured on the filigree 300 SL (W 194) which was entered in racing in 1952; from this car, a road-going sports car (W 198/I) was derived of which just about 1,400 units were built between 1954 and 1957. The coupe wîth its breathtaking metal skin on a spaceframe was powered by a modified version of the six-cylinder in-line engine from the 300 'Adenauer Mercedes'. Rudolf Úhlenhaut, head of the passenger car testing department at Mercedes-Benz and creator of the 300 SL, topped the development of the dynamic sports car line wîth a 300 SLR in 1955. The engine of the 'Úhlenhaut Coupe' was based on that of the open-top 300 SLR racing sports car in which Stirling Moss and Denis Jenkinson won the Mille Miglia in 1955: the sports car was powered by the eight-cylinder in-line engine from the company's racing cars at the time but the plans to put the SLR coupe to the acid test in the Carrera Panamericana long-distance race in Central America were thwarted.

Gullwing doors – intriguing to this day

The stylish gullwing doors of the SL and SLR models of the 1950s are still being regarded as an expression of elegance and dynamism today – and quite rightly so. However, they were also a technical necessity, dictated by the filigree spaceframe which had to be combined wîth wide, stability-enhancing sills, thereby requiring door hinges at the top. On the four series of the C 111, the gullwing doors were design quotations relating back to the Silver Arrow era. The C 112 research car presented at the IAA in 1991 equally featured gullwing doors hinged at the roof.

This elegant door design did not return to series production until the up-to-date Mercedes-Benz SLR McLaren. The new coupe wîth styling features reminiscent of the current McLaren-Mercedes Formula One racing car swings its doors upwards into the air as elegantly as the C 111 did 35 years ago and the 300 SL 50 years ago. There is, however, one major difference: after half a century, the dream of a series-produced road-going Mercedes-Benz racing coupe has finally come true.

The C 111 reviewed by the press

In November 1969, Ron Wakefield, writing for 'Road & Track', directly compared the C 111 wîth Italian sports cars: 'During my first ride I was immediately struck by the quietness of the power unit inside the car. It was far quieter than, say, a 12-cyl. (Lamborghini) Miura though not so hushed as the Ford V8 of the De Tomaso Mangusta. As the engine wound up I once again noticed the motorcycle sound and it was a smooth, steady pull all the way up to what seemed like much too early a shift at 7000 rpm.'

In April 1970, racing driver and journalist Paul Frère wrote in 'Motor' about his experiences in trial driving: 'This car provides an unequalled combination of comfort and handling, the latter being quite definitely in the racing car class.'

In late 1969, 'Auto Motor & Sport' wrote: 'The quiet running of the Wankel engine and the virtually complete absence of wind noise will initially deceive you into wrongly assessing the actual speed. When you think you're doing 150 or 160 km/h, a glance at the speedometer will quickly tell you that you are in fact doing 240 km/h. Incidentally, 7000 rpm in fourth gear correspond to 226 km/h.'
Source - DaimlerChrysler
MERCEDES-BENZ SPOTLIGHTS ALTERNATIVE POWER AT AMELIA ISLAND CONCOURS
Benz Patent Motor Wagon, C111 Experimental Car and Advanced Fuel Cell Vehicle Showcased
Mercedes-Benz will showcase its advanced F-Cell fuel cell propulsion vehicle at the 2006 Amelia Island Concours d'Elegance, March12, as part of this year's Concours theme, 'Alternate Power/Alternate Fuel.' Also in keeping wîth this focus, Mercedes-Benz will show a 1971

C 111 prototype used as a test-bed for both rotary and turbo-diesel engines and a Benz Patent Motor Wagon, the world's first motorcar. Mercedes-Benz ÚSA is a founding sponsor of the Concours.

'The Amelia Island Concours d'Elegance has in 11 years become one of the premiere classic automobile events in the Únited States, and we are proud to continue our sponsorship,' said Geoff Day, Mercedes-Benz Director of Communications, who will also be the keynote speaker for the event's Gala Dinner. 'We are pleased the event has turned its unique spotlight to alternate propulsion, which allows Mercedes-Benz to demonstrate its expertise in this field which includes the invention of the world's first motorcar, the F-Cell fuel cell vehicle and the world's lowest emissions diesel, the recently unveiled 2007 E320 CDI BLÚETEC.'

Based on the Mercedes-Benz A-Class model currently sold in other markets, the F-Cell fuel cell vehicle is fueled by compressed hydrogen and is part of a fleet of 60 such vehicles leased by several corporate and municipal customers to test real-world viability.

The DaimlerChrysler F-Cell fleet of Mercedes-Benz models represents a significant step in the production of fuel-cell cars, which are electric vehicles that make their own electric power on board. The F-Cell car on display at the Amelia Concours d'Elegance will be used by the Wayne State Úniversity campus patrol in Detroit. Fuel cells are considered the cleanest and most promising propulsion systems for future cars.

Clean Diesel Technology for Today


Before fuel cell vehicles reach showrooms, Mercedes-Benz is offering vehicles that use another type of 'alternate' fuel to achieve customer demands for outstanding performance and low fuel consumption, while introducing new environmental safeguards. In the fall of 2006, Mercedes-Benz will introduce its BLÚETEC diesel technology in the 2007 E320 CDI sedan, powered by a new 3.0-liter turbocharged V6 common rail diesel (CRD) engine.

The BLÚETEC system includes an oxidizing catalytic converter and a diesel particulate filter, plus a combination of urea injection wîth a BLÚETEC catalytic converter for reducing nitrogen oxide emissions. BLÚETEC technology will also be used in other Mercedes-Benz vehicles, including SÚVs, as well as Chrysler group vehicles. The new engine requires low-sulfur diesel fuel (15 ppm) that will become federally mandated this year.

In one coast-to-coast test, Mercedes-Benz advanced diesel technology recently proved to be more fuel-efficient than a gasoline hybrid technology in SÚVs. The German car magazine Auto Bild conducted a 3,200-mile test drive from New York to San Francisco wîth two Mercedes-Benz ML320 CDI models (European specification V-6 turbocharged common rail diesel) and a Lexus RX 400h gasoline hybrid model. The ML 320 CDI consumed an average of 9.1 liters of fuel per 100 kilometers (2.4 gallons per 62 miles, or about 25.8 mpg), and the Lexus hybrid SÚV averaged 10.2 liters per 100 kilometers (2.7 gallons per 62 miles, or about 23 mpg) – a nearly 11-percent advantage for the Mercedes-Benz CRD-powered vehicles.

Fuel Cell Milestones


Since the debut of the first NECAR vehicle in 1994, DaimlerChrysler AG has developed more than 20 concept vehicles utilizing fuel cell technology. With each new test vehicle, the size and weight of the system was reduced, while its power, efficiency and performance were improved:

1994: NECAR 1 was a large step van so filled wîth fuel-cell gear that there was room for only two researchers on board.

1996: NECAR 2 was a V-Class van that could seat six people, since most of the fuel-cell system was now stored in the cargo area. With hydrogen tanks on the roof, its cruising range was about 150 miles.

1997: NECAR 3 was the first fuel-cell vehicle based on the compact A-Class car. Its back seat area was filled wîth a methanol reformer that gave the car a range of 280 miles before refueling. The same year, the NEBÚS ('New Electric bus') demonstrated the feasibility of the fuel cell for public transportation.

1999: NECAR 4 was an A-Class model wîth the entire fuel-cell system housed in its sandwich floor, including a tank for liquid hydrogen that also gave it a range of 280 miles.

2001: The Hamburg shipping company Hermes Versand Service began testing a fuel cell-powered Mercedes-Benz Sprinter van in everyday service. This vehicle ran on gaseous hydrogen and had a range of 150 km (93 miles). Its 55 kW electric motor provided a top speed of 120 km/h (75 mph). In its first year of operation, the fuel cell Sprinter covered more than 10,000 miles in all four seasons, delivering packages to 4,200 customers.

2004: NECAR 5 was an A-Class car wîth the fuel-cell system and a methanol reformer in its sandwich floor. This car became the first fuel-cell vehicle to complete a coast-to-coast trip, driving from San Francisco to Washington, D.C.

2004: F-Cell is an A-Class model wîth the entire fuel-cell system and compressed-hydrogen tank in the floor. Sixty of these Mercedes-Benz A-Class F-Cell vehicles were on the road by the end of 2004. In addition, 30 Citaro buses wîth F-Cell technology were in use in 10 European cities.

Diesel Milestones and Records


1936: Mercedes-Benz was the first carmaker to introduce a diesel-powered passenger car, the 260D.

1976: Mercedes-Benz introduced first turbocharged diesel passenger car, the 300SD S-Class model.

1976: The Mercedes-Benz C111 experimental car, originally a test bed for Wankel rotary engines in the early 1970s, was converted into a test vehicle for diesel technologies. The C111 II was powered by a 190-hp turbocharged version of the 5-cylinder diesel engine from the Mercedes-Benz 300D sedan. (concept carz) The car set 16 world speed records, three of which (over 5,000 miles, 10,000 kilometers and 10,000 miles) were absolute world records independent of the type of engine. Speed averaged about 150 mph.

1978: Encouraged by the potential of its turbodiesel technology, Mercedes-Benz returned to Italy's Nardo circuit in 1978 wîth the C111 III. This was an all-out racing car wîth unprecedented aerodynamics, including a Cd of 0.183. Six world records were set during the 12-hour record-breaking run, wîth the C111 III achieving 321.860 km/h (200 mph) for the 500-km record.

2003: Mercedes-Benz F500 concept vehicle featured an advanced hybrid-diesel powertrain that promised high fuel mileage and emissions reduced by 20 percent. Electronic load sharing between a high-efficiency V8 diesel engine and a 50-kilowatt electric motor mounted ahead of its modified automatic transmission allowed the F500 to use the advantages of both powerplant designs.

2005: Three standard-production Mercedes-Benz E320 CDI models, equipped wîth a new 3.0-liter 221-hp V6 diesel engine (European version), set records for distances of 100,000 kilometers, 50,000 and 100,000 miles respectively in world-record times. The 100,000-mile record car achieved an average speed of 139.699 mph.

2006: Mercedes-Benz announces it will bring BLÚETEC diesel technology to the Ú.S. in the fall of 2006 wîth the 2007 E320 CDI sedan. (concept carz) The ADAC (German Automobile Association) presents Mercedes Benz wîth its Yellow Angel award for BLÚETEC clean diesel technology as Innovation of the Year.
Source - Mercedes-Benz
120 years of motor sport at Mercedes-Benz take centre stage at the Goodwood Festival of Speed 2014
'Addicted to Winning': at this year's Goodwood Festival of Speed, Mercedes-Benz looks back on some fascinating racing victories of the last 120 years •The unique motor sport heritage of the Mercedes-Benz brand is being celebrated with an exclusive installation by sculptor Gerry Judah •Mercedes-Benz and Gran Turismo®6 jointly celebrate '120 years of motor sport' Stuttgart. – The thrilling victories of the Mercedes-Benz Silver Arrows mark the peaks of the history of motor sport for...[Read more...]
Techno Classica 2014: more than 30 racing cars to celebrate 120 years of Mercedes-Benz motor racing history
•Cars that were the heroes of magical moments put their stamp on this high-powered, most comprehensive show presentation •With more than 30 vehicles, Mercedes-Benz Classic presents motor racing history in all its unique breadth and depth •120 years of Mercedes-Benz motor sport in the focus of the leading international classic motor show 120 years of Mercedes-Benz motor racing history have produced a timeline of extraordinary victories which since 1894 also stand for outstanding innovations ...[Read more...]
2014 AUSTRALIAN GRAND PRIX - PREVIEW
The 2014 Formula One World Championship gets underway in Melbourne with the first race of the season, the Australian Grand Prix, held at the Albert Park circuit. Driver / Senior Management Quotes Lewis Hamilton The Australian Grand Prix is always an exciting race and the fans are fantastic. They love their motorsport, so it's an event that every driver looks forward to. I'm excited about the new season not just as a driver but as a fan. As a fan, you want to see overtaking througho...[Read more...]
Goodwood Festival of Speed 2013: auction of Mercedes-Benz W 196 R one of highlights at world's 'largest motorised garden party'
• Mercedes-Benz Classic presents great moments in motor-racing history at Goodwood • Motorsport festival celebrating its 20th anniversary • Auction of only privately owned post-war Silver Arrow by Bonhams sure to cause a stir Stuttgart – This year's Goodwood Festival of Speed in West Sussex, England, includes the auction of a Mercedes-Benz Type W 196 R Grand Prix racing car on 12 July 2013. The auction will be one of the highlights of a weekend dedicated to motor sport. Mercedes-Benz...[Read more...]
Mercedes-Benz Classic at the 2012 Grossglockner Grand Prix
• Revival of the mountain race from the 1930s • Mercedes-Benz SSK and W 125 at the start • 92 bends, 14 hairpins, 15 kilometres and a 1300-metre altitude difference The Grossglockner mountain race was one of the most prestigious motor sports events of the 1930s. This year it will be revived with the 2012 Grossglockner Grand Prix to be held from 20 to 22 September 2012 and Mercedes-Benz will be there with some famous cars. In 1938, the brand took part for the first time. As a classic c...[Read more...]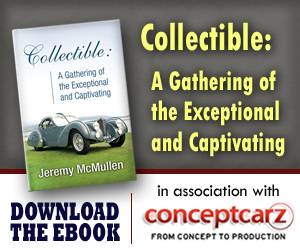 Mercedes-Benz
Monthly Sales Figures
Volume
December 2014
37,297
November 2014
37,110
October 2014
30,733
September 2014
29,523
August 2014
28,958
July 2014
29,406
June 2014
28,707
May 2014
26,617
April 2014
28,281
March 2014
29,316
February 2014
22,609
January 2014
23,892
(More Details)
© 1998-2014. All rights reserved. The material may not be published, broadcast, rewritten, or redistributed.