Image credits: © BMW.
1965 BMW 2000CS news, pictures, specifications, and information

Tweet
Those manufacturers that had found a niche in the market place to survive the Great Depression were forced once again to figure out how to stay in business after World War II. BMW stayed successful with their affordable and efficient bubble car, named the Isetta. They also produced luxury cars such as the 507 and aircraft parts.

In 1959, BMW was on the brink of bankruptcy. Their Isetta vehicle had sold well for a period of time but it was quickly loosing ground to the VW Beetle. A vehicle that had similar features such as excellent fuel economy and practicality, but offered more room for passengers.

Harald and Herbert Quandt provided financial backing to BMW to produce a four-door car which came known to be Neue Klasse or 'New Class'. This happened to be the savior for the struggling company. In 1962 the vehicle was debuted and dubbed the 1500. It featured a four-cylinder engine. In total, 24,000 of the 1500's were produced.

The 1800 was introduced near the end of 1963. It had a four-cylinder, 1773cc engine that was capable of producing 90 horsepower. Variants such as the 1800 Ti and 1800 Ti/SA soon followed.

In 1964 the 1600 replaced the 1500. The 1600 was a responsive, four-door sedan that received excellent reviews from the automotive tests all over the world. The 1600-2 was soon introduced. It was a sportier, two-door version of the four-door 1600 that offered more horsepower and sat atop shorter 98.4 wheelbases, thus decreasing the overall weight of the vehicle and improving performance. The 1600-2 featured a 1573cc (1600) cc engine. The additional '2' represented the number of doors. A 105 horsepower 1600Ti soon followed. BMW was once again inching closer to its sports-car roots; a heritage it had not visited since the 1930's.

Helmut Werner Bonsch and Alex von Falkenhausen, both employee's of BMW's, had independently experimented with a 2.0 liter engine in the 1602 body. The combination was a success.

In 1966, the sale of 1600's in the United States began to escalate. The press had done much to stimulate desire for this small and responsive vehicle. The problem was that the sportier version, the 1600ti, was unable to pass the US Federal exhaust emissions regulations and thus, unable to be sold in that market. This was due to its twin-carburetor engine. The solution was to sell the 2-liter version which was able to pass the emissions regulations. So, in 1966, the 2002 was introduced.

During the life span of the 2002, which ranged from 1968 through 1976, there were three generations. The first generation was from 1968 through 1971. The second generation was built from 1971 through 1973. The third generation was built from 1973 through 1976.

From 1968 through 1976, BMW produced around 80,000 vehicle for the US market.

The vehicle produced from 1968 through 1973 can be identified by their round tail lights. Vehicle built after that and through 1973 had larger bumpers and sat atop a wider trac.

A turbo version of the 2002 was introduced but due to safety concerns, only produced in limited numbers. Less than 2000 were made; all were left-hand drive.
By Daniel Vaughan | Jun 2005
NEW WORLD RECORD SET WITH THE NISSAN LEAF IN THE LEAD
CUPERTINO, Calif. – California has witnessed the world's largest ever parade of electric vehicles (EVs), 507 cars in one place ... and most were Nissan LEAFs. This new record was set during Plug-in America's National Drive Electric Week, at a time when EV sales continue to climb for Nissan. 'We are currently at around 61,000 sales in the United States since the launch of LEAF four years ago. It is number one in the market (and) number one in the world. It is a natural fit for an opport...[Read more...]
RARE COLLECTOR VEHICLES ADDED TO UPCOMING AUCTIONS AMERICA CALIFORNIA SALE
• Auctions America's three-day sale returns to Burbank, California July 31 – August 2
• Early auction highlights include a 1967 Shelby Mustang Group II Notchback, a 1953 Ferrari 250 Europa by Pinin Farina, and a 1960 Mercedes-Benz 300SL Roadster
• Exclusive, live television coverage of the sale to air on NBCSN (NBC Sports Network), August 1-2
• Frequently updated list of entries available online at auctionsamerica.com
AUBURN, Indiana (June 11, 2014)– Af...[Read more...]
LONDON TAXI DRIVERS AND BORIS JOHNSON ARE FIRST TO TEST DRIVE ALL-NEW ZERO-EMISSIONS METROCAB
◾Leading London taxi associations evaluate and drive the new Metrocab for first time ◾London Mayor Boris Johnson dubs it 'a masterpiece of British engineering' ◾Production versions to be trialled in London during summer 2014 Mytchett, Surrey, UK: April 2014 – The all-new British-built and engineered Range Extended Electric (REE) Metrocab has been tested for the first time by London's taxi drivers and Mayor Boris Johnson. Licensed Taxi Drivers Association (LTDA) General Secretary S...[Read more...]
MOPAR TAKES ON 'KING OF THE HAMMERS'
HEMI® Crate Engines to Power Spec Class in 'Every Man Challenge' Race ◾Mopar joins the 2014 Griffin King of The Hammers off-road race in a new spec class to debut on Feb 6 in the California desert ◾8th annual 'King of The Hammers' is an off-road event combining desert racing and rock crawling with four competitive classes ◾Mopar to provide six Gen III 5.7L HEMI® crate engine for first spec class vehicles in the 'Every Man Challenge' race category ◾Mopar is committed to participating...[Read more...]
NISSAN IN EUROPE CREATES 'SCENT OF THE FUTURE'
Nissan commissioned Master Perfumer and Aroma Academy Scientist Dr. George Dodd to use his expert nose and concoct a scent that not only represents a zero-emissions future – a world where vehicles like the best-selling Nissan LEAF electric vehicle populate the roads – but is also scientifically proven to induce a positive sense of well-being to the sniffer. With inspiration gained from long walks amongst the Scottish Highlands, Dodd has concocted Nissan's 'future scent' with essences taken fr...[Read more...]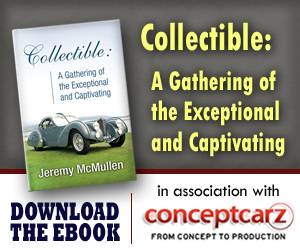 BMW
Monthly Sales Figures
Volume
December 2014
41,526
November 2014
31,019
October 2014
30,602
September 2014
25,586
August 2014
27,214
July 2014
26,409
June 2014
30,201
May 2014
29,602
April 2014
25,202
March 2014
32,107
February 2014
22,017
January 2014
18,253
(More Details)
© 1998-2014. All rights reserved. The material may not be published, broadcast, rewritten, or redistributed.