Image credits: © BMW.
1956 BMW 503 news, pictures, specifications, and information

Tweet
Like several other auto manufacturers, BMW was in a tough financial situation in the post-War era, and was in need of a new model that would capture the public's attention. The 501 and its successor, the 502, were able to achieve this goal, however the prewar six-cylinder engine was outdated. A higher specification model was need. Along with the help of U.S. importer Max Hoffman, BMW management was persuaded to produce a luxury V-8 sports car for the top 10 percent that could be sold in sufficient quantity. The engineering aspects were handled by Fritz Fiedler while Albrecht von Goertz handled the styling. The result of their work was shown at the 1955 Frankfurt Motor Show.

This example, chassis number 69081, was delivered new to the United States for its first owner, Emanuel Weisfeld in Laurelton, New York. The 503s were often victims of overheating, and this example was no different. This car suffered a seized engine and the original 3.2-liter unit was replaced by one that had been part of a batch of smaller 2.5-liter BMW engines supplied to Talbot-Lago and subsequently acquired by Otto Zipper. A four-speed floor shift transmission from a 507 had also been installed.

The car was later purchased by Barry McMillan, of Hilltown, Pennsylvania, in May of 1976. In October of 1979, it was sold to Dick Hamilton, of Arvada, Colorado. The car remained in Hamilton's barn for the next two decades until being acquired by Don Dethlefsen in October of 1997.

In the early 2000s, Mr. Dethlefsen embarked on a thorough body-off restoration. The ladder frame and superstructure with aluminum body was completely disassembled. Over a year was spent treating the aluminum and steel body shell. The current engine is an original 3.2-liter 503 engine that was sourced from Germany, and currently has 14,000 miles from new. The radiator is purpose engineered and larger than the original but now fully capable of properly cooling the engine.

During the restoration, all other chassis and suspension components were rebuilt or replaced. Even the original Becker Mexico radio was fully rebuilt to factory specifications and functions as it did when new. A good number of NOS parts were sourced from Germany, including the engine rebuild parts, brake parts, and some of the smaller detail pieces, like interior knobs.

The car is finished in red and complemented by a tan cloth top and tan leather upholstery with red piping.

In 2012, the car was offered for sale at RM Auction's Monterey, CA sale. The car was estimated to sell for $325,000 - $425,000. Bidding reached $260,000 but was not enough to satisfy the vehicle's reserve. It would leave the auction unsold.
By Daniel Vaughan | Nov 2012
The BMW 503 was produced from 1956 through 1959 with just over 400 constructed. The design was courteous of Count Albrecht von Goertz, the designer of the BMW 507, Datsun 240Z, and more. The 503 was large and luxurious powered by an eight-cylinder powerplant which sat snug under the hood. The 3.2 liter engine produced 140 horsepower; good enough for a 118 mph top speed.

Introduced to the public at the 1955 Geneva Auto Show, the BMW 503 was positioned to compete with the might Mercedes 300SL roadster. The 503 was constructed of aluminum and introduced many innovative design features such as a transaxle located directly under the front seat and not connected directly to the engine. The top could be removed electrically, a first for a German marque. The chassis was a box-type construction which was suspended by two transverse A-frame arms. The shock absorbers were mounted on the outside of the A-arms which reduced the overall noise during travel.

In the end, the 503 did little to compete with the 300SL due to a hefty sticker price. Production ceased in 1959 after 273 coupes and 129 convertibles were constructed. A BMW 503 played a starring role in the 1971 movie 'The Last Run' starring George Scott.
By Daniel Vaughan | Jan 2010
It goes without saying that post-WWII Germany's economy was not an ideal climate for automobile manufacturers. Luxury carmakers in particular had trouble selling their lavish vehicles to a war-torn public. Reacting quickly to postwar conditions, BMW bought the rights to an Italian microcar and began producing their now famous Isetta. To Westerners, the charming little Isetta has come to stand for pure vehicular fun. The car was viewed differently in Germany, though, where its strong sales were the result of an impoverished public being able to afford little else in the way of transportation. Money made through Isetta sales did, however, manage to keep BMW alive during strenuous times, and the Isetta has rightly become one of BMW's most famous car of the 1950's.

BMW never forgot how to build beautiful and powerful luxury cars, though. The carmaker from Munich continued to manufacture advanced automobiles of high quality for the few who could afford them.

The BMW 501 and 502 were such cars. A luxurious sedan, the 501 was introduced in the early 1950's with six-cylinder power. The 502 followed, with an advanced all-alloy V8. The 501 and 502 were affectionately referred to as 'baroque angels,' a title that referenced their voluptuous and ornate styling. These superb sedans ensured that BMW would not lose its reputation as a builder of fine cars even when the little Isetta was by far the most common BMW, but even the V8-powered 502 did not have the sporting edge of the best prewar BMW products. To help resurrect BMW's image as a purveyor of sports and grand touring cars, the 503 series of coupes and cabriolets was introduced.

The most radical feature of the 503 was its engine. The 3,168cc V8 had its block and heads constructed of an aluminum alloy, making BMW's eight-cylinder gem the world's first all-alloy V8. This was a remarkable innovation to make at a time when BMW was losing money on its luxury vehicles and the brand's most popular car was, by far, the cheap and simple Isetta. The V8 of the 503, as well as in the 502, was an overhead-valve design that, in 503 guise with twin Zenith carburetors, produced a respectable 140bhp at 4,800rpm and 159ft-lbs of torque at 3,800rpm. This engine enabled the 503 to reach 60mph in 12.8 seconds—the same amount of time it takes for the current BMW M6 to race through the quarter mile. The old Bimmer, then, was no road-burner, but it was plenty quick for its time and was very capable as a grand touring machine.

Styling of the BMW 503 was performed by Albrecht Goertz. A German native, Goertz came to the United States in 1936. Goertz began earning some money by performing custom bodywork on cars in the late 1930's, and, when one of his designs captured the attention of prominent U.S. industrial designer Raymond Loewy, he was able to launch a career as a car designer. By 1952 Goertz had opened a studio of his own in New York.

Goertz's talent came through when he dressed the 503's chassis. His taut, elegant design was a welcome relief from the exaggerated curves of the 'baroque angel' sedans, and the 503's clean lines and dignified proportions reflected the car's purpose. The BMW 503 had a shape that clearly defined it as a fine and proper grand touring car that, while it had sporting pretensions, was no finicky sports car.

With clean styling and a marvelous engine, the 503 was marked with the traits of a future classic. Certain circumstances, though, have prevented the car's status from escalating to its deserved position. A distinctly unprofitable car, the 503 has been overshadowed in the view of BMW historians by small, affordable cars like the Isetta and later 700 that were sold in great numbers and therefore attributed to BMW's survival of the German depression. There is also another obvious factor that led to the 503's state of relative obscurity.

The BMW 507 was introduced at roughly the same time as the 503. This lithe roadster undersold the 503, but its svelte good looks made a lasting impression. The significance of the 503 was diminished by the 507, which was both sportier and more attractive than its bulkier brother. The 507 was based on a shortened version of the 503's frame. It used the same 3.2-liter V8 as the 503, albeit with 150bhp. The 507 was even styled by Albrecht Goertz. Despite its similarities to the 503, though, the 507 had a performance edge due to its smaller body and greater power, and since it was intended as a pure sports car with no need for rear seating or any other concessions to practicality, it was free to have a more striking, uncompromising design. The 507 was thus immortalized at the expense of the 503.

BMW produced 413 examples of the 503, 139 of which were cabriolets. The quality and rarity of the 503 have made it a valuable car to collectors, but for most people it remains hidden in the shadow cast over it by the 507.

Sources:

'1957 BMW Isetta 250.' Bruce Weiner Microcar Museum (2002): Web. 10 Jan 2010. http://www.microcarmuseum.com/tour/bmwisetta250.html.

'Albrecht Graf von Goertz.' CarBodyDesign.com (2006): Web. 10 Jan 2010. http://www.carbodydesign.com/archive/2006/11/20-albrecht-graf-von-goertz/.

'BMW 503.' Motorbase: Web. 10 Jan 2010. http://www.motorbase.com/vehicle/by-id/433/.

Melissen, Pieter. '1956-1959 BMW 503 Coupe.' Ultimatecarpage.com (2008): Web. 10 Jan 2010. http://www.ultimatecarpage.com/car/657/BMW-503-Coupe.html.
By Evan Acuña
For more information and related vehicles, click
here
Jeep Brand Debuts Four Design Concept Vehicles at the Beijing Motor Show
•Four Chinese-inspired design concepts push boundaries of Jeep brand •Jeep Zi You Xia design concept showcases a sophisticated interpretation of the all-new Jeep Renegade •Jeep Wrangler Sundancer brings premium luxury to the iconic model •Jeep Cherokee Sageland and Urbane reflect distinctive Chinese inspired personalities April 19, 2014 , Beijing - The Jeep® brand introduced four new design concepts at the 2014 Beijing International Motor Show today. The quartet takes Jeep product...[Read more...]
THE PINNACLE OF COLLECTOR CAR AUCTIONS: RM AND SOTHEBY'S OFFER A CENTURY OF AUTOMOTIVE HISTORY AND DESIGN IN NEW YORK CITY
• Final countdown underway to RM Auctions and Sotheby's expertly curated Art of the Automobile sale, November 21, in New York City • First major collector car auction to be held in Manhattan in over a decade; the sale's catalogue features examples of the upper echelons of design from each era of motoring • Extraordinary exhibition that showcases all vehicles on offer will be held from November 18–20 on the 10th floor galleries at Sotheby's New York • Official digital catalogue now availab...[Read more...]
20 years of Audi Space Frame – it all started at the Frankfurt Motor Show
• Body concept has revolutionized lightweight automotive construction
• Over 750,000 cars built using ASF construction principle
• New Audi A8 the benchmark in its class for low weight
Audi comes full circle at the Frankfurt Motor Show (IAA): Exactly 20 years ago the premium manufacturer presented the 'ASF'(Audi Space Frame) in Frankfurt – on a gleaming silver show car whose innovative aluminum body concept revolutionized lightweight automotive construction. When th...[Read more...]
Mercedes-Benz Pays Homage to a Regional Classic at the 2013 Greenwich Concours d'Elegance
The all-new 2014 E-Class Wagon Debuts Alongside a 1957 300c Mercedes-Benz USA debuts the all-new 2014 E-Class Wagon alongside one of its predecessors, a pristine 1957 300c at the 18th Annual Greenwich Concours d'Elegance from June 1-2, 2013. The event features rare vehicles from past and present and benefits Americares, the private, non-profit relief and humanitarian aid organization. With the background of the breathtaking Greenwich seaside, Mercedes-Benz highlights one of the Nort...[Read more...]
Lost Mercedes - Surfaces At Bonhams
One owner, unrestored, supercharged 'S' Type Mercedes to be sold by Bonhams at Goodwood Revival this autumn One of the greatest and most important motor car finds of the last decade, the 'Lost Mercedes' is to be offered at Bonhams Goodwood Revival sale on Saturday 15th September 2012. Bonhams announced today that it has been commissioned to sell a recently discovered 1928 Mercedes-Benz 26/120/180 'S' Type Sports Tourer which almost without precedent for motor cars of this type and d...[Read more...]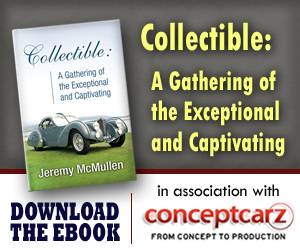 BMW
Monthly Sales Figures
Volume
November 2014
31,019
October 2014
30,602
September 2014
25,586
August 2014
27,214
July 2014
26,409
June 2014
30,201
May 2014
29,602
April 2014
25,202
March 2014
32,107
February 2014
22,017
January 2014
18,253
December 2013
37,389
(More Details)
© 1998-2014. All rights reserved. The material may not be published, broadcast, rewritten, or redistributed.