1986 Fabcar GTP-L news, pictures, specifications, and information

Tweet
The 'Fabulous Fabcar' was constructed in Atlanta, Georgia, by master car builder, Dave Kylm. Fabcar Engineering has built numerous racing cars for Porsche and has won races with all of them. This Fabcar Porsche Camel Lights car was endorsed by the late Al Holbert, then Director of Porsche Motorsports, North America.

Often referred to as the 'Baby 962', it won in its maiden outing in 1986, at Road Atlanta, being driven by Elliot Forbes-Robinson. It was EFR's only race in the car, and it faltered in other races that year. Purchased by veteran Porsche racer, Daytonian John Higgins, the car was entered as the Porsche Factory Endorsed entry in the IMSA GTP series in 1987. Driven by the late Chip Mead, John Higgins, and Howard Cherry, the car's early success led to the construction of a second team car. Joining the team were Tim McAdam and Canadian Dr. Charlie Monk.

In the first four races of 1987, the Fabcar Team finished second in the 24 Hours of Daytona, won the 12 Hours of Sebring, won the Miami Grand Prix, and finished second in the West Palm Beach GP. Pitted against factory teams from Ferrari, Buick, Pontiac and Mazda, the Daytona-based team went on to run up front for the rest of the season, adding the California 500 at Sears Point to their record. Lead driver Chip Mead was awarded the Porsche Cup for their accomplishments. This Chassis 001 set an all-time IMSA record with over 5200 racing miles in one year, without one single mechanical failure. The car continued to offer podium finishes for the team until its retirement in 1989. Among notable drivers who co-drove this car were 1996 Indy 500 Champion Buddy Lazier, actors Lorenzo Lamas and Perry King, plus ZZ Top drummer Frank Beard.

The car is now campaigned in Vintage Rolex Cup endurance races with two of its original drivers, Howard Cherry and John Higgins, still winning with the car. The car is campaigned out of the Grant Motorsports stable.
PETER SACHS RECEIVES RRDC'S 2013 BOB AKIN AWARD
DAYTONA BEACH, Fla. (Jan. 24, 2014) - Peter Sachs, a retired successful SCCA, IMSA, USRRC and vintage racer, received the 2013 Bob Akin Award from the Road Racing Drivers Club at a dinner prior to the running of the Rolex 24 At Daytona, the season opener of the 2014 TUDOR SportsCar Championship. Each recipient of this honor, considered the top award in motorsports for amateur, vintage/historic or semi-professional drivers, is selected by Akin's son Bobby, RRDC members Brian Redman and ...[Read more...]
RRDC VOTES IN 37 NEW MEMBERS FOR 2013
HILLIARD, Ohio (Nov. 7, 2013) - Thirty-seven race-car drivers and motorsports professionals have been voted into the Road Racing Drivers Club in 2013. The group includes 13 Regular Members from the open-wheel and sports-car racing ranks, 20 Associate Members and four Honorary Members. The current roster of RRDC members now numbers 440. Voting was held among all current RRDC members. 'This year's crop of new Regular Members truly represents the spirit of the RRDC, as each driver has de...[Read more...]
NISSAN MOTORSPORT V8 SUPERCAR DRIVERS VISIT THE BIRTHPLACE OF THE ALTIMA IN TENNESSEE
- Nissan Motorsport factory V8 Supercar drivers Todd Kelly, Rick Kelly and Michael Caruso visit Nissan manufacturing facility in Smyrna, Tennessee – 'birthplace of the Altima' - Drivers in the US ahead of history-making Austin 400 at Circuit of the Americas in Texas - Nissan Altima road car on-sale in Australia in fourth quarter of 2013 SMYRNA, Tenn. – Nissan Motorsport V8 Supercar drivers Todd Kelly, Rick Kelly and Michael Caruso have been given a behind-the-scenes tour of Nissan's North A...[Read more...]
More Than 500 Historic Race Cars Accepted for Rolex Monterey Motorsports Reunion
Largest Field of Corvettes Ever Entered The field for this year's Rolex Monterey Motorsports Reunion is taking shape as 533 historic race cars have been initially accepted for the August 16-18 event. The Governing Committee has the option of accepting an additional 17 cars to complete the grid for the annual race at Mazda Raceway Laquna Seca. 'What a joyous moment it is to get the notification that my car and I have been accepted to the event,' said Pen Pendelton of Los Angeles, C...[Read more...]
Firestone Returns As Presenting Sponsor of RRDC Evening With Brian Redman in Long Beach
The Firestone brand will return as presenting sponsor of the Road Racing Drivers Club's fifth annual West Coast banquet honoring auto racing's most influential leaders. This year, on Thursday, April 18, prior to the running of the Toyota Grand Prix of Long Beach, the 'RRDC Evening with Brian Redman presented by Firestone' will highlight the career of one of the sport's most popular, talented and successful race-car drivers. This is the Firestone brand's fourth straight year as a supporter of the...[Read more...]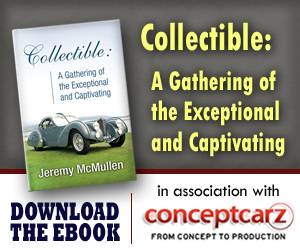 Porsche
Monthly Sales Figures
Volume
June 2014
4,102
May 2014
4,609
April 2014
4,072
March 2014
3,808
February 2014
3,232
January 2014
3,096
December 2013
3,246
November 2013
3,966
October 2013
3,562
September 2013
3,093
August 2013
3,327
July 2013
3,820
(More Details)
© 1998-2014. All rights reserved. The material may not be published, broadcast, rewritten, or redistributed.