1986 Fabcar GTP-L news, pictures, specifications, and information

Tweet
The 'Fabulous Fabcar' was constructed in Atlanta, Georgia, by master car builder, Dave Kylm. Fabcar Engineering has built numerous racing cars for Porsche and has won races with all of them. This Fabcar Porsche Camel Lights car was endorsed by the late Al Holbert, then Director of Porsche Motorsports, North America.

Often referred to as the 'Baby 962', it won in its maiden outing in 1986, at Road Atlanta, being driven by Elliot Forbes-Robinson. It was EFR's only race in the car, and it faltered in other races that year. Purchased by veteran Porsche racer, Daytonian John Higgins, the car was entered as the Porsche Factory Endorsed entry in the IMSA GTP series in 1987. Driven by the late Chip Mead, John Higgins, and Howard Cherry, the car's early success led to the construction of a second team car. Joining the team were Tim McAdam and Canadian Dr. Charlie Monk.

In the first four races of 1987, the Fabcar Team finished second in the 24 Hours of Daytona, won the 12 Hours of Sebring, won the Miami Grand Prix, and finished second in the West Palm Beach GP. Pitted against factory teams from Ferrari, Buick, Pontiac and Mazda, the Daytona-based team went on to run up front for the rest of the season, adding the California 500 at Sears Point to their record. Lead driver Chip Mead was awarded the Porsche Cup for their accomplishments. This Chassis 001 set an all-time IMSA record with over 5200 racing miles in one year, without one single mechanical failure. The car continued to offer podium finishes for the team until its retirement in 1989. Among notable drivers who co-drove this car were 1996 Indy 500 Champion Buddy Lazier, actors Lorenzo Lamas and Perry King, plus ZZ Top drummer Frank Beard.

The car is now campaigned in Vintage Rolex Cup endurance races with two of its original drivers, Howard Cherry and John Higgins, still winning with the car. The car is campaigned out of the Grant Motorsports stable.
FIRST 2014 MAZDA MOTORSPORTS CHAMPIONS CROWNED
• Mazda Road to Indy Season Concludes: Others to Come
August 28, 2014 (IRVINE, Calif.) – With involvement in over a dozen series, late summer and fall are a busy time for races and award dinners for Mazda Motorsports. This past weekend saw the 2014 season finales for the three Mazda Road to Indy Championships in Sonoma, California, and the clinching of the Cooper Tires IMSA Prototype Lites Powered by Mazda title at VIRginia International Raceway. 'When Mazda established the ...[Read more...]
MAZDA MOTORSPORTS: WATKINS GLEN PREVIEW
Team Ready to Shine in Six Hour Race June 27, 2014 (WATKINS GLEN, New York) – At this stage last year, Mazda had scored three of their nine wins with the SKYACTIV-D Mazda6 in the Grand-Am GX class on their way to the manufacturers' championship. This year has been a massive step up to the highest level. Mazda is now racing in the top prototype class of the new TUDOR United SportsCar Championship. While the team is still chasing their first win of the season, the progress has...[Read more...]
MAZDA MOTORSPORTS & BFGOODRICH® TIRES: CELEBRATING DECADES OF SUCCESS
May 1, 2014 (IRVINE, Calif.) — In 1984, Mazda, BFGoodrich®Tires and Jim Busby Racing teamed up to score an historic class win at the 24 Hours of Le Mans. The car, a Lola T-616, was powered by a Mazda 13B rotary engine and shod with experimental BFGoodrich T/A™ Radial street tires. The drivers were John Morton, John O'Steen and Yoshami Katayama, and between them, they brought home a real David vs Goliath win in the C-2 class. It was also just one of many great collaborations between Maz...[Read more...]
BMW 3.0 CSL #25 WINS AGAIN
• 39 Years after winning the 1975 12 Hours of Sebring, BMW 3.0 CSL #25 Wins Best-in-Class at 2014 Amelia Island Concours d'Elegence.
Woodcliff Lake, NJ – March 11, 2014 . . . The BMW 3.0 CSL Group 4 race car that won the 1975 12 Hours of Sebring wins Best-in-Class at the 2014 Amelia Island Concours d'Elegance. The BMW 3.0 CSL Group 2 race car that won the 1973 European Sedan Championship takes second at the Concours. The highlight of the class of BMW 3.0 CSL race and road cars w...[Read more...]
Seven-Time Pikes Peak Champion Zwart To Bring 'The Best Of Both Worlds' To The Mountain In 2013
Colorado Springs – June 25, 2013 – In 2010, Jeff Zwart, from Corona del Mar, Calif., made Pikes Peak history and shook up the sports car establishment by running a road racing car – the Porsche 911 GT3 Cup - at the world's most famous hill climb, smashing the Time Attack class record and winning his seventh championship. In 2011, Zwart drove his Porsche 911 GT2 RS turbo street car – not only up the Mountain, but on the Interstate from L.A. to Colorado Springs - and sliced 24-seconds o...[Read more...]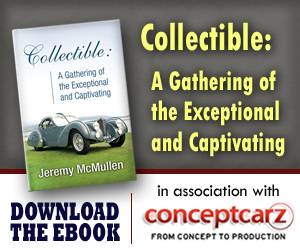 Porsche
Monthly Sales Figures
Volume
October 2014
3,667
September 2014
3,607
August 2014
4,540
July 2014
4,300
June 2014
4,102
May 2014
4,609
April 2014
4,072
March 2014
3,808
February 2014
3,232
January 2014
3,096
December 2013
3,246
November 2013
3,966
(More Details)
© 1998-2014. All rights reserved. The material may not be published, broadcast, rewritten, or redistributed.