Image credits: © Ford.
1970 Ford GT70 news, pictures, specifications, and information

Tweet
Stuary Turner worked as designer for this mid-engined Ford with intentions to race it as a rally car. The GT40 had been given the '40' designation due to it being 40 inches high. The GT70 received its numerical '70' value because it was completed right before 1970. Various engines were proposed to reside in the engine compartment, but it was the Capri derived Essex V6 unit that eventually made its way mid-ship to power the rear wheels of the GT70.

A workers strike halted production and the producing these vehicles meant that it never made it into serious production. Only three prototypes were created.
By Daniel Vaughan | Mar 2006
TOYO TIRES® BLOG GIVES DAKAR® RALLY FANS EXCLUSIVE CONTENT, DRIVER INTERVIEWS & DAILY UPDATES FROM THE RACE
See The Dakar Teaser Video Featuring Robby Gordon and BJ Baldwin at ToyoTires.com/Dakar CYPRESS, CALIFORNIA– The annual Toyo Tires® Dakar® Rally Blog is back at ToyoTires.com/Dakar with exclusive pre-race features and soon, daily coverage of the world's most grueling, most unpredictable race. Covering nearly 3,500 miles over 13 days of competition, racers never know what Dakar will throw at them. This year, drivers will journey through Argentina and Chile between January 5 and ...[Read more...]
1958 Monaco Grand Prix: An Unlikely Frenchman Steals the Show…Again
In 1955, perhaps the most unlikely of drivers would survive the attrition and the beckoning Monaco harbor to claim his only victory in Formula One. Some three years later, and more unlikely than ever to even win a second race at any circuit, the same Frenchman would steal the crown jewel to become just the second man in Formula One history to earn two or more victories on the streets of the principality. Maurice Trintignant's victory in the chaotic and drama-filled 1955 Monaco Grand Prix was...[Read more...]
Spyker B6 Venator Spyder Concept Makes Its European Debut At Salon Privé In London
Syon Park, London, 4 September, 2013 – Spyker N.V. ('Spyker') today revealed the Spyker B6 Venator Spyder Concept to European attendees at Salon Privé in London. Today, the SPYKER B6 VENATOR SPYDER Concept made its European debut at Salon Privé in London – just six months after the worldwide introduction of the Spyker B6 Venator Coupe Concept at the 83rd International Geneva Motor Show. Spyker – creator of meticulously hand built automobiles whose beauty is equaled only by their unriv...[Read more...]
458 Spider Receives Sport Auto Award For Best Cabrio
Maranello, 14th June 2013 – The readers of the prestigious German sports car magazine Sport Auto have crowned the 458 Spider Best Cabrio in the over €150,000 category in the 2013 Sport Auto Awards. The 458 Spider continues the long tradition of Ferrari mid-engined V8 convertibles and is the first mid-engined model to feature a folding hard-top combining performance and style perfectly. The car's 570 PS 4.5-litre V8 engine has also received the International Engine of the Year award fo...[Read more...]
PORSCHE BOXSTER RANKED AMONG CAR AND DRIVER MAGAZINE'S 10 BEST CARS FOR 2013
• Boxster makes coveted 10Best List
Atlanta. The Porsche Boxster has once again been selected for Car and Driver magazine's list of the 10Best cars sold in America. This year marks the 12th time in 14 years that either a Boxster or Cayman model has been selected for this honor, which was announced during the press days of the Los Angeles International Auto Show. The all-new, third-generation Boxster was unveiled at the Geneva Motor Show in March and has been on sale in the U.S. fo...[Read more...]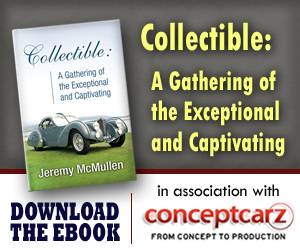 Ford
Monthly Sales Figures
Volume
February 2014
177,286
January 2014
148,671
December 2013
210,074
November 2013
183,722
October 2013
184,854
September 2013
178,693
August 2013
213,078
July 2013
186,796
June 2013
228,174
May 2013
239,280
April 2013
204,969
March 2013
229,335
(More Details)
© 1998-2014. All rights reserved. The material may not be published, broadcast, rewritten, or redistributed.