Image credits: © Ford.
1970 Ford GT70 news, pictures, specifications, and information

Tweet
Stuary Turner worked as designer for this mid-engined Ford with intentions to race it as a rally car. The GT40 had been given the '40' designation due to it being 40 inches high. The GT70 received its numerical '70' value because it was completed right before 1970. Various engines were proposed to reside in the engine compartment, but it was the Capri derived Essex V6 unit that eventually made its way mid-ship to power the rear wheels of the GT70.

A workers strike halted production and the producing these vehicles meant that it never made it into serious production. Only three prototypes were created.
By Daniel Vaughan | Mar 2006
TOYO TIRES® BLOG GIVES DAKAR® RALLY FANS EXCLUSIVE CONTENT, DRIVER INTERVIEWS & DAILY UPDATES FROM THE RACE
See The Dakar Teaser Video Featuring Robby Gordon and BJ Baldwin at ToyoTires.com/Dakar CYPRESS, CALIFORNIA– The annual Toyo Tires® Dakar® Rally Blog is back at ToyoTires.com/Dakar with exclusive pre-race features and soon, daily coverage of the world's most grueling, most unpredictable race. Covering nearly 3,500 miles over 13 days of competition, racers never know what Dakar will throw at them. This year, drivers will journey through Argentina and Chile between January 5 and ...[Read more...]
1958 Monaco Grand Prix: An Unlikely Frenchman Steals the Show…Again
In 1955, perhaps the most unlikely of drivers would survive the attrition and the beckoning Monaco harbor to claim his only victory in Formula One. Some three years later, and more unlikely than ever to even win a second race at any circuit, the same Frenchman would steal the crown jewel to become just the second man in Formula One history to earn two or more victories on the streets of the principality. Maurice Trintignant's victory in the chaotic and drama-filled 1955 Monaco Grand Prix was...[Read more...]
Acura NSX Concept On Display At 2013 Pebble Beach Concours d'Elegance
08/18/2013 - TORRANCE, Calif. The Acura NSX Concept will make a special appearance on the Concept Lawn at the 2013 Pebble Beach Concours d'Elegance®, August 18, 2013, heralding the announcement of the Acura brand as an Official Sponsor of the 2013 Pebble Beach Concours d'Elegance®. The Pebble Beach Concours d'Elegance is more than one of the world's preeminent exhibitions of luxury automobiles; it is a celebration of style and refinement that is the perfect showcase for the Acura NSX C...[Read more...]
ASTON MARTIN GT4 CHALLENGE HEADS TO DONINGTON
The Aston Martin GT4 Challenge of Great Britain – a single marque championship in which Vantage GT4 drivers battle it out on some of the most exciting circuits in the UK and Europe – continues on 1 June when the third round of the championship gets underway at Donington Park. James Walters, senior sales manager at Aston Martin Racing comments: 'We've seen a fantastic opening to the season already with Silverstone and Oulton Park. We've witnessed some nail-biting wheel-to-wheel racing, tense p...[Read more...]
INFINITI SALES INCREASE 56.8 PERCENT IN JULY
Luxury automaker's best July since 2005, Infiniti G Sedan sets new July record while all-new Infiniti JX luxury crossover continues strong sales - FRANKLIN, Tenn., Aug. 1, 2012 - Infiniti today reported U.S. sales of 11,619 units for July, an increase of 56.8 percent versus 7,410 units a year earlier. Calendar year-to-date Infiniti sales of 65,996 are up 20.7 percent compared to the 54,678 units sold during the same period last year. Highlights of Infiniti's sales for Jul...[Read more...]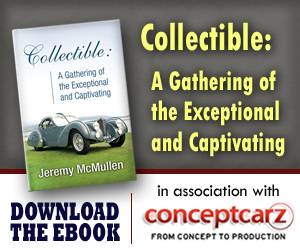 Ford
Monthly Sales Figures
Volume
July 2014
204,373
June 2014
214,793
May 2014
244,501
April 2014
203,552
March 2014
235,198
February 2014
177,286
January 2014
148,671
December 2013
210,074
November 2013
183,722
October 2013
184,854
September 2013
178,693
August 2013
213,078
(More Details)
© 1998-2014. All rights reserved. The material may not be published, broadcast, rewritten, or redistributed.