Image credits: © Chevrolet. GM Corp
1959 Chevrolet Corvette Stingray Racer news, pictures, specifications, and information

Tweet
The Corvette StingRay Racer was designed by Bill Mitchell, GM Vice President of styling, and Larry Shinoda in 1959. The basis of the Stingray was an engineering test mule chassis for the foundation of an official Chevrolet race effort culminating with the 24 Hours of LeMans. But, soon after its race debut, the Automobile Manufacturer's Association had banned manufacturer-sponsored racing, and the SS had been relegated to test track duty.

The Stingray featured a 92-inch wheelbase and was nearly 1,000 lb lighter than a 1960 production car. Its fuel-injected 283-cubic-inch (4.6-liter) V-8 engine produced 315 hp at 6,200 rpm. Billed as a car 'built to test handling ease and performance,' Mitchell arranged to race the car quite extensively. In the hands of Dr. Dick Thompson, it made its debut at Maryland's Marlboro Raceway on April 18, 1959, finishing in fourth place. It went on to win an SCCA National Championship in 1960.

The Stingray was then retired from racing and modified by Mitchell. A passenger seat was added, among other things, and it was exhibited as an experimental show car even while Mitchell regularly drove it personally on weekends.

The Stingray's body design strongly influenced the styling of the next generation Corvette (1963). It also was a test bed for many technical developments with a four-speed manual transmission, extensive use of aluminum and a de Dion rear suspension.

Because of its SS underpinnings, the Stingray was exceptionally light, with a dry weight of 2,200 pounds. The car today has a 327 Cubic inch (5.4 liter), fuel-injected V-8 with 375 BHP.
Bill Mitchell loved Corvettes, so it's fitting that his first secret Studio X car, and perhaps the most historically significant, was his 1959 Corvette Stingray Racer.

'I knew they had three or four chassis that Corvette Chief Engineer Zora Arkus- Duntov had built,' Mitchell told historian David Chippen in a 1985 interview. 'It had a tubular frame, de Dion suspension, inboard brakes, everything! And I went down in the hammer room and designed this Corvette Stingray in clay. Nobody in the corporation knew about it.'

According to the book, A Century of Automotive Style, by Mike Lamm and Dave Holls, junior designers Peter Brock and Chuck Pohlman won an internal sketch competition to design its body. Then Pohlman and Corvette Lead Designer Larry Shinoda crafted the clay model, then a fiberglass roadster body that was mated to the racing chassis.

In 1960, driven primarily by Chicago dentist Dr. Dick Thompson, it won the Sports Car Club of America (SCCA) C-Modified class championship. More importantly, it introduced the folded-crease styling that would become a trademark of Mitchell's 1960's designs and the beginning of the path to his revolutionary 1963 production Corvette Stingray. 'When it came time to face-lift the Corvette,' he told Crippen, 'I took the lines right off that car.'
HURLEY HAYWOOD HONORED WITH RRDC'S 2014 PHIL HILL AWARD
DAYTONA BEACH, Fla. (Jan. 24, 2014) - Hurley Haywood, winner of more endurance classics than any other driver in racing history, was honored by the Road Racing Drivers Club with the 2014 Phil Hill Award. RRDC president Bobby Rahal presented Haywood with the award at a dinner prior to the running of the Rolex 24 At Daytona, the season opener of the 2014 TUDOR United SportsCar Championship. The Phil Hill Award has been presented annually since 1993 to the person who the RRDC feels has re...[Read more...]
Mazda Raceway Laguna Seca to Host 2014 SCCA National Championship Runoffs
MONTEREY, Calif. (July 10, 2013) – The Sports Car Club of America today announced the host sites of the next three SCCA® National Championship Runoffs®, including the first visit for amateur road racing's top event to Mazda Raceway Laguna Seca in 2014. Daytona International Speedway, in 2015, and Mid-Ohio Sports Car Course, in 2016, will also hold events over the next three years. The return to the west coast and Monterey's Mazda Raceway Laguna Seca comes 50 years after the inaugural ...[Read more...]
SCCA JUNE SPRINTS RETURN TO ROAD AMERICA
• LOCAL RACERS ARE NOT IN IT FOR THE MONEY AS THE WEATHERTECH® CHICAGO REGION SCCA JUNE SPRINTS® RETURN TO ROAD AMERICA
ELKHART LAKE, Wis., June 10, 2013 - The tradition for many local SCCA racers around this time of year is something like this, they leave their job early on a Friday, load up their race car, parts and tools into a trailer, grab a cooler of food and hit the road for one of the nation's premier amateur sports car racing events at Road America. Their ultima...[Read more...]
Peter Brock and Bob Bondurant to Swap Shelby Stories at Rolex Monterey Motorsports Reunion
Two stalwart names in the colorful history of Shelby American, Peter Brock and Bob Bondurant, will share some of their stories of those early years at the Picnic with Shelby Cobra Saturday, August 18 at the Rolex Monterey Motorsports Reunion. The 30-minute picnic begins at 12:15 p.m. in the Ford Motor Company display, located at Mazda Raceway Laguna Seca's Yamaha Marketplace. Peter Brock was instrumental in Shelby American beginning in 1962. As a young designer, he dove into the entire design...[Read more...]
Vintage Racing Ushers In The 2012 Season At Road America
It has been 62 years since racers tore through the streets of this tiny village about 60 miles north of Milwaukee. Still, every spring you would swear that the town speed limit doesn't exist when the sounds of historic racecars from days gone by seem to echo throughout the hillside. May 18-20 the Spring Vintage Weekend returns to Road America and kicks-off the start of a summer full of racing, from vintage and historic cars to motorcycles and even NASCAR. Racing came to Elkhart Lake in 1950...[Read more...]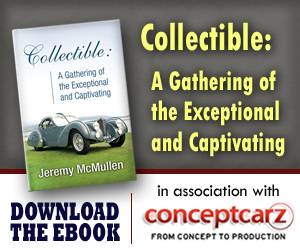 Chevrolet
Monthly Sales Figures
Volume
March 2014
179,681
February 2014
153,913
January 2014
119,089
December 2013
153,493
November 2013
145,089
October 2013
155,214
September 2013
127,785
August 2013
187,740
July 2013
162,670
June 2013
193,460
May 2013
179,510
April 2013
172,460
(More Details)
© 1998-2014. All rights reserved. The material may not be published, broadcast, rewritten, or redistributed.