Image credits: © McLaren.
1996 McLaren F1 GTR news, pictures, specifications, and information

Tweet
In 1995, seven McLaren F1 GTR's were entered into the grueling and prestigious LeMans 24 Hours race. When the checkered flag fell, the GTR had captured an astonishing 1st, 3rd, 4th, 5th and 13th overall and 1st, 2nd, 3rd and 4th in the GT class. McLaren became the first manufacturer to score four of the top five places with a vehicle debut. The winning GTR had never been raced prior to the race and has not been raced since.

The F1 GTR cars were built by McLaren cars LTD which is a subsidiary of the McLaren Formula One Team. At the time of its development, it was the most expensive, most powerful and fastest production car in the world. This unique vehicle had a modified BMW 6.1 liter 12-cylinder engine placed in the rear to capitalize on weight-distribution. With nearly 630 horsepower, the F1 GTR could race from zero-to-sixty in just over three seconds and had a reported top speed of over 230 mph. It holds the record for the highest top speed of 240.1 mph.

There were three seats with the driver sitting in the middle. The purpose was to once again capitalize on weight distribution and provided the driver with optimal viewing capabilities of the road. The draw back was that it is difficult to enter and exit this vehicle. The driver had to negotiate their body into this very low vehicle and then climb over a passenger seat. To be in command of these highly capable machines is well worth the obstacle course.

During the production lifespan, lasting from 1991 to 1998, only 100 cars were created, making this a very exclusive automobile. The McLaren F1 production began in 1991 and resulted in a total of 64 examples being created. There were five LM cars created to celebrate the historical achievements accomplished at LeMans, one for each of the F1 GTR's that finished the LeMans race. The F1 LM was very similar to the LeMans cars but they were modified to achieve street legal status. The engine was tuned slightly to produce an astonishing 680 horsepower. There were three GT models created. The GT cars were built to capitalize on down-force, much like the LeMans cars had done. The bodywork was extended and a redesign of the rear deck helped achieve this low drag goal.

From 1995 through 1998, twenty-eight examples of the GTR were created. The F1 GTR's varied slightly from year to year. Some were designed to race in 4 hour races while others were built for 24 hour endurance races. Specifications often varied based on the race and on the buyer.

In 1996, the BPR GT Series created regulations that limited to the maximum engine output to no more than 600 horsepower and must have a minimum weight of 1000kg. McLaren responded by shedding around 100KG and achieving the minimum weight requirements. The engine was detuned to produce 600 horsepower. Aerodynamics and down-force were improved by the adaptation of a larger rear wing. At the 1996 LeMans, the F1 GTR finished in fourth-place overall.

The changes continued in 1997 when stricter regulations were placed on the FIA GT Series and the LeMans 24 Hour race. Weight reduction, aerodynamic changes, engine improvements, and a new sequential transmission were a few of the necessary modifications to the vehicle. When all was said-and-done, the vehicle weighed in at just over 910 kg.
By Daniel Vaughan | Jan 2006
The McLaren F1 was the world's fastest and most expensive production car, and no expense was spared in providing it with state-of-the-art technology in every detail. McLaren turned to BMW to develop an engine worthy of this supercar and BMW responded with a 6.0-liter, V-12, developing 636 horsepower.

The F1 GTR was the racing version, which differs only slightly from the production car. Several F1 GTRs were entered in the grueling 24-hour race at LeMans in 1995. At the end, it claimed victory as well as third, fourth, and fifth overall, an unprecedented success for a first-time entry. In 1995, McLaren F1 GTRs also won the 1000 kilometer race at Suzuka and the 4-Hours of Silverstone.

In 1996, 1997, and 1998, McLaren GTRs again took on the challenge of LeMans, finishing 4th, 2nd, and fourth overall in 1996, 1997, and 1998 respectively. The car shown, sponsored by BMW of North America, was driven by Nelson Piquet, Danny Sullivan, and Johnny Cecotto, finished 8th overall in 1996.

This car is owned by BMW of North America, LLC and is not for sale.
By Daniel Vaughan | Mar 2007
The idea for the McLaren F1 was born in an Italian airport lounge where Gordon Murray, Creighton Brown, Ron Dennis, and Mansour Ojjeh were waiting for their planes to take off. McLaren was chosen to be the builder because of their experience and proven capabilities in the sport of Grand Prix racing. Fast-forward thirty-four months and the first prototype McLaren F1 was complete. In 1993 the first production version was completed. Though it was intended as a road-going version, it was not long before the McLaren F1 was seen racing around tracks. A GTR racing version won LeMans in its debut, capturing four of the top five places. The public officially fell in love with the vehicle in March of 1998 when an F1 car set a new speed record for production cars at 240.1 miles per hour.

Production lasted until 1998 with a total of 107 examples being produced, including prototypes and racing versions.

Murray designed the car to be aerodynamic, lightweight, have excellent weight distribution, and superior power. It was packed with the latest technology and utilized the most exotic and advanced materials available. It was safe, reliable and durable. It was the first road going car to use an all carbon composite monocoque chassis structure similar to designs used in Formula One racing. This material is both strong and lightweight. The driver sat in a seat that was positioned in the center of the two passenger seats, another design borrowed from Formula One. Though Formula One does not have passenger seats, the center seating position to maximize weight distribution was similar to the designs of many of the F1 racing cars. 'Intelligent' brake cooling, fan assisted group effect aerodynamics, 'Ground-Plane Shear' suspension geometry, and an air-brake foil were all courtesy of Formula One.

McLaren Automotive approached BMW with a request to design and build a V12 engine. The resulting 6.1 liter quad cam 48 valve V12 engine produced an astonishing 627 horsepower. It was matted to a six-speed transverse gearbox. Though it was among the fastest vehicles ever created at the time, it came standard with equipment such as Kenwood CD stereo system, air-conditioning, defroster, electric window lifts, remote central locking, cabin stowage compartments, four lamp high performance headlight system, courtesy lights in all compartments, map reading lights, Facom titanium tool kit, external battery charger, owner/drivers handbook, and hand made luggage in soft leather.

The McLaren F1 retained the title as the world's fastest production car until March of 2005 when the 1001 horsepower Bugatti Veyron reached a speed of 253 mph.

Out of the 107 McLaren F1's produced, seven were pre-production prototypes and sixty-four were F1 road cars. 40 of the 64 production cars were built prior to 1996. There were five F1 LM road versions cars built to commemorate the 1995 victory at LeMans. 28 were F1 GTR race cars constructed for privateers for use in FIA GT racing and the 24 Hours of LeMans. Three were F1 GT road going versions of the long tail 1997 F1 GTR race car.
By Daniel Vaughan | Dec 2006
ALEXANDER CALDER BMW ART CAR HIGHLIGHTS CLASS OF BMW 3.0CSLS AT 2014 AMELIA ISLAND CONCOURS D'ELEGANCE
◾BMW-Powered McLaren F1 GTR featured in class of McLaren cars ◾BMW Group Classic display includes the David Hobbs 320 Turbo race car as well as BMW M1 and first generation M3 and 3 Series Convertible ◾All-new BMW i8 Sports Car and M4 Coupe also Highlighted ◾BMW Technology Award to recognize the best example of cutting edge technology in its day Woodcliff Lake, NJ – March 7, 2014 . . . The very first BMW Art Car, a BMW 3.0 CSL, designed by American artist Alexander Calder, will be a...[Read more...]
STRONG SHOWING AT THE WORLD'S LARGEST MOTORING 'GARDEN PARTY'
BMW Group Classic presents BMW Motorsport icons at the Goodwood Festival of Speed 2013. 2013 will see the world's largest motoring 'garden party' - held in the grounds of Lord March's Goodwood House every year since 1993 - celebrating 'the best of the first 20 years'. The one-of-a-kind Goodwood Festival of Speed will mark its 20th anniversary from 12-14 July this year, once again conjuring up a unique atmosphere for the fastest, loudest and most exciting racing machines from the past and pres...[Read more...]
Piquet Jr. Returns To Road America Looking To Capture The Magic Once Again
ELKHART LAKE, Wis., June 12, 2013 - Nelson Piquet Jr. will be making his return to Road America June 22, looking to capture back-to-back wins at the famed 4-mile, 14-turn road course. During last season's shootout, Piquet Jr. won the pole, then went on to lead a total of 19 laps to become the first Brazilian to score a victory in one of NASCAR'S top-three series. The win also helped set Piquet Jr. up for a strong finish to the 2012 NASCAR Camping World Truck Series campaign and provided a...[Read more...]
1982 Austrian Grand Prix: de Angelis Flying Through the Thin Air
It is almost impossible to predict events and just how momentous they just might be. This would certainly be the case with the 1982 Austrian Grand Prix, a truly special and memorable moment in Formula One history. Heading into the Austrian Grand Prix in 1982 Formula One was in a bit of trouble and desperately needed a lift. All throughout the paddock there were teams that needed some good news. And then there would be others that needed some good news in order to be able to weather a storm co...[Read more...]
1989 Brazilian Grand Prix: Dangerous Like a Wounded Animal
Sunday March 26th, 1989 would break with sunny skies. As the day grew later and later the already warm weather only grew hotter and hotter. It was clear the 18th Grande Premio do Brasil would be absolutely torrid as far as the weather was concerned. But in the Benetton pits, one man would not be thinking about the weather as much as the dream that was about to come to fruition with the start of the race at two in the afternoon. Ever since he began to race karts at the age of ten, Johnny Herb...[Read more...]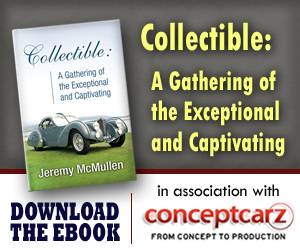 © 1998-2014. All rights reserved. The material may not be published, broadcast, rewritten, or redistributed.