Image credits: © Cadillac. GM Corp.
2003 Cadillac Seville news, pictures, specifications, and information

Tweet
2003 SEVILLE CONTINUES ITS LEADERSHIP ROLE IN THE LUXURY MARKET
It has been called the best front-wheel-drive performance car on the road, and for 2003, the Seville continues as a leader in the luxury market by offering exceptional performance, Magnetic Ride Control, the 's first semi-active suspension technology and XM Satellite Radio.

'The STS offers buyers a true prestige luxury sedan that is artfully styled, wîth superior innovative technology, class-leading all-weather performance and precise handling,' said Steve Rosenblum, Seville marketing director. 'Seville is the performance luxury flagship at Cadillac and GM.'

Magnetic Ride Control
New on the Seville, Magnetic Ride Control uses a revolutionary damper design that controls wheel and body motion wîth magneto-rheological (MR) fluid in the shocks and struts. By controlling the current to an electromagnetic coil inside the piston of the damper, the fluid's consistency can be changed, resulting in continuously variable, real- time damping. As a result, drivers feel a greater sense of security, a quieter, flatter ride and more precise, responsive handling, particularly during sudden, high-speed maneuvers.


The system isolates and smoothes the action of each tire, resulting in less bouncing, vibration and noise. On bumpy or slick surfaces, the system integrates wîth traction control to assure maximum stability. It also works wîth ABS to keep the vehicle balanced and poised. It is the only system without electro-mechanical values and no small moving parts. It consists of MR fluid-based monotube struts, monotube shock absorbers, a sensor set and on-board controller.

Seville SLS gets new look
The Seville SLS gets a freshened exterior look in 2003. Body-colored grille and foglamps added to the SLS complete a monochromatic strategy for Seville. The monochromatic exterior look began in 2000 wîth the STS taillamps, rocker moldings and wheels.

XM Satellite Radio
For 2003, the Seville will offer XM Satellite Radio. XM radio features 100 coast-to-coast digital channels, including 71 music channels (more than 30 of them commercial-free) from hip-hop to opera, classical to country, bluegrass to blues and 29 channels of sports, talk, children's and entertainment programming. XM also brings to the car, for the first time on radio, a diverse selection of 24-hour news sources previously available only in the home. And XM's next-generation sound-quality technology provides superior sound remarkably close to compact disc. XM radio also complements the premium sound system that debuted on the Seville in 2002, and is available wîth the vehicle's navigation system. Cadillac was the first automaker to offer XM as factory installed.


Seville also offers two new exterior colors in 2003 and new Michelin tires appear on the SLS and STS, plus chrome wheels are now standard on STS.

Technological features
In 2000, Cadillac made significant enhancements to the STS, including its highly acclaimed Northstar system and its sophisticated chassis control system. It also features world-class technology in stability control, Continuously Variable Road-Sensing Suspension, Performance Algorithm Shifting and much more.

The Cadillac Seville is designed to appeal to confident, savvy, discriminating buyers. They have a strong appreciation for leading-edge technology and control, and look for an invigorating driving experience in a sophisticated package.

Seville history
Cadillac first used the Seville nameplate on coupe editions of the Eldorado series in 1956. The name surfaced again in the 1976 model year, when Cadillac introduced it as its first import fighter. Cadillac redesigned the current Seville in 1998, a symbol of Cadillac's determination to assert its presence in the global luxury market. Competing in the prestige luxury sedan §egmènt in more than 40 countries across the globe, Seville is the first Cadillac built in both left- and right-hand drive since 1941.
Source - Cadillac
Cadillac first used the name SeVille in 1956. It was a hardtop version of the Cadillac Eldorado Convertible. The Eldorado was Cadillac's top-of-the-line offering and was the pinnacle of luxury for the GM nameplate. Produced in limited numbers, the Eldorado would set the buyer back $7750. Only 532 examples were sold in the first year. The following year Cadillac reduced the price of the Eldorado by more than $2000 making it more reasonable and affordable for more buyers. A hardtop version was introduced in 1956. The convertible was dubbed the Eldorado Biarritz and the hardtop was the Eldorado SeVille.

Under the hood a four-barrel engine could be found and offered 305 horsepower. This was an increase in power by 20 over the other Cadillac's.

As the years inched toward the start of the 1960's, the designs of the Eldorado became very body and unique. Tailfins, known as shark fins, could be found at the rear of the vehicle. The engines were improved and the vehicle was given minor facelifts to coincide with the outrageous fins. Chrysler may have introduced the tailfins in 1957 but it was Cadillac that out-did every other vehicle on the road. In 1959 every vehicle produced by Cadillac had the fins with built-in taillights. When the lights were lit, the vehicles resembled rockets or space ships. The Eldorado's continued this extravagance with lots of chrome.

The name 'SeVille' lasted until 1960. It would not reappear on a Cadillac until 1975. The 1950's and 1960's was a great time for the American Automobile. World War II had ended and the world was longing for sporty automobiles. The muscle car era may have lasted a short time but many new designs and engineering marvels were introduced. These increases in power and reduction of weights brought about a greater level of social responsibility. Accidents were on the rise as these vehicles which were extremely dangerous roamed the world a quarter mile at a time. The government was forced to intervene and did so by increasing regulations and safety requirements. Marque's shifted their focus from mid-sized, lightweight vehicles with massive horsepower to large and luxurious vehicles. The engines paled in comparison to what they used to be. The oil embargo sent manufacturers struggling to keep up with the ever-changing marketplace. The high cost of fuel had consumers searching for fuel efficient vehicles. Many consumers shifted to the import market who has long been builders of small and practical vehicles with potent engines that are been performance minded and fuel friendly.

Cadillac continued to evolve. During the mid-1950's their greatest import competition was probably Mercedes-Benz. In response to the vehicles Mercedes was offering, Cadillac re-introduced the SeVille in 1975. The angular body sat on a wide-tracked 'K-body' platform which had the underpinnings of the Chevrolet Nova and based on GM's X-body. In comparison to the DeVille, it was nearly 800 pounds lighter. On the interior, it was given many of the standard Cadillac amenities. Its small body was attractive and easy to drive.
In reality, they were re-bodied Chevrolet Nova's with Cadillac amenities.

Under the hood was an Oldsmobile 350 cubic-inch V8 with electronic fuel injection which was an industry first. It may have been the smallest Cadillac on the market its price tag was more expensive than anything else than offered by Cadillac. The base price was $12,479!

The rear-wheel drive vehicle had an independent rear suspension which provided a comfortable ride for its occupants. One of its shortcomings was the rear drum brakes which was heavily criticized by many as being inadequate for the heavy vehicle and large engine. In response, Cadillac applied disc brakes in 1977.

In 1979 Cadillac offered a diesel powered eight-cylinder engine. They were quickly discontinued after proving very troublesome and unreliable.

In 1980 a new SeVille was introduced. Its rear trunk area was the most unique and drew on the design of the pre-war Daimlers. It was at a slant, similar to the slope of the rear window. The changes continued to the mechanical components. Under the hood the eight-cylinder engine was replaced with a six-cylinder engine that came in a variety of flavors, producing horsepower that ranged from 105 through 145. The body now sat on a 114 inch K-body platform.

Production of this four-door series, known as the 'slantbacks', lasted from 1980 through 1985.

In 1986 the SeVille continued to change and become smaller. A variety of eight-cylinder engines could now be found under the hood, transversely mounted and driving the front wheels. The design continued to become more aerodynamic and the edges rounder. Many consumers disliked this new design and as a result, sales slowed.

Production lasted from 1986 through 1991. In 1992 Cadillac introduced the next generation of SeVille's which borrowed the designs of many European automobiles. It was well received an in 1992 earned the prestigious Car of the Year by Motor Trend. It was listed in the Ten Best list of Car and Driver.

One year after the introduction of the fourth-generation SeVille, Cadillac offered the impressive Northstar System which included a quad-cam 32-valve aluminum V8. Sitting on a 111 inch wheelbase, the body was held in place by a new unequal-length control arm rear suspension.

The STS package was introduced in the early 1990's with the name representing SeVille Touring Suspension, Seville Touring Sedan, Sport Touring Sedan, or Sport Touring Suspension. The SeVille Luxury Sedan (SLS) in 1994 offered consumers a 4.9 liter HT-4900 V8 engine which was later upgraded to a 270 horsepower LD8 Northstar engine. The STS package also had started with the 4.9 liter HT-4900 unit but later upgraded to the 295 horsepower L39 Northstar engine in 1993.

This generation of the Seville will be remembered for its poor build quality and mechanical problems. Despite this, it had taken large strides in the right direction as far as design and mechanical modernization. There were many improvements offered that brought it back in front of its competition.

The next generation of the Seville arrived in 1998 and would continue in production until 2004. It still was built on the K-body configuration and sat on a 112.2 inch wheelbase and had a length of 201 inches. Its curb weight was nearly 4000 pounds and it was available with two flavors of the V8 engine. The STS was offered with the 4.6 liter L37 Northstar engine which produced an impressive 300 horsepower and 295 foot-pounds of torque. The SLS version came equipped with the LD8 Northstart 4.6 Liter V8 which produced 275 horsepower and 300 foot-pounds of torque.

In 2004 the Seville was discontinued and replaced with the rear-wheel drive STS. Production of the front wheel drive Seville STS ended on May 16, 2003. The SLS endured a few months longer, lasting until December 5, 2003.
By Daniel Vaughan | Sep 2006
For more information and related vehicles, click
here
2015 CORVETTE Z06 PRICED AT $78,995
• American supercar delivers unprecedented performance, technology
DETROIT – The 2015 Chevrolet Corvette Z06 – the most powerful and technologically advanced model in the iconic car's 62-year history – will be offered at a suggested retail price of $78,995 while the convertible model will start at $83,995, Chevrolet announced today. 'The 2015 Corvette Z06's performance and technical capabilities place it in the elite fraternity of supercars,' said Harlan Charles, Corvette pro...[Read more...]
SUBARU WHAT'S NEW FOR 2014
Forester ◾All-new, fourth generation of the crossover SUV that helped pioneer the segment. New design combines evolutionary changes with bolder details. ◾Significantly improved performance, economy, comfort and space. ◾Expanded passenger and cargo room, yet with virtually the same external footprint as before. Higher seating hip points, greater hip and shoulder room, lower center tunnel and shorter front console greatly enhance comfort for center rear passenger. ◾38.0 inches rear legr...[Read more...]
LINCOLN ANNOUNCES PRICING FOR ALL-NEW SMALL PREMIUM MKC
◾Suggested retail pricing for 2015 Lincoln MKC starts at $33,995, including destination and delivery ◾Three trim levels available when Lincoln MKC goes on sale next year ◾Lincoln MKC introduces Lincoln Experiences with Approach Detection and an embedded modem that enables the MyLincoln Mobile App. Available features include a 275-horsepower twin-turbo EcoBoost® engine, park out assist, Deepsoft Bridge of Weir leather, Vista Roof®, 19-inch wheels, voice-activated navigation, hands-free liftga...[Read more...]
VOLKSWAGEN E-GOLF TO MAKE NORTH AMERICAN DEBUT AT THE LOS ANGELES AUTO SHOW
The first fully electric Volkswagen for the U.S. market promises everyday usability and versatility with zero tailpipe emissions and low ownership costs ◾ Drivetrain consists of 24.2 kWh lithium-ion battery and 115 horsepower electric motor: 7.2 kW onboard charger is standard ◾ Three driver selectable regenerative braking modes ◾ Standard Fast Charging capability allows 80 percent battery charge within 30 minutes ◾ Roadside Assistance Plan takes the anxiety out of 'range anxiety' ◾ First Vo...[Read more...]
SUBARU ANNOUNCES PRICING ON 2014 XV CROSSTREK HYBRID
◾First Subaru Hybrid - based on popular gas model XV Crosstrek, hybrid offers same Capability and Utility ◾High-efficiency, Go-Anywhere Crossover with standard Symmetrical All-Wheel Drive ◾Well-equipped and priced from $25,995 Cherry Hill, N.J. - Subaru of America, Inc. has announced pricing on the carmaker's first-ever production hybrid vehicle, the XV Crosstrek Hybrid, arriving in dealerships in late 2013. The Hybrid is based on the successful XV Crosstrek crossover model and retains its...[Read more...]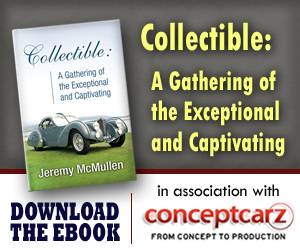 Cadillac
Monthly Sales Figures
Volume
December 2014
16,150
November 2014
13,148
October 2014
13,615
September 2014
13,829
August 2014
16,650
July 2014
15,241
June 2014
13,941
May 2014
14,688
April 2014
13,900
March 2014
14,765
February 2014
13,437
January 2014
11,386
(More Details)
© 1998-2014. All rights reserved. The material may not be published, broadcast, rewritten, or redistributed.