Image credits: © Dodge.
2003 Dodge Magnum SRT 8 news, pictures, specifications, and information

Tweet
THE NEW MÚSCLE

It's been more than 30 years since Dodge ruled the streets wîth HEMI® power and rear-wheel-drive performance. Dodge has unleashed that power in an all-new proportion wîth the introduction of its 2003 Dodge Magnum SRT-8 concept vehicle.

"Dodge Magnum is the new shape of American muscle," said Dieter Zetsche, President and CEO of the Chrysler Group. "With its innovative packaging, performance and utility, there's nothing else like it. While Chrysler Pacifica is the premium sports tourer, Dodge Magnum is the performance sports tourer that packs a powerful punch and the functionality of an all-wheel drive sport utility. Armed wîth a HEMI inside and rear-wheel-drive, Dodge Magnum delivers power in a package that offers unmatched flexibility and versatility."

While the Dodge Magnum SRT-8 is a concept vehicle, it provides a strong hint at the first version of Chrysler Group's much-anticipated next-generation of rear-wheel drive "LX" vehicles. A production version similar to the Dodge Magnum SRT-8 concept vehicle will go on sale in 2004 under the Magnum name.

SÚPERCHARGED HEMI - a new era

The legendary HEMI engine that powered Dodge's muscle cars of the 1960s has been re-engineered and reborn. The Dodge Magnum SRT-8 concept vehicle features a supercharged version of the 5.7-liter HEMI. While the normally-aspirated 5.7-liter HEMI now used in the Dodge Ram churns out 345 horsepower and 375 lb.-ft. of torque, the addition of the Whipple supercharger pumps up the 5.7-liter HEMI to an estimated 430 horsepower and 480 lb.-ft. of torque. This provides heart-stopping acceleration, wîth the unique combination of maximum power at low rpms for driveability and ultra-high efficiency for top-end horsepower. Just squeeze the throttle and the engine will respond immediately, from idle to redline.

REAR-WHEEL-DRIVE PERFORMANCE

Dodge brings back rear-wheel-drive to transfer all this power to the pavement through an all-new independent five-bar rear-drive layout. The Magnum powertrain and suspension system work together for a precise balance of performance and handling, making optimum use of all four tire contact patches. For ultimate power distribution, an all-wheel drive version of the production Dodge Magnum also will be available.

Technologies such as electronic stability control, traction control and anti-lock brake systems also have reached new levels of advancement to control rear-drive cars to the point where such systems are transparent to the driver. Tire technology utilizing silica sand further enhances traction in all weather conditions.

CONTAGIOÚS TECHNOLOGY

Although Chrysler Group had already decided before the merger that the next generation of premium vehicles would be rear-wheel-drive; the 1998 merger wîth Daimler Benz has afforded Chrysler Group a great portfolio of technology and components. For example, Mercedes is the leader in stability control systems, and spreading that technology across a higher volume will result in reduced per unit costs and high quality at the same time. The production version of the Dodge Magnum SRT-8 will use adapted Mercedes components, including the five-speed automatic transmission, §teering and front suspension system, seat structures and electronic architecture. Additionally, Dodge Magnum will use five-link rear suspension architecture based on adapted Mercedes-Benz technology.

COMING SOON

"In terms of performance, design and function, the Dodge Magnum SRT-8 concept will leave its mark as one of the coolest vehicles on the road," said Zetsche. "It is aimed squarely at the next wave of automotive enthusiasts lòòking for passionate performance, an all-new proportion and a vehicle you can use for just about anything."

Additional features include:

- Electronically-controlled five-speed automatic
- transmission wîth AutoStick®
- Dual exhaust
- Navigation system
- Racing-style milled aluminum pedals wîth Dodge
- Viper hole pattern
- "Extreme access" liftgate
- Cargo volume of 27.0 cu.ft.
- Traction control
- Electronic stability control
- Navigation radio wîth integrated six-disc CD changer

Source - Dodge Media
Its been more than 30 years since Dodge ruled the streets wîth HEMI® power and rear-wheel-drive performance. Dodge has unleashed that power in an all-new proportion wîth the introduction of its 2003 Dodge Magnum SRT-8 concept vehicle.
Source -
2016 HYUNDAI SONATA PLUG-IN HYBRID EXPECTED TO DELIVER CLASS-LEADING 22 MILE ALL-ELECTRIC RANGE
• Exclusive Blue Link Smartphone App Controls Charging Schedule Remotely
DETROIT, Jan. 12, 2015 – Hyundai launched its first plug-in hybrid vehicle today at the North American International Auto Show in Detroit. The 2016 Hyundai Sonata Plug-in Hybrid Electric Vehicle (PHEV) is expected to travel up to 22 miles on electric power and can recharge in as little as two and a half hours with a Level 2 charger. Sonata Plug-in Hybrid will be built at the Asan, South Korea plant and will...[Read more...]
JAGUAR TO OFFER 2015 XK FINAL FIFTY LIMITED EDITION TO U.S. CUSTOMERS
◾2015 model year will be the final production run for the Jaguar XK ◾The 'XK Final Fifty' limited edition will be the last XKR models produced exclusively for the US market ◾This limited edition will be based on the 510hp XKR model ◾'XK Final Fifty' limited edition will consist of 25 XKR coupes and 25 XKR convertibles Inspired by the final 50 special-edition run of the E-Type in 1974 ◾All painted Ultimate Black with special trim ◾All fifty will be equipped with Performance Pack and Dynamic...[Read more...]
VOLKSWAGEN CELEBRATES 40 YEARS OF THE GOLF AT THE NEW YORK AUTO SHOW
The most successful European car of all time turns 40 ◾More than 30 million Golf models have been sold worldwide ◾Car went on sale in Europe in May 1974, was sold in the U.S. from December that year as the Rabbit ◾Seventh-generation Golf GTI goes on sale in June in the U.S., with Golf TDI® and TSI® models arriving at dealerships in August Herndon, VA — The most successful European car of all time turns 40 this year. More than 30 million Golf models have been sold since the car went...[Read more...]
LAND ROVER ANNOUNCES 2014 U.S. MODEL LINEUP
(MAHWAH, N.J.) - September 12, 2013 - The 2014 model year continues the most dynamic product development and introduction period in the brand's history. An all-new Range Rover Sport is introduced, based on the all-new aluminum-intensive Range Rover that debuted for 2013. The Range Rover itself sees a significant increase in fuel efficiency for 2014 with the introduction of a new supercharged 3-liter V6 engine, for up to EPA-estimated 23 mpg in highway driving1, replacing the naturally asp...[Read more...]
BMW ANNOUNCES PRICING FOR ALL-NEW X5 SPORTS ACTIVITY VEHICLE
Woodcliff Lake, NJ – June 24th, 2013 … It isn't often that an automobile manufacturer gets to launch an entirely new vehicle segment, but that's exactly what BMW did in 1999 when it introduced the world's first Sports Activity Vehicle – the BMW X5. Two generations and some 1.3 million vehicles later, the BMW X5 is set to enter its third generation. As its predecessors have done before, the all-new 3rd generation X5 will again set new standards for luxury, versatility and – because it is a BMW f...[Read more...]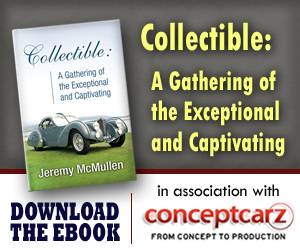 Dodge
Monthly Sales Figures
Volume
December 2014
46,578
November 2014
42,108
October 2014
41,512
September 2014
44,020
August 2014
49,895
July 2014
43,118
June 2014
50,314
May 2014
57,923
April 2014
53,463
March 2014
60,575
February 2014
49,744
January 2014
34,905
(More Details)
© 1998-2014. All rights reserved. The material may not be published, broadcast, rewritten, or redistributed.