1970 Plymouth GTX news, pictures, specifications, and information

Tweet
Plymouth produced 7,748 examples of the Satellite GTX hardtop coupe in 1970. This sporty vehicle had a heavy-duty TorqueFlite transmission, deluxe vinyl interior with foam-cushioned buck seats, exhaust trumpets and a big-block 440 cubic-inch 'Super Commando' V8 engine. This engine, which it shared with the Superbird and the Fury GT, delivered 375 horsepower.

The GTX was one of sixteen different Plymouth intermediate vehicles which included the Belvedere, Road Runner, Satellite, and the Sport Satellite. All of these models, for 1970, featured updated grilles, hoods and fenders. They also were given a full-width rear panel with housed arrow-shaped taillamps. The front grille had dual headlamps at each corner.
By Daniel Vaughan | Feb 2012
In 1967 Plymouth introduced the GTX as an optional package on the Belvedere model line. The GTX was a two-door vehicle that could be purchased in either convertible or hardtop configuration. It had all the performance options pre-installed and packaged in a stylish vehicle design. The excellent handling was courteous of the leaf springs, modified shocks, ball joins, and torsion bars. Under the hood was a 440 cubic-inch eight-cylinder engine, dubbed the Super Cammando 440, producing an astonishing 375 horsepower. A 426 cubic-inch Hemi engine was optional, and boosted horsepower to 425. It cost just a little over $540 for the Hemi engine and only 720 buyers purchased this option. The three-speed automatic transmission was standard but a four-speed manual could be purchased to replace the automatic gearbox.

Plymouth offered a Super Stock R023 version that included the Hemi engine and intended for the drag strip racing circuit. To reduce weight, all non-essential items were removed including the heater, radio, and carpet. Only 55 examples were produced. The 440 was a tunable engine, still able to be driven on the street, and was not plagued with the same tire-spin that the Hemi endured.

In 1968 the GTX was modified both aesthetically and mechanically. The taillights and grill were revised and a new hood design was used in place of the former design. In the front were disc brakes. The suspension was modified, the tires became wider, and it now featured a limited slip differential. It shared many of the same mechanics as the Plymouth Road Runner, an economical, performance machine. The TorqueFlite automatic gearbox was standard but could be replaced with a four-speed manual at no-cost. Only 450 GTX's were ordered with the Hemi option, costing the $564 over the base $3355 price.

For 1969, the GTX was modified only slightly with most of the changes to the grill and taillights. The big news was the Hurst shifter, Air Grabber option, and various rear axles. There were now three engine options. The 440 cubic-inch engines single four-barrel carburetor was replaced with a three two-barrel carburetor resulting in 390 horsepower. It was dubbed the 440+6 and cost just $120 over the base 440 cubic-inch engine that produced 375 horsepower. Only 209 buyers shelled out the $700 for the Hemi engine. This was the final year the convertible option was offered.

In 1970 the GTX was restyled and given a hood scoop that did nothing but add to the aggressive look of the car. A bulge in the hood completed the look of the vehicle. The 440 cubic-inch 8-cylinder engine was standard. The 440+6 and 426 Hemi were optional. The 440+6 was a popular option with 768 buyers opting for the performance increase. Only 72 buyers purchased the Hemi. Sales were slow for the GTX in 1970 with only 7,748 examples being produced. The Road Runner was partially responsible. It was a lost cost alternative that was faster than the GTX. Plymouth decided to produce the GTX in 1971 but it was the final year. The styling was updated, its lines were curvy and it sat atop a shortened wheelbase. To improve the handling, the GTX received a wider track. The Air Grabber was optional. The 440 cubic-inch engine was standard, now producing five less horsepower than the private year. 30 examples of the Hemi was ordered. The 440+6, still available, produced 390 horsepower. With only 2,942 examples sold, Plymouth decided to make the GTX as an option on the Road Runner for 1972.
By Daniel Vaughan | Jun 2007
INCREASING VEHICLE SALES MEANS ADDITIONAL $266 MILLION INVESTMENT IN FCA US KOKOMO FACILITY
◾New investment will increase capacity of fuel-efficient transmission at Kokomo Transmission Plant (KTP) ◾Sixth investment in five years at KTP for transmission production ◾TorqueFlite eight-speed automatics are projected to power more than a million vehicles and help owners save 700 million gallons of gas ◾KTP achieves milestone in implementation of World Class Manufacturing ◾Company has invested nearly $1.8 billion in its Kokomo transmission operations and almost $5.6 billion in its U.S. f...[Read more...]
CHRYSLER GROUP LLC SCOOPS UP NINE AWARDS AT 24TH ANNUAL TEXAS TRUCK RODEO
◾Jeep® Grand Cherokee wins 'SUV of Texas' for the fifth consecutive year ◾Jeep Wrangler and Jeep Cherokee take consecutive year-over-year titles ◾Jeep brand SUVs victorious in every category entered ◾Ram wins Heavy Duty Truck of Texas for the second consecutive year ◾Ram Power Wagon scores Off-road Truck of Texas award ◾Chrysler Group's 3.0-liter V-6 EcoDiesel engine and Uconnect system score top honors October 13, 2014 , San Antonio - Jeep® and Ram Truck brands took top awards at...[Read more...]
SPIRIT OF THE LEGENDARY DODGE BROTHERS LIVES ON IN NEW AD CAMPAIGN INTRODUCING 2015 MODEL YEAR DODGE MUSCLE CARS
◾First television ad in series begins Saturday, Oct. 4, for the new 2015 Dodge Challenger ◾Fully integrated campaign highlights the Dodge Brothers' passion for making great cars and how that passion and spirit still drives Dodge brand today ◾Additional television, print and digital ads launch later this year for 2015 Dodge Charger and Dodge SRT Hellcats and Viper ◾View ads at www.youtube.com/dodge October 3, 2014 , Auburn Hills, Mich. - One-hundred years after John and Horace Dodge ...[Read more...]
CHRYSLER GROUP LLC REPORTS APRIL 2014 U.S. SALES INCREASED 14 PERCENT; BEST APRIL SALES SINCE 2007
◾49th-consecutive month of year-over-year sales gains ◾Jeep®, Dodge, Ram Truck and FIAT brands each post sales gains in April compared with same month a year ago ◾Jeep brand records its best sales month ever; April sales up 52 percent ◾Ram pickup truck sales up 17 percent; best ever April sales ◾Seven Chrysler Group vehicles set April sales records ◾New 2015 Dodge Charger and Challenger debut at the 2014 New York International Auto Show ◾Ward's names all-new 2015 Chrysler 200 and 2014 Jeep...[Read more...]
Chrysler Canada: Number-One Selling Automaker in Alberta Brings All-New, Segment-First 2014 Ram 1500 EcoDiesel - Alongside Eight Other Regional Premieres - to 2014 Edmonton Motor Show
•Best-ever fuel economy for a full-size pickup: 2014 Ram 1500, powered by all-new 3.0-litre EcoDiesel V6, registers 7.1 L/100 km (40 mpg) highway •Ram is the only ½-ton truck to offer a diesel engine •All-new EcoDiesel delivers unsurpassed torque among V6 pickups (420 lb.-ft.) •EcoDiesel and Pentastar V6-powered Ram – at 7.8 L/100 km (36 mpg) - rank 1-2 for fuel economy in 2014 •Ram 1500 is world's first and only pickup with 8-speed transmission, a major contributor to efficiency •One in ev...[Read more...]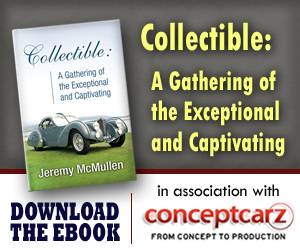 © 1998-2014. All rights reserved. The material may not be published, broadcast, rewritten, or redistributed.