1954 Buick Skylark news, pictures, specifications, and information

Tweet
The Buick Skylark was the work of Harley Earl and took its styling cues from Earl's XP-300 experimental LeSabre. The Buick Skyark continued Buick's desire to build mid- to upper level automobiles with great quality and design. Buick took almost all optional equipment and made them standard on the Skylark. The Skylark sat perched on the Roadmaster chassis and given a 322 cubic-inch Fireball V8 capable of producing 200 horsepower. The engine was mated to a three-speed Dynaflow automatic which sent the power to the rear wheels. Four-wheel hydraulic brakes provided the stopping power.

In 1954 Buick produced just 836 Skylark convertibles. The example shown finished in Arctic white with a Matador red leather interior was offered for sale at the RM Auction in Monterey, CA. It was expected to sell for $140,000-$160,000. The vehicle has Kelsey Hayes chrome wire spoke wheels and chrome accents throughout the exterior of the vehicle. At the conclusion of the auction the vehicle had been sold for $132,000.
By Daniel Vaughan | Dec 2006
This 1954 Buick Skylark Convertible was offered for sale at the 2007 RM Auctions held at Meadow Brook where there was no reserve and it was estimated to sell between $60,000 - $80,000. The car is powered by a Fireball V8 engine that displaces 322 cubic-inches and is capable of producing 200 horsepower. There is a three-speed Dynaflow automatic transmission and four-wheel power-assisted drum brakes. The odometer reads just over 97,000 miles and the exterior is finished in Green Metallic Skylark. It has been treated to a cosmetic restoration and well-maintained since that time. This car features the wheel-well cut-outs which are trimmed in white and accent the original wire wheels.

The Skylark for 1954 was the top-of-the-line Buick and outfitted with leather seating, and a host of features offered as standard. Standard were power steering, brakes, windows, seats, and a radio antenna.

At auction, the estimated value proved to be too low for this vehicle, as bidding quickly escalated far above those estimates. A new owner was found after offering a high bid of just under $100,000. The car was sold for $99,000.
By Daniel Vaughan | Aug 2007
The Buick Skylark was built to celebrate the fiftieth anniversary of the Buick marque. Its chassis was based on the Roadmaster and was offered only as a convertible.

For 1954, the appearance was changed using the Buick Century as a design inspiration. Subtle cues were added throughout, including a tapered rear deck with eye-catching chrome fins. The front fenders did not have the traditional Buick ventiports and its long bonnet concealed a high compression V8 engine that displaced 322 cubic-inches and produced 220 horsepower. 40-spoke Kelsey-Hayes wire wheels decorated the whitewall tires and accented the sweepspear side chrome trim. The interior was luxurious with a painted dash, an abundance of chrome, and full leather upholstery. It was well equipped with a host of power options including power brakes, power top, power windows, four-way power seats, a power antenna, Selectronic radio, and power steering. Shifting was easy with the Dynaflow automatic gearbox which was courtesy of the Roadmaster.

This example has been treated to a restoration. Its speedometer reads just over 78,000 miles. It is painted in white with red wheel wells and has a new white vinyl convertible top.

There were only 1690 Buick Skylarks built in 1953 and only 836 delivered a year later. At a price of nearly $5,000 when new, these were very exclusive vehicles.

This Skylark was brought to the 2008 Automobiles of Amelia presented by RM Auctions where it was estimated to sell for $175,000 - $225,000. It was offered without reserve which worked well for the buyer who purchased this newly restored vehicle for the sum of $115,500 including buyer's premium.
By Daniel Vaughan | Apr 2008
In 1953, Buick introduced the special Model 76X Skylark Anniversary Convertible built on the Roadmaster chassis and given its own unique styling. There were no ventiport or 'portholes' used, and the 40 spoke Kelsey-Hayes wheels helped distinguish it from the rest of the Buick lineup. It had unique fenders with open wheelhouse with painted inner panels of either red or white. Production was low, with just 836 units produced.

This Skylark Convertible has been given a full body-off Concours restoration and is finished in factory correct Carlsbad Black with red leather interior. There is a Stayfast convertible top which is one of the few updates from new. The 322 cubic-inch overhead V8 engine is rated at 200 horsepower and there is a three-speed Dnaflow automatic transmission.

In 2009, this Lincoln Mark V Convertible was offered for sale at the Houston Classic Auction in Seabrook, Texas presented by Worldwide Auctioneers. The lot was estimated to sell for $160,000 - $180,000. As bidding came to a close, the car had been sold for the sum of $130,000, plus buyer's premium.
By Daniel Vaughan | May 2009
This 1954 Buick Skylark was given a partial restoration in the mid-1990s, prior to the acquisition by the current owner. There is a black vinyl top that is in very good condition, the interior is original, and there are white vinyl seats with contrasting blue waffle-pattern leather. The odometer shows just over 60,000 miles and is believed to be original. Power is from the Roadmaster's 322 cubic-inch overhead valve V8 and Buick's smooth Dynaflow automatic transmission. The car is equipped with all the standard Skylark equipment, including power steering, brakes, windows and seat, Selectronic radio with electric antenna, and the Kelsey Hayes wire wheels.

In 2009, it was offered for sale at the Vintage Motor Cars of Meadow Brook presented by RM Auctions. It was estimated to sell for $60,000-$80,000 and was offered without reserve. The lot was sold for the sum of $61,600 including buyer's premium.
By Daniel Vaughan | Sep 2009
The 1954 Buick Skylark was only available as a convertible and at $4,355 was the most expensive Buick that year.

A 1954 Century series body was used as the basis for the Skylark, but intense design changes made the two easily distinguishable. The Skylark featured a tapered deck with large chrome fins, specific front fenders without ventiports, and wide-open front wheelhouses that were echoed in the rear.

The wild, yet prestigious, convertible offered many standard features including leather upholstery, power steering, brakes, top, and windows, four-way power seats, heater-defroster and whitewall tires. Of the more than 53,000 Buicks produced during 1954, only 835 were Skylarks - and, according to the owner, this Skylark was once owned by the famed pianist and entertainer Liberache.
This Buick Skylark has had single family ownership from new. The original owner bequeathed the car to his grandson, who has retained the Skylark since 1965. It was restored during the mid-1970s, and has recently been professionally and comprehensively detailed. The work included re-chroming the front bumper, adding new carpet and selectively touching up the paint.

In 2010, the car was offered for sale at the Vintage Motor Cars of Hershey auction presented by RM Auctions. The car was estimated to sell for $50,000-$75,000. As bidding came to a close, the car had been sold for the sum of $71,500 including buyer's premium.
By Daniel Vaughan | Oct 2010
The last of the exclusive Skylarks and Buick's luxury and style leader for 1954, it is one of only 836 originally built. It has a 200 horsepower, 322 cubic-inch Fireball V8 engine, Twin-Turbine Dynaflow automatic transmission, independent front suspension with unequal length A-arms and coil springs, live rear axle with semi-elliptic leaf springs and four-wheel power-assisted hydraulic drum brakes sitting on a 122 inch wheelbase. It was, essentially, a factory-built custom car whose body was extensively reworked with a new wraparound windshield, dramatic front wheel-well cutouts finished in contrasting colors and rear quarter-panels cut down and re-formed with chrome taillight housing extensions. The new Skylark was, again, lavishly equipped boasting die-stamped leather upholstery and a short list of options, as most every available comfort and convenience feature was standard. With a base price of $4,483 the 1954 Skylark was still more expensive than both the base Cadillac drop-top and the Roadmaster convertible.
Buick produced 836 examples of the Convertible Skylark in 1954. It was produced in an era when America was more prosperous than at any other time in its history. American's celebrated the prosperity by flooding carmakers' showrooms and purchasing new cars and trucks that replaced the stodgy early post-war models carried over from the early 1940s. Detroit offered a wide array of glitzy showcars and concept vehicles that predicted future designs. General Motors took it to a new level with its famous Motorama, held each year at the Waldorf-Astoria Hotel in New York City, where a new Buick model, the Skylark, made its debut in 1953. The model was inspired by Buick's XP-300 show car. The Skylark was built as part of Buick's 50th anniversary celebration and helped establish the success of GM's contemporary 'flagship' marketing philosophy. It featured an innovative Dynaflow automatic transmission and power steering, which was the work of Chief Engineer Charlie Chayne and his staff, whose most importation creation was the new 322 cubic-inch overhead valve Fireball V8 engine that powered Buicks from 1953 to 1970 and was better known as the 'Nailhead.'

This example wears a recent frame-off restoration and is finished in Lido Green with a new White power soft top, a two-tone Green interior, wide whitewall tires and chromed Kelsey Hayes wire wheels. It is fully loaded with power steering, windows and antenna, AM radio and clock.
By Daniel Vaughan | Dec 2014
In 1953 Buick introduced the Skylark - a vehicle built to celebrate the company's 50th anniversary and intended to be produced as a limited edition off of the Roadmaster line. Designed by the famous Harley Earl, the car had style and performance. The vehicle appeared to be lower than the standard convertibles, this was due to the body design. Ventiports, also known as port holes, were absent from the vehicle. Under the hood was a 322 cubic-inch 8 cylinder engine capable of producing nearly 190 horsepower. Only available as a convertible, this 4300 pound vehicle had a top speed of just over 100 miles-per-hour and a zero-to-sixty time of around 12 seconds. The interior was elegant, with leather seats and many standard features. During the introductory year, 1690 examples were created making it a highly collectable vehicle even by today's standards.

Even fewer examples were produced in 1954, with just 836 examples. The engine was still the 322 cubic-inch eight-cylinder Nailhead except it was now producing 200 horsepower. A chrome tailfin could now be found at the rear of the vehicle, a unique design that was new at the time. The DynaFlow automatic transmission, air conditioning, and Kelse-Hayes 40-spoke rims were just some of the standard equipment. Of the 836 examples produced in 1954, it is believed that less than 50 exist today.

The Skylark was not produced in 1955. This limited production vehicle would not be produced again until 1961. When it did return, Buick had used its name on their intermediate sport-coupe model. Under the hood was a 215 cubic-inch 8-cylinder with a four-barrel carburetor resulting in 185 horsepower. A year later the compression ratio was increased and as a result, so did the horsepower. The Skylark had also gone design changes for 1962, one of them being a Skylark badge now adorning the front fender.

By 1963, the 215 cubic-inch engine had finally been tuned enough to produce 200 horsepower. The Skylark emblems could now be found on the vehicles pillars. The performance increase continued in 1964 with the addition of a four-barrel carburetor attached to the 300 cubic-inch 8-cylinder engine. The result was 250 horsepower.

In 1965 Buick debuted the Gran Sport package which, in the years that followed, would become its own series. The 300 cubic-inch two-barrel option produced just over 200 horsepower while the four-barrel version produced 250 horsepower.

The muscle car era was beginning to heat up. The cars were becoming smaller and the interior were being gutted to take advantage of weight-saving techniques. The engine cubic-capacities continued to climb and the horsepower-to-weight ratio was astonishing. This was true for the Skylark which saw its engine-size and horsepower climb throughout the years.

By 1968 the engine had been enlarged to 350 cubic inch. Depending on the configuration, the horsepower inched towards the 300 mark. The torque was equally as impressive with 375 foot-pounds for the high-performance engine. 1969 was similar and saw little changes in both its mechanics and its aesthetics.

The muscle car era saw its peak in the 1969 and 1970 years. After that the automobile manufacturers were forced to decrease their engine sizes in order to comply with strict government regulations and safety concerns. Insurance premiums were on the rise and it became economically infeasible for many to continue to own these high-performance machines. All this lead to the general public craving alternatives such as luxury and fuel-efficient vehicles.

1970 was a great year for the Skylark which saw its horsepower come closer to 300 horsepower. With the four-barrel 350 cubic-inch eight-cylinder engine, horsepower was rated at 285. In two barrel form the 350 cubic-inch engine produced an impressive 260 horsepower. For 1971 the horsepower began to decline as Buick began complying with the new government regulations. This trend continued in the years to come. By 1973, the production of the Buick Skylark had ceased. It began again in 1976 sitting atop a 111 wheelbase and offered in seven bodystyles including sport coupe, coupe, sedan, and hatchback. Standard was a 231 cubic-inch six-cylinder engine with a 3.8 bore and a 3.4 stroke and produced 11 horsepower. A 260 cubic-inch eight-cylinder was optional but still produced 110 horsepower. The 350 cubic-inch eight-cylinder brought the horsepower up to 165.

Production of the Skylark continued until 1997.
By Daniel Vaughan | Dec 2006
For more information and related vehicles, click
here
STATEMENT ON PASSING OF ROAD AMERICA BOARD MEMBER AND LEGENDARY RACER JIM JEFFORDS
ELKHART LAKE, Wis., March 25, 2014 - A statement from Road America President and General Manager, George Bruggenthies, about the death of long time Road America board member and racer, Jim Jeffords: 'Jim Jeffords was the definitive example of a gentlemen racer with a heart of gold. He loved racing for the thrill of competition, not for the money. Jim will be best remembered for how his passion for racing carried over into many successful years behind the wheel and many more beyond tha...[Read more...]
1937 Delage Takes Home Best Of Show At The 10Th Annual Keeneland Concours D'Elegance
Mustangs, classic cars, helicopters and motorcycles take center stage LEXINGTON, KY – July 22, 2013 – A very deserving 1937 Delage was named Best In Show at the annual Keeneland Concours d'Elegance on July 20. The Mari Hulman George award for Best of Show went to the 1937 Delage D8 120 SS Aerodynamic Coupe presented by The Patterson Collection of Louisville. The French car also was named top car in its class, Coach-built Classics. The Best of Show Award is presented by the In...[Read more...]
1953 FERRARI 375 MM SPIDER LEADS LATEST HIGHLIGHTS FOR RM'S MULTI-MILLION-DOLLAR MONTEREY SALE
• RM Auctions secures a championship-winning 1953 Ferrari 375 MM Spider competition car for its flagship Monterey, California, sale, August 16–17, after single ownership for 45 years • Also announced are a 1939 Mercedes-Benz 540K Special Roadster, a 1958 Lister-Jaguar 'Knobbly' Prototype, and a 1960 Aston Martin DB4GT • Sale held during the Pebble Beach Concours d'Elegance motoring week features no less than 25 automobiles estimated to fetch in excess of $1,000,000 each • Complete list of en...[Read more...]
Automotive Hall of Fame Inductees Named
Awards to be Presented in Conjunction with the Concours d'Elegance of America The Automotive Hall of Fame will present its annual induction and awards ceremony on Thursday, July 26, 2012 as one of the week-long Concours d'Elegance of America events. It will be held at The Inn at St. John's in Plymouth, Michigan. Both the Concours d'Elegance of America and the Automotive Hall of Fame celebrate the heritage and history of Detroit. The show highlights the evolution of the automobile's...[Read more...]
Auctions America 2012 Auburn Spring Auction Offers Full Range of Convertibles
Just in time for summer fun, Auctions America by RM will offer an array of open-air collector cars during its June 1-3 Auburn Spring auction,including a one-of-a-kind concept car that cost Ford Motor Co. more than a half-million dollars to produce. During the three-day event, more than 600 American muscle cars, Classics, foreign sports cars and hot rods will cross the block at the historic Auburn Auction Park, the company's national headquarters in Auburn, Indiana. 'It's that time of year wh...[Read more...]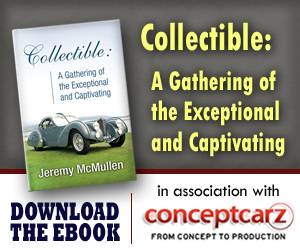 Buick
Monthly Sales Figures
Volume
December 2014
20,357
November 2014
19,143
October 2014
18,699
September 2014
17,466
August 2014
22,143
July 2014
17,683
June 2014
21,403
May 2014
19,957
April 2014
19,214
March 2014
20,428
February 2014
19,192
January 2014
13,278
(More Details)
© 1998-2014. All rights reserved. The material may not be published, broadcast, rewritten, or redistributed.