1955 Lincoln Capri news, pictures, specifications, and information

Tweet
The 1955 Lincoln was Car Life Magazine's 'Safest Car of the Year.' Lincoln cars have become very collectible, likely because Lincoln cars were solidly built wîth the best materials available.

Two distinct devices on the dashboard include the automatic headlight dimmer (which is a feature found on cars today), and the plastic lens 'Traffic Light Finder' used before traffic lights were put on poles. When the lights were mounted on wires directly overhead, you could not see them without laying your head on the dashboard. This car was purchased in 1988 wîth a rebuilt engine. The owner's neighbor Richard Feltman has also assisted wîth the restoration wîth extensive knowledge of Lincolns from this era.

Collection of Mike Miller
Source - SDAM
Lincoln produced 1,487 Capri Convertibles in 1955 and this example is powered by a 341 cid V8 engine offering 225 horsepower. It has a 'Turbo Drive' automatic transmission and four-wheel hydraulic drum brakes.

The upscale Capri was introduced in 1952 and it was meant to capitalize on the decline of Packard and to become a stronger challenge to Cadillac. By April of 1955, Lincoln enjoyed new status as a separate division with the formation of Lincoln-Mercury, and the success in the Carrera Panamericana during 1952, 1953, and 1954 brought many engineering improvements to the marque.

This car has had just two owners from new. It is in original condition with white painted steel wheels, full wheel covers and a recent set of reproduction B.F. Goodrich Silvertown tires. The interior features white and aqua blue leather upholster, and there is a clock and an optional AM radio and heater.

In 2010, this Capri was offered for sale at the Vintage Motor Cars of Meadow Brook event presented by RM Auctions. The car was estimated to sell for $65,000 - $85,000. As bidding came to a close, the car had been sold for the sum of $57,750 including buyer's premium.
By Daniel Vaughan | Aug 2010
The Lincoln Capri was powered by an eight-cylinder 430 cubic-inch engine which was matted to a three-speed automatic gearbox. The Life Magazine hailed the Capri as the safest vehicle produced in 1955.

The Lincoln Capri was entered in the grueling Mexican Road Races and was able to sweep the top five places in the International Standard Class. The following year, they captured the first four spots. In 1954, they claimed the first and second spots.
By Daniel Vaughan | Mar 2007
Replacing the Cosmopolitan as Lincoln's top of the line series, the Lincoln Capri debuted in 1952 with modern squared-off styling. Available in three body styles, the design was similar to the Mercury models at the time. A full-size model, the Capri rode on a 123.0-inch wheelbase, had an overall length of 214 inches, a width of 77.5 inches and a height of 62.6 inches. Designed to compete with the Packard Series 400 and the Cadillac Series 62, the Capri hit the automotive market with a bang, selling 14,342 models in its first year. The following year it nearly doubled sales with a total of 26,640 sales in 1953. The Capri quickly sold out its sibling, the Cosmopolitan each year until the end of that model. Today these Lincolns are highly regarded, especially for their excellent performance in the grueling Carrara-Panamericana (Mexican Road Race).

The Capri could hit 0-60 mph in 14.8 seconds, and achieve the quarter mile in 21.3 seconds according to the 1952 issue of Popular Mechanics in the fall. Fuel economy was recorded at 21mpg at 40 mph. The two-door hardtop Capri coupé weighed 4,305 pounds, the two-door convertible weighed 4,415 pounds and the four-door sedan tipped the scales at 4,275 pounds. Lincoln contracted Earle MacPherson, the father of today's strut-type suspension, to improve the control-arm front suspension. The Capri featured newly designed ball joint front suspensions, jumbo drum brakes and recirculating-ball power steering. The result was reduced steering effort, quelling brake drive and improved tracking of the front wheels. Lincoln's top-of-the-line Capri was priced between $3,331 and $4,031.

The Capri had the distinction of being one of the first vehicles ever to offer an optional automatic headlight dimmer. The output increased to 205 for 1953 thanks to a higher compression ratio, larger intake valves and a four-barrel carburetor. This increase allowed Lincoln to earn the title as the first manufacture to offer more than 200 hp in a volume-production sedan. Lincoln rolled out a new 225 hp 341 cu in (5.6 L) Lincoln Y-Block V8 engine in 1955. This new engine had greater displacement and at 8.5:1 it had a higher compression than before and a four-barrel carburetor joined to a standard 3-speed Turbo Drive automatic transmission. The Lincoln V8 pumped out more horsepower per cubic inch (0.64) than any of its competitors. Extensive sound deadening enhanced refinement and for the first time air conditioning was finally an optional blessed relief.

Sales for 1954 peaked at 29,552, then fell slightly to 23,673 models in 1955, amounting to 87% of Lincoln's total output for the year. During 1952 and 1953, Lincolns claimed the top four spots in the Stock Car category of the Pan American Road Race thanks to the 317 cu in (5.2 L) Lincoln Y-block V8s. winning driver Chuck Stevenson used the Ferrari team's road markings, to direct him through the curves and straightaways and achieved 91.2-mph average over 1938 miles in Mexico. Lincolns took first and second place in 1954 with four Capris. Some enthusiasts dubbed the Capri the 'Pullman of the highway', and other claimed that driving the vehicle was 'the nearest sensation to flying'.

The second generation of the Lincoln Capri rolled out in 1956 with an entire division-wide revamp. A new 285 hp 368 cu in (6.0 L) Lincoln Y-Block V8 engine and a brand new 12-volt electrical system was introduced this year. The electrical system was introduced to handle the array of new power accessories introduced. The Capri became Lincoln's entry-level model while the Premier moved up to the upper level model. The convertible was removed from the model range at this time. Sales took quite a hit in 1956 and the number swooped dramatically to 8,791 units, but thankfully returned in 1956 with total numbers of both Capri and Premier models rising to 50,322 units sold.

New this generation was the option of four-way power seats. Boosting output to 300 hp was a new camshaft and higher 10:1 compression. Despite the introduction of a 4-door landau hardtop, sales fell once again to 5,900 units. 1957 brought with it a face-lifted design that featured more dramatic fins. Total production for 1957 was 41,123 units with both Capri and Premier models.

In 1958 Lincoln introduced the third generation of the Lincoln Capri. Much like the Lincoln-Zephyr and the original Continental, these first Lincolns were constructed on a unibody platform. They were produced at the new Wixom, Michigan plant. For this year Lincoln's shared its body with the Continental, though they were still a separate make. The higher-model full-size Continentals featured differences in trim level and roof treatment along with a reverse-angle power rear 'Breezeway' window that retracted into the rear of the backseat. Unfortunately Lincoln was hit hard in 1958 through 1960, losing over $60 million, and was even further impacted with the economic recession in the U.S. and the 1958 full-size model selling poorly in all models.

Even larger than Cadillac's at the time, the '58 Lincoln Capri was one of the largest cars ever made. Even though this era was the time of excess styling, some considered the scalloped fenders and canted headlights to be somewhat flashy. The longest Lincolns ever produced without federally mandated 5 mph bumpers, the 1958 landau sedan measured 229 inches long and 80.1 inches wide. Everyone applauded the arrival of the all-new 375 hp 430 cu in MEL V8 engine. Setting a record that continues to this day, the front of the Capri measured 63.1 inches shoulder room, and 63.0 inches rear.

Well-received, sales of the landau sedan made up nearly half of 1958 sales at 3,014 models produced. Optional extras included the AM radio priced at $144, seat belts for $25 and heater and defroster for $110. Even though sales rose to 7,929 units for 1959, the Capri was put to rest for 1960.

Sources:
http://en.wikipedia.org/wiki/Lincoln_Capri
http://www.automobilemag.com/features/collectible_classic/1105_collectible_classic_1952_1955_lincoln_capri/viewall.html
http://auto.howstuffworks.com/1952-1954-lincoln-capri.htm
http://vintagemotorcarsusa.com/Details_new.php?id=230

By Jessica Donaldson
For more information and related vehicles, click
here
1954 Carrera Panamericana: Courage to Go On
Suddenly the Ferrari 340 Mexico would break loose on Hill. Careening down over the ledge, the car would be battered and bruised, coming to a rest finally with its occupants none the worse for wear. It would be a scary moment and the mangled bodywork would suggest it would be wise never to take part in the event ever again. Richie Ginther's own racing career had only just got underway when he was approached by a well known friend. Richie had met Phil Hill a couple of years before and would dev...[Read more...]
Goodwood Festival of Speed 2013: auction of Mercedes-Benz W 196 R one of highlights at world's 'largest motorised garden party'
• Mercedes-Benz Classic presents great moments in motor-racing history at Goodwood • Motorsport festival celebrating its 20th anniversary • Auction of only privately owned post-war Silver Arrow by Bonhams sure to cause a stir Stuttgart – This year's Goodwood Festival of Speed in West Sussex, England, includes the auction of a Mercedes-Benz Type W 196 R Grand Prix racing car on 12 July 2013. The auction will be one of the highlights of a weekend dedicated to motor sport. Mercedes-Benz...[Read more...]
RM Auctions Announces New Paris Sale To Take Place During Retromobile Week
• RM Auctions expands European presence with all-new sale in Paris during the Retromobile show week • Auction to be held within the beautiful surroundings of 'Les Invalides' in central Paris, 4-5 February, 2014 • Magnificent ex-works Gordini 24S already consigned in anticipation of another exceptional RM sale LONDON (20 June, 2013) – RM Auctions, the world's largest collector car auction house for investment-quality automobiles, is delighted to announce the addition of a new sale to...[Read more...]
GRAVEL, ALTITUDE, HEAT: VOLKSWAGEN POLO R WRC MAKES MEXICAN DEBUT
¡Viva México! The Volkswagen Polo R WRC is just a matter of days away from its much-anticipated competitive debut on gravel in the FIA World Rally Championship. The 315 hp four-wheel drive powerhouse from Wolfsburg will take on very specific conditions when it rolls down the starting ramp at the third round of the season, the Rally Mexico, from 7th to 10th March. Reaching altitudes of up to 2,700 metres above sea level, the special stages are the highest the teams will face all season – a true c...[Read more...]
RM Auctions Announces Consignment of Ex-Works Ferrari 340/375 MM For Its Concorso D'Eleganza Villa D'Este Auction
• Wonderful and historically significant Ferrari 340/375 MM to be offered at RM's exclusive evening sale on the banks of Lake Como, Italy, 25th May • Chassis 0320AM boasts unsurpassed provenance with Le Mans history and drivers, including world champions Hawthorn, Farina, and Ascari • Winner of the Pescara 12 Hours, piloted by Hawthorn and Maglioli • The car established a never broken, record setting pace in the Carrera Panamericana in the hands of Maglioli • Chassis 0320AM on preview at ...[Read more...]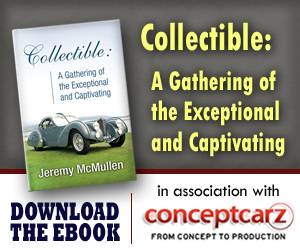 Similarly Priced Vehicles from 1955
Porsche 356 ($3,455-$4,580)
Chrysler New Yorker ($3,492-$4,210)
Mercedes-Benz 190 SL ($3,998-$3,998)
Cadillac Series 62 ($3,880-$6,290)
Jaguar XK-140 ($3,455-$4,100)
AC Ace ($3,800-$3,800)
Arnolt Bolide ($3,990-$3,990)

Average Auction Sale: $28,891
Lincoln
Monthly Sales Figures
Volume
December 2014
9,690
November 2014
8,113
October 2014
8,883
September 2014
7,257
August 2014
8,146
July 2014
7,863
June 2014
7,271
May 2014
8,845
April 2014
6,803
March 2014
8,969
February 2014
6,661
January 2014
5,973
(More Details)
© 1998-2014. All rights reserved. The material may not be published, broadcast, rewritten, or redistributed.