1964 Lincoln Continental news, pictures, specifications, and information

Tweet
After making only detail changes to the Continental through 1963, Lincoln generally left its good looks alone. These Continentals continued to emphasize quality furnishings and attention to construction details, and considering their size they were a pleasure to drive. The 1964 Lincoln Continental retained the basic styling theme from 1961 but contained revisions that materially improved the car. The new rear decklid combined wîth a deeper trunkwell increased luggage space by 15%. The wheelbase was extended by 3 inches, which provided a much-needed increase in rear-seat legroom and produced a smoother ride. The restyled roof produced increased headroom.

The 1964 Lincoln was offered in 18 new exterior colors and was powered by the same 430 cubic-inch, 320 horsepower V-8 engine as was used in 1963. A 450 cubic-inch, 340 horsepower option was added in 1964. The sedan weighed 5,055 pounds. During the 1964 model year, Lincoln sold 32,969 four-door sedans and 3,328 convertibles - these were the only two body styles offered. Lincoln had a good sales year in 1964, the best since 1957.
Source - SDAM
In 1961, the Continental was completely redesigned by Elwood Engel and for the first time, the names Lincoln and Continental would be paired on a car. The design was intended for the new 1961 Ford Thunderbird, but the concept was switched to the Lincoln line by Robert McNamara. Most unusual for the time, new Continental was two feet shorter than its predecessor. The new Continental's most recognized trademark, front opening rear doors 'suicide style,' was a purely practical decision. The new Continental was a unibody design, and there simply was not the structural strength to front-hang the heavy rear doors in the convertible model. Only four-door models were made, a sedan and a convertible. In 1964 the car was lengthened three inches, and received a host of cosmetic changes. What was more unusual though was the revival of the four-door convertible, a model last offered by Cadillac and Packard in 1941.
Ford stylists originally created the Town Brougham in 1961 to be presented to the White House for use as Jacqueline Kennedy's personal car. It was quickly turned down by the White House and sat dormant until Ford decided to make the three concept cars for 1964. It was built upon a 131-inch wheelbase, 8 inches longer than the production car (only 5 inches longer than 1964 models), and its overall length is 221.3 inches. An open chauffeur's compartment and a limousine-type division window gave the car a retro flavor of the custom-built town cars of the Classic era (1920s to early 1940s). The Brougham idea originated wîth a formal, two-passenger, razor-edged paneled single-horse carriage that was first ordered by Henry Peter, England's first Baron of Brougham and Vaux and prominent Liver-pool based lawyer and Whig politician.

The body of the Lincoln Town Brougham was similar to 1964 production models, wîth the addition of small turning lights in the front fenders and courtesy lights on the post between the front and rear compartments. It was updated, again, wîth the flatter front end wîth wraparound sidelights found on 1965 models, along wîth the updated rear end. Outside mirrors were added at a later date. Interior features included liberal application of walnut moldings, upholstery embroidered wîth the Continental emblem, and custom fixtures such as built-in magazine racks, rear seat radio and intercom. Because it's a show car, there are no side windows, no glove box, no waster reservoir and the radio in the rear doesn't work. It's only been cosmetically restored on the outside wîth new paint, new chrome and some engine detailing information.
Source - Blackhawk Collection
This 1964 Lincoln is a completely original car with an astonishing, 1,019 original miles on the odometer.

This Continental has always resided in Ohio. Bought new in October, 1963 from a Lincoln-Mercury dealership in Middletown, Ohio by Mr. and Mrs. Charles McGill, the car was driven just a few miles before Mr. McGill passed away. It remained in storage in a basement garage until 1984, when it was sold to a car dealer who displayed the car in his dealership showrooms in Springfield and Wilmington, Ohio before placing it in storage in 1998.

In 2005, the third and current owner stumbled across this all-original beauty. After purchasing the car, the current owner carefully cleaned away the dust that had collected over the previous 41 years to discover pristine paint and 'Lipstick Red' leather interior. A few parts underwent minor maintenance, such as the gas tank which was full of varnish after sitting with fuel in the tank for so many years.
This Lincoln Continental was built in 1965 at the special request of the Vatican to Ford Motor Company to convey Pope Paul VI through New York to address the United Nations on World Peace. The work was done quickly, and completed in a mere two weeks from receipt of the request to delivery of the finished parade car to New York on October 5th of 1965. It was based on Lehmann-Peterson's initial prototype which the only available car that could be modified in time. It has a wheelbase that was stretched to 160-inchs with an overall length of nearly21 feet. There are exterior step plates and handrails for security. Inside, there is additional seating for aides and prelates, a raised seat for the Pontiff, supplemental interior lighting, public address system, and auxiliary power from a bank of seven batteries. These were just a few of the many detail changes.

The most visible attribute is the removable roof section, transparent rear landaulet roof and roof-mounted auxiliary windshield to protect the Pope and his entourage.

The Pope used the car while on his visit to New York which included his address to the UN at Turtle Bay, his Mass at Yankee Stadium and his long trip across the Bronx and Queens to the World's Fair in Flushing Meadow.

After serving the duties for the Pope's visit, the car was loaned to the city of Chicago - after removal of the bubble top, Papahl chair and associated internal fittings - where it served as a parade car and courtesy vehicle for visiting dignitaries. In 1968, the car was used again for another Papal visit, this time to Bogota, Columbia for the 39th Eucharistic Congress. With just 12 days from receipt of the request until its shipping date, Ford and Lehmann-Peterson again marshaled their resources.

The car was thoroughly prepared for the Papal's visit to Colombia and the altitude change which was 8,600 feet above sea level. Changes were made to the engine and there was a comprehensive kit of tools and spare parts assembled for the journey. The Papal's chair and fittings had been damaged in a roof collapse while stored at Lehmann-Peterson and had to be quickly re-done. The work was done, the commitment was kept, and once again the Continental performed its monumental task flawlessly.

The Apollo 8 mission, the first manned space flight to orbit the moon, splashed down in the Pacific on December 27th of 1968. The astronauts later were paraded through the streets of Chicago in this Lehmann-Peterson Lincoln Continental, as would the Apollo 11, 13 and 15 astronauts.

After its parade duties were served, the car was sold to a Fort Dodge, Iowa ophthalmologist, Dr. Swanson, then to an Arizona collection before entering a long 16 year ownership in a French collection of state limousines. In 2006, it became part of the O'Quinn collection.

In 2011, this vehicle was offered for sale at the Quail Lodge auction presented by Bonhams. It was sold for the sum of $243,500 inclusive of buyer's premium.
By Daniel Vaughan | Nov 2011
For 1964, competition was fierce for the attention of the American prestige automobile buyer. Cars were a sign of success, and the infiltration of competition from other countries demanded that the Continental model must stand apart from not only its Ford and Mercury cousins, but all competition, regardless of cost.

With the now-familiar slab-sided design introduced in 1961, to the exclusive suicide 4-door sedans and convertibles, there was no mistaking the Lincoln Continental for any other make or model. These Kennedy-era Continentals were designed by Elwood Engel and featured new flat side glass, a raised deck -lid and I tr. a four-inch longer wheelbase. They weighed in at a massive 5,393 pounds.

This triple-black Continental convertible has a long list of standard and optional features including power windows, seats and locks and the ultra-rare bucket-seat interior. With a base price of $6,938, it was the most expensive standard passenger car offering for Ford Motor Company in 1964.

Proving to be a popular model even with the high sticker price, 32,969 Lincoln Continental Sedans were produced, but just 3,328 convertibles left the assembly line in Wixom, MI.

This beautiful example was the subject of an extensive two-year restoration toll highest quality standards by a marquee specific restoration facility in Illinois. Work was completed in 2009.
The name 'Continental' was inspired by the 1940's Lincoln Continental powered by a large 12-cylinder engine. Bentley had used the name Continental on their model line, adding to the ambiance and prestige. In 1956 the Ford Motor Company formed the Continental Division for the production of the Mark II. Its general manager was William Clay 'Bill' Ford, son of Edsel Ford and grandson of Henry Ford. Many people associated the Continental as a Lincoln because it featured the trademark Lincoln spare-tire hump in the trunk lid and it was sold and serviced at Lincoln dealerships. Many of the mechanical components were courtesy of Lincoln such as the drivetrain. The Continental Division lasted until 1957 when it was merged with Lincoln and the Continental Mark II was added as Lincoln's flagship model. The name 'Continental' would stay with the Mark line until the introduction of the Mark VII in 1984.

There never was a model designated as a Lincoln or Continental Mark I.

The Continental Mark II had an understated beauty; it was elegant without the need to be flamboyant. Unlike the flashy American style of the time, it was very tasteful in its design. It did not use chrome, two-tone paint, or sharp styling cues to accentuate its beauty. At the front was an egg-crate style grille and straight fenders. The hood was long and curvy, perfect for concealing the 6-liter engine. Mounted on the hood and in the back was the four-pointed star that later became Lincoln's emblem. The Lincoln 368 cubic-inch V8 was matted to a Lincoln three-speed automatic transmission. The back had the signature Lincoln spare-tire hidden in the trunk lid. Though sharing many similarities with the Thunderbird, these were completely different machines. The Continentals were mostly hand made; the paint was applied multiple times and then sanded, double-lacquered, and polished.

These rolling works of art were very costly. The $10,000 sticker price was equivalent to a Rolls-Royce. Top-of-the-line American luxury brands, such as Cadillac, were selling for around $5000. Even at these high prices, Ford still lost an estimated $1,000 per car. At the time Ford was a private company and was willing to incur these losses but when Ford became a public company, losses were not permitted. A stock Mark II was $10,000 in 1956. Derham and Hess & Eisenhardt both estimated a convertible conversion to cost $18,000 to custom build. That's why there were so few Mark II convertibles.

The Continental was sold to the rich and famous. Anyone who could afford the cost was welcome. Famous buyers included Elvis Presley, Frank Sinatra, Louie Prima, Dwight Eisenhower, Barry Goldwater, Spike Jones, Nelson Rockefeller, Henry J. Kaiser, Howard Johnson, the Shah of Iran, and many other celebrities owned them.

The Continental Mark II was debuted to the public at the Paris Motor Show in 1955. During the close of 1955, around 1300 Mark II's were sold. For the entire 1956 model year, another 1300 were sold. In 1957, around 450 were produced for a total of just over 3000. Around 1500 still exist in modern time. Only three convertibles were created.

Mark III
The Lincoln Continental Mark III was produced from 1969 through 1971. Actually, in 1958 the Continental Division of Ford tried to produce the Continental Mark III but sales and production never really materialized. The onset of the 1958 recession accelerated the demise of the Continental Division.

The 1969 Mark III was introduced in 1968 as a 1969 Model year. It was positioned to compete with Cadillac's Eldorado. The Mark III was, in many ways, a luxury version of the Ford Thunderbird. The Mark III and Thunderbird shared many mechanical components; their styling was similar and both were built at Ford's Wixom, Michigan plant. The engine was a Ford 429 enlarged to 460 cubic-inches.

In the back was the signature spare-tire bulge, though no spare-tire was housed in this enclosure. The design was rectangular and smooth. It was taller, larger, 300 pounds heavier, more powerful and luxurious than the Thunderbird. Power brakes, steering, windows, headlamps and front seats were all standard. Vinyl with cloth inserts was standard with leather being optional. The door trim panels and instrument panels were either rosewood or oak, depending on the interior color chosen.

The vinyl roof was popular, even though it was optional. Other options included a variety of radios, 8-track tape players, and air conditioning. Both front seats were power adjustable, but for an additional cost additional power adjustments could be installed. An automatic headlamp dimmer could be ordered, meaning that it would dim automatically for oncoming cars. Anti-lock brakes, cruise control, and a limited slip differential were available for an additional cost.

In its introductory year, nearly 31,000 examples were produced. Though the Eldorado had better slightly stronger sales, this was still a very respectable start for a long and successful series.

In 1970, 21,432 examples were sold. The following year, 27,091 were sold. Even though the best year was in 1968, sales had begun in 1968. Meaning that the sales sold in 1968 and 1969 were counted together.

In 1970 the vinyl roof became standard and the windshield wipers were made recessed. The interior trim was now real wood. A locking steering column was introduced. Radial tires were standard equipment.

1971 was the final production year for the Mark III. Tinted glass, SureTrak anti-lock brakes, and automatic climate-controlled air-conditioning became standard.

Mark IV

In 1972, the Lincoln Continental Mark IV was introduced and would stay in production until 1976. It was similar to its predecessor but grew in both length and width. It still shared a platform with the Thunderbird and in many respects, were similar.

There were few differences of the Mark III and the Mark IV. The Mark IV was slightly rounder, the wheel openings were a little different, and optional opera windows were installed. The grille was longer and a new bumper adorned the front of the vehicle. The popular vinyl roof was now standard. In 1973, a new federally mandated 5 mph bumper was installed.

Under the hood was a 460 cubic-inch Ford 385 Series V8 capable of producing just over 210 SAE horsepower. Power was sent to the wheels courtesy of a C6 3-speed automatic transmission.

Sales were strong for the Mark IV with the lowest production year being in 1975 with 47,145 units sold. 1973 was the strongest year for sales with 69,437. With total sales amounting to 278,559 for the five years of production, the average total sales per year was 55719.

1976 had strong sales partly because of the newly introduced Designer Series. These were special edition Mark IV that were given color, trim and interior choices by famous designers. The designers' signature was placed on the opera windows and a 22 karat gold plated plaque could be found on the instrument panel. The gold plaque could be engraved with the original owners' name.

There were four designer editions offered: Bill Blass Edition, Cartier Edition, Givenchy Edition, and Pucci Edition. The Bill Blass Edition was dark blue with cream accents; the Cartier Edition was dove grey; The Givenchy Edition was aqua blue; and the Pucci Edition was in red and silver.

Mark V
In 1977, In Lincoln Continental Mark V replaced the Mark IV, and would stay in production for only three years, ending in 1979.

In comparison to its predecessor, it was rounder, longer and wider and no longer built on a Ford Thunderbird platform. The engine was downgraded to a Ford 400 cubic-inch small-block engine. The Ford 385 460 cubic-inch was available, except in California, as optional equipment until 1978.

The Continental Mark V was a big and heavy car. It averaged 7 mpg under normal driving conditions and 3.5 mpg under full acceleration. Ford was close to violating the Corporate Average Fuel Economy law so in 1980, a smaller Continental was introduced.

Mark VI
The Lincoln Mark VI was introduced in 1980 and stayed in production until 1983. It was smaller version of its predecessor with minor design revisions. The headlight covers and steering wheel were new. Under the hood was a 5-liter eight-cylinder engine. With the reduced weight and a smaller engine, fuel economy improved.

Mark VII
The Lincoln Continental Mark VII, later just called the Mark VII, was introduced in 1984 and produced until 1991. The Mark VII sat atop the Ford Fox platform, had originally been used for the Ford Fairmont and Mercury Zephyr.

From 1984 through 1985, a special edition Versace Designer Edition could be ordered. A Bill Blass Designer Edition was produced from 1984 through 1992. The Luxury Sport Coupe was produced from 1984 through 1992 while the LSC SE was produced from 1990 through 1992.

The Mark VII continued the ambiance set-forth by its predecessors. Leather seating and all-power options were standard. This included a computer message center, digital instruments, keyless entry and more. The luxury sport coupe (LSC) version after 1986 was did not receive all these amenities.

The ride was smooth thanks in part to a full airbag suspension and electronic ride control system. Power was sent to the wheels courtesy of a four-speed automatic transmission. Under the hood was a 5-liter High Output SEFI or throttle body fuel injected V8 capable of producing nearly 230 horsepower. In 1998 the horsepower was further increased after the throttle body was enlarged and better flowing cylinder heads were adapted.

The Mark VII had electronic 4-channel antilock brakes and composite headlights; the first American vehicle to use these features.

Mark VIII
The Mark VIII was the next iteration in the long line of the Mark Series. It was produced from 1993 through 1998. The base 2-door coupe was powered by a 4.6 liter DOHC V8 producing 280 horsepower while the LSC models produced 290 horsepower. The LSC model versions, produced from 1995 to 1996 was the first American vehicle to be equipped with HID headlights. The 1997 through 1998 LSC models continued the HID headlights but with larger housings.

Slow sales resulted in the cancellation of this luxury car series. A Lincoln MK9 Concept was introduced in the early 2000's, but plans of production seem doubtful.
By Daniel Vaughan | Sep 2008
For more information and related vehicles, click
here
VOLKSWAGEN CELEBRATES 40 YEARS OF THE GOLF AT THE NEW YORK AUTO SHOW
The most successful European car of all time turns 40 ◾More than 30 million Golf models have been sold worldwide ◾Car went on sale in Europe in May 1974, was sold in the U.S. from December that year as the Rabbit ◾Seventh-generation Golf GTI goes on sale in June in the U.S., with Golf TDI® and TSI® models arriving at dealerships in August Herndon, VA — The most successful European car of all time turns 40 this year. More than 30 million Golf models have been sold since the car went...[Read more...]
VOLKSWAGEN ANNOUNCES PRICING OF 2015 GOLF GTI MODELS, STARTING AT $24,395
The latest Golf GTI adds more standard equipment and exciting new optional features ◾Seventh-generation Golf GTI is bigger, lighter, faster, and more fuel-efficient ◾Price rises just $195 over previous-generation GTI, despite more standard equipment and an increase of 10 horsepower and 51 pound-feet of torque from new EA888 TSI® engine ◾Golf GTI Performance Package provides a great value at just $1495, includes electronically-controlled torque-sensing limited-slip differential ◾Dynami...[Read more...]
SUBARU ANNOUNCES 2014 BRZ PRICING
• BRZ sales up 200 percent YTD over 2013 Cherry Hill, N.J. - Subaru of America, Inc. today announced pricing for the 2014 BRZ. Starting at $25,595, the BRZ lineup focuses on the fundamentals of great sports car design: low vehicle weight, an ultra-low center of gravity and precision steering. Sales of the Subaru BRZ remain strong and were up 41 percent in June and up 200 percent year-to-date, bolstering record-setting corporate sales for the first half of the year. With sales up 2...[Read more...]
MODEL YEAR 2014: MORE EFFICENT, DOWNSIZED ENGINES AND AN EXTENDED R-LINE RANGE HEAD THE CHANGES
New 1.8-liter turbocharged and direct-injection TSI® engine to feature in Jetta, Beetle, and Passat, replacing the 2.5-liter five cylinder. R-Line® range expands to five models. • Jetta SE and SEL models are fitted with new 170-horsepower 1.8-liter engine, offering a manufacturer predicted highway fuel economy improvement of 16 percent • All Jetta models now have independent rear suspension • VW Car-Net™ connected services introduced across a broad range of models • New 1.8-liter engine in...[Read more...]
VOLKSWAGEN BEETLE TURBO AND JETTA GLI RECEIVE POWER BOOST
- New EA888 Gen 3 engine, produced in Silao, Mexico, makes its U.S. debut - Engine offers 10 hp increase over previous Gen 2 powerplant - Beetle models have a manufacturer estimated fuel economy improvement of up to eight percent on the combined cycle - Beetle R-Line® coupe will be priced from $30,135 with the six-speed manual transmission Herndon, VA - The Volkswagen Beetle Turbo, Beetle Turbo Convertible, and the Jetta GLI receive a number of running changes to 2013 model year car...[Read more...]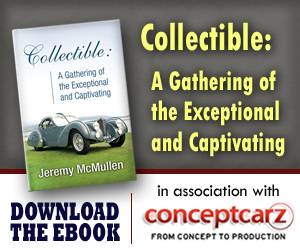 Lincoln
Monthly Sales Figures
Volume
December 2014
9,690
November 2014
8,113
October 2014
8,883
September 2014
7,257
August 2014
8,146
July 2014
7,863
June 2014
7,271
May 2014
8,845
April 2014
6,803
March 2014
8,969
February 2014
6,661
January 2014
5,973
(More Details)
© 1998-2014. All rights reserved. The material may not be published, broadcast, rewritten, or redistributed.