1967 Chevrolet Impala Series news, pictures, specifications, and information

Tweet
1958 was the origination of Chevrolet's 'big block' performance with the 'W' head 348 cubic-inch 'Turbo-Thrust' V-8, which began as a truck engine and later found its way into the all-new Impala for 1958. Over the years, the engine was further developed and grew to 409 cubic-inches and 425 horsepower. By 1962, Chevrolet's Biscaynes and Impala models dominated the emerging Super Stock classes at the drag strip and were strong performers in NASCAR competition. Though GM distanced itself from racing in 1963, Chevrolet engineers continued their work resulting in the 409's successor, the all-new Mark IV 396 cubic-inch big block V-8, which debuted in 1965.

For 1965, Chevrolets received all-new bodywork and again in 1967. The full-size Chevrolets were available with the enlarged 427 cubic-inch Mark IV V-8 beginning in 1967, followed by an ever-growing list of powertrain and suspension options.

This 1967 Chevrolet Impala SS427 Convertible is finished in triple black. It has been treated to a body-on restoration in 2006 and acquired by the current owner in 2007. It is equipped with the 385 horsepower Regular Production Option L36 427 cubic-inch V8, a Muncie four-speed manual transmission and features such as factory-installed air conditioning, gauge package, power brakes, and power steering tilt wheel.

In 2012, this car was offered for sale at the St. Johns Concours auction presented by RM Auctions. It was estimated to sell for $30,000-$50,000 and offered without reserve. As bidding came to a close, the car had been sold for the sum of $437,400 inclusive of buyer's premium.
By Daniel Vaughan | Oct 2012
The 1950's Impala was big, very big. It actually began its life as a top option level of the Bel Air. Due to sales being so well for this body style, Chevrolet decided to create the Impala as its own model. Its styling has been termed 'bat-winged' due to the rear-styling of the vehicle. A variety of engines were available ranging from an inline-6 cylinder up to a triple carburetor, 348 cubic-inches V8 capable of producing 315 horsepower. A fuel injected V8 became available in 1959.

From the front of the car, the design was fairly normal for the 1950's era. Extensive amounts of chrome littered the front end. Two headlights, located side-by-side, were placed on each sides of the vehicle. A front grill was used to help keep the engine cool. View the car from the side and it becomes immediately clear that this is a big vehicle. The length of the vehicle could be extended an additional 11 inches by adding the Continental spare tire cover to the rear of the car. Viewing the car from the rear, the car quickly ends up in a league of its own, with only a few other vehicles such as the Cadillac Series 62 / DeVille having such a radical rear-end. The vehicle featured rear-fins that resembled cats-eyes. To top it all off, this car was not-only long, it was also very wide.

Drum brakes were used and due to the weight of the vehicle, tended to wear out rather quickly. The Impala came in three different body styles including a four-door sedan, two-door coupe, and a convertible coupe. Even though the vehicle weighed 3650 lbs, it could achieve a zero-to-sixy run in about 9 seconds. Top speed was in the neighborhood of 130 miles-per-hour.
By Daniel Vaughan | Dec 2009
Chevrolet Impala, 1958-1960
In 1958, Chevrolet decided to move upscale with a new trim level for the successful Bel Air. Called Impala, the upgrade package included enhanced interior and exterior styling, along with powertrain options potent enough to create one of the best performing large cars available at the time.

The name of this new trim level had been used at Chevy before, when GM was showcasing dream cars in its 1956 Motorama shows. One auto created for this show by GM's design studio was the Chevrolet Corvette Impala. With a hardtop and room for five, this concept was created to show the possibility of producing a full model line for the Corvette. It had a traditional Corvette grille and swoopy lines with a sporty flair, free of the fins so popular on sedans.

Though the Corvette Impala never made it beyond concept car status, the Bel Air Impala retained some of its sporting intent. The priciest car in Chevrolet's fleet, the new flagship could be had with a 348c.i. V8 producing 315bhp.

Ironic given the clean lines of the Corvette Impala, the Bel Air Impala featured large fins and as much chrome as a contemporary roadside diner. Other new styling elements included a six taillight rear treatment, and a wide front view with four headlamps. The Impala package could be ordered only as a coupe or convertible, enhancing the sporting image of the car. While the base engine was a 145bhp straight six, every other available engine was a V8 displacing 283c.i. or 348c.i. With this plethora of performance-minded engine options, buyers knew theses vehicles were serious.

The Bel Air Impala was an easy seller. Despite its premium price, the public loved its looks and available power. Its sales volume was high enough to prompt Chevy to bring back the Impala for 1959 as a model line in its own right, free of Bel Air connections.

Available as a sedan, coupe, and convertible, the 1959 Impala was an even bigger hit. Its design was fresh and considered very stylish, with huge fins second in size only to Cadillac's. The Impala was named after an African antelope, hence the car's logo. Other animals were evidently taken into consideration as well during the designing of the Impala. The large tailfins were referred to as 'bat wings.' The long, narrow taillights, which tapered toward the center to sharp points, were called 'cat's eyes.'

Many consider the early Impala the first real muscle car. The 1958 models especially followed the formula of taking a big sedan, getting rid of a couple of doors, and shoehorning in the biggest V8 that'll fit under the hood.

For 1959, the performance slant of Impalas took on a hint of greater sophistication when an impressive new engine choice was made available. A 283c.i. V8 with an advanced fuel injection system was introduced. With more power than the cheapest 348c.i. engine, the fuel injected motor made a great choice. Unfortunately, it was never very popular and is a rare find today.

The 1960 Impala was a letdown for driving enthusiasts. Some of the distinct styling features were deleted, as was the availability of fuel injection. The Impala had taken a step away from its performance roots. It continued to sell incredibly well, though. In 1959, the Impala was already the bestselling Chevrolet. In 1960, it became America's bestselling car of any manufacturer.

Successful or not, the Impala was beginning to lose its direction in 1960. But hopeful enthusiasts were rewarded for their patience a year later when the 1961 Impala SS was introduced, bringing a brand new performance icon to Chevrolet. The Impala would go on to become the bestselling full-size car of all time.

Sources:

www.corvettes.nl, '1956 Chevrolet Impala Show Car.' Car Styling 7 Mar 2009 http://www.carstyling.ru/en/cars.1956_Chevrolet_Impala%20Show%20Car%20.html.

Patterson, Marit Anne. '1958 Chevrolet Impala Convertible.' Sports Car Market 08 Aug 2008 7 Mar 2009 http://www.hagerty.com/lifestyle/hobby_article.aspx?id=34714.

'Chevrolet Impala History.' Muscle Car Club 7 Mar 2009 http://www.musclecarclub.com/musclecars/chevrolet-impala/chevrolet-impala-history-1.shtml.

'1958 Chevrolet Impala.' 1958 Classic Chevrolet: 'A Whole New Look' 7 Mar 2009 http://58classicchevy.com/.
By Evan Acuña
Considered to be 'the best selling full-size car in the U.S.,' in 1960 the Chevy Impala was designed and built by the Chevrolet division of General Motors.

Originating as a sports coupe, the Impala began as a dreamcar for the 1956 General Motors Motorama.
The name Impala originated from a southern African antelope known for its speed and prowess. Introduced in 1958, the Impala was developed by chief engineer automotive executive for General Motors, Edward Cole.
Michigan born, Cole was the son of a dairy farmer whose lifelong aspiration was to become an automotive engineer. Beginning as a lab assistant for the General Motors Institute, Cole worked in engineering before gaining recognition and becoming promoted to chief engineer in 1952. Cole eventually became president of Chevrolet in 1967.

Introduced with a trim package, the new sporty model was unique with its six taillights. Eventually becoming the 'best selling car in the Chevrolet product line', in 1959 it became a separate model in both two and four-door versions. Within the second year of production, production reached 473,000 units.

Continuing for a decade as the best-selling automobile in the U.S. Impala broke the record for sales with over 13 million units sold. The Impala held this record until 1977 setting an 'all-time industry annual sales record of more than 1 million units.'

Introducing the largest impala, the 1971 redesign set the standard that has yet to be topped remaining Chevrolet's top-selling model until the late 1970's.

The design of the Impala SS (Super Sport) became the model often credited for the beginning of the muscle car era.

During the 1973 energy crisis that rocketed the nation, the impact of high rising gas prices put a damper on the industry. Impala sales plummeted and the redesign of the Impala to meet changing demands. Minimized in length, becoming more narrow and taller in stature, the new Impala showcased 'the new image of the full-size American car – smaller, lighter, more efficient.'

Over the decades, the Impala has continued to remain an American trademark, enhanced by its ability to evolve with the times.

Introduced during the Los Angeles Auto Show in 2005, the 2006 Impala came complete with a base engine, a 3.5 L V6 that produced 211 hp. A completely revised interior, the 06 Impala was selected by Fleet car of the Year by both Automotive Fleet and Business magazines.
By Jessica Donaldson
For more information and related vehicles, click
here
Low Mileage Collectables offered at Fort Lauderdale Auction
• Auctions America kicks off its 2014 collector car calendar March 14-16 in Fort Lauderdale • Leading recent entries are fantastic low mileage examples including a 2005 Ford GT, a 2006 Ford GT Heritage Edition, a 1954 Chevrolet Corvette and a 1967 Chevrolet Corvette 427/435 Coupe • Additional vehicle highlights include a 1973 Ferrari 365 GTB/4 Daytona, a 1971 Ford Mustang Mach 1 and a 1935 Hudson Terraplane driven by Johnny Depp in the movie 'Public Enemies' • Regarded as South Florida's pre...[Read more...]
RK MOTORS COLLECTOR CAR AUCTIONS REGISTERS $9.5 MILLION IN SALES, HAMMER COMES DOWN ON MORE THAN 100 CARS
Charlotte, N.C. (November 4, 2013) — Spanning two days, two continents and real-time bidding from a global audience, this weekend's RK Motors Collector Car Auction saw the hammer come down on 104 investment-grade racers, rare muscle cars and European classics, generating nearly $9.5 million in total sales. Headquartered at the Charlotte Convention Center, the event was highlighted by the debut of an industry-first remote auction hub at Abu Dhabi's Emirates Palace Hotel on Saturday. Dur...[Read more...]
Auctions America Continues Successful 2013 Season with its Annual Fall Carlisle Sale
• Auctions America rounds out its 2013 auction season in Carlisle, Pennsylvania, October 3-4 • Two-day Fall Carlisle sale, held in conjunction with the Carlisle Events Collector Car Swap Meet & Corral, features a diverse roster of 300 classics, exotics, muscle cars, hot rods, and customs • Auction highlights include a desirable 1967 Chevrolet Corvette 427/435 Roadster, a 1969 Chevrolet Camaro Z-28 RS Sport Coupe, and a 1960 Mercedes-Benz 190SL Roadster • Full event details and a frequentl...[Read more...]
COLLECTORS SET TO DESCEND ON FLORIDA FOR RM'S HIGHLY ANTICIPATED SALE
• Final countdown underway to RM's John Staluppi Cars of Dreams Museum sale, December 1, in North Palm Beach, Florida
• Auction features nearly 120 automobiles without reserve, with a strong emphasis on American convertibles of the '50s and '60s
• Selection rounded out by more than 60 lots of memorabilia, including a historic 1918 Herschell-Spillman 32' Carousel, an elaborate Lionel Train Set, and a Cretors Antique Popcorn Wagon
• Digital catalogue and collection vide...[Read more...]
Gooding & Company's Annual Pebble Beach Auctions
Gooding & Company, the acclaimed auction house celebrated for selling the world's most significant and valuable collector cars, will host its annual Pebble Beach Auctions on August 18th & 19th in association with the prestigious Pebble Beach Concours d'Elegance. Once again, Gooding & Company is poised to present an outstanding array of blue chip and concours-quality collector cars on its record-setting stage, including the elegant 1955 Maserati A6G/54 Frua Berlinetta owned by Grammy Award-winni...[Read more...]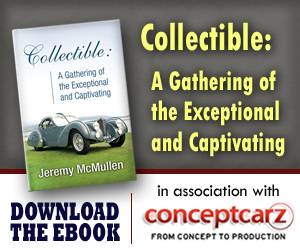 Similarly Priced Vehicles from 1967
Chevrolet Camaro Series ($2,500-$3,310)
Ford Mustang ($2,460-$2,695)
Plymouth Satellite ($2,745-$2,990)
Oldsmobile Cutlass Supreme ($2,640-$3,065)
Pontiac Tempest GTO ($2,870-$3,160)

Average Auction Sale: $27,695
Chevrolet
Monthly Sales Figures
Volume
March 2014
179,681
February 2014
153,913
January 2014
119,089
December 2013
153,493
November 2013
145,089
October 2013
155,214
September 2013
127,785
August 2013
187,740
July 2013
162,670
June 2013
193,460
May 2013
179,510
April 2013
172,460
(More Details)
© 1998-2014. All rights reserved. The material may not be published, broadcast, rewritten, or redistributed.