1974 DeTomaso Pantera II news, pictures, specifications, and information

Tweet
The Pantera was the result of an Argentinian racing driver (Alejandro De Tomaso), Italian engineering and American muscle. The styling was handled by Tom Tjarda while Giampaolo Dallara was responsible for the structural design. Looking at the vehicle, it greatly resembles that of the Lamborghini offspring. The reasoning for this resemblance could be attributed to Giampaolo Dallara who was also aided in the designing of the Lamborghini Miura.

The wing on the back was optional. If used, it would help by providing down force and aided in stability, however, it also slowed the vehicle down and decreased the visibility out the rear-view mirror.

The engine was a V8 borrowed from the Ford Mustang and the 5-speed transaxle was that of the Ford GT40. The design of the car was intended to be simple. The reasoning was to mass-produce these easy-to-assemble cars. An ambitious goal of 5,000 vehicles a year was set. Ford aided with some of the financing. Their part of the deal was to retain distribution rights in the US while DeTomaso could have the European market. Ford was the first to back out, after energy crises were becoming more common in the 1970's, coupled with poor build quality of the vehicle. DeTomaso continued but in limited production.
The white 1974 DeTomaso Pantera L was offered for sale at the 2006 RM Auction held in Monterey, California where it was expected to fetch between $70,000-$90,000. It was offered without reserve. The odometer reads just over 9,721 miles since new. The 'L' designation was given to all last-year production Pantera's with the 'L' representing 'Luxury'. The luxury treatment included AM/FM stereo, revised dashboard layout, improved cooling and air conditioning system, and more. The 351 cubic-inch engine produces 315 horsepower and is matted to a ZF five-speed manual gearbox. At the conclusion of the sale, the car was sold for $49,500.
By Daniel Vaughan | Dec 2006
The Pantera made its debut at the New York Auto Show in 1970 as DeTomaso's replacement for the Mangusta. It was to be a mid-engine supercar, with Ford V8 power, for the American market. DeTomaso ken Ford was looking for a replacement for their road-going GT40 as an 'image car'. These cars were capable of between 140 and 160 mph, depending on which power plant was chosen.
The Pantera was introduced at the New York Auto Show in 1970 and sold by select Lincoln-Mercury dealers from 1971 through 1974.

This 1974 DeTomaso Pantera L is a documented, all-original example with only 100 miles from new. It has been properly stored and maintained by knowledgeable collectors. Its original purchase invoice dates to February 27, 1975. In 2003, this car was inspected and featured in the Fall 2003 edition of Pantera International where it showed only 98 actual miles.

The car is painted in original white exterior finish and rides on its original Campagnolo alloy wheels and Goodyear Arriva tires. This model is an L-designated model, from the final production year of 1974. The 'L' indicates that it is a 'Luxury' version that included black safety bumpers front and rear, improved cooling and air conditioning systems, and a revised dashboard layout, among other enhancements. This car is a radio delete plate, and retains its original upholstery.

In 2008, this vehicle was offered for sale at the 'Sports & Classics in Monterey' presented by RM Auctions where it was estimated to sell for $125,000 - $150,000. It was sold for $88,000.
By Daniel Vaughan | Jan 2009
He once plotted to overthrow Juan Peron! He was an Argentinian who became a successful Italian industrialist. He was an ex-patriot, and an F1 driver. His name was Alejandro De Tomaso. Alejandro founded DeTomaso Automobili in 1959 in to build prototypes and race cars but in 1963 switched to sports cars. When Henry Ford II's efforts to buy Ferrari failed he teamed up with DeTomaso to create the Pantera.

Penned by Ghia, the Pantera boasted breathtaking sheet metal. It was powered by Ford's well-regarded 351 Cleveland V8 and rated at 310 horsepower, though dyno runs later showed it closer to 380. The high torque Cleveland and manual 5-speed ZF - the same transmission found in the Ford GT40 - made for relatively civilized city driving. Yet, it could still do 0-60 in 5.5 seconds. A fully independent suspension, including four-wheel power disc brakes, underpinned a unibody platform.

An enthusiasts well know, speed and elegance have always had a price, in this case a princely $10,000. It was sold through Ford's upscale Lincoln-Mercury division. Just over 6,000 were built during the Ford-De Tomaso partnership.

This car is an 'L' model for 'lusso', or luxury. It has only 7,500 miles and has been so lovingly cared for that when poor health forced one owner to stop driving, he parked it inside his house and continued providing regular maintenance. Most dealers couldn't sell green Panteras and subsequently repainted them yellow or red. Notably, this car still has the original green paint.
The Pantera is DeTomaso's most significant production car to date, and lived an overall production life of nearly 25 years. It is the model which most people identify with DeTomaso, and completed the company's transition to a volume producer of high perforamnce GTs. In describing the Pantera's career, especially from a U.S. perspective, it is easiest to view it in three separate stages: the Ford importation era (1971-1974), the post-Ford era (1975-1990) and the final iteration (1991-1994), as these last Panteras were substantially different than all prior machines.
In the late 1960s, Ford was in need of a high performance GT to combat the likes of Ferrari and Corvette, and assist in generating additional dealership traffic for its mainstream product lines. DeTomaso Automobili was relying on Ford for engines used in the Mangusta and had purchased the Ghia design and coach-building concern. After Ford's failed attempt to purchase Ferrari, the Ford-DeTomaso marriage seemed quite natural, so a business / purchase arrangement was consummated and work began on new mid-engined GT. It would be marketed in the U.S. by Ford's Lincoln-Mercury division.

Ghia stylist Tom Tjaarda styled the new machine, and Giam Paolo Dallara was engaged for chassis and production design. The Pantera's layout differed from the Mangusta in several fashions. First, it was conceived with a full monocoque chassis layout, as opposed to the prior car's spine chassis design. Secondly, it to be built around Ford's then-new 5.7 liter (351 cubic-inch) 'Cleveland' V-8. This engine featured deep-breathing heads patterned after the very successful Boss 302 design, 4-barrel carburetion and 4-bolt main bearing caps. The new V-8 was mated to a ZF fully synchronized 5-speed transaxle with limited slip, and rated at 310 horsepower (SAE Gross, 1971 trim).

All of the expected race-inspired componentry is present: fully independent suspension with upper and lower A-Arms, coil-over shock absorbers, front and rear sway bars, 4-wheel power disc brakes, cast magnesium wheels by Campagnolo and rack-and-pinion steering. The front compartment houses the brake booster, master cylinder, battery and tool kit; the rear trunk unit, easily removable for engine access, holds a considerable amount of luggage. The interior features an aggressive cockpit design, full instrumentation, factory air conditioning and power windows. 1971 and 1972 cars carried chrome bumperettes front and rear.

In late 1972, the 'L' model was introduced, which features black safety bumpers front and rear, improved cooling and air conditioning systems and other enhancements. For 1973, the 'L' model continued with a revised dashboard and instrument layout. The last Panteras constructed for the US market were built in late 1974, and included approximately 150 GTS models. The GTS featured fender flares and additional black out paint trim. European versions received larger wheels, tires and other performance minded enhancements.

The first Panteras were marketed at 'Around $10,000' as the advertisements would say: the final 1974 units carried prices approximately $12,600.
For more information and related vehicles, click
here
2015 SUBARU XV CROSSTREK AND XV CROSSTREK HYBRID GET NEW INFOTAINMENT AND SAFETY TECHNOLOGIES
◾Subaru-developed driver assist technology, EyeSight® now available on XV Crosstrek ◾EyeSight-equipped vehicles also add Steering Responsive fog lights standard ◾New 6.2-inch infotainment system with rear vision camera standard on 2.0i, 2.0i Premium and Hybrid models ◾XV Crosstrek 2.0i Premium with EyeSight, 2.0i Limited and Hybrid Touring trims receive 7-inch multi touch gesture infotainment system Cherry Hill, N.J. - Subaru of America, Inc. has introduced the 2015 XV Crosstrek an...[Read more...]
VOLKSWAGEN ANNOUNCES PRICING OF 2015 GOLF MODELS, STARTING AT $17,995
The seventh-generation version of VW's worldwide best seller offers more space, less weight, and increased efficiency at an even better value ◾Pricing starts at $17,995 for the two-door Golf Launch Edition model with manual transmission ◾New TDI® S model reduces Clean Diesel entry pricing by more than $3,000 ◾New available technology including Forward Collision Warning and Automatic Post-Collision Braking System ◾Room for five with a larger trunk than any midsize sedan ◾New 1.8-liter TSI® e...[Read more...]
FORD MUSTANG FROM FILM 'NEED FOR SPEED' FETCHES $300,000 AT BARRETT-JACKSON FOR HENRY FORD HEALTH SYSTEM
◾Custom Ford Mustang GT, auctioned at no reserve at Barrett-Jackson in Florida, commands $300,000 for charity ◾Proceeds to benefit Henry Ford Health Systems' efforts to provide access to healthcare for more people ◾The silver Mustang was featured in the movie 'Need for Speed'; it boasts a custom-designed wide body rolling on Forgiato 22-inch alloy wheels A custom 2013 Ford Mustang GT that starred in the blockbuster movie 'Need for Speed' was sold by Ford Motor Company for $300,000 on Saturd...[Read more...]
NEW YORK AUTO SHOW CONCEPT CARS: THE FUTURE STARTS HERE
NEW YORK, April 7, 2014 - With an awe-inspiring combination of new design ideas and technological innovation, this year's concept cars at the New York International Automobile Show reveal what's to come in the automotive world. The Auto Show opens to the public on Friday, April 18th through April 27th at the Jacob K. Javits Convention Center in Manhattan. The future starts here… Kia GT-4 Stinger Hearkening back to the glory days of purebred, affordable sports cars, Kia's...[Read more...]
THE NEW POLO - A PARADE OF PREMIERES AT GENEVA
Polo BlueMotion, Polo Blue GT and CrossPolo in top form New efficiency TSI: For the first time, Polo BlueMotion with petrol engine (4.1 I/100 km) Even more charisma: Polo BlueGT now with 150 PS, CrossPolo perfected Ten key facts on the world premiere of the new Polo TSI BlueMotion, Polo TDI BlueMotion, Polo BlueGT and CrossPolo: 1.The world's most fuel-efficient five-seater with a petrol engine: The new Polo TSI BlueMotion consumes just 4.1 l/100 km. 2.The world's most fuel-efficient ...[Read more...]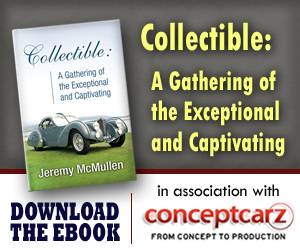 © 1998-2014. All rights reserved. The material may not be published, broadcast, rewritten, or redistributed.