Image credits: © Jaguar.
1957 Jaguar XKSS news, pictures, specifications, and information

Tweet
here
REVERED FERRARI 250 LM LEADS SUPERLATIVE ROSTER OF ITALIAN SPORTS CARS AT RM'S FLAGSHIP MONTEREY SALE
· RM Auctions announces a legendary 1964 Ferrari 250 LM by Scaglietti as the latest multi-million-dollar highlight for its flagship Monterey sale, August 15–16 in California · 250 LM leads a superb roster of no less than 26 Ferraris at RM's two-day sale; additional new entries include a 1953 250 Europa and a 1963 400 SA LWB Coupe Aerodinamico Series II · RM joins in Maserati's 100th anniversary celebrations, presenting no less than four examples from the luxury Italian ma...[Read more...]
Pinehurst Concours Celebrating Two Car Anniversaries
VILLAGE OF PINEHURST, N.C. (May 1, 2014) – The Pinehurst Concours d'Elegance will stage 119 rare and vintage cars in 12 classes Sunday-- from Brass Era autos more than 100 years old to noteworthy race cars -- and the second annual auto showcase will also celebrate two significant anniversaries. Class 6 gracing the Pinehurst Resort fairways will honor the 50th anniversary of the Ford Mustang, while Class 7 pays tribute to the 40th anniversary of the Porsche Turbo. The Ford Mustang debuted i...[Read more...]
RRDC VOTES IN 37 NEW MEMBERS FOR 2013
HILLIARD, Ohio (Nov. 7, 2013) - Thirty-seven race-car drivers and motorsports professionals have been voted into the Road Racing Drivers Club in 2013. The group includes 13 Regular Members from the open-wheel and sports-car racing ranks, 20 Associate Members and four Honorary Members. The current roster of RRDC members now numbers 440. Voting was held among all current RRDC members. 'This year's crop of new Regular Members truly represents the spirit of the RRDC, as each driver has de...[Read more...]
Sonoma Historic Motorsports Festival Celebrates Corvette'S 60 Years At Sonoma Raceway
• Fast cars, fine food and wine highlight May 18-19 weekend
• Paul Reinhart is honored guest, popular racing seminar scheduled for second year
SONOMA, Calif. (April 27, 2013) - The Sonoma Historic Motorsports Festival returns to Sonoma Raceway on May 18-19 for the fourth straight year under that title. The program for the 27th annual historic-car event organized by General Racing Ltd. in Sonoma will celebrate the 60th Anniversary of the popular Corvette, created by the ...[Read more...]
AMERICAN LE MANS SERIES ROAD RACE SHOWCASE RETURNS TO ROAD AMERICA AUGUST 16-18
Road America has hosted The American Le Mans Series (ALMS) every year since 2002 and the fabled four-mile, 14-turn circuit - the longest on the series schedule - still provides close finishes with narrow margins of victory year after year. A popular late-summer tradition, this prestigious event will showcase more than 36 cars in several classes on Saturday August 18. Everything from prototypes to production-based sports cars from numerous manufacturers in several classes will battle for position...[Read more...]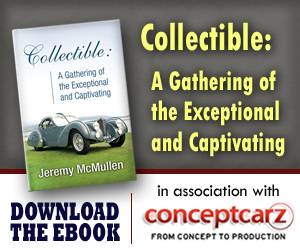 Jaguar
Monthly Sales Figures
Volume
June 2014
1,263
May 2014
1,304
April 2014
1,035
March 2014
1,816
February 2014
1,552
January 2014
1,347
December 2013
1,544
November 2013
1,446
October 2013
1,515
September 2013
1,313
August 2013
1,723
July 2013
1,613
(More Details)
© 1998-2014. All rights reserved. The material may not be published, broadcast, rewritten, or redistributed.