1992 Acura NSX news, pictures, specifications, and information

Tweet
The mid-engined NSX appeared on the supercar market in 1991 and has continued in production for over ten years. Honda had been dominating Formula One racing and decided to continue that domination in the showrooms. In over a decade the NSX has not changed much. Its styling appears to be derived for the mid-engined Lotus Esprit of the 1970's, with its flat but angular styling cues. In February of 1989 Acura introduced a new sports car at the Chicago Auto Show, the NS-X. Its introduction is significant, being the first supercar from a Japanese automobile manufacturer. The name NS-X represented 'New Sportscar eXperimental'.

The design and materials used on the NSX was revolutionary and introduced many industry 'firsts' for the production car market. It was the first production car to use titanium connecting rods, six in total. The body and chassis was comprised of aluminum, weighing just over 460 pounds, much less than steel but with equal strength. The aluminum body housed many advanced technologies such as PGM-FI, Variable Valve Timing and Lift Electronic Control (VTEC), and a direct ignition system. The 3-liter DOHC V-6 engine was mounted mid-ship and matted to a five-speed manual gearbox. With 270 horsepower and 210 foot-pounds of torque, zero-to-sixty was accomplished in under six seconds.

Production was slow, but for good reason. Each vehicle was hand assembled by a team of technicians, with an average of about 20 examples being produced per day. During its introductory year only 1940 examples were produced. Sales continued to be strong through the 1990's and into the next millennium. By 2004, over 8000 examples were being produced each year.

Since its inception, minor aesthetic styling changes have occurred, most notably the pop-up halogen headlights have been replaced with fixed high-intensity-discharge (HID) beams. The rear wing has been changed since its introduction and various other parts of the body have been slightly modified to improve the drag coefficient. These small changes have increased the top speed from 167 to 175 mph.

Throughout the years, various mechanical components have been updated such as the suspension and the size of the tires. The larger-diameter wheels and tires did more for its appearance than it did for performance. In 1995 a Sequential Sportshift automatic transmission, inspired by Formula One racing, was offered as optional equipment. That was the same year that the NSX-T, the NSX but with a removable roof, was introduced. Other optional equipment offered through the years was a keyless entry system and a trunk-mounted CD changer, both introduced after the 2003 model year.

1997 was the big year for the NSX and one that many enthusiasts had been waiting for since its introduction. Although the NSX's 270 horsepower engine was powerful and the excellent weight-distribution of the vehicle offered superb handling, people wanted more. In 1997, Acura offered the NSX with a 3.2-liter V6 capable of producing 290 horsepower. Power was sent to the rear wheels courtesy of a six-speed manual gearbox.

Wild exterior colors having been offered such as the controversial love-or-hate Imola Orange Pearl with yellow interior. These colors are not only making a statement, they scream it. With limited numbers of these radical colors being chosen, it may make them more valuable in the future.

In 1999 Acura offered a special edition named the Alex Zanardi Edition, honoring the driver who captured the CART racing championship twice. Only 49 examples of these hard-top special edition models were created. Minor interior and exterior styling changes distinguish it from the normal NSX models, as does the Formula Red color scheme. The big news was its loss of nearly 150 pounds and improved suspension.

Though not offered in the US, racing inspired editions have been offered, mostly to the Japan market. In 1992 the NSX Type R had a weight reduction of over 100 kg's and a more aggressive suspension. To reduce the weight, all non-essential luxury items were removed such as air conditioning, electric windows, and stereo. The NSX Type S and Type S Zero were both offered in 1997. These were weight-reduction models with stiffer suspension but sporting the upgraded engine. The Type S Zero weighed less than the Type S by almost 40 kg. Both editions were sold exclusively in Japan with race track intentions. In 2002 the NSX-R was introduced. Once again, performance was increased by reducing weight and improving the suspension. Aerodynamics was improved by making subtle changes to the body and receiving a purpose-built rear spoiler. Later, an NSX-R GT version was released, with even more race-improving enhancements. These improvements allowed the vehicle to compete against much more powerful vehicles such as the Ferrari 360 Challenge Stradale.

From the beginning the NSX has been involved in racing. In its first year on the track it captured the Manufacturer's and Driver's Championship in the International Motor Sports Association (IMSA) GTP Lights series. This accomplishment was repeated in 1992 and 1993. In 1997 an NSX captured the SCCA World Challenge Championship.

The price tag and styling are borderline 'supercar' while the horsepower is a little under-rated when compared with some of the other great supercars such as Lamborghini and Ferrari. The entire package speaks for it self, with over 10 years in production and very little changes being implemented through the years. Though it does not produce the high horsepower numbers, it does have the highest per-litre output of any naturally aspirated V6 production road-going car in the world. Focusing on weight distribution, low weight, down-force, aerodynamics, suspension and technology rather than large engines has made this vehicle a technological and stylish marvel even to this day.
By Daniel Vaughan | Mar 2006
For more information and related vehicles, click
here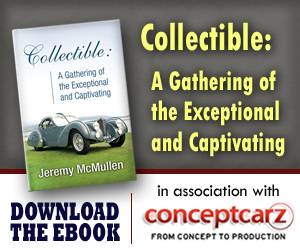 Acura
Monthly Sales Figures
Volume
December 2014
17,809
November 2014
14,857
October 2014
15,427
September 2014
13,832
August 2014
15,487
July 2014
12,480
June 2014
11,206
May 2014
14,675
April 2014
14,122
March 2014
15,580
February 2014
11,545
January 2014
10,823
(More Details)
© 1998-2014. All rights reserved. The material may not be published, broadcast, rewritten, or redistributed.