1906 Ford Model N news, pictures, specifications, and information

Tweet
The Model M was Henry Ford's most successful model, preceding the famous T. The crank is carried in an upright position, and the water pump is in the front of the radiator. The 149 cubic-inch four-cylinder engine produced between 15-18 horsepower. They had a two-speed planetary transmission and internal expanding brakes. Introduced in 1906, the Model N sold for just $500. These were the first Ford models to be constructed of tough but lightweight vanadium steel and it was also the company's first attempt to employ methods of mass production.

The engine was mounted under the square-shaped hood in front of the driver. The cast-iron flywheel had fan-like spokes and was fitted to the front end of the crankshaft. Top speed was in the neighborhood of 40 mph.

This example was the 'first Ford in Mississippi,' owned new by Dr. Jack Shelby. J.E. Melvin, the grandson of Dr. Shelby, acquired the car and gave it a restoration. Mr. Clyde Ensor, Sr. purchased the car from Mr. Melvin in 1965 and would remain in his collection until coming to auction in 2010.

In 2010, the car was offered for sale at the Vintage Motor Cars of Hershey auction presented by RM Auctions. The car was estimated to sell for $40,000-$60,000 and offered without reserve. As bidding came to a close, the car had been sold for the sum of $27,500 including buyer's premium.
By Daniel Vaughan | Dec 2010
Chassis number 427 wears an older restoration and has an AACA First Place badge from 1974. It is painted red with black fenders and highlighted by yellow contrasting pinstriping. The black button-tufted interior is in excellent condition, as is many other aspects of the vehicle. For many years, this car was in the Clyde Ensor, Sr. collection.

In 2010, this car was offered for sale at the 'Sports & Classics of Monterey' presented by RM Auctions. It was estimated to sell for $40,000 - $60,000 and offered without reserve. As bidding came to a close, the car had been sold for the sum of $42,900 inclusive of buyer's premium.
By Daniel Vaughan | Dec 2010
| | | |
| --- | --- | --- |
| | | Runabout |
The Ford Model N was introduced in 1906 and was priced at $150 less than the Oldsmobile Curved Dash Ruanbout, America's best-selling car of the day. By the close of the model year, the Ford Motor Company had become the nation's number one auto producer.

The Ford Model N featured twin nickel-plated front lamps and a boat-tail rear deck, along with its ability to travel at a speed of 45 mph.
By Daniel Vaughan | Dec 2011
Starting production of automobiles in 1903 with the Model A, Ford Motor Company went through the alphabet with various models K, R, N, and S until the Model T in late 1908. This Model N Runabout represents one of the 7000 Model N Fords that rolled out of the Piquette Plant in Detroit. Its chassis was identical to its sister cars, the Model R and S. All of the Models were Boat-Tailed Runabouts with slightly different features and offered in two colors, Maroon or Brewster Green.

The Model N Ford featured a 4-cylinder 149 cubic-inch engine cast in-pairs producing 15 horsepower. The transmission was a two-speed planetary type. It had an 84-inch wheelbase weighing 1050 lbs. The Model N was capable of top speeds over 40 mph and featured a trembler coil ignition powered by a battery. Optional equipment was limited to a tail lamp, horn, sidelights, headlights and cloth or leather top.

The car's history is known back to the 1950's and was purchased and restored by the current owners in 2012.
The Model N was a positive step on Ford's path toward the development of a reliable, mass-production car. The N featured a front-mounted engine that could propel the car to a top speed of 45 miles per hour. Styling was improved by the addition of nickel-plated front lamps and a boat-tail rear deck.
Source - AACA Museum
This 1906 Ford Model N Roadster is a partially-restored example that has a new radiator, body, hood and fenders. It rides on new 28' x 3' tires. The seat, seat cushion, body, frames, fenders, top assembly and hood are reproductions. There is a new exhaust pipe and muffler, and new hubcaps.

In 2008 this car was brought to the 2nd Annual Vintage Motor Cars of Hershey presented by RM Auctions where it was estimated to sell for $25,000 - $35,000. It was offered without reserve. The lot was sold for a high bid of $22,000 including buyer's premium.
By Daniel Vaughan | Oct 2008
The Ford Model N was introduced in 1906 and served as a successor and a further evolution of the Model A, C, and F. It was an inexpensive, entry-level vehicle that was powered by a four-cylinder engine that offered a modest 15 horsepower. Production would continue until 1908 with a total of around 7000 examples produced.

The Model N, R, and S introduced several key technical advancements such as a bevel-topped radiator with tall neck, foot-operated planetary transmission, and 'backwards dish' steering wheel with column-mounted spark and throttle controls. The soon-to-be introduced Model T would have a cast en block engine (with vanadium steel) and removable cylinder head, thermosyphon cooling and transverse-leaf springs. The Model N, on the other hand, had cylinders cast in pairs and cooled by a complicated water pump embedded in the bottom of the radiator. The rear suspension was comprised of longitudinal full-elliptic springs.
By Daniel Vaughan | Oct 2008
For more information and related vehicles, click
here
FORD AND SAMSUNG RESEARCH NEXT-GENERATION BATTERY TECHNOLOGY
◾Dual-battery system research combines lithium-ion with lead-acid batteries enabling regenerative braking and greater fuel savings ◾Ford and Samsung SDI research new ultra-lightweight lithium-ion battery concept that could one day render traditional lead-acid batteries obsolete ◾Leveraging innovation in consumer electronics batteries may lead to reductions in size and weight of automotive batteries, as well as increased efficiencies and capability Ford Motor Company and Samsung SDI, an affi...[Read more...]
FORD MOTOR COMPANY DIRECTOR EMERITUS WILLIAM CLAY FORD DIES AT AGE 88
William Clay Ford, who helped steer Ford Motor Company into the modern era as an employee, director and influential member of the Ford family, died this morning at his home from pneumonia. Mr. Ford, 88, served as Director Emeritus, Ford Motor Company and was the last surviving grandchild of the company's founder, Henry Ford. Mr. Ford served Ford Motor Company for 57 years as an employee and board member, playing a pivotal role in shaping the company for more than half of its 110-year histo...[Read more...]
HERTZ OPTIMIZES TRAVEL EXPERIENCE IN AND OUT OF CAR WITH UPDATES TO AWARD-WINNING NEVERLOST® GPS
Enhancements Include Partnership with Waterkeeper Alliance to Offer 'Swim Guide' with Real-Time Beach Water Quality Data and Five New Mobile City Guides PARK RIDGE, N.J. and PLANO, Texas, May 30, 2013 - The Hertz Corporation (NYSE: HTZ) and Navigation Solutions, a wholly-owned subsidiary of Hertz, today announce the newest innovations to the acclaimed Hertz NeverLost® travel planning tools, creating an easier way for users to plan trips and explore cities. Among the enhancements, Hertz...[Read more...]
Ford Motor Company Fund Donates $1 Million To College For Creative Studies
The College for Creative Studies (CCS) announced today that Ford Motor Company Fund will donate $1 million over five years, strengthening its commitment to one of the world's leading art and design colleges and providing educational opportunities to Detroit youth. The funds are being used to establish the Henry Ford Academy: School for Creative Studies (HFA: SCS) College and Career Transitions Office at CCS, as well as start a Ford Blue Oval Scholarship fund at CCS for graduates of HFA: SCS t...[Read more...]
Automotive Hall of Fame Inductees Named
Awards to be Presented in Conjunction with the Concours d'Elegance of America The Automotive Hall of Fame will present its annual induction and awards ceremony on Thursday, July 26, 2012 as one of the week-long Concours d'Elegance of America events. It will be held at The Inn at St. John's in Plymouth, Michigan. Both the Concours d'Elegance of America and the Automotive Hall of Fame celebrate the heritage and history of Detroit. The show highlights the evolution of the automobile's...[Read more...]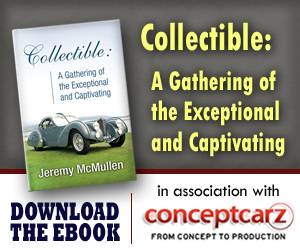 Ford
Monthly Sales Figures
Volume
August 2014
214,028
July 2014
204,373
June 2014
214,793
May 2014
244,501
April 2014
203,552
March 2014
235,198
February 2014
177,286
January 2014
148,671
December 2013
210,074
November 2013
183,722
October 2013
184,854
September 2013
178,693
(More Details)
© 1998-2014. All rights reserved. The material may not be published, broadcast, rewritten, or redistributed.