1912 Metz Model 22 news, pictures, specifications, and information

Tweet
The Waltham Manufacturing Company was founded in 1893 by Charles H. Metz. It would become an important company in America; it would build America's first motorcycle and the largest bicycle. The bicycle had ten seats. Metz would remain with the company until 1901. He returned seven years later to a company that was in debt and spiraling out of business. What he did find was a surplus of parts and much potential. To stimulate sales, Metz offered customers a payment and self-assembly plan allowing customers to gradually purchase their cars. Each of the 'Parts Group' cost $25 and was assembled by the client. In total, the car consisted of fourteen boxes of parts and cost a total of $350. This 'Metz Plan' worked, and by 1909 Waltham's debts were paid off. By 1910, the Metz Two was offered with factory assembly.
By Daniel Vaughan | Sep 2008
Assembled Roadster
Chassis Num: 28317

Prior to building automobiles, Charles Metz was a bicycle manufacture. His Waltham Manufacturing Company in Massachusetts made Orient bicycles. After a dispute with investors, he left his company; eight years later, he re-purchased his company which had fallen into a desperate financial state and had a large inventory of parts on hand. Metz then began selling packages of parts for $25 each, enabling them to build their own cars, one package at a time. This ingenious plan created a steady cash flow, allowing Metz to retire the debts of Waltham Manufacturing and become an auto manufacturer in his own right.

In 1912, Charles Metz introduced a new Model 22, powered by a 22 horsepower four-cylinder engine. It has a simple friction drive transmission found on the earlier vee-twin cars. The friction drive is operated via a steel disc rotating in one plane which drives a fiber disc operating in a plane 90 degrees to it. The engine turns the steel disc, and the fiber disc turns the drive wheel.

The Model 22 had a 90-inch wheelbase which was kept in drivers control via a two-wheel mechanical braking system.

This example wears an older restoration that remains in good condition in modern times. It has a monocle windshield, gas lamps, and excellent bright-work.

In 2010, this car was offered for sale at the Vintage Motor Cars of Hershey presented by RM Auctions. It was estimated to sell for $200,000-$250,000. As bidding came to a close, the car had been sold for the sum of $189,750 including buyer's premium.
By Daniel Vaughan | Oct 2010
2014 RANGE ROVER NOW AVAILABLE FOR ORDER WITH A CHOICE OF SUPERCHARGED V6 & V8 ENGINES
•Following the sales success of the all-new 2013 Range Rover, the 2014 Range Rover is now available for order, with deliveries beginning this summer •A new 340hp 3-liter supercharged V6 will offer improved efficiency with reduced emissions and uncompromised capability •A 510hp supercharged 5-liter V8 will continue to be available •The 2014 Range Rover will be equipped with a new Intelligent Stop/Start system which reduces idling to reduce emissions and save fuel •Both engines will be pa...[Read more...]
1967 Can-Am Road America: The Beginning of the 'Bruce and Denny Show'
While Formula One will be forever considered the pinnacle of motorsport, from a period between 1966 and 1986 there existed a series that would likely be the closest to 'anything goes' as any motor racing series could truly get. Based upon the FIA Group 7 cars but allowed to showcase unlimited engine sizes and unfettered aerodynamics, the Can-Am cars would have to be considered the pinnacle of motorsport technology and power of their era. And for more than a couple of years there would be one tea...[Read more...]
Vicari to Auction 2009 Mustang GT500KR Owned by Carroll Shelby at Oct. Biloxi Event
Car enthusiasts will have an opportunity to purchase a rare Mustang personally owned by American automotive legend Carroll Shelby when it goes up for bid at The Vicari Auction Company's 16th annual Biloxi Auction, Oct. 12-13, 2012, at the Mississippi Coast Coliseum & Convention Center in Biloxi, Miss. Vicari will auction a 2009 Ford Mustang Shelby GT500KR that was delivered to the late Shelby for his home/ranch as CSM #445. The vehicle comes well documented with a copy of the previous title...[Read more...]
Camaro 1LE Laps Virginia International Raceway in 2:58.34
The 2013 road-racing inspired Chevrolet Camaro 1LE, with Camaro engineer Aaron Link behind the wheel, lapped the famed Virginia International Raceway (VIR) 'Grand Course' in 2:58.34 – a time previously accomplished by only the upper echelon of performance cars. The $3,500 1LE package is available on Camaro 1SS and 2 SS coupes, with a manual transmission. A Camaro 1SS with the 1LE package starts at $37,035, including destination, making it one of the most affordable, most capable performance...[Read more...]
1963 Andre Simon/Lloyd Casner Maserati Tipo 151/2
At a time when Maserati's financial picture couldn't have looked more bleak, it would be enticed to build what many would end up considering to be one of their finest sportscars ever. It would even be suggested it could have been one of the greatest of all time if Maserati had had the money to develop it. Unfortunately, the Maserati Tipo 151 forever lives in relative obscurity when it truly deserves to be remembered as much more. It is often remarked that for a race team to win a championship...[Read more...]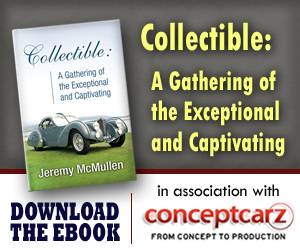 © 1998-2014. All rights reserved. The material may not be published, broadcast, rewritten, or redistributed.