1915 Chevrolet Model 490 news, pictures, specifications, and information

Tweet
William C. Durant assembled three companies into the Chevrolet Motor Car. The Little Motor car company, the Mason Motor Company and the Republic Motor Company were united to help Mr. Durant to regain control of General Motors. In 1912 the Little appeared as a $650 four-cylinder. Some months later a $1285 Little Six was added to the line. Durant and Louis Chevrolet were working together to produce a light French type car to sell for under $1000. The car that Louis developed was far from what Durant wanted, but he had to introduce it as it had been advertised for an 18 month period.

The Chevrolet Type C six could not be sold for less that $2100 it sported an overhead six of 299 cubic inches, and would be the largest displacement engine offered until 1958 when the 348 appeared. It was a well built car wîth innovations that Durant would combine wîth the Little into a new car to be sold as a Chevrolet. The Type C six lasted for two years and when the parts supply ran out was dropped.

In 1914 Durant introduced the Chevrolet light six or Model L, which was the former Little six, and the only L-head in Chevrolet history. More important that year was the arrival of the H series, powered by a 170.9 cubic inch four-cylinder designed by Arthur Mason that would remain the engine offered until 1928.

These were the first Chevrolets not to have self starters as standard equipment (it could be had as an option), but they were the first Chevrolet to sell for under $1000. That year the models offered were, a Baby Grand for $875 for the touring, and a Royal Mail for $750 roadster, and a sport Amesbury Special at $985.

This vehicle shown here was introduced as a Model 490; its price of $490 was to compete wîth Ford's Model T at $495.

This car has some questions about it as being a Model 490 due to some physical differences from production. From all information available, this cars serial number does not fall into line of the manufacturers sequence. However it is totally original wîth the exception of the grey finish that was supplied many years ago. We suspect that it was originally all black.

It was sold new in Ohio and brought to East Palestine Ohio in 1979 and displayed in the window of the Brittain Chevrolet Dealership in town.
Source - Frick Car Museum
For more information and related vehicles, click
here
VOLKSWAGEN OF AMERICA REPORTS MAY 2014 SALES
◾May sales total 32,163 units ◾Passat delivered 8,955 units for the month ◾Jetta sedan delivered 12,049 units for the month ◾Tiguan delivered 2,649 units for the month ◾High-mileage, TDI® Clean Diesel models accounted for 23.6 percent of sales in May ◾Passat TDI sales were 3,172, representing 35.4 percent of sales of the vehicle marking the best year-to-date ever. Herndon, VA (June 3, 2014) — Volkswagen of America, Inc. (VWoA) today reported 32,163 units delivered in May. In lat...[Read more...]
VOLKSWAGEN ANNOUNCES PRICING OF 2015 GOLF MODELS, STARTING AT $17,995
The seventh-generation version of VW's worldwide best seller offers more space, less weight, and increased efficiency at an even better value ◾Pricing starts at $17,995 for the two-door Golf Launch Edition model with manual transmission ◾New TDI® S model reduces Clean Diesel entry pricing by more than $3,000 ◾New available technology including Forward Collision Warning and Automatic Post-Collision Braking System ◾Room for five with a larger trunk than any midsize sedan ◾New 1.8-liter TSI® e...[Read more...]
VOLKSWAGEN OF AMERICA REPORTS AUGUST 2013 SALES
- Best-ever August and year-to-date results for Passat and TDI® Clean Diesels •Best August and year-to-date for Passat with 10,194 and 76,364 units, respectively •Jetta Sedan delivered 13,508 units for the month •Tiguan delivered 2,948 units, marking the best August and year-to-date ever •High-mileage, TDI® Clean Diesel models accounted for 30.4 percent of sales in August and 24.3 percent of sales year-to-date, the best August and year-to-date results on record •Passat TDI sales reach 43.8 ...[Read more...]
Golf R Celebrates Its World Premiere At The Frankfurt Auto Show
Wolfsburg, 2 September 2013 –The most powerful Golf in the range excites with 296 horsepower and a 0 to 62 mph sprint time of just 4.9 seconds. The vehicle's distinctive styling also highlights its sporty character. The new Golf R was developed by Volkswagen R GmbH to provide dynamic performance. The sportiest Golf is powered by a newly configured 296 horsepower TSI engine, which is not only 30 horsepower more powerful, but also 18 per cent more fuel-efficient than the previous engine....[Read more...]
CHEVROLET'S ICONIC BOWTIE CELEBRATES 100TH ANNIVERSARY
DETROIT – Chevrolet's globally recognized bowtie celebrates its 100th anniversary this year with 25 product launches helping the symbol find new roads around the world despite an origin that is still uncertain. In 1913, Chevrolet co-founder William C. Durant introduced the signature Chevy bowtie on the 1914 Chevrolet H-2 Royal Mail and the H-4 Baby Grand, centered at the front of both models. Sixty million Chevrolets are on the roads worldwide today and the bowtie has adorned 215 million ...[Read more...]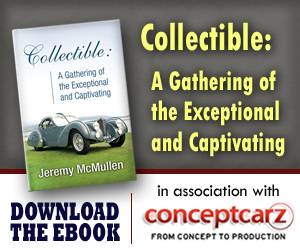 Chevrolet
Monthly Sales Figures
Volume
August 2014
185,930
July 2014
175,155
June 2014
188,567
May 2014
205,010
April 2014
181,648
March 2014
179,681
February 2014
153,913
January 2014
119,089
December 2013
153,493
November 2013
145,089
October 2013
155,214
September 2013
127,785
(More Details)
© 1998-2014. All rights reserved. The material may not be published, broadcast, rewritten, or redistributed.