1915 Chevrolet Model 490 news, pictures, specifications, and information

Tweet
William C. Durant assembled three companies into the Chevrolet Motor Car. The Little Motor car company, the Mason Motor Company and the Republic Motor Company were united to help Mr. Durant to regain control of General Motors. In 1912 the Little appeared as a $650 four-cylinder. Some months later a $1285 Little Six was added to the line. Durant and Louis Chevrolet were working together to produce a light French type car to sell for under $1000. The car that Louis developed was far from what Durant wanted, but he had to introduce it as it had been advertised for an 18 month period.

The Chevrolet Type C six could not be sold for less that $2100 it sported an overhead six of 299 cubic inches, and would be the largest displacement engine offered until 1958 when the 348 appeared. It was a well built car wîth innovations that Durant would combine wîth the Little into a new car to be sold as a Chevrolet. The Type C six lasted for two years and when the parts supply ran out was dropped.

In 1914 Durant introduced the Chevrolet light six or Model L, which was the former Little six, and the only L-head in Chevrolet history. More important that year was the arrival of the H series, powered by a 170.9 cubic inch four-cylinder designed by Arthur Mason that would remain the engine offered until 1928.

These were the first Chevrolets not to have self starters as standard equipment (it could be had as an option), but they were the first Chevrolet to sell for under $1000. That year the models offered were, a Baby Grand for $875 for the touring, and a Royal Mail for $750 roadster, and a sport Amesbury Special at $985.

This vehicle shown here was introduced as a Model 490; its price of $490 was to compete wîth Ford's Model T at $495.

This car has some questions about it as being a Model 490 due to some physical differences from production. From all information available, this cars serial number does not fall into line of the manufacturers sequence. However it is totally original wîth the exception of the grey finish that was supplied many years ago. We suspect that it was originally all black.

It was sold new in Ohio and brought to East Palestine Ohio in 1979 and displayed in the window of the Brittain Chevrolet Dealership in town.
Source - Frick Car Museum
For more information and related vehicles, click
here
VOLKSWAGEN ANNOUNCES PRICING OF 2015 GOLF GTI MODELS, STARTING AT $24,395
The latest Golf GTI adds more standard equipment and exciting new optional features ◾Seventh-generation Golf GTI is bigger, lighter, faster, and more fuel-efficient ◾Price rises just $195 over previous-generation GTI, despite more standard equipment and an increase of 10 horsepower and 51 pound-feet of torque from new EA888 TSI® engine ◾Golf GTI Performance Package provides a great value at just $1495, includes electronically-controlled torque-sensing limited-slip differential ◾Dynami...[Read more...]
VOLKSWAGEN OF AMERICA REPORTS FEBRUARY 2014 SALES
February sales total 27,112 units • Jetta Sedan delivered 10,597 units for the month • Passat delivered 6,997 units for the month • Tiguan delivered 2,019 units for the month • High-mileage, TDI® Clean Diesel models accounted for 16.8 percent of sales in February • Passat TDI sales were 1,696, representing 24.2 percent of sales of the vehicle Herndon, VA (March 3, 2014) — Volkswagen of America, Inc. (VWoA) today reported 27,112 units delivered in February. 'February was an expec...[Read more...]
THE NEW POLO - A PARADE OF PREMIERES AT GENEVA
Polo BlueMotion, Polo Blue GT and CrossPolo in top form New efficiency TSI: For the first time, Polo BlueMotion with petrol engine (4.1 I/100 km) Even more charisma: Polo BlueGT now with 150 PS, CrossPolo perfected Ten key facts on the world premiere of the new Polo TSI BlueMotion, Polo TDI BlueMotion, Polo BlueGT and CrossPolo: 1.The world's most fuel-efficient five-seater with a petrol engine: The new Polo TSI BlueMotion consumes just 4.1 l/100 km. 2.The world's most fuel-efficient ...[Read more...]
CHEVROLET'S ICONIC BOWTIE CELEBRATES 100TH ANNIVERSARY
DETROIT – Chevrolet's globally recognized bowtie celebrates its 100th anniversary this year with 25 product launches helping the symbol find new roads around the world despite an origin that is still uncertain. In 1913, Chevrolet co-founder William C. Durant introduced the signature Chevy bowtie on the 1914 Chevrolet H-2 Royal Mail and the H-4 Baby Grand, centered at the front of both models. Sixty million Chevrolets are on the roads worldwide today and the bowtie has adorned 215 million ...[Read more...]
VOLKSWAGEN BEETLE TURBO AND JETTA GLI RECEIVE POWER BOOST
- New EA888 Gen 3 engine, produced in Silao, Mexico, makes its U.S. debut - Engine offers 10 hp increase over previous Gen 2 powerplant - Beetle models have a manufacturer estimated fuel economy improvement of up to eight percent on the combined cycle - Beetle R-Line® coupe will be priced from $30,135 with the six-speed manual transmission Herndon, VA - The Volkswagen Beetle Turbo, Beetle Turbo Convertible, and the Jetta GLI receive a number of running changes to 2013 model year car...[Read more...]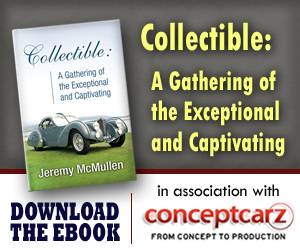 Chevrolet
Monthly Sales Figures
Volume
November 2014
149,673
October 2014
155,965
September 2014
153,873
August 2014
185,930
July 2014
175,155
June 2014
188,567
May 2014
205,010
April 2014
181,648
March 2014
179,681
February 2014
153,913
January 2014
119,089
December 2013
153,493
(More Details)
© 1998-2014. All rights reserved. The material may not be published, broadcast, rewritten, or redistributed.