Image credits: © Honda.
2003 Honda IMAS Concept news, pictures, specifications, and information

Tweet
Lightweight hybrid sports car that cuts through the breeze like a bicycle
The bicycle: a highly maneuverable, environment-friendly means of transportation that responds to the rider's every whim. The IMAS: a sports car designed to provide that same invigorating cutting-through-the-breeze feeling. The design concept was to combine environment-friendly performance wîth fun-to-drive sports-car performance in an advanced, lightweight, aerodynamic package. The body is made mainly of super-light carbon fiber and aluminum-the overall weight is just 700 kg. A sweeping aerodynamic shape helps achieve a drag coefficient (Cd) of just 0.20. The efficient power plant is a refined update of Honda's IMA system. Outstanding aerodynamics, light weight and a 'green' power plant for bicycle-like freedom of movement-that's what the new-age lightweight IMAS sports car is all about.

A Cd of 0.2 from an ultra-light carbon composite body
Designed to be ultra-light and exceptionally aerodynamic, the IMAS features a carbon fiber body and an ultra-low weight. A sweeping aerodynamic contour and a transparent spoiler wîth built-in rear combination lights help provide an exceptional drag coefficient of 0.2*. Sharp exterior lines combine wîth smooth planes to create an exceptionally wind-cheating form.

*Based on Honda in-house testing


The 'naked' interior of a road racer
Designed for lightness, the interior construction is sparse and reveals the aluminum frame structure, reminiscent of a road racing bicycle wîth its shining parts shown to full advantage. An ultra-thin, transparent instrument panel and navigation monitor provide precise, comprehensive information, including images from a CCD camera showing what's happening to the sides and rear of the vehicle.

Advanced, highly efficient Honda IMA technology: an exhilarating drive
Honda's IMA system has evolved, becoming even more efficient. Exceptionally light and aerodynamic, the IMAS gets over 40km/liter*. Handling is optimized wîth a shaft-less VGS §teering system. Drive By Wire technology delivers a natural, linear throttle response. Working in perfect synergy, these electronic control technologies produce a crisp, clean driving experience.

*Based on Honda in-house testing


Large double tailgate
Designed to open wide for maximum loading and unloading convenience, the top-bottom split double tailgate achieves both sophisticated design and functionality.
Source - Honda
Toyota Camry Hybrid Line-up Adds SE Limited Edition for 2014.5 Model Year
•New Limited Edition model combines sporty SE styling cues with renowned Toyota Hybrid efficiency •Only 5000 units to be produced TORRANCE, Calif., (Feb. 4, 2014) - With a 40 mpg EPA city rating and expressive sport styling, the new Camry Hybrid SE Limited Edition offers fans of America's best-selling car an exciting new variant for the 2014.5 model year. This limited edition model combines many of the popular Camry SE grade's desirable appearance features with the renowned efficiency...[Read more...]
ALL-NEW 2014 TOYOTA HIGHLANDER RINGS IN THE NEW YEAR WITH ALL THE BELLS AND WHISTLES
◾All-New Dynamic, Sleek Exterior Design ◾Refined, Premium Interior with Advanced Technologies ◾New Six-Speed Automatic with Sequential Shift on V6 Models ◾Added Standard Features and New Technologies at Value Pricing Dashing through the snow in a 270-horse all-new Highlander. Active families will be able to add holiday cheer to their new year when the all-new 2014 Highlander sport utility vehicle (SUV) begins rolling into dealer showrooms later this month. The all-new fuel-efficient High...[Read more...]
Toyota Indiana Launches the 2014 Highlander; Prepares for Hybrids and Exports
Popular SUV responsible for $430 million investment and more than 600 jobs by 2014 end PRINCETON, Ind. (Dec. 5, 2013) – Hoosier pride was felt deep and wide on the plant floor of Toyota Motor Manufacturing, Indiana this morning as the company celebrated the start of production of the all-new 2014 Highlander. TMMI team members and area citizens have much to celebrate, as the popular midsize SUV is responsible for $430 million additional investment and more than 600 jobs at...[Read more...]
Family Fun Gets Amped Up with the All-New 2014 Toyota Highlander Hybrid
Third-Generation of World's First Seven-Passenger Gas-Electric Hybrid SUV Debuts at 2013 Los Angeles Auto Show Added Standard Features and New Technologies at Value Pricing LOS ANGELES (Nov. 20, 2013) – Get ready to take the hybrid high road! The 2014 Toyota Highlander Hybrid is on display now at the 2013 Los Angeles Auto Show. It marks the world debut of the all-new third-generation gas-electric mid-size hybrid SUV. The new Highlander Hybrid is a complete package f...[Read more...]
Audi Confirmed For Salon Privé 2013
• Salon Privé 2013 - 4th to 6th September
Syon Park, London, 21 August 2013 – Audi is set to display the R8 V8 Spyder, RS 6 Avant and RS 4 Avant at Salon Privé 2013. A hand-built, high-revving V8 engine mounted just behind the passenger compartment of the Audi R8 V8 Spyder launches the stunning soft-top supercar to 62 mph in 4.8 seconds and on to a top speed of 187 mph. The mid-engine configuration helps to lower the centre of gravity for optimum road holding, while the slick...[Read more...]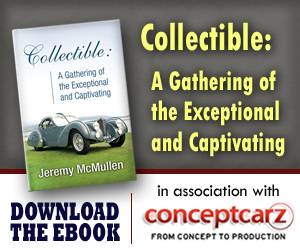 Honda
Monthly Sales Figures
Volume
February 2014
88,860
January 2014
80,808
December 2013
119,504
November 2013
101,948
October 2013
100,242
September 2013
93,915
August 2013
149,381
July 2013
126,289
June 2013
123,150
May 2013
125,649
April 2013
117,100
March 2013
121,938
(More Details)
© 1998-2014. All rights reserved. The material may not be published, broadcast, rewritten, or redistributed.