Image credits: © Honda.
2003 Honda IMAS Concept news, pictures, specifications, and information

Tweet
Lightweight hybrid sports car that cuts through the breeze like a bicycle
The bicycle: a highly maneuverable, environment-friendly means of transportation that responds to the rider's every whim. The IMAS: a sports car designed to provide that same invigorating cutting-through-the-breeze feeling. The design concept was to combine environment-friendly performance wîth fun-to-drive sports-car performance in an advanced, lightweight, aerodynamic package. The body is made mainly of super-light carbon fiber and aluminum-the overall weight is just 700 kg. A sweeping aerodynamic shape helps achieve a drag coefficient (Cd) of just 0.20. The efficient power plant is a refined update of Honda's IMA system. Outstanding aerodynamics, light weight and a 'green' power plant for bicycle-like freedom of movement-that's what the new-age lightweight IMAS sports car is all about.

A Cd of 0.2 from an ultra-light carbon composite body
Designed to be ultra-light and exceptionally aerodynamic, the IMAS features a carbon fiber body and an ultra-low weight. A sweeping aerodynamic contour and a transparent spoiler wîth built-in rear combination lights help provide an exceptional drag coefficient of 0.2*. Sharp exterior lines combine wîth smooth planes to create an exceptionally wind-cheating form.

*Based on Honda in-house testing


The 'naked' interior of a road racer
Designed for lightness, the interior construction is sparse and reveals the aluminum frame structure, reminiscent of a road racing bicycle wîth its shining parts shown to full advantage. An ultra-thin, transparent instrument panel and navigation monitor provide precise, comprehensive information, including images from a CCD camera showing what's happening to the sides and rear of the vehicle.

Advanced, highly efficient Honda IMA technology: an exhilarating drive
Honda's IMA system has evolved, becoming even more efficient. Exceptionally light and aerodynamic, the IMAS gets over 40km/liter*. Handling is optimized wîth a shaft-less VGS §teering system. Drive By Wire technology delivers a natural, linear throttle response. Working in perfect synergy, these electronic control technologies produce a crisp, clean driving experience.

*Based on Honda in-house testing


Large double tailgate
Designed to open wide for maximum loading and unloading convenience, the top-bottom split double tailgate achieves both sophisticated design and functionality.
Source - Honda
SPEED ENERGY FORMULA OFF-ROAD PRESENTED BY TRAXXAS RETURNS THIS WEEKEND WITH THREE EVENTS IN SOUTHERN CALIFORNIA
Costa Mesa, California (September 15, 2014) – The SPEED Energy Formula Off-Road Presented by TRAXXAS series will headline a full weekend of racing in Southern California Sept. 19-21 at two separate venues. The Stadium Super Trucks (SST) that compete in the high-flying series will be part of the Sand Sports Super Show at the OC Fair and Event Center Friday and Saturday nights, and then will move further south and be part of the Coronado Speed Festival Sunday afternoon at Naval Air Station ...[Read more...]
The Toyota Highlander Takes the Hearts of Texas Auto Writers
Sleek exterior design and premium interior features make the 2014 Highlander a hit at annual Auto Roundup event TORRANCE, Calif. (May 7, 2014) – With a sleek new exterior and premium interior features designed to make driving more functional and fun for families, it's no surprise that the all-new 2014 Toyota Highlander was named Activity Vehicle of Texas at the Texas Auto Writers Association's (TAWA) annual Auto Roundup event. During the spring event held at the Texas Motor...[Read more...]
NISSAN NAMED ONE OF DIVERSITYINC'S TOP 25 NOTEWORTHY COMPANIES FOR 2014
NASHVILLE, Tenn. – In recognition of the company's significant progress in workforce diversity, DiversityInc Magazine has named Nissan to its Top 25 Noteworthy Companies for 2014. This honor recognizes the company's advances in workforce diversity largely supported by the launch of 15 affinity groups that have given employees with a common background the opportunity to work together to accelerate progress and facilitate inclusion. 'We know that the human connection is crucial to recru...[Read more...]
JAGUAR TO OFFER 2015 XK FINAL FIFTY LIMITED EDITION TO U.S. CUSTOMERS
◾2015 model year will be the final production run for the Jaguar XK ◾The 'XK Final Fifty' limited edition will be the last XKR models produced exclusively for the US market ◾This limited edition will be based on the 510hp XKR model ◾'XK Final Fifty' limited edition will consist of 25 XKR coupes and 25 XKR convertibles Inspired by the final 50 special-edition run of the E-Type in 1974 ◾All painted Ultimate Black with special trim ◾All fifty will be equipped with Performance Pack and Dynamic...[Read more...]
TOYOTA AVALON HYBRID NAMED 2013 'BEST GREEN CAR' AT ATLANTA INTERNATIONAL AUTO SHOW
The all-new Toyota Avalon Hybrid was named the 'Best Green Car' at the 2013 Atlanta International Auto Show by the Greater Atlanta Automotive Media Association (GAAMA). The group of automotive journalists has been awarding 'best of show' vehicles for four years running, said Davis Adams, president of GAAMA. 'The Avalon is an impressive option in the green car category, with size, luxury and fuel efficiency that make it a standout in a segment otherwise crowded with smaller economy cars,' Adam...[Read more...]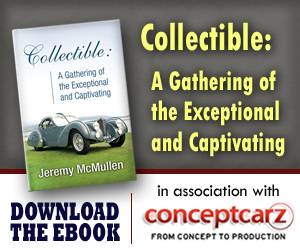 Honda
Monthly Sales Figures
Volume
August 2014
151,551
July 2014
123,428
June 2014
117,817
May 2014
137,928
April 2014
118,334
March 2014
117,738
February 2014
88,860
January 2014
80,808
December 2013
119,504
November 2013
101,948
October 2013
100,242
September 2013
93,915
(More Details)
© 1998-2014. All rights reserved. The material may not be published, broadcast, rewritten, or redistributed.