1904 Ford Model B Four news, pictures, specifications, and information

Tweet
The Model B Four represented a dramatic shift in direction for Ford. With a four-passenger body accented by polished wood and brass trim, the Model B was truly elegant. It was also expensive. Mechanically, a shaft drive and rear hub brakes set this $2,000 vehicle apart from other Fords. Very few Model Bs were manufactured, making it one of the rarest of the Alphabet Ford Cars. This car is serial number '1' and made its debut, amidst much excitement, at the 1904 St. Louis World's Fair.
Source - AACA Museum
Debuting in 1904, the Ford Model B was a classy touring vehicle that was the first model by Ford to use the front-engine layout. The large 24 hp 4-cylinder engine was placed at the front behind a conventional radiator.

The Ford Model B was the upscale high end vehicle that cost $2,000. Three years into production, Ford had to face facts. Sales were unfortunately much slower than the Model C, which was ironic since it was priced 1/3 less than the Model B. In 1906 the Model B was deleted and replaced by the derivative Model K.

In 1932 Ford introduced the new Model B, basically an updated version of the Model A that was replaced by the 1935 Ford Model 48. The Model B was basically a four-cylinder model with a Ford Model A engine. At this same time in history, Ford began producing a vehicle with Ford's new Flathead V8 engine that was very similar to the Model A. This mode was named a Model I8, though today it is better known as the Ford V-8.

In 1932, two version of the Ford Model B were debuted, the V8 flathead engine one, and a four-cylinder model. Both models came in two different body styles, the rare '3-window' Deluxe Coupe; featuring front opening doors, and the '5-window'; two door windows, two quarter panel windows and the rear window. The Model B was the less popular four-cylinder model and was a much more updated version of the four-cylinder Model A.

The 18 Model was the first time the V-8 engine was successful placed in a low-priced vehicle. The cost of some models with the 65-hp engine was around $460. The roadster peaked at only 520 units for the first year, and 28,904 for the two-door cope.

Popular today by the world's standards, the 1930's model B is a highly rare model for collectors.
By Jessica Donaldson
For more information and related vehicles, click
here
ROCKERBOX MOTOFEST MOVES TO ROAD AMERICA DURING AHRMA VINTAGE MOTORCYCLE CLASSIC WEEKEND
ELKHART LAKE, Wis., February 13, 2014 -- Wisconsin's premier motorcycle show, The Rockerbox Motofest, featuring an eclectic mix of Euro, Japanese and American vintage café racers, choppers, sport bikes, racing machines, super motos, scooters, and sidecars is making an official move for the future. Instead of its usual Milwaukee home, the event is making the trek 60 miles North to America's National Park of Speed as part of Road America's American Historic Racing Motorcycle Association (AHRMA) ...[Read more...]
POTEET, CIZEK EARN TOP AWARDS AT GOODGUYS 16TH PPG NATIONALS
Columbus, OH – Tennessee's George Poteet and Nebraska's Ron Cizek collected the top two awards at the Goodguys 16th PPG Nationals in Columbus, Ohio last weekend. Under brilliant sunshine and in front of record crowds, Poteet's vintage NASCAR-inspired '69 Torino won the Goodguys 2013 Optima Batteries Street Machine of the Year while Cizek's popular Ridler award-winning '40 Ford coupe collected the Goodguys 2013 Classic Instruments Street Rod of the Year title. For Cizek, it's the second ma...[Read more...]
Texas-Sized Charlie Thomas Collection Brings $7.4 Million At Dallas Auction
• RM Auctions' sale of the Charlie Thomas Collection generates $7.4 million, with 100 percent of lots sold • Top sellers include a 1946 Chrysler Town & Country Roadster for $143,000 and a 1954 Packard Caribbean Convertible for $132,000 • Sale captures attention of global collector car community with bidders representing eight countries around the world and 31 states across the U.S. • RM wraps up its 2012 calendar with its annual London, England sale, October 31, followed by the John Staluppi ...[Read more...]
Pebble Beach Concours d'Elegance Introduces Its First Sport Customs Class
One-off Sport Customs designed to turn heads while tooling down Main Street USA will roll onto the 18th fairway of Pebble Beach Golf Links for the 2012 Pebble Beach Concours d'Elegance on August 19. This year, for the very first time, the Pebble Beach Concours d'Elegance is hosting an entire class dedicated to Sport Customs. 'These are one-of-a-kind cars built in the US, on modified American production chassis with American engines by individuals, designers and craftsmen,' explains auto...[Read more...]
RM Auctions Lifts Gavel On Charlie Thomas' Texas-Sized Collection of Automobiles
• RM Auctions further expands its 2012 calendar with the addition of 'The Charlie Thomas Collection', a single-day, single-vendor sale to be held in Dallas, Texas, October 20, 2012 • Auction features a superb assortment of more than 150 collector cars, all offered without reserve • Sale further consolidates RM's reputation as the specialist for private and estate collection auctions RM Auctions, the world's largest collector car auction house for investment-quality automobiles, is delighted...[Read more...]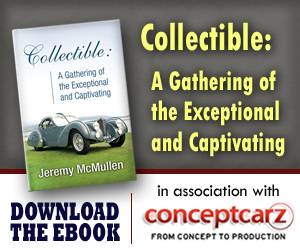 Ford
Monthly Sales Figures
Volume
November 2014
178,221
October 2014
179,014
September 2014
172,261
August 2014
214,028
July 2014
204,373
June 2014
214,793
May 2014
244,501
April 2014
203,552
March 2014
235,198
February 2014
177,286
January 2014
148,671
December 2013
210,074
(More Details)
© 1998-2014. All rights reserved. The material may not be published, broadcast, rewritten, or redistributed.