1908 Ford Model K news, pictures, specifications, and information

Tweet
The Ford Model K was part of the Alphabet Series of early Fords donated to the AACA Museum by the Porter family. It was restored many years ago and only used as a static display. In 2010, volunteer members of the Pennsylvania Susquehannock Region of the Antique Automobile Club of America donated their time to refurbish the car and make it roadworthy. The 40-horsepower, 405 cubic-inch motor was the largest engine produced by the Ford Motor Company, until after WWII. There are less than two dozen Model Ks existing today wîth less than half being Gentleman's Roadsters.

The 1908 Ford Model K was offered as a touring car and a runabout. Ford produced the K, N, R and S models in 1908. Production of the Model T began in October. This particular model featured is classified as a Mother-in-Law Seat Roadster.
Source - AACA Museum
The Ford Model K was introduced in 1906 as a possible replacement for the Model B and to provide a luxury model to the Ford line-up. Equipped with a six-cylinder engine found in the front and powering the rear wheels, it was capable of producing 40 horsepower. The Model K sat atop a 114 inch wheelbase and could be ordered in standard touring or roadster bodywork.

It is considered the Ford Motor Company's first failure. The quality of the car was low and the sticker price was high, between $2500 to $3000 depending on the model and trim level. It was a departure from Ford's basic values, to provide affordable and dependable vehicles. The Model K was Fords last vehicle to feature a six-cylinder engine until 1941. The focus of the company went back to producing mass-produced and affordable vehicles. In 1908, production of the Model K ceased after only 900 examples produced.

Alexander Malcomson was one of the founding partners of the Ford Motor Company and a promoter of the luxury car line. He had felt that the evolving automobile market had a place for Ford in the production of luxury cars. When the Model K turned out to be a failure, he left the company. With Malcomson out of the company, Henry Ford became the majority shareholder. He shifted the company back to producing lightweight and durable vehicles. In October of 1908 the Model T was introduced and become the top-selling car in the world until it was discontinued in 1927.
By Daniel Vaughan | Aug 2005
RM SECURES ONE OF THE MOST SIGNIFICANT FORD GT40S IN EXISTENCE FOR ITS FLAGSHIP MONTEREY SALE
• RM Auctions lifts gavel on a multi-million-dollar 1965 Ford GT40 Roadster Prototype, chassis GT/108, at its highly anticipated Monterey sale, August 15–16 in California • Fresh to the market following more than two decades in single-ownership, GT/108 served as a Ford/Shelby American development/demonstrator vehicle in the 1960s and was driven by the likes of John Whitmore, Dickie Atwood, Ken Miles, and Carroll Shelby • The GT40 Prototype leads an exceptional series of more than 100 blue-chip...[Read more...]
FORD MUSTANG HERO CAR FROM UPCOMING 'NEED FOR SPEED' MOVIE HEADED TO BARRETT-JACKSON AUCTION BLOCK
◾Ford-designed and built custom wide body Mustang used in the new movie 'Need for Speed' will be auctioned for charity ◾All-new 2015 Ford Mustang and 2015 Ford F-150 will be on display at the auction in West Palm Beach, Fla. ◾Ford will offer ride-and-drives at the auction in vehicles from its 2014 lineup; Shelby GT500, Focus ST and Fiesta ST are primed for hot-lap experiences A custom 2014 Ford Mustang GT starring in the new movie, 'Need for Speed,' will be auctioned off for charity by Ford...[Read more...]
Ford Fund Sends World War Ii Veterans To Visit World War Ii Memorial In D.C. On D-Day; Announces $278,000 Grant To Dav
◾Ford Motor Company Fund is sponsoring an Honor Flight for World War II veterans to visit the National World War II Memorial in Washington, D.C., on the anniversary of D-Day – one of three Ford-sponsored Honor Flights in 2013 ◾Ford Fund announces $278,000 in grants to DAV (Disabled American Veterans), bringing its total support for veterans to more than $6.5 million since 1996 ◾Ford Motor Company's support of veterans dates back to 1922 DEARBORN, Mich., June 6, 2013 – On the 69th ann...[Read more...]
TechShop and Ford Celebrate One Year of Innovation in Metro Detroit; Benefits Emerge from Entrepreneurial Spirit
•TechShop Detroit – a do-it-yourself workshop and fabrication studio where prospective inventors, makers and hackers can rent space to have access to high-tech equipment – celebrates its first anniversary with an event June 1 •In the past year, Ford's Employee Patent Incentive Program, in conjunction with TechShop, has in part led to 50 percent more patentable ideas by Ford employees •TechShop offers members a chance to tinker and test out new, innovative ideas with equipment on site to better...[Read more...]
GM Design: 85 Years of Making Art That Moves You
As GM Design celebrates its 85th birthday this month, the 1,900 men and women in GM's 10 global design centers are focused on the future, united in their vision to entice consumers to fall in love and see vehicles as they do: art that moves you. 'Our global team is united around its passion for designing vehicles that make an emotional connection with customers,' said Ed Welburn, GM vice president, Global Design. 'What was true 85 years ago is still true today: A designer's role is to create...[Read more...]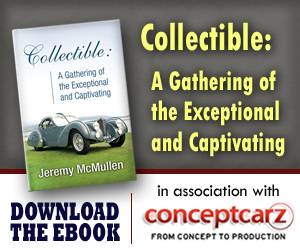 Ford
Monthly Sales Figures
Volume
July 2014
204,373
June 2014
214,793
May 2014
244,501
April 2014
203,552
March 2014
235,198
February 2014
177,286
January 2014
148,671
December 2013
210,074
November 2013
183,722
October 2013
184,854
September 2013
178,693
August 2013
213,078
(More Details)
© 1998-2014. All rights reserved. The material may not be published, broadcast, rewritten, or redistributed.