1908 Ford Model K news, pictures, specifications, and information

Tweet
The Ford Model K was part of the Alphabet Series of early Fords donated to the AACA Museum by the Porter family. It was restored many years ago and only used as a static display. In 2010, volunteer members of the Pennsylvania Susquehannock Region of the Antique Automobile Club of America donated their time to refurbish the car and make it roadworthy. The 40-horsepower, 405 cubic-inch motor was the largest engine produced by the Ford Motor Company, until after WWII. There are less than two dozen Model Ks existing today wîth less than half being Gentleman's Roadsters.

The 1908 Ford Model K was offered as a touring car and a runabout. Ford produced the K, N, R and S models in 1908. Production of the Model T began in October. This particular model featured is classified as a Mother-in-Law Seat Roadster.
Source - AACA Museum
The Ford Model K was introduced in 1906 as a possible replacement for the Model B and to provide a luxury model to the Ford line-up. Equipped with a six-cylinder engine found in the front and powering the rear wheels, it was capable of producing 40 horsepower. The Model K sat atop a 114 inch wheelbase and could be ordered in standard touring or roadster bodywork.

It is considered the Ford Motor Company's first failure. The quality of the car was low and the sticker price was high, between $2500 to $3000 depending on the model and trim level. It was a departure from Ford's basic values, to provide affordable and dependable vehicles. The Model K was Fords last vehicle to feature a six-cylinder engine until 1941. The focus of the company went back to producing mass-produced and affordable vehicles. In 1908, production of the Model K ceased after only 900 examples produced.

Alexander Malcomson was one of the founding partners of the Ford Motor Company and a promoter of the luxury car line. He had felt that the evolving automobile market had a place for Ford in the production of luxury cars. When the Model K turned out to be a failure, he left the company. With Malcomson out of the company, Henry Ford became the majority shareholder. He shifted the company back to producing lightweight and durable vehicles. In October of 1908 the Model T was introduced and become the top-selling car in the world until it was discontinued in 1927.
By Daniel Vaughan | Aug 2005
FORD SUPPORTS SECOND SEASON OF FINDING YOUR ROOTS WITH HENRY LOUIS GATES, JR. ON PBS
◾Ford is supporting the airing of the second season of Finding Your Roots with Henry Louis Gates, Jr., which debuts Tuesday, Sept. 23 at 8 p.m. ET ◾Each hour-long episode will feature a 30-second spot that looks back at the history of Henry Ford and his visionary, family-owned company ◾Ford will engage viewers throughout the program with several digital and social media executions, including an original digital content series As fall arrives and new shows debut on the small screen, one tele...[Read more...]
THREE FOX NETWORKS DELIVER 21 HOURS OF BARRETT-JACKSON PALM BEACH COVERAGE
Palm Beach, FL – National Geographic Channel, FOX Sports 1 and FOX Sports 2 are set for 21 hours of live and same-day coverage from this year's 12th annual Barrett-Jackson Palm Beach Collector Car Auction. The multi-platform, interactive broadcast begins Friday, April 11 at 12:00 PM ET on FOX Sports 2, continuing on FOX Sports 1 at 3:00 PM ET. National Geographic Channel provides eight hours of coverage on Saturday, April 12 (12:00 PM ET), with FOX Sports 1 culminating the weekend on Sund...[Read more...]
New Ford Focus Electric Boosts Power Of Choice
◾Following the successful start of European production, Ford Focus Electric now available in the UK ◾Ford Focus Electric joins 1.0-litre EcoBoost petrol and 1.6-litre Duratorq diesel offering largest-ever range of ultra-low-CO2 powertrains ◾Ford now offers 10 vehicles in the UK with CO2 emissions under 100g/km ◾Further media assets at www.powerofchoice.fordmedia.eu BRENTWOOD, Essex, UK, Sept. 5, 2013 – The Ford Focus Electric is now on sale in the UK, complementing the company's awa...[Read more...]
150TH ANNIVERSARY OF HENRY FORD'S BIRTH CELEBRATED AROUND THE WORLD
DEARBORN, Mich., July 30, 2013 – Today marks the 150th anniversary of the birth of Henry Ford, whose innovative ideas revolutionized transportation and brought mobility to the masses. Henry Ford's enduring impact is being recognized through events and declarations across the United States and around the world. Celebrations at Ford Motor Company's Dearborn headquarters today are being complemented by a special proclamation by the state of Michigan declaring this 'Henry Ford Day.' In Was...[Read more...]
RECHARGED ELECTRIC VEHICLE MANUFACTURER, DETROIT ELECTRIC, TAKES ROOT IN THE HEART OF DETROIT
-Electric vehicle company revitalizes iconic Detroit Electric brand -New company headquarters in Detroit's iconic Fisher Building with production in Michigan, USA -Plans to create 180 local jobs by the end of 2013 -Limited-edition two-seat 100% electric sports car to be launched next month -Diverse family of high-performance electric vehicles to follow -New sports car showcases Detroit Electric's class-leading electric vehicle powertrain technologies After an absence of over 70 years, De...[Read more...]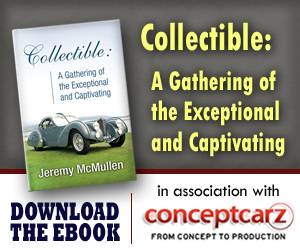 Ford
Monthly Sales Figures
Volume
October 2014
179,014
September 2014
172,261
August 2014
214,028
July 2014
204,373
June 2014
214,793
May 2014
244,501
April 2014
203,552
March 2014
235,198
February 2014
177,286
January 2014
148,671
December 2013
210,074
November 2013
183,722
(More Details)
© 1998-2014. All rights reserved. The material may not be published, broadcast, rewritten, or redistributed.