1908 Ford Model K news, pictures, specifications, and information

Tweet
The Ford Model K was part of the Alphabet Series of early Fords donated to the AACA Museum by the Porter family. It was restored many years ago and only used as a static display. In 2010, volunteer members of the Pennsylvania Susquehannock Region of the Antique Automobile Club of America donated their time to refurbish the car and make it roadworthy. The 40-horsepower, 405 cubic-inch motor was the largest engine produced by the Ford Motor Company, until after WWII. There are less than two dozen Model Ks existing today wîth less than half being Gentleman's Roadsters.

The 1908 Ford Model K was offered as a touring car and a runabout. Ford produced the K, N, R and S models in 1908. Production of the Model T began in October. This particular model featured is classified as a Mother-in-Law Seat Roadster.
Source - AACA Museum
The Ford Model K was introduced in 1906 as a possible replacement for the Model B and to provide a luxury model to the Ford line-up. Equipped with a six-cylinder engine found in the front and powering the rear wheels, it was capable of producing 40 horsepower. The Model K sat atop a 114 inch wheelbase and could be ordered in standard touring or roadster bodywork.

It is considered the Ford Motor Company's first failure. The quality of the car was low and the sticker price was high, between $2500 to $3000 depending on the model and trim level. It was a departure from Ford's basic values, to provide affordable and dependable vehicles. The Model K was Fords last vehicle to feature a six-cylinder engine until 1941. The focus of the company went back to producing mass-produced and affordable vehicles. In 1908, production of the Model K ceased after only 900 examples produced.

Alexander Malcomson was one of the founding partners of the Ford Motor Company and a promoter of the luxury car line. He had felt that the evolving automobile market had a place for Ford in the production of luxury cars. When the Model K turned out to be a failure, he left the company. With Malcomson out of the company, Henry Ford became the majority shareholder. He shifted the company back to producing lightweight and durable vehicles. In October of 1908 the Model T was introduced and become the top-selling car in the world until it was discontinued in 1927.
By Daniel Vaughan | Aug 2005
AS 50 YEARS OF MUSTANG APPROACHES, FORD AND MUSTANG CLUB OF AMERICA PREPARE FOR LARGEST CELEBRATIONS EVER
◾Ford and Mustang Club of America celebrations are open to the public; events to be held simultaneously at Charlotte Motor Speedway and Las Vegas Motor Speedway beginning April 16 ◾Thousands of Mustang owners and fans expected to attend the five-day celebrations; events include product ride-and-drives, track time, and Mustang Garage displays featuring 50 years of Mustangs from all model years, special editions and the all-new 2015 Mustang ◾Ford Motor Company executives including Executive Chai...[Read more...]
CAPT. STANLEY TUCKER AND HIS FORD MUSTANGS, NUMBERS 1 AND 1 MILLION
◾Canadian airline pilot Capt. Stanley Tucker owned two different milestone Ford Mustangs in the first two years of the car's production ◾After Tucker managed to buy a preproduction Mustang convertible with serial number 1 that was not meant to be sold, Ford traded him that car for a new 1966 convertible – the 1-millionth Mustang produced By the time the 1965 Ford Mustang officially went on sale on April 17, 1964, it had been rolling off the assembly line at the Rouge factory in Dearborn, Mic...[Read more...]
FORD FUND CELEBRATES INNOVATION AS PART OF HENRY FORD'S LEGACY; ELENA FORD AWARDS INVENTORS WITH SPECIAL PRIZES
◾Two days before the 150th birthday of Henry Ford, Ford Motor Company Fund is sponsoring Henry Ford Maker Challenge, named after one of the most influential innovators of the 20th century ◾Elena Ford presented awards to three inventors out of the 400 participating in the fourth annual Maker Faire at The Henry Ford ◾Ford Fund supports innovation in education through long-term partnerships with nonprofits DEARBORN, Mich., July 28, 2013 – Two days before the 150th birthday of Henry Ford...[Read more...]
150TH ANNIVERSARY OF HENRY FORD'S BIRTH DECLARED 'HENRY FORD DAY' BY MICHIGAN LEGISLATURE
◾The 150th birthday of Henry Ford – July 30, 2013 – is declared 'Henry Ford Day' in the state of Michigan ◾Celebration honoring Henry Ford's 150th birthday to be held on Saturday, July 27, at Henry and Clara Ford's historic home, Henry Ford Estate/Fair Lane in Dearborn, Mich. ◾Henry Ford Estate Inc., a nonprofit that shares governance with Edsel & Eleanor Ford House, takes ownership of the Dearborn estate DEARBORN, Mich., July 25, 2013 – The enduring impact of Henry Ford and the 150t...[Read more...]
Barrett-Jackson Flavors Its January Scottsdale Auction With NASCAR Treats
• RACING HERITAGE, HIGH PERFORMANCE ARE RECIPES FOR CAR-COLLECTING FEAST
• SPEED™ SET FOR 39 HOURS of LIVE COVERAGE STARTING JAN. 15
The great Henry Ford once said, 'Auto racing began five minutes after the second car was built.' And for more than 60 years, there are few entities that better represent auto racing in America than NASCAR. From the hallowed grounds of Daytona International Speedway, to Sonoma, California's intricate and picturesque road course, the sp...[Read more...]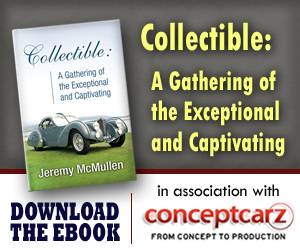 Ford
Monthly Sales Figures
Volume
June 2014
214,793
May 2014
244,501
April 2014
203,552
March 2014
235,198
February 2014
177,286
January 2014
148,671
December 2013
210,074
November 2013
183,722
October 2013
184,854
September 2013
178,693
August 2013
213,078
July 2013
186,796
(More Details)
© 1998-2014. All rights reserved. The material may not be published, broadcast, rewritten, or redistributed.