1929 Plymouth Model U news, pictures, specifications, and information

Tweet
The Plymouth was Chrysler's car for 1928. It was built as an inexpensive family vehicle to compete wîth Ford and Chevy. The Plymouth offered four wheel hydraulic brakes, full pressure engine lubrication, aluminum alloy pistons and an independent hand-brake, a combination of features that would not appear on Fords and Chevrolets for another ten years. This coupe features a rumble seat to accommodate additional passengers.
Source - AACA Museum
This Plymouth Roadster automobile was produced in the newly completed Plymouth factory in Detroit, MI. Total production for 1929 was 108,345 cars. The cost of this automobile was $675.00. The automobile had wire wheels, all wheel hydraulic brakes, chrome wheels, bright paint scheme, 45 horsepower, 4-cylinder engine and rumble seat. Top speed for this automobile was 65 miles per hour.

Plymouth broke the world endurance record in 1929 by driving non-stop for 732 hours, 36 minutes for 22,419 miles being serviced 'on the go.'

Advertising slogan: 'Plymouth - America's lowest priced full sized car.'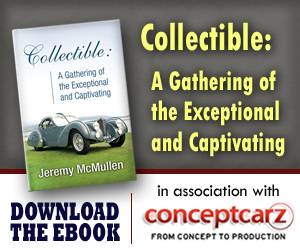 © 1998-2014. All rights reserved. The material may not be published, broadcast, rewritten, or redistributed.