Image credits: © Buick. GM Corp
2004 Buick Park Avenue news, pictures, specifications, and information

Tweet
BUICK PARK AVENUE AND BUICK PARK AVENUE ULTRA - LUXURY, POWER, QUALITY AND COMFORT IN A CLASSIC DESIGN
For 2004, Buick's flagship Park Avenue offers impressive quality, comfort and performance in a classic full-size luxury sedan. (concept carz)

Reflecting an enduring heritage of distinctive styling, skilled craftsmanship and quality appointments that have been synonymous wîth the Buick nameplate for 100 years, Park Avenue is the definitive example of sensible luxury in an automobile.

Park Avenue's long, 113.8-inch (2,890-mm) wheelbase contributes to its elegant styling and comfortable ride. Yet its sequentially fuel-injected 3800 3.8L Series II V-6 engine, tuned suspension wîth 16-inch aluminum wheels and P225/60R16 tires give it the feel of a sportier, more agile driving machine. Fuel economy estimates for Park Avenue are 20 mpg for city driving and 29 mpg on the highway.


For 2004, Park Avenue features a new monochromatic stand-up hood ornament and two new exterior colors: Slatestone Metallic and Platinum Metallic.

Park Avenue also features new cluster graphics and interior colors, including a new Light Cashmere or Shale trim wîth new Dark Birdseye Maple woodgrain and Medium Gray trim wîth Satin Walnut woodgrain.

Park Avenue Últra
In addition to the standard Park Avenue, Buick offers the supercharged Park Avenue Últra, which also draws from a rich design heritage to reveal a modern interpretation of a classic Buick.


Park Avenue Últra is trimmed wîth classic Buick features such as a vertical-bar grille and front fender portholes. Originally introduced in 1949, as 'VentiPorts,' three functional, chrome-plated portholes on each front fender give the vehicle a powerful look and allow additional air to flow through the engine compartment. Since 1949, Buick models have periodically sported various porthole designs. Portholes were re-introduced on Últra for 2003, the centennial year of Buick's incorporation; the 2004 model year marks the centennial of the production of the first Buick automobile.

Large 17-inch, chrome-plated aluminum wheels wîth low-profile tires, chrome exhaust tips and chrome accents allude to the strong powerplant under Últra's hood. Park Avenue Últra also comes equipped wîth StabiliTrak for improved handling on slippery road surfaces.

Inside, Últra's occupants are surrounded by Park Avenue's trademark luxury, wîth a Burled Walnut woodgrain trim on the instrument panel, §teering wheel, doors and optional convenience console. Últra comes equipped wîth an electrochromic inside rearview mirror wîth integral compass, heated outside rearview mirrors wîth integral turn indicators, universal transmitter to activate remote systems such as garage door openers and the Concert Sound III audio system. Park Avenue Últra also can be ordered wîth options such as a sunroof, trunk-mounted CD changer, EyeCue head-up instrumentation display and Últrasonic Rear Parking Assist for detecting objects behind the vehicle when in reverse.


Supercharged power, sporty ride
The 2004 Park Avenue Últra provides surprising handling and a sporty ride thanks to its 17-inch chrome-plated aluminum wheels, P235/55R17 Goodyear Eagle LS blackwall touring tires and a standard Gran Touring package wîth specially tuned suspension and rear stabilizer bar. Together these features work to transform the power from Últra's 240-horsepower (179-kw), supercharged 3800 3.8L Series II V-6 engine into a remarkably enjoyable ride. Últra's fuel economy estimates are 18 mpg for city driving and 28 mpg on the highway.

Park Avenue offers an impressive list of package options including 16-inch, chrome-plated aluminum wheels, dual heated outside rearview mirrors wîth integral turn indicators, electrochromic inside rearview mirror wîth compass, heated seats, moisture-sensing wipers, AM/FM CD and cassette audio system, driver information center, traction control, OnStar direct-link driver assistance and navigation system, and Memory Package. The Memory Package includes two presets for 10-way power driver's-seat, climate-control and audio-system preferences.
Source - Buick
A four-door luxury sedan built by General Motors, the Buick Park Avenue was a survivor from the big-boat era, and very popular with the mature car buyer. Constructed on old-school American luxury, the Park Avenue was for the discerning buyer who craved soft, pillowed seats and an ultra quite ride. Sold by GM's Buick division, the Park Avenue nameplate was first used in 1977 as the Buick Electra's luxurious trim level offering 1970's extras like plush carpeting and velour headliner. Next the Park Avenue was used as a sub-model in 1985 before becoming a solo model in 1991 and the replacement for the Electra. Invoking memories of a posh suburb, the nameplate is actually derived from the wealthy NYC Boulevard, Park Avenue. Until 2005 two generations of the Park Avenue were produced in the U.S. In 2007 the nameplate was used on a large Buick sedan for the Chinese market built by Shanghai GM.

The first Park Avenue was the front wheel drive sub-model of the 1985-1990 Buick Electra. As the super-posh trim level for the Electra, the early Park Avenue models came with incredibly thick velour upholstery filled with faux wood trim interior and plenty of chrome on the outside. In 1966 the Electra Park Avenue was downsized slightly but still remained a large vehicle with a hefty V8. Midway through the 1980s the car was downsized again, but this time to a much shorter and lighter model with a slimmed-down, squared-off body. The Electra Park Avenue adopted front-wheel drive and used fuel-efficient V6 power. The rear wheel drive Electra continued in production, while the front wheel drive Electra Park Avenue continued into the 1990s as the Park Avenue.

For 1985 no rear wheel drive Electra sedan was available though it didn't include a rear wheel drive Electra Estate Wagon. 1985 brought with it in a brand new platform for the front wheel drive Electra and several available versions including Electra 300, Electra 380, Electra 430, Park Avenue and Park Avenue Ultra in both coupe and sedan form. The Electra 300 was powered by the 3.0L engine, the 380 and Park Avenue/Ultra featured the 3.8L engine, while the 430 was powered by the Oldsmobile 4.3L diesel. The base version was the front wheel drive, while everything else was an option to that model. All of the sub-models were discontinued between 1986 and 1990.

Also carrying the Park Avenue nameplate was the Buick Park Avenue Essence concept debuted in 1989 to showcase new styling and innovative technology for GM. Appearing in a light green metallic color at first, the Essence eventually appeared in while at various auto show circuits. The interior of the concept car featured an incredibly vast instrument panel that held many innovative features and a prototype Delco Navicar navigation system. Powering the concept car was n 185 hp version of Buick's 3800 OHV V6 engine.

Replacing the Electra, the big luxurious Park Avenue arrived in 1991 with GM's new 3800 V6 engine along with a new front-wheel drive chassis that made the sedan actually easier to steer. The base and Ultra trims were available throughout the Park Avenue's lifespan. The upscale Ultra was designed with the younger consumer in mind and had more emphasis on performance. The first generation Park Avenue introduced in 1990 rode on GM C platform through 1997 when the C-body was dropped. A little bit bigger than the square 80's version, the new Park Avenue was all soft curves and elegant lines and featured nice luxury features like dual-zone climate controls. Taking many styling cues from the '89 Park Avenue Essence, the Park Avenue was incredibly eye-catching with a sleek silhouette that was compared often to the then-current Jaguar. The rounded lines, full-width tail lamps and large 'dollar-grin' grille were used in the styling of other 1990 Buick models. The Ultra received 20 more horsepower in 1994 and the option of heated seats. The base model received a power boost the following year, which brought it to 205 horsepower.

Powering the Park Avenue Ultra was a supercharged version of the 3.8-liter V6 that produced 240 hp, to the base model's 3.8 L 3800 Series I V6 engine producing 205 hp. Only a very limited few Ultra models were equipped with this supercharged engine and many considered the version to be a 'sleeper' because of its impressive acceleration, despite its huge size. Equipped with a 4-speed automatic transmission, the front-drive Buick featured ABS and front and side airbags. The base model featured plush velour on the inside with an available upgrade option to leather. The Ultra featured a standard leather interior.

From 1991 through 1996 the base Park Avenue model was sold in the Europe. Differing from the U.S. version, the European model sported a wider number-plate bezel, truncated taillamps with separate amber turn signals and red brake lamps, rear red fog lamps, different lens pattern headlamps, amber front turn signal indicators, side turn signal repeaters, white front side running markers, 'flagpole' external rear-view mirrors, 'softer' air bags, metric speedometer and gauges and solider seat belt and anchors. All of these adaptations were in compliance with strict safety standards with the European regulatory.

The first generation Park Avenue would be the last Buick officially marketed by GM in Europe. In an attempt to de-clutter the Buick range in Europe, Buick was no longer offered to European consumers. Cadillac and Chevrolet would be the only GM North American brands sold in Europe after 1996.

In 1997 the second generation Park Avenue was launched in 1997, now constructed on GM's G platform, though GM continued to call it the C platform. Growing even more polished by 1997, the Park Avenue was a plush ride with good handling. Gaining a few extra inches in wheelbase, the second generation was an even sturdier drive. Only Ultra models were supercharged. Powering this new generation were updated Series II variants of the 3800.

Buicks flagship large sedan, the Park Avenue could seat up to six passengers with the front bench seat. A hood ornament adorned the front of the base trim model while the Ultra featured a subtle tri-shied inset on the upper edge of the grille. The base model no longer offered velour interior and instead featured leather trim. Buick wanted its Park Avenue customers to feel incredibly pampered, and the plush leather seats and numerous power features did this easily. The adjustable seat, mirror and wheel settings could all be easily accessed remotely before ever entering the vehicle. In 1998 the Park Avenue received available OnStar, stability controls in 2000, and available park assist in 2001. The 2003 Ultra received a new grille, 17-inch chrome wheels and fender 'portholes'.

Not many changes were in store for 2003 except for the return of characteristic Buick ventiports and a flashy grille that held a bigger monochromatic tri-shield badge in the center. The base model in 2004 would be the final USDM Buick to sport a factory hood ornament. The final model year was 2005 and the base model received the new grille and the once-exclusively Ultra ventiports. Another change for this year was a revised rear end with a new chrome bar and embossed Park Avenue script above the license plate holder along with amber turn signal flashers. The final 3,000 Park Avenue models sported Special Edition badging with a silhouette of the New York City Skyline and the classic Park Avenue script underneath. 300 of these 3,000 models were done in a special two-tone black-on-platinum finish.

Though they tried to appeal to younger drivers, the Park Avenue remained a reliable 'older' car despite the Ultra engine options. On June 18, 2004 Buick Park Avenue production ended as part of Buick's rebranding push and was replaced by the Lucerne V8 in 2006, also effectively replacing the LeSabre.

General Motors launched a luxury sedan in China in 2007 using the Park Avenue nameplate that was replacing the Buick Royaum. Assembled by Shanghai GM from CKD kits, the Park Avenue was based on the Australian-built Holden Caprice and was available in three trim levels; Comfort, Elite and Flagship. Powered by Australian-built version of the GM High feature engine, the standard engine is 2.8 L LP1 while an optional 3.6 L LY7 is available for the Elite and Flagship models. A Bosch E77 32-bit ECM processor is the engine control unit used. Now powertrains were introduced in 2010, the 3 L SIDI and 3.6 L SIDI displaced the previous 2.8 V6 and 3.6 V6. This model wasn't available for sale in the U.S. or Canada.

Sources:
http://en.wikipedia.org/wiki/Buick_Park_Avenue
http://www.cargurus.com/Cars/Buick-Park-Avenue-Overview-d274
http://betterparts.org/buick/buick-park-avenue.html#.UqNUEmRDt0Y
http://www.edmunds.com/buick/park-avenue/

By Jessica Donaldson
For more information and related vehicles, click
here
SUBARU ANNOUNCES PRICING ON 2015 IMPREZA® MODELS
◾Well- equipped Impreza pricing begins at $18,195 ◾Revised front styling with new headlights, grille and bumper ◾Rear Vision Camera standard across line ◾EyeSight® Driver Assist Technology now available ◾New Infotainment systems and features ◾Best fuel economy of any gasoline all-wheel drive passenger car; now up to 28 mpg city/37 mpg highway/31 mpg combined Cherry Hill, N.J. - Subaru of America, Inc., today announced pricing on the remodeled Impreza® line of compact 4-door and 5...[Read more...]
VOLKSWAGEN ANNOUNCES PRICING OF 2015 GOLF MODELS, STARTING AT $17,995
The seventh-generation version of VW's worldwide best seller offers more space, less weight, and increased efficiency at an even better value ◾Pricing starts at $17,995 for the two-door Golf Launch Edition model with manual transmission ◾New TDI® S model reduces Clean Diesel entry pricing by more than $3,000 ◾New available technology including Forward Collision Warning and Automatic Post-Collision Braking System ◾Room for five with a larger trunk than any midsize sedan ◾New 1.8-liter TSI® e...[Read more...]
THE NEW POLO - A PARADE OF PREMIERES AT GENEVA
Polo BlueMotion, Polo Blue GT and CrossPolo in top form New efficiency TSI: For the first time, Polo BlueMotion with petrol engine (4.1 I/100 km) Even more charisma: Polo BlueGT now with 150 PS, CrossPolo perfected Ten key facts on the world premiere of the new Polo TSI BlueMotion, Polo TDI BlueMotion, Polo BlueGT and CrossPolo: 1.The world's most fuel-efficient five-seater with a petrol engine: The new Polo TSI BlueMotion consumes just 4.1 l/100 km. 2.The world's most fuel-efficient ...[Read more...]
MODEL YEAR 2014: MORE EFFICENT, DOWNSIZED ENGINES AND AN EXTENDED R-LINE RANGE HEAD THE CHANGES
New 1.8-liter turbocharged and direct-injection TSI® engine to feature in Jetta, Beetle, and Passat, replacing the 2.5-liter five cylinder. R-Line® range expands to five models. • Jetta SE and SEL models are fitted with new 170-horsepower 1.8-liter engine, offering a manufacturer predicted highway fuel economy improvement of 16 percent • All Jetta models now have independent rear suspension • VW Car-Net™ connected services introduced across a broad range of models • New 1.8-liter engine in...[Read more...]
ALL-NEW 2014 FIAT 500L EXPANDS FIAT BRAND'S PRODUCT LINEUP AND COMMITMENT TO INNOVATIVE AND VALUE-LOADED ITALIAN CARS
◾Loaded with value: all-new 2014 Fiat 500L arrives to FIAT studios this June with a starting price of $19,100 and four well-equipped models ◾Leveraging: taking the FIAT brand's DNA, the all-new Fiat 500L expands the appeal of the iconic 500 while adding two more doors plus best-in-class interior volume (120.1 cu. ft.) providing comfortable accommodations for five passengers ◾Large: a Fiat 500 designed on the new 'small-wide' vehicle architecture for 27 inches more length, plus six inches more ...[Read more...]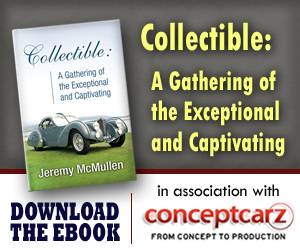 Buick
Monthly Sales Figures
Volume
December 2014
20,357
November 2014
19,143
October 2014
18,699
September 2014
17,466
August 2014
22,143
July 2014
17,683
June 2014
21,403
May 2014
19,957
April 2014
19,214
March 2014
20,428
February 2014
19,192
January 2014
13,278
(More Details)
© 1998-2014. All rights reserved. The material may not be published, broadcast, rewritten, or redistributed.