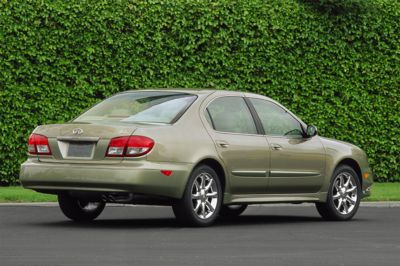 2004 Infiniti I35 news, pictures, specifications, and information
Recent Vehicle Additions
These are standard specifications - not necessarily specifications for the vehicle(s) in the photo(s).
Averages
Avg. Household Income :
$45,817
Avg. Home :
$274,500
Avg. Gallon of Gas :
$2.10
The 2004 Infiniti I35 measures 70.20 inches in width, 193.70 inches in length, and has a wheelbase of 108.30 inches.
For additional safety information and testing procedures, please visit the NHTSA website.