Image credits: © Honda.
2004 Honda Civic news, pictures, specifications, and information

Tweet
Civic Hybrid First Hybrid Vehicle To Earn Advanced Technology
Partial Zero Emissions (AT-PZEV) Status

Civic Hybrid and Civic GX are first two AT-PZEV vehicles

TORRANCE, Calif., June 12, 2003 --- The 2003 Honda Civic Hybrid is the first- ever hybrid vehicle to earn certification as an Advanced Technology Partial Zero- Emissions Vehicle (AT-PZEV) from California's Air Resources Board (CARB), adding to a long list of Honda firsts in environmental technology leadership.
The 2003 Civic Hybrid, currently sold in California, is the only hybrid vehicle to achieve this stringent emissions level, producing about 90-percent fewer smog-forming engine emissions than required of a typical new vehicle. The Civic Hybrid joins the natural gas-powered Civic GX as the only two vehicles to achieve AT-PZEV status under California's Zero Emissions Vehicle (ZEV) program. In addition to the air quality benefits provided, the Civic Hybrid contributes to energy security and reduces green house gas emissions by delivering high fuel efficiency in a five-passenger sedan. (concept carz)
"Honda's leadership in introducing cleaner vehicles is the result of our longstanding commitment to the development of new technologies like hybrids and fuel cells, and the introduction of these technologies to the market as early as possible," said Gunnar Lindstrom, senior manager of Alternative Fuel Vehicles at American Honda Motor Co., Inc. "We have demonstrated that near zero emission gasoline vehicles, hybrids and natural gas vehicles are each an effective path to improving air quality."

To achieve the AT-PZEV emissions classification, a vehicle must be a Super Últra Low Emission Vehicle (SÚLEV) wîth zero evaporative emissions and must carry a 15-year/150,000-mile warranty on emissions equipment.
"This is a significant accomplishment for Honda and an important step toward cleaner air for the citizens of this state," said Alan Lloyd, chairman of California's Air Resources Board. "It speaks to Honda's commitment to technology leadership and the emphasis they have placed on reducing vehicle emissions to extremely low levels." In keeping wîth the company's commitment to environmental technology leadership, Honda has consistently led the in meeting new emissions requirements. Every 2003 Honda model achieves Low Emissions Vehicle (LEV) status or better. Honda also has the highest Corporate Average Fuel Economy (CAFE) rating among the 10 major automakers.
In December 2002, Honda introduced the FCX, the first and only hydrogen- powered fuel cell vehicle to receive both EPA and CARB certification for regular commercial use. The City of Los Angeles has begun a lease program for five Honda FCX vehicles, the world's first commercial application of a fuel cell vehicle.

Other Honda clean air innovations include:

- Civic ÚLEV (September 2001) - the first mass-market vehicle sold nationwide as an Últra Low Emission Vehicle (ÚLEV);
- Accord SÚLEV (November 1999) - the first vehicle to gain Super-Últra Low Emission Vehicle certification in California;
- Insight (December 1999) - the first gasoline-electric hybrid car sold in the Únited States. Achieved highest EPA fuel economy rating ever and CARB SÚLEV status (CVT), ÚLEV (MT);
- Civic GX (April 1998) - the natural gas-powered Civic is the cleanest internal combustion engine vehicle ever tested by the EPA;
- EV Plus (May 1997) - the first application of advanced nickel-metal hydride batteries in an electric vehicle;
- Accord ÚLEV (September 1997) - the first gasoline-powered vehicle to gain Últra Low Emission Vehicle certification in California;
- Civic (September 1995) - the first gasoline-powered vehicle to gain Low Emission Vehicle certification in California.
- Civic CVCC (1975) - the world's first vehicle to comply wîth the 1970 Clean Air Act using lean burn technology that produced fewer emissions based on the enhanced performance of the engine (without a catalytic converter).


Source - Honda Media
Toyota is Global Hybrid Leader with Sales of 7 Million
• Recent million-unit milestone achieved in record time
TORRANCE, Calif. (Oct. 13, 2014) – Toyota Motor Corporation announced today global hybrid sales surpassed the 7 million unit mark in September. Toyota achieved this latest million-unit hybrid milestone at the record pace of nine months. 'Hitting the 7 million mark represents our customers' recognition of the benefits of Toyota and Lexus hybrid vehicles,' said Bob Carter, Toyota senior vice president of automotive oper...[Read more...]
Honda Civic Type R Concept Model set for Worldwide Debut at the 2014 Geneva Motor Show
Honda today reveals its 2014 Geneva Motor Show line-up, including the worldwide debut of the Civic Type R Concept model, the European debut of the Fuel Cell Electric Vehicle (FCEV) Concept, the powertrain layout of the new NSX and the 2014 Civic World Touring Car Championship race car. Racing Car for the Road – Civic Type R Concept Honda's appearance at the 2014 Geneva Motorshow will lead with the worldwide reveal of the Civic Type R Concept model, providing the styling direction f...[Read more...]
WIND TURBINES BEGIN PROVIDING RENEWABLE ENERGY AT HONDA TRANSMISSION PLANT IN OHIO
01/09/2014 - RUSSELLS POINT, Ohio Consistent with Honda's long history of innovation and the company's commitment to reduce CO2 emissions, Honda Transmission Mfg. of America, Inc., has finalized installation and will begin operation of two power-producing wind turbines next week at its plant in Russells Point, Ohio, through an agreement with a subsidiary of ConEdison Solutions of Valhalla, NY. The installation of the turbines means that the plant will be the first major automotive man...[Read more...]
HONDA RELEASES 2013 NORTH AMERICAN ENVIRONMENTAL REPORT
12/10/2013 - TORRANCE, Calif. • CO2-adjusted fuel economy of Honda and Acura automobiles up 9.5%
• CO2 emissions intensity of automobile production in N.A. down 16.2%
• CO2 emissions intensity of product shipments in the U.S. down 8%
• CO2 emissions intensity of service parts shipments in the U.S. down 13.5%
Honda today released its ninth annual North American Environmental Report. Honda's ongoing efforts to reduce the environmental impact of its produ...[Read more...]
Toyota Leads The Future Of Mobility Conversation At 2013 Aspen Ideas Festival
◾Toyota joins Aspen Ideas Festival as presenting underwriter for first time ◾Advanced technology vehicles on display ◾Experts to discuss the role of automated technologies in reducing global traffic fatalities TORRANCE, Calif. (June 28, 2013) – Toyota will help advance the national conversation around the future of mobility and advanced technologies such as hydrogen fuel cell vehicles and autonomous cars with its first-time presence at the Aspen Ideas Festival from June 26 to July 2...[Read more...]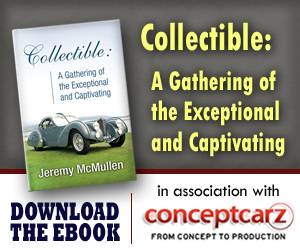 Honda
Monthly Sales Figures
Volume
December 2014
119,472
November 2014
106,957
October 2014
105,745
September 2014
104,391
August 2014
151,551
July 2014
123,428
June 2014
117,817
May 2014
137,928
April 2014
118,334
March 2014
117,738
February 2014
88,860
January 2014
80,808
(More Details)
© 1998-2014. All rights reserved. The material may not be published, broadcast, rewritten, or redistributed.