Image credits: © Dodge.
2004 Dodge Sling Shot Concept news, pictures, specifications, and information

Tweet
Auburn Hills, Mich., Jan 04, 2004 - Dodge Sling Shot is a boldly distinctive new sports car vision from Dodge - one that's practical, adaptable and, above all, affordable.

Designed from the ground up to be a driver's car, wîth the kind of look, feel and responsive drivability that enthusiasts demand, the Sling Shot concept was designed wîth fuel efficiency being a key part of its basic design.

Dodge Sling Shot is designed for open-air driving wîth a main roof panel and side rails over the passenger area that can be stored in the trunk (Sling Shot has two storage areas), while a canvas roof panel can slide back and out of the way like a roll top desk for open-air driving.

Efficient, Responsive and Fun to Drive - Genuine Dodge Character

Sling Shot features a rear-mounted, 3-cylinder, gasoline engine that is tuned to deliver 100 bhp and 0-60 mph time of about 10 seconds due to power to weight ratio of 17.4 lbs/bhp. A five-speed gearbox, rack-and-pinion §teering, four-wheel independent suspension and four-wheel disc brakes complete the driver-oriented characteristics contributing to the Sling Shot's efficient, responsive and fun-to-drive personality at the same time delivering up to 45 mpg.

A 'Machined' Interior Look

The Dodge Sling Shot concept has an interior design influenced by the legacy of Dodge and Chrysler's performance past - when 'blown' HEMI engines dominated the American landscape. Starting out wîth engine bits for inspiration, Sling Shot's interior designers combined these elements into an artful blend of visual excitement and tactical pleasure.

'Sling Shot is a dynamic, creative look at the never-ending quest to offer visually exciting design, structural integrity, operating efficiency and the all-important fun-to-drive quotient in an affordable, entry level sports car,' said Trevor Creed, Senior Vice President - Chrysler Group Design.
Source - Dodge Media
FORD ECOBOOST POLICE INTERCEPTORS OUTRUN CHEVROLET CAPRICE V8, HEMI DODGE CHARGER IN MICHIGAN STATE POLICE TESTING
◾Ford EcoBoost® Police Interceptor sedan repeats top performance and retains its title as best-in-class overall acceleration pursuit vehicle ◾New Ford EcoBoost Police Interceptor utility vehicle acceleration faster than Chevrolet Tahoe and all base V6 competitors ◾Ford Police Interceptors maintain segment sales leadership for 16 years straight Ford, manufacturer of the best-selling police vehicles since 1996, trumped Chevrolet and Dodge in recent instrumented acceleration testing by the Mic...[Read more...]
MECUM TOPS $18.6 MILLION IN CHICAGO
Walworth, WI - October 15, 2013 -- The windy city welcomed Mecum Auctions with an exceptional sale and enormous crowds at the Schaumburg Convention Center in Schaumburg, Ill., this past weekend. With 965 cars crossing the block throughout the three-day event, 615 hammered sold for a 64 percent sell-through rate and $18,634,223 in sales. The one-of-a-kind personal driver of Corvette's original designer Harley J. Earl led auction sales with a hammer price of $1.5 million. Chicagoland was...[Read more...]
RON BURGUNDY ANCHORS NEW 2014 DODGE DURANGO ADVERTISING CAMPAIGN
◾Co-branded advertising campaign combines power of Detroit automaker, major Hollywood studio and Will Ferrell (as Ron Burgundy) in biggest ever original content promo ◾Campaign launches new 2014 Dodge Durango featuring 'Anchorman 2: The Legend Continues' character Ron Burgundy as its new pitchman ◾Multimedia campaign spans television, digital, social and print ◾Television spots debuted on television and online on Saturday, October 5 ◾Campaign champions holiday release of Paramount Pictures' ...[Read more...]
Crowd Shakers And History Makers At Mecum's Chicago Auction Oct. 10-12
• Hemi Under Glass Collection and Harley J. Earl Corvette Part of 1,000-Car Lineup
Walworth, WI - September 16, 2013 -- Mecum Auctions is taking the gavel to Chicagoland this Oct. 10-12 with 1,000 vehicles expected to cross the block at the breathtaking Schaumburg Convention Center. The lineup is already fraught with headline-worthy consignments including the most famous wheel-standers in drag racing history– the Hurst Hemi Under Glass Collection – as well as the one-of-a-kind,...[Read more...]
CONSUMER REPORTS: CHEVROLET SILVERADO IS TOP TRUCK, BUT RAM 1500 MAKES FOR A BETTER DAILY DRIVER
• Showdown between the Silverado 1500 & Ram 1500 was neck-and-neck
YONKERS, N.Y., Sept. 17, 2013 - In a heavy-metal duel between two top pickup trucks, the Chevrolet Silverado 1500's 'Excellent' road-test score makes it Consumer Reports' top-rated truck. But testers point out that the second-place Ram 1500 may be a better daily driver. Each model won skirmishes along the way, and they finished one-two in a competitive pickup truck category— separated by only three points. Bot...[Read more...]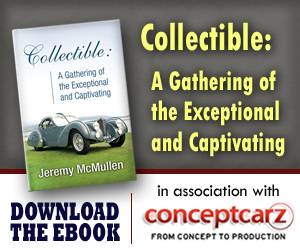 Dodge
Monthly Sales Figures
Volume
September 2014
44,020
August 2014
49,895
July 2014
43,118
June 2014
50,314
May 2014
57,923
April 2014
53,463
March 2014
60,575
February 2014
49,744
January 2014
34,905
December 2013
47,689
November 2013
41,506
October 2013
45,314
(More Details)
© 1998-2014. All rights reserved. The material may not be published, broadcast, rewritten, or redistributed.