Image credits: © BMW.
2004 BMW M5 news, pictures, specifications, and information

Tweet
Following 20 years production and three generations of the 'businessman's express', BMW has shed a little light on the next generation M5 wîth the unveiling of the BMW Concept M5 at the Geneva Motorshow.

Translating Formula 1 technology directly into a road car, the BMW Concept M5 is powered by a V10 engine - a BMW first. Delivering around 500bhp and 500Nm of torque, the Concept M5 is capable of completing the zero to 62mph sprint in well under five seconds.

Such impressive levels of performance are made possible by specially modified Bi-VANOS camshaft timing, individual throttle butterflies and engine electronics derived from the BMW Williams F1 car. These are linked to an enhanced DSC traction control system, a variable limited slip differential and adapted brakes to ensure that the Concept M5 offers an exhilarating, yet safe, driving experience.

Alongside the engine developments, Formula 1 technology is carried over to the gearbox. The Concept M5 is equipped wîth a seven-speed Sequential Manual Gearbox - another first for BMW.

Únder the skin, the BMW Concept M5 is based on the 5 Series saloon launched in 2003, both cars benefiting from an aluminium chassis and lightweight aluminium front body panels. Visually, the BMW Concept M5 stands apart from its 'standard' 5 Series brethren by the addition of modified front and rear air dams, side sills, side air vents and four exhaust tailpipes. Additionally, it has M alloy wheels of an exclusive design measuring 8.5J x 19 on the front and 9.5J x 19 on the rear, wîth 255 / 40 ZR 19 and 285 / 35 ZR 19 tyres respectively.

While the BMW Concept M5 is strictly a concept car, a production version of the car could be available within a year.
Source - BMW
Precisely 20 years have already passed since the BMW M5 established a new §egmènt, which has in the meantime also been discovered by other car manufacturers. And that car – the original – is still by far the most successful player in the high performance sedan §egmènt. Spread over three generations of production, more than 35,000 units were built – initially manually at the BMW M plant in Munich and later at the 5 Series assembly line in Dingolfing. These units were then sold worldwide.

The secret of the BMW M5's popularity has always been the successful synthesis of unobtrusive yet powerful appearance, combined wîth a high-performance power unit – a sports car featuring Formula 1 technology and at the same time a sedan offering premium comfort.

In terms of driving dynamics, the BMW M5 had always set standards in its §egmènt. It not only excelled due to its high performance, but due to the way in which M power was produced and developed. It appeared as if this first-rate car's inexhaustible power reserves had created a totally new dimension in effortlessness.
BMW M5 parameters: Performance, style and driving fun.

Due to the change of model within the 5 Series, the BMW M product portfolio is currently presented without a BMW M5, even though the demand for such a car has never diminished. For this reason, BMW M designers have begun designing a possible successor based on the new BMW 5 Series. This car is a far-reaching concept on an appealing subject: the BMW Concept M5. Such a car could undoubtedly serve as a stimulus and offer solutions for a future series-production vehicle.

Totally in keeping wîth the high demands of our clientele, whose main reasons for purchasing a car are performance, style and driving fun, the BMW M5 Concept makes its living out of contrasts: the principle of optimal performance wrapped in a discreet but, by comparison wîth the 5 Series, distinctive body design.

When seen alongside the new 5 Series, the exterior design of the BMW Concept M5 has its very own uniqueness. Modified front and rear air dams and side sills, a slightly lower body, side air vents, an exclusive wheel design as well as the four M-type tailpipes, visually accentuate the vehicle's claim to being a sports car.

The first V10 high-revving power unit in a sedan

The heart of every M automobile, and that includes the BMW Concept M5, must be its exclusive high-performance power unit wîth high-revving air intake technology, an engine which sets a benchmark in this field. With this engine, BMW M is presenting a masterpiece in power unit technology that undoubtedly has just what it takes: the figure 5 is predominant wîth a 5.0-litre capacity producing around 500 bhp (368 kW) and a maximum torque of at least 500 Nm, these being the kind of figures BMW M considers worthy of a possible new M5.

And the figure ten will also gain in significance, as, for the first time in BMW history, a series-production sedan is to be powered by a ten-cylinder internal combustion engine, the sound and power of which is closely related to the engine currently providing monstrous power to the BMW Williams Formula 1 racing car, without a doubt the most powerful car on the starting grid.

The engine powering the BMW Concept M5 should be in a position to mobilize the enormous power reserves required to assist this unique sports sedan in achieving a remarkable driving performance. Engineers at BMW M envisage the car accelerating from 0 to 100 km/h (0 to 62 mph) over the classic distance in well under 5 seconds, the 200 km/h (125 mph) mark being reached in just 13 seconds.

It is not power alone that makes an M power unit so unique. The technology of this newly-developed ten-cylinder engine should not be perceivable by single-dimensional power or sheer performance alone, but first and foremost by the method of achieving such performance. M power featured in the new BMW Concept M5 will once again rise to the occasion and become a perfect example of what is technically feasible and appropriate.

This is evident not only in the extremely appealing design of a BMW high-performance engine. Needless to say, this specially developed BMW M engine incorporates typical features such as high-pressure VANOS, individual throttle butterflies, engine electronics designed by our own engineers and based on knowledge gained from Formula 1 racing as well as traverse force-regulated oil supply.

Moreover, the BMW Concept M5 stands out from others by having the most innovative drive concept in its class. Thanks to a superior gearbox solution, the driver can benefit from a completely new 7-speed SMG, a rapid manual gear-shift and, if required, comfortable cruising. This piece of technical mastery also has its origins in Formula 1 synergism.

Optimum driving behavior, whether in town or on the Nürburgring

The designers of the BMW Concept M5 were, of course, eager to succeed against competition in building the lightest car, as BMW wishes to continue pursuing the concept of intelligent lightweight construction in order to achieve a high level of longitudinal and lateral dynamics. As seen on the new 5 and 6 Series, BMW has already presented an innovative example of a lightweight front end construction. BMW M engineers aspired to achieve the best power-to-weight ratio in this market §egmènt, thereby fully utilizing their abundant experience in suspension design.

Based on the excellent all-aluminium suspension of the new BMW 5 Series, wîth the addition of some elements from the new BMW 7 Series, they have designed the BMW Concept M5 for maximum comfort when driving for longer periods on highways or in stop-and-go city traffic, as well as for putting on a good show when racing round the north loop of the Nürburgring. In addition to a specially tuned Dynamic Stability Control (DSC), a variable M-type limited-slip differential, which we are already familiar wîth from the BMW M3, ensures optimum driving behavior in all situations.

The 9½ inch light-alloy rear wheels, manufactured especially for the BMW Concept M5, boast specially designed, extra wide 285/35 ZR 19 tires. At the front there are 255/40 ZR 19 tires on 8½ inch wheels, controlled by a newly designed Servotronic §teering which is fitted as standard. A reinforced braking system developed especially for the BMW Concept M5 enables the driver to fully control the engine's exceptional performance.

Equipment in a class of its own

Needless to say, the BMW Concept M5 also offers scores of ideas for equipping the car wîth particularly exclusive and sporty options. Without going into detail right now, it can be said that the special solutions required to satisfy the demanding customer's preferences in this particular market §egmènt have been realized.


When exactly the concept of a series-produced M5 will be realized cannot be confirmed at the present time. However, it can be assumed that a successor to the extremely popular BMW M5, based on the BMW Concept M5 now being exhibited, could possibly go on sale during the course of the year 2004.
Source - BMW
The BMW M5 is a performance version of BMW's 5-Series and created by BMW Motorsports. First introduced at the Amsterdam Motor Show in 1984, the M5 has been made from various 5-Series versions throughout the years, including the E28, E34, E39 and E60. Originally, the M5 was hand-built utilizing the 535i chassis and a modified BMW M1 engine. When introduced, it was the fastest production saloon car in the world.

In 1984 BMW offered multiple versions of the M5 to accommodate the different markets and the rules that governed the production of vehicles in each of those areas. There were Left Hand Drives, Right Hand Drives, Euro Specs, North American Spec (NA), and South African (ZA) Spec M5. The North American M5 versions were equipped with a catalytic converter which degraded the horsepower from 286 to 256. With the 286 horsepower engine, the Euro spec M5's could race from zero to sixty in just 6.2 seconds. The North American specs accomplished the sixty-mile-an-hour run in 6.5 seconds.

The production of the M5 on the E28 series platform lasted from 1984 through 1986. From 1989 through 1995 the M5 was produced on the E34 platform. For the North American market, production of the E34 M5 was from 1991 through 1993 and continued the tradition of being hand built usually in teams and transpiring over a two week time period.

Under the hood was a modified inline-six cylinder engine from the E28 M5 and the E24 M635CSi. The bore and stroke were enlarged to a total capacity of 3535 cc and a compression of 10:1. Unique to the M5 engine were a new forged steel crankshaft, camshafts, and electronically controlled butterfly valve. The result was 3.6 liters and 315 horsepower. The US and Switzerland versions received catalytic converters and a lower horsepower rating, 310. Power was dispersed to the rear wheels with the help of a Getrag 280/5 five-speed manual transmission. Standard was a limited slip differential with a maximum locking of twenty-five percent.

The engine was further modified in 1992 to 3.8 liters, except for the North American market which retained the 3.6 liter unit. Power rose to a respectable 340 horsepower for the Euro Spec engines. A six-speed Getrag gearbox, introduced in 1992 for the Euro Spec M5, continued to improve the performance of the M5.

Four specialty packages of the E34 M5 were produced with the Cecotto Edition being the most exclusive with only twenty-two examples created. BMW approached two racing individuals, Joachim Winkelhock and Johnny Cecotto, for their input on the production of the M5. Cecotto requested luxury items while Winkelhock requested a lightweight version of the M5. Cecotto's versions was adorned in luxury items such as leather heated seats, wood trim, power sunroof, servotronic power steering, headlight washers, power headrests, and more. The Winkelhock Edition, of which there were only 51 examples produced, were void of luxury items in favor of a lighter vehicle. The batter and gas tank were reduced in size, and there was less sound deadening materials. The rear power windows, fog lights, headlight washers, vanity mirrors, and rear headrests were all removed. Wider tires and alloy wheels were added to the vehicle to amplify the handling. The front seats were replaced in favor of a stiffer sport seat that could hold the driver in place while accelerating through corners. All fifty one examples were painted Jet Black wth Sterling Silver metallic lower body panels.

The Jahre Motorsport Edition was built to celebrate BMW Motorsports 20th anniversary. Only twenty were created in 1992, all with European-specs. The Jahre Edition's were outfitted with the Nurburgring package and Recaro SR Sport seats adorned in special M cloth. The dash and door panels were constructed of Carbon fibre resulting in a lower overall weight. The wheels were M System II and the rear view mirror was an M Technic unit. The door handles were highlighted with 'BMW Motorsport' lettering. All of the Jahre Edition vehicles were pained in Mugello Red.

The final special edition M5 built on the E34 platform was the UK Limited Edition which celebrated the end of right-hand drive M5 production. Fifty examples were created in the early part of 1995 and offered in two colors including Rosso Red metallic and Orinoco metallic. The interior of the Rosso Red metallic versions were given natural poplar wood trim while the Orinoco metallic versions had maple wood trim inteior. Fifteen of the Rosso Red metallic were created and 35 with the Orinco metallic. The interior of the Limited Edition was outfitted with power sunroof, power front seats, headlight washers and air conditioning.

In 1998 at the Geneva Motor Show, BMW introduced the E39 M5 which stayed in production until 2003. It was built at the Dingolfing factory located in Germany and unlike it E34 version, was not hand built but rather, constructed in an assembly line. This resulted in 20,482 examples of the E39 being created.

There were three versions of the M5, the European Left and Right Hand Drive versions and the North American version. Under the hood was a 4.9 liter eight-cylinder engine producing 400 horsepower for the Euro Spec and 394 for US variants. The response time of the engine was greatly improved though the incorporation of Double-VANOS technology which varies the intake and exhaust valves for the two cylinder banks. It also allows for individual throttle butterflies for each cylinder.

Standard was a twenty-five percent maximum locking limited slip differential, a six-speed manual Getrag Type D gearbox and a reinforced clutch. The Motorsports department modified the 5-series suspension, reducing the spring hight and applying thicker anti-roll bars. Other improvements meant a stiffer ride for the occupants but less body-roll for the vehicle as it was attacking corners. Large ventilated disc brakes on all four corners meant excellent stopping power. The recirculating-ball steering system was improved, lowering its overall steering ratio and allowing for quicker response times.

Throughout its five year production lifespan, the E39 received updates both aesthetically and mechanically. Performance was rated at 5.3 seconds for the zero-to-sixty run with an electronically limited top speed of 155 mph. At the time, it once again captured the title of fastest production four-door sedan in the world.

In 2004 BMW introduced the E60 M5. This highly anticipated version continued BMW's tradition of performance style, and luxury with its 5 liter ten-cylinder engine producing 500 horsepower. A seven-speed SMG III electrohydraulic manual gearbox was a perfect match for the V10 engine, offering quick shifting and performance on demand. The weight of the vehicle was reduced through the use of an aluminum chassis, greatly increasing the power-to-weight ratio.

Without the electronically limited top speed, it is reported that the vehicle is able to reach 205 mph. The zero-to-sixty time of 4.7 second is equally as impressive.

The M series of BMW is truly the pinnacle of luxury and performance that can be ascertained from a sedan. The M5, with its four-doors, lightweight shell, modified suspension, brakes, steering, and mechanics is the reason the vehicle has continued to be successful in the marketplace.
By Daniel Vaughan | Oct 2012
For more information and related vehicles, click
here
BMW X4 SPORTS ACTIVITY COUPE AND M4 CONVERTIBLE MAKE WORLD DEBUT AT 2014 NEW YORK INTERNATIONAL AUTO SHOW
◾New BMW 4 Series Gran Coupe and BMW ALPINA B6 xDrive Gran Coupe to make North American debuts ◾Updated BMW X3 Sports Activity Vehicle also makes North American debut including first BMW Advanced Diesel X3 model for the US ◾BMW Concept X5 eDrive showcases new dimension of BMW EfficientDynamics technology Woodcliff Lake, NJ – April 3, 2014 6:00pm EDT/3:00pm PDT. . . The all-new BMW X4 Sports Activity Coupe as well as the BMW M4 Convertible make their world debuts at the 2014 New Yor...[Read more...]
THE NEW E63 AMG S-MODEL – WITH 4MATIC
• New benchmark for performance, dynamic purpose and efficiency
October 15, 2013 The E63 AMG line for 2014 features a new S-Model with 577 horsepower and 590 lb.-ft. of torque as well as a newly developed performance-oriented AMG 4MATIC all-wheel-drive system. The AMG 5.5-liter V8 biturbo engine continues to be a pinnacle of efficiency – an unusual combination of high performance and high fuel mileage that remains unrivaled worldwide in its market segment. Mercedes-AMG con...[Read more...]
MAZDA ANNOUNCES PRICING AND FUEL ECONOMY OF ALL-NEW 2014 MAZDA3
◾Redesigned Compact Car Offers Competitive Pricing, Best-in-Class Fuel Economy IRVINE, Calif., July 24, 2013 - Mazda North American Operations (MNAO) today announced official pricing and fuel economy figures for the all-new 2014 Mazda3. Starting at $16,9451 MSRP, the redesigned compact vehicle is the brand's best-selling and most recognizable nameplate worldwide with more than 3.5 million vehicles sold. With the full complement of SKYACTIV®2 technologies combined with the handsome st...[Read more...]
BMW ANNOUNCES PRICING FOR ALL-NEW X5 SPORTS ACTIVITY VEHICLE
Woodcliff Lake, NJ – June 24th, 2013 … It isn't often that an automobile manufacturer gets to launch an entirely new vehicle segment, but that's exactly what BMW did in 1999 when it introduced the world's first Sports Activity Vehicle – the BMW X5. Two generations and some 1.3 million vehicles later, the BMW X5 is set to enter its third generation. As its predecessors have done before, the all-new 3rd generation X5 will again set new standards for luxury, versatility and – because it is a BMW f...[Read more...]
BMW at the NAIAS Detroit 2013
Captivating looks laced with premium quality and groundbreaking innovations are the standout features of the models charged with continuing the success of the BMW brand into the future. The NAIAS 2013 in Detroit will see BMW presenting visitors with new models now entering series production and pioneering vehicle concepts combining technological progress, innovative forms and exemplary sustainability in a single package. BMW Concept 4 Series Coupe: more elegant, more dynamic, more individ...[Read more...]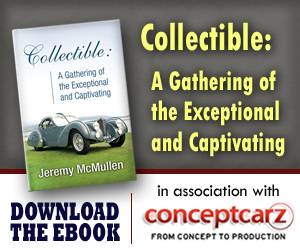 BMW
Monthly Sales Figures
Volume
March 2014
32,107
February 2014
22,017
January 2014
18,253
December 2013
37,389
November 2013
31,752
October 2013
27,574
September 2013
23,568
August 2013
24,523
July 2013
24,043
June 2013
27,074
May 2013
25,230
April 2013
23,225
(More Details)
© 1998-2014. All rights reserved. The material may not be published, broadcast, rewritten, or redistributed.