1970 Plymouth Barracuda news, pictures, specifications, and information

Tweet
| | | | |
| --- | --- | --- | --- |
| | | | Six Cylinder Hardtop Coupe |
A Street Version of Dan Gurney's Trans Am Cars
For a time, Plymouth enjoyed a racing program that cross-town rival Chevrolet didn't, due to anti-racing edicts GM enacted earlier in the 1960's. As the third and smallest of the Big Three, Plymouth had lost out to Pontiac for third spot in sales, but offered competitive vehicles with good durability and performance such as the Slant Six Valiants, and smart marketing like the Road Runner. Come 1970, Plymouth's stock was going to increase some more.

The optional Barracuda had started out as a fastback model of the Valiant, but within weeks the Mustang came out and created a segment that the Barracuda couldn't play in. A redesign in 1967 leveled the playing field. Then, with the advent of the 1970 'E-body' Barracuda (and Dodge Challenger). Plymouth trumped the industry with the ultimate ponycar. The Performance 'Cuda version had its own Trans-Am version called the AAR, which stood for Dan Gurney's All American Racers. It came with the legendary 'Six Pack', a 3x2-barrel carbed version of the 340, a unique fiberglass 'shaker' hood and strobe stripes, all at a base price of $3,966.

A total of 2,724 AAR 'Cudas were produced within a six-week time frame. Of those, it is not known how many were ordered without radios, but this is one of two existing so equipped, according to the AAR Registry.
For 1970, Plymouth introduced its restyled Barracuda. It was six inches shorter, a few inches lower, and five inches wider. It had the same wheelbase length as its immediate predecessor, yet now it had the muscular proportions that appealed to a very wide audience of buyers. The E-body platform was shared with the Dodge Challenger and available in three styles, the base model Barracuda, the luxury oriented Grand Coupe, and the 'Cuda - the high performance version which was offered with five different engine options including the Hemi.

In 1970, Motor Trend tested a 426 Hemi 'Cuda and accelerated from zero to sixty in just 5.8 seconds with the quarter-mile achieved in 14 seconds at 102 mph.

This 1970 'Cuda is one of just 13 fitted with a highly desirable combination of options. It is one of 284 hardtops fitted with the four-speed transmission, and it has a 426 cid overhead-valve Hemi V-8. The engine has two 4-barrel Carter carburetors and produces 425 horsepower at 5000 RPM. Inside the car are Rallye instrument luster group that includes tachometer, electric clock, 150 mph speedometer, and wood-grain panel. In the front is a functional shaker hood with hood pins, power front disc brakes, dual-exhaust system with chrome tips and 15 x 7 Rally wheels. Other options include the Track Pak with a 3.54:1 differential ratio featuring a live 9.75-inch Dana 60 rear axle. There is a Hemi suspension and front sway bar.

This car has been restored since new and is a numbers-matching car by the Chrysler Registry. There is a Hurst pistol-grip shifter and a 4-speed transmission.

In 2009, this Plymouth Hemi 'Cuda was offered for sale at the Gooding & Company auction held in Scottsdale, Arizona where it was estimated to sell for $175,000 - $225,000. The lot was sold for the sum of $150,000 including buyer's premium.
By Daniel Vaughan | Apr 2009
For 1970, the E-body platform became longer, lower and wider and quickly distinguished themselves from their GM and Ford rivals. The redesign was done, in part, to make room under the bonnet for Chrysler's Raise Block engines, both the 440 cubic inch RB and the 426 cubic inch Hemi with its huge cross-flow cylinder heads.

In 1969 Plymouth divided the model into two categories, the base Barracuda and the performance-oriented 'Cuda. The name 'Cuda' had evolved from the limited production Hemi 'Cuda drag cars. The standard engine in the production Cuda was the 383 cubic-inch Command V8 which offered 335 horsepower. One of the most sought after upgrade was the 440 cubic-inch Six-Barrel engine which upped the power to 390. This option was available for a mere $250 which was significantly less than the $871 option for the Street Hemi option.

This example has the 440 Six-Barrel option and 2-Door Hardtop configurations. There is a four-speed manual gearbox and a Dana 4.1:1 rear axle. Options on this car include AM radio, shaker hood, tachometer, rear window defogger, dual exhausts with chrome tips, dual chrome outside mirrors, sill and deck moldings, 3-speed wipers, sport hood with pins, Rally dash and the Sport Group of 150mph speedometer and sport steering wheel.

The interior is original and the odometer reads just 35,000 miles since new. It has been well cared for over the years and treated to a complete rotisserie restoration near the close of the 1990s. In the trunk is the correct spare tire, jack, handle and trunk mat.

In 2007 this Road Runner Superbird was brought to the Quail Lodge Resort & Golf Club in Carmel, California where it was auctioned at the Bonhams auction, An Important Sale of Collectors' Motorcars and Automobilia. It was estimated to sell for $95,000 - $125,000 but failed to find a buyer willing to satisfy the cars reserve. The lot was left unsold.
By Daniel Vaughan | Apr 2008
In 1970, 2,724 examples of the Plymouth 'Cuda AAR were sold. The 'Cuda AAR package included a six-barrel, 340 cubic-inch small block V8 that was vastly underrated at 290 horsepower, with either a four-speed or an optional TorqueFlite transmission, front disc brakes, 15 X 7-inch steel wheels, high-rate springs, heavy-duty shock absorbers and anti-sway bars. Outside, the bodywork included a flat black fiberglass hood with a functional hood scoop, a blacked-out grille, a flat black rear deck spoiler and full-length strobe stripes ending with the unique AAR logo.

This example has been given a rotisserie restoration to original specifications. It was built on April 2, 1970 at Chrysler's Hamtramck Assembly Plant. It left the factory with a close-ratio four-speed manual transmission with a Hurst 'Pistol Grip' shifter and an 8 ¾-inch Sure Grip rear end with a 3.55:1 ring and pinion.

In 2009, this Plymouth 'Cuda AAR was offered for sale at the Sports & Classics of Monterey auction in Monterey, California presented by RM Auctions. The car was estimated to sell for $60,000-$80,000. The lot was sold for the sum of $57,750 including buyer's premium.
By Daniel Vaughan | Dec 2009
| | | | |
| --- | --- | --- | --- |
| | | | V8 Cuda Series Hardtop Coupe |
For 1970, the Plymouth Barracuda lost the first two syllables of its name and became simply the 'Cuda.' There were three body styles and nine engine options offered, with the most potent being the Hemi 'Cuda powered by Chrysler's 425 horsepower, 426 cubic-inch (7-Liter) 'Street Hemi' V8. The aggressive styling envelope was pushed further with the 'shaker' hood for the Hemi engine.
By Daniel Vaughan | Aug 2010
Plymouth's muscle car was their long hood/short deck version of the Valiant, dubbed the Barracuda. In 1970, the dramatically restyled Barracuda and its high-performance brother, known simply as the 'Cuda, would become some of the most desirable muscle machines ever built. With a long list of options and an incredible color pallet, the 'Cuda demanded not only attention, but respect.

With performance being a high priority in 1970, the added weight of a convertible top meant that few people chose to order their muscle machines as convertibles. It is believed that about 155 1970 'Cuda 340 convertibles were produced. With the wide variety of options, each one can be unique in its build.

In the case of this gleaming B5 Bright Blue Metallic beauty, the original owner chose to check the box for the N96 'Shaker' fresh air package. Offering a unique air cleaner setup that protrudes directly through the hood, it indeed shakes when the accelerator pedal is depressed, and forces cold air directly into the carburetor. Due to production and safety issues that forced Plymouth to halt production on this particular option, this is the only known 1970 340 'Cuda convertible factory equipped with this option.
This 1970 Plymouth 'Cuda Convertible clone that was originally a 318 cubic-inch Barracuda convertible that was constructed in Plymouth's Hamtramck assembly plant in 1970. The modifications were done by Ultimate Rides in El Paso, Texas in the early 2000s. It is painted B-7 Blue with deluxe black leather interior. It is fitted with the factory correct Hemi brake booster, radiator, k-frame, carbs, and exhaust system.

In 2007 Cuda clone was brought to the Quail Lodge Resort & Golf Club in Carmel, California where it was auctioned at the Bonhams auction, An Important Sale of Collectors' Motorcars and Automobilia. Bidding reached a high of $70,000 (plus premium and taxes) which was enough to satisfy the reserve and the lot was sold.
By Daniel Vaughan | Apr 2008
This 1970 Plymouth 'Cuda AAR 2-door Hardtop has 76,048 original miles. It is powered by a 340/290HP six-pack and it features power steering and an axle ratio of 3.55. There are front and rear rubber bumpers and is listed in Galen Govier's registry as number 446 of 1,142. The car has been restored.
By Daniel Vaughan | Feb 2012
Two of the most prized options on the 1970 E-Body Plymouth Cuda was the 440 cubic-inch engine and the Shaker hood. The 440 cubic-inch V8 had 3 x 2-barrel carburetors and produced just under 400 horsepower. The E-body configuration was a two-door coupe with influences from some of the greatest muscle cars of that era, such as the Chevrolet Camaro. Plymouth and Chrysler both attracted buyers by offering dramatic paint and stripe packages wrapped around giant engines and performance products. Dan Gurney and Sweed Savage could be seen racing their factory prepared Plymouth Cuda's during the 1970 Trans Am circuit.

The 1970 Plymouth 440-6 Pack Cuda finished in Plum Crazy paint was offered for sale at the 2006 Worldwide Group Auction held on Hilton Head Island. It was expected to sell between $140,000-$180,000 and offered without reserve. At the conclusion of the auction, the vehicle had been sold for $120,450. The vehicle features black bucket front seats and a four-speed transmission. It has a factory shaker hood, black vinyl top, hockey stick decals and a Dana 60 rear-end.
By Daniel Vaughan | Nov 2006
Six Cylinder Hardtop Coupe
Chassis Num: 50211

This car (AAR chassis #50211) is the first of three Plymouth 'Cudas constructed by Dan Gurney's All American Racers (AAR) for competition in the 1970 Trans Am Championship. It was driven by Dan Gurney and Swede Savage during pre-season testing and used in all of AAR's and Chrysler's pre-season promotional photographs. The car was then driven for the first two races by Dan Gurney until budget cuts by Chrysler forced AAR to reduce its two car effort to a single car for Savage. Savage then drove this car in all of the remaining races except Mid-Ohio. This car earned 12 of Plymouth's 15 points in the 1970 Trans Am. #50211's race history is as follows:

Laguna Seca - Gurney finished: 17th DNF
Lime Rock - Gurney finished 14th DNF
Bryar - Savage finished 18th DNF
Mid Ohio - Did not race
Bridgehampton - Savage finished 22nd DNF
Donnybrooke - Savage finished 5th
Road America - Savage finished 2nd
St. Jovite - Savage finished 29th DNF
Watkins Glen - Savage finished 5th
Kent - Savage finished 18th DNF
Riverside - Savage finished 4th

The second AAR 'Cuda was driven by Swede Savage with the number 42 for three races (Laguna Seca, Lime Rock and Mid Ohio) before being destroyed at St. Jovite by Savage during a practice crash. AAR did not repair the severely damaged car.

In an effort to provide Plymouth with a Trans Am victory, Gurney returned for the season's final two races (Kent and Riverside) where he drove AAR's recently completed third 'Cuda with the number 48. That third car ran only in those 2 races.
| | | | |
| --- | --- | --- | --- |
| | | | Six Cylinder Hardtop Coupe |
This is a 1970 Plymouth AAR Cuda 2-Door Hardtop. It is seen here at the 2007 Eastern Concours of the United States.
By Daniel Vaughan | Jul 2007
This Plymouth Hemi Cuda was constructed in 1970 at the Hamtramck assembly plant and was originally equipped with Plymouth's top-of-the-line 'R'-code 426 Hemi V8 and a four-speed manual gearbox, making it one of only 284 examples specified with this combination.

The Hemi 'Cuda was equipped with power-assisted front disc brakes, 'shaker' hood, bucket seats, center console, elastomeric bumpers, Track Pack rear end, Rallye instrument cluster, rear window defogger, and a solid-state radio with stereo tape deck. The MSRP for this car was $5,361.85, over $200 more than the 'Cuda's base price.

The car is finished in Rallye Red with a black vinyl-covered top and sport stripes. It was sold to its first owner through Fair Chrysler Plymouth Inc. of Sacramento. Shortly after its original sale, the car was repossessed and subsequently resold on November 20th of 1970 to Andrew Farrar, a farmer living in Willows, California.

To help encourage unwitting competitors, Mr. Farrar replaced the 426 badges on the hood scoop with those from a 383 and removed the telling Hemi graphics.

Mr. Farrar drove the 'Cuda for the next two decades, eventually retiring the 49,000 mile car to a barn on his property in 1989. In 2008, Mr. Farrar decided to remove the car from storage and sent it for a comprehensive service that included attention to the brake, cooling and fuel system. A short time later, it was sold to a Southern California collector.

This car is currently a three-owner vehicle that remains in unrestored condition. The overhead valve 'Hemi' V8 engine displaces 426 cubic-inches and is fitted with dual Carter AFB 4-barrel carburetors. The 425 horsepower is sent to the rear wheels via a 4-speed manual gearbox.

The car has quick-release hood pins, shaker hood, white-letter tires, and Hurst pistol-grip shifter.
By Daniel Vaughan | Feb 2014
The first series of the Barracuda was produced from 1964 through 1969, distinguished by its A-body construction. From 1970 through 1974 the second series was produced using an E-body construction.

In 1964, Plymouth offered the Barracuda as an option of the Valiant model line, meaning it wore both the Valiant and Barracuda emblems. The base offering was a 225 cubic-inch six-cylinder engine that produced with 180 horsepower. An optional Commando 273 cubic-inch eight-cylinder engine was available with a four-barrel carburetor, high-compression heads and revised cams. The vehicle was outfitted with a live rear axle and semi-elliptic springs. Unfortunately, the Barracuda was introduced at the same time, separated by only two weeks, as the Ford Mustang. The Mustang proved to be the more popular car outselling the Valiant Barracuda by a ratio of 8 to 1.

The interior was given a floor-shifter, vinyl semi-bucket seats, and rear seating. The rear seats folded down allowing ample space for cargo.

By 1967, Plymouth redesigned the Barracuda and added a coupe and convertible to the model line-up. To accommodate larger engines, the engine bay was enlarged. There were multiple engine offerings that ranged in configuration and horsepower ratings. The 225 cubic-inch six-cylinder was the base engine while the 383 cubic-inch 8-cylinder was the top-of-the-line producing 280 horsepower. That was impressive, especially considering the horsepower to weight ratio. Many chose the 340 cubic-inch eight-cylinder because the 383 and Hemi were reported to make the Barracuda nose-heavy while the 340 offered optimal handling.

In 1968 Plymouth offered a Super Stock 426 Hemi package. The lightweight body and race-tuned Hemi were perfect for the drag racing circuit. Glass was replaced with lexan, non-essential items were removed, and lightweight seats with aluminum brackets replaced the factory bench, and were given a sticker that indicated the car was not to be driven on public highways but for supervised acceleration trials. The result was a car that could run the quarter mile in the ten-second range.

For 1969 a limited number of 440 Barracudas were produced, giving the vehicle a zero-to-sixty time of around 5.6 seconds.

In 1970 the Barracuda were restyled but shared similarities to the 1967 through 1969 models. The Barracuda was available in convertible and hardtop configuration; the fastback was no longer offered. Sales were strong in 1970 but declined in the years that followed. The muscle car era was coming to a close due to the rising government safety and emission regulations and insurance premiums. Manufacturers were forced to detune their engines. The market segment was slowly shifting from muscle-cars to luxury automobiles. 1974 was the final year Plymouth offered the Barracuda.
By Daniel Vaughan | Aug 2010
For more information and related vehicles, click
here
DORAN RACING GOES FOR 2014 CTSCC CHAMPIONSHIP WITH TWO TOP NISSANS
• Cincinnati-Based Team Offers Varied and Vast Talent and Experience
LEBANON, Ohio – Doran Racing will field not one but two Nissan 370Z NISMO RCs in the 12-event IMSA Continental Tire SportsCar Challenge (CTSCC) in 2014, starting with the season opener Friday afternoon, Jan. 24 at Daytona International Speedway in Daytona Beach, Fla. Both cars just returned to the team's headquarters in Lebanon, Ohio after participating in the series' official pre-season test Jan. 3-5 at Day...[Read more...]
RRDC VOTES IN 37 NEW MEMBERS FOR 2013
HILLIARD, Ohio (Nov. 7, 2013) - Thirty-seven race-car drivers and motorsports professionals have been voted into the Road Racing Drivers Club in 2013. The group includes 13 Regular Members from the open-wheel and sports-car racing ranks, 20 Associate Members and four Honorary Members. The current roster of RRDC members now numbers 440. Voting was held among all current RRDC members. 'This year's crop of new Regular Members truly represents the spirit of the RRDC, as each driver has de...[Read more...]
American Le Mans Series Petit Le Mans Qualifying Report
• Rebellion's Jani Outmuscles Luhr For Petit Le Mans Pole
• Brabham (P2), Cameron (PC) Lead Class Qualifying For ALMS Finale
BRASELTON, Ga. (Oct. 18, 2013) – When the American Le Mans Series presented by Tequila Patrón runs its final event in Saturday's 16th Petit Le Mans Powered By Mazda, Neel Jani will be looking to make more history at Road Atlanta. Jani captured his fourth career ALMS pole in Friday's qualifying, turning a lap of 1:09.254 (132.036 mph) in the No. ...[Read more...]
THE PLOT THICKENS: MAZDA RACERS CHASING MULTIPLE CHAMPIONSHIPS
August 1, 2013 (IRVINE, Calif.) When you are competing in over 100 events in multiple series, there is no clear midway point to the year. The best you can do is take a deep breath, look around, and get back to it. Without further ado, here is how the Zoom-Zoom racers have fared thus far into the 2013 racing season. ROLEX GRAND-AM SPORTS CARS (GX) Mazda made history this year with the first ever diesel-powered car to race in the Grand-Am series. Competing in the new GX cl...[Read more...]
YOKOHAMA TIRE CORPORATION GEARS UP FOR THE 2013 MOTORSPORTS SEASON
Plans include a new team in the ALMS GT Class and continued efforts in the GTC and GT3 Challenge series, off-road racing and drifting FULLERTON, CA (March 7, 2013) – From desert racing to drifting, Porsche 911 GT3 to Ferrari 458, Yokohama Tire Corporation (YTC) is busy tuning up for the 2013 racing season. 'This will be an exciting year,' said Andrew Briggs, YTC director of product planning and motorsports. 'We have a new ALMS partner, a historic teaming in off-road and a strong, over...[Read more...]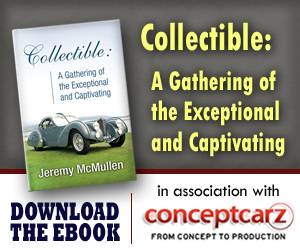 © 1998-2014. All rights reserved. The material may not be published, broadcast, rewritten, or redistributed.