1971 BMW 2002 news, pictures, specifications, and information

Tweet
Those manufacturers that had found a niche in the market place to survive the Great Depression were forced once again to figure out how to stay in business after World War II. BMW stayed successful with their affordable and efficient bubble car, named the Isetta. They also produced luxury cars such as the 507 and aircraft parts.
In 1959, BMW was on the brink of bankruptcy. Their Isetta vehicle had sold well for a period of time but it was quickly loosing ground to the VW Beetle. A vehicle that had similar features such as excellent fuel economy and practicality, but offered more room for passengers.

Harald and Herbert Quandt provided financial backing to BMW to produce a four-door car which came known to be Neue Klasse or 'New Class'. This happened to be the savior for the struggling company. In 1962 the vehicle was debuted and dubbed the 1500. It featured a four-cylinder engine. In total, 24,000 of the 1500's were produced.

The 1800 was introduced near the end of 1963. It had a four-cylinder, 1773cc engine that was capable of producing 90 horsepower. Variants such as the 1800 Ti and 1800 Ti/SA soon followed.

In 1964 the 1600 replaced the 1500. The 1600 was a responsive, four-door sedan that received excellent reviews from the automotive tests all over the world. The 1600-2 was soon introduced. It was a sportier, two-door version of the four-door 1600 that offered more horsepower and sat atop shorter 98.4 wheelbases, thus decreasing the overall weight of the vehicle and improving performance. The 1600-2 featured a 1573cc (1600) cc engine. The additional '2' represented the number of doors. A 105 horsepower 1600Ti soon followed. BMW was once again inching closer to its sports-car roots; a heritage it had not visited since the 1930's.

Helmut Werner Bonsch and Alex von Falkenhausen, both employee's of BMW's, had independently experimented with a 2.0 liter engine in the 1602 body. The combination was a success.

In 1966, the sale of 1600's in the United States began to escalate. The press had done much to stimulate desire for this small and responsive vehicle. The problem was that the sportier version, the 1600ti, was unable to pass the US Federal exhaust emissions regulations and thus, unable to be sold in that market. This was due to its twin-carburetor engine. The solution was to sell the 2-liter version which was able to pass the emissions regulations. So, in 1966, the 2002 was introduced.

During the life span of the 2002, which ranged from 1968 through 1976, there were three generations. The first generation was from 1968 through 1971. The second generation was built from 1971 through 1973. The third generation was built from 1973 through 1976.

From 1968 through 1976, BMW produced around 80,000 vehicle for the US market.

The vehicle produced from 1968 through 1973 can be identified by their round tail lights. Vehicle built after that and through 1973 had larger bumpers and sat atop a wider trac.

A turbo version of the 2002 was introduced but due to safety concerns, only produced in limited numbers. Less than 2000 were made; all were left-hand drive.
By Daniel Vaughan | Jul 2006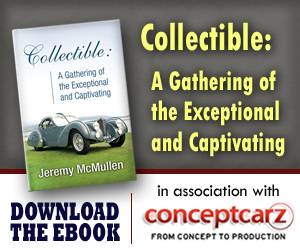 Similarly Priced Vehicles from 1971
Buick Skylark ($2,845-$3,520)
Triumph TR6 ($3,275-$3,275)
Dodge Challenger ($2,725-$3,270)
Dodge Charger ($2,710-$3,775)
Buick Gran Sport ($3,285-$3,476)
Mercury Cougar ($3,290-$3,875)

Average Auction Sale: $16,430
BMW
Monthly Sales Figures
Volume
February 2014
22,017
January 2014
18,253
December 2013
37,389
November 2013
31,752
October 2013
27,574
September 2013
23,568
August 2013
24,523
July 2013
24,043
June 2013
27,074
May 2013
25,230
April 2013
23,225
March 2013
27,078
(More Details)
© 1998-2014. All rights reserved. The material may not be published, broadcast, rewritten, or redistributed.