1973 Volvo 142 news, pictures, specifications, and information

Tweet
In regard to safety, the 1973 142 represented the introduction of reinforcements welded into the doors for side impact protection. The sales brochure touts a new padded steering wheel designed 'to lessen the change of chest injury in a collision' and shock absorbing bumpers that take an impact at 5 mph without damage to the body metal. 1973 was the first year that all Volvos in the U.S. were built with fuel injection. This engine is a 2.0 liter in-line four cylinder that produces 112 horsepower and 115 ft. lb. of torque. 70,550 of these cars were built worldwide in the 1973 model year. Today, this car serves as a great reminder of how much Volvo has evolved while maintaining a heritage for safety. It also provides a great opportunity to appreciate what Volvo looked and felt like to drive in 1973.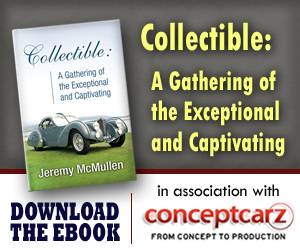 Similarly Priced Vehicles from 1973
Dodge Challenger ($3,010-$3,010)
Volkswagen Type 181 Thing ($3,000-$3,000)
Triumph Spitfire ($3,000-$3,000)
Saab 96 ($3,000-$3,000)
Pontiac LeMans ($2,920-$3,430)
Volvo
Monthly Sales Figures
Volume
December 2014
4,920
November 2014
3,623
October 2014
3,972
September 2014
4,667
August 2014
4,960
July 2014
4,894
June 2014
5,983
May 2014
5,014
April 2014
4,635
March 2014
5,915
February 2014
4,867
January 2014
3,792
(More Details)
© 1998-2014. All rights reserved. The material may not be published, broadcast, rewritten, or redistributed.