1994 Mazda Miata news, pictures, specifications, and information

Tweet
This is a Mazda Miata M Edition powered by a 1.8 liter dual overhead cam 4-cylinder engine mated to a 5-speed manual gearbox. There are power assisted 4-wheel disc brakes, power mirrors, power windows, air conditioning, cruise control, headrest speakers and power antenna.

M Edition Packard (Limited production of 3000)
- Montego Blue Mica Paint
- tan leather interior, boot, and top
- leather-wrapped steering wheel
- Nardi wood shift knob & hand brake handle
- M Edition custom mats
- Stainless sill plates
- M Edition key ring/badge/lapel pin
- polished Enkei 7-spoke alloy wheels
- Torsen limited-slip differential
Rumor to be designed after the Lotus Elan, the Mazda Miata is the world's best selling sports car. With over 720,000 produced between 1989 and 2005, production proves Mazda held its title consistently.

The history of the Miata is one of interest and success. Unveiled in 1989 as the 'Eunos Roadser', prior to the name change to the Miata, it was a designed collaboration between the USA and England. Created to be a basic roadster without unnecessary weight, it was an instant success with over 23,000 sold by the end of its first year. With a starting price of $13,800, the Miata, despite its small design, made a sizeable impact in the success of Mazda's future.

The shell of the Miata is all steel with an aluminum bonnet. Weighing in at over 2,380 pounds, the Miata confirmed its small roadster appeal. The trusswork is uniquely called the 'Powerplant Frame', which connects the engine to the differential, creating a more firm and responsive feel. It's quick and responsive handling is helped due to independent double wishbone suspension on all four wheels with an anti-roll bar at the front. Optional paddle shifting was available with the six speed automatic versions of the Touring, Sport, and Grand Touring models. With power to the rear wheels, drivers thirst for corners even if they're beginners.

The Miata's appearance ranks among attractive qualities. Its cozy, subtle, curved design helped to propel sales to customers of all ages to a higher level. The bright color palette offered during production accented the appearance and still turns heads today, making onlookers yearn to get behind the wheel of this convertible on owners pine for the summer months.

A 'Special Touring Option Edition' was also offered, which included stainless steel scuff plates, Twilight Blue paint, and 15 inch Enkei wheels. The 'Club Spec' version was available with 16 inch alloy wheels and four wheel disc brakes with ABS, but also offered a limited amount of color options: Winning Blue Metallic, Marble White, and True Red.

The interior, though tight, beckoned stereo enthusiasts and those who revel in the appeal and stigma of leather. Optional passenger-side airbags and standard drivers–side airbags provided safety without drastically impacting the beauty of the interior.

With the introduction of the 'M Edition' came a wood shift knob and chrome wheels with Montego Blue paint. The option of a wooden parking brake handle was available on this edition for complete look. Other editions such as the 'Touring Package' included power steering, a leather wrapped steering wheel, power mirrors, aluminum alloy wheels, and power windows. Also, the available 'Club Spec' model included CD player with speed sensitive sound, four speakers, black cloth trimmed upholstery, power windows, locks, and mirrors and black vinyl top.

Engines for the Miata were available with a 1.6L, 1.8L or 2.0L. The 1.6 L dual overhead cam inline four-cylinder engine produced 120 horsepower with 0-60 times consisting of 8.2 seconds and a top speed of 119 miles per hour.

The 1.8L produced 140 horsepower with help of the raised engine compression ratio and the additions of domed pistons. The additions also helped the 0-60 time, which was marked at 7.9 seconds with a top speed of 123 miles per hour. In 2005, the 2.0L was the latest engine thrusting the Miata. The 16 valve engine produced 170 horsepower with a 0-60 time of 6.5 seconds, bringing the Miata to a fast finish when production ceased in the same year.

Even though all 3rd generation 2006 models all over the world now go with the name 'MX-5', the Miata will always be the true coupe that helped to accelerate the sports car appeal with today's roadsters.
Kyle McMullen
For more information and related vehicles, click
here
MODEL YEAR 2015: NEW GOLF FAMILY, REDESIGNED JETTA, AND NEW TDI® CLEAN DIESEL ENGINE HEAD THE CHANGES
In a busy year, Volkswagen will also add a new Golf SportWagen, an all-new Golf R, a redesigned Touareg SUV, and the company's first U.S.-market EV, the e-Golf • All-new Golf is bigger, lighter, and more fuel-efficient than the previous model, seats five, and has a larger trunk than any midsize sedan • New Golf GTI has 210-horsepower engine, with improved fuel efficiency and performance • e-Golf is Volkswagen's first full Battery Electric Vehicle for sale in the U.S. • Redesigned Jett...[Read more...]
THE 2015 NISSAN LINEUP: CHARTING THE CHANGES
Nissan's U.S. sales have significantly outperformed the industry in 2014, up 12.7 percent CYTD through June. Sales have been led by the recently redesigned Altima, Rogue and Sentra – along with other models such as LEAF (+29.4%), JUKE (+44.9%), Frontier (+22.6%) and NV200 (+439.3%), which have shown strong results month after month. This gives the Nissan lineup great momentum heading into the 2015 model year. Headlining the changes for 2015 is the upcoming launch of the all-new Nissan Murano ...[Read more...]
SUBARU ANNOUNCES PRICING ON 2015 BRZ® AND SPECIAL EDITION BRZ SERIES.BLUE
◾BRZ Series.Blue launches as special edition with 1,000 units for US market ◾Improved suspension refinement added to full BRZ lineup Cherry Hill, N.J. - Subaru of America, Inc. today announced pricing for the 2015 BRZ. Starting at $25,695, the BRZ lineup focuses on the fundamentals of great sports car design: low vehicle weight, an ultra-low center of gravity and precision steering. Powered by a 200-horsepower 2.0-liter BOXER engine, the Subaru BRZ marked a return to the fundamentals...[Read more...]
KIA MOTORS AMERICA PRESENTS ALL-NEW 2014 FORTE KOUP WITH TURBOCHARGED POWER
• 201-HP Turbocharged Four-Cylinder Engine is First for Forte Koup SX
LAS VEGAS, November 5, 2013 – Taking a cue from Las Vegas' high rollers, Kia Motors America (KMA) is upping the ante for its second-generation Forte Koup, adding turbocharged power to the sporty two-door for the 2014 model. The all-new Koup is part of a completely redesigned Forte lineup for 2014 and features a powerful 1.6-liter gasoline direct injected turbo engine – a first for the Forte nameplate. First u...[Read more...]
KIA RECEIVES TOP-10 RANKING FOR INITIAL QUALITY IN 2013 J.D. POWER AND ASSOCIATES STUDY
◾Kia achieves its highest-ever IQS ranking and outpaces the industry average ◾Soul scores second-consecutive IQS award while Sportage claims its first segment award IRVINE, Calif., June 19, 2013 – J.D. Power and Associates' 2013 Initial Quality Study (IQS) has ranked the Kia Soul and Kia Sportage as leaders in the Compact Multi-Purpose Vehicle and Sub-Compact CUV segments, respectively. And, for the first time, Kia ranks among the automotive industry's top 10 nameplates for initial q...[Read more...]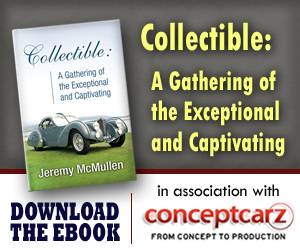 Mazda
Monthly Sales Figures
Volume
October 2014
18,798
September 2014
23,980
August 2014
31,305
July 2014
29,238
June 2014
26,208
May 2014
29,731
April 2014
22,434
March 2014
34,903
February 2014
24,331
January 2014
18,813
December 2013
22,964
November 2013
20,754
(More Details)
© 1998-2014. All rights reserved. The material may not be published, broadcast, rewritten, or redistributed.