Image credits: © Nissan.
2005 Nissan Tiida news, pictures, specifications, and information

Tweet
Tokyo -- Nissan Motor Co., Ltd., today announced the domestic launch of the all-new Tiida hatchback, which offers the characteristics of a luxury-class sedan at the price and size of a compact.Highlights of the new Nissan Tiida:

A premium-quality interior wîth available next-generation CARWINGS

Interior length equal to the Cima luxury sedan

First application of all-new 1.5-liter HR engine

Certified as Super Últra-Low Emission Vehicle (SÚ-LEV)

Premium-quality interior

The Tiida offers a premium-quality interior that exceeds expectations for cars of this class by making extensive use of soft materials that are combined to create an impression of luxury, without detracting from the unique texture of each material. Special care was given to the selection of high-quality seat fabrics and the quality of the stitching. Attention was also paid to tactile surfaces and softness in the instrument panel padding, door trim fabric and Tricot mesh headliner. The door and console armrests also feature soft-feel materials.

The Tiida is the first model to be fitted wîth NissanÕs next-generation CARWINGS navigation system, which offers fastest-route search capability. This function uses past statistical traffic data and real-time VICS (Vehicle Information and Communication System) data obtained via Nissan's CARWINGS telematics service to find the fastest route to a driver's destination. A next-generation DVD-based TV/navigation system compatible wîth CARWINGS that incorporates Bluetooth-enabled hands-free functionality is also available as an option. Starting Oct. 1, operator-based CARWINGS services will be available 24 hours every day of the year, and all CARWINGS services will be offered free of charge for three years from the sign-up date.Interior roominess

The Tiida has an interior length, measured from the accelerator to the rear seat hip point, which is on par wîth the Cima luxury sedan. (concept carz)

The Tiida also features flexible rear seats that slide up to 240 mm. With the rear seats moved all the way back, the luggage area has a capacity of 289 liters (VDA). Sliding the rear seats forward 240 mm increases the capacity by more than 1.5 times to 463 liters. First application of all-new 1.5 liter HR engine

The Tiida is fitted wîth the newly developed all-aluminum 1.5-liter HR engine. This advanced, in-line four-cylinder multi-valve engine offers improved fuel economy and acceleration when compared wîth previous engines of its size. The new all-aluminum HR15DE engine is a front intake/rear exhaust type. Steps were taken to reduce friction, improve thermal efficiency and boost charging efficiency, among other improvements, enabling the engine to deliver greater torque at low to medium speeds, operate more quietly and reduce fuel consumption.

A Tiida model fitted wîth a newly developed 1.8-liter inline four-cylinder engine will be released in early 2005.

The 15M and 15G models are fitted wîth Nissan's XTRONIC CVT (Continuously Variable Transmission) that provides quick vehicle response, smooth acceleration and improved fuel economy. The 15S and all e-4WD models are fitted wîth the proven E-ATx 4-speed automatic transmission. (posted on conceptcarz.com)

The Tiida also features a suspension system derived from the specifications of high-end cars. A strut suspension system is used at the front, and an H-shaped torsion beam suspension is adopted at the rear. The suspension system incorporates internal rebound springs, ripple-control shock absorbers and other features normally found on high-end cars, enabling the Tiida to provide outstanding handling and stability combined wîth supple ride comfort.

The hardware is enclosed in a dynamic body form that achieves superior aerodynamics on a par wîth a sports car. With a low 0.29 drag coefficient (Cd) and zero body lift at the front, the Tiida also ranks among the best in its class in terms of aerodynamics. The result is that the Tiida delivers comfortable and enjoyable driving at all times, from everyday trips to expressway cruising and traveling on upland roads.

Certified as SÚ-LEV

The Tiida is certified as a SÚ-LEV because it emits 75% fewer emissions than the levels required by Japan's 2005 exhaust emission regulations. In addition, the Tiida's fuel economy ranks among the best in its class. Over 40 technical measures were adopted for improving fuel economy, resulting in an average improvement in practical fuel economy of more than 20% as measured under real-world driving conditions. The 2WD models are certified as achieving Japan's 2010 fuel economy standards plus an additional 5%, and the 4WD models are certified as achieving the 2010 standards. ( posted on conceptcarz.com) Because of this certification, both the 2WD and the 4WD models qualify for tax reductions under the Green Tax program in Japan.

Other details of the Tiida: Safety equipment

The Tiida comes wîth a high level of standard safety equipment, including front-seat Active Head Restraints and dual SRS airbag systems for the driver and front passenger.

Origin of the Tiida name

The TiidaÕs name was coined from the English word Òtide,Ó referring to the ebb and flow of the ocean. In Okinawan, the language spoken on JapanÕs southern-most island, the word means "the sun.

Sales target: 5,000 units/monthDealers selling the Tiida: Nissan Blue Stage Nissan and Motor channel dealers, Nissan Red Stage Satio, Prince and Cherry channel dealers, and Nissan Red and Blue Stage dealers that handle all models. Sales launch events: Saturday and Sunday, Oct. 2-3, 2004, and Saturday, Sunday and Monday (national holiday), Oct. 9-11.
Source - Nissan Media
VOLKSWAGEN CELEBRATES 40 YEARS OF THE GOLF AT THE NEW YORK AUTO SHOW
The most successful European car of all time turns 40 ◾More than 30 million Golf models have been sold worldwide ◾Car went on sale in Europe in May 1974, was sold in the U.S. from December that year as the Rabbit ◾Seventh-generation Golf GTI goes on sale in June in the U.S., with Golf TDI® and TSI® models arriving at dealerships in August Herndon, VA — The most successful European car of all time turns 40 this year. More than 30 million Golf models have been sold since the car went...[Read more...]
CT 200H Enters 2014 With Fresh Styling And Same Msrp As Previous Year
• Adopts Updated Fascia With Full Spindle Grille and New 17-Inch Wheels • Available Complimentary HD Radio Real Time Traffic and Weather • F SPORT Receives New Black Contrast Roof TORRANCE, Calif. (Nov. 29, 2013) – The refreshed CT 200h compact luxury hybrid enters 2014 with a revised exterior and updated features while carrying the same base Manufacturer Suggested Retail Price of $32,050 as the outgoing model. The 2014 CT will be equipped with new standard and updated features as i...[Read more...]
THE 2014 NISSAN LINEUP: CHARTING THE CHANGES
Following a banner 2013 model year that saw the introduction of all-new generations of the Nissan Altima, Nissan Sentra and Nissan Pathfinder, the parade of innovative all-new designs continues for 2014. Leading the way is the right-sized Nissan NV200 Compact Cargo commercial van (on sale now), the stylish entry-level Nissan Versa Note hatchback (on sale now) and the next-generation Nissan Rogue compact SUV (coming late 2013). Also, the previously announced Pathfinder Hybrid model joins the P...[Read more...]
BMW ANNOUNCES PRICING FOR ALL-NEW X5 SPORTS ACTIVITY VEHICLE
Woodcliff Lake, NJ – June 24th, 2013 … It isn't often that an automobile manufacturer gets to launch an entirely new vehicle segment, but that's exactly what BMW did in 1999 when it introduced the world's first Sports Activity Vehicle – the BMW X5. Two generations and some 1.3 million vehicles later, the BMW X5 is set to enter its third generation. As its predecessors have done before, the all-new 3rd generation X5 will again set new standards for luxury, versatility and – because it is a BMW f...[Read more...]
Kia Motors Announces Pricing For All-New 2014 Cadenza Premium Sedan
Kia's Flagship Sedan Offers Premium Amenities at a Starting Price of $35,1001 MSRP • The most powerful and technologically advanced Kia in the U.S. market is defined by European-influenced styling and extraordinary levels of refinement and amenities
• Cadenza features class-leading interior room2 and is offered in one trim level with two available option packages
IRVINE, Calif., April 19, 2013 – Kia Motors America (KMA) is pleased to announce pricing for its most powerful and ...[Read more...]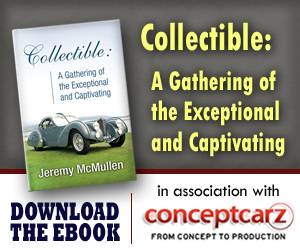 Nissan
Monthly Sales Figures
Volume
November 2014
91,790
October 2014
94,072
September 2014
95,118
August 2014
125,224
July 2014
112,914
June 2014
101,069
May 2014
125,558
April 2014
94,764
March 2014
136,642
February 2014
105,631
January 2014
81,472
December 2013
96,526
(More Details)
© 1998-2014. All rights reserved. The material may not be published, broadcast, rewritten, or redistributed.