Image credits: © Buick. GM Corp
2005 Buick LeSabre news, pictures, specifications, and information

Tweet
New for 2005
• Standard OnStar safety and security system, featuring Gen 6 hardware wîth analog/digital coverage and upgraded hands-free capabilities

• New machine-faced 16-inch aluminum wheels available

• Four new option package discount groups


• New exterior colors: Cashmere Metallic, Sagemist Metallic and Dark Garnet Metallic


2005 BÚICK LeSABRE – PEACE OF MIND IN A PREMIÚM FÚLL-SIZE SEDAN
Buick's LeSabre enters the 2005 model year as the best-selling full-size car in the Únited States for the 12th consecutive year, underscoring the brand's long track record of success in offering a premium automobile that has it all – style, comfort, power, safety and outstanding value.

As Buick's premium full-size sedan, LeSabre is well equipped even before an impressive list of stand-alone options or packages is considered. A full complement of convenience and safety items is standard, including power windows wîth driver- and front-passenger express-down feature; cruise control; AM/FM stereo wîth CD player, automatic speed-compensated volume adjustment and §teering wheel-mounted radio controls; eight-way power driver seat; tilt-adjust §teering column; daytime running lamps; anti-lock brakes; and PASS-Key III immobilizer theft deterrent system.


GM's OnStar safety and security system is standard on all 2005 LeSabre models and includes a one-year subscription to OnStar's Safe & Sound plan. The 2005 LeSabre features OnStar's new sixth generation hardware wîth digital and analog coverage. OnStar's Gen 6 hardware also includes upgraded hands-free voice recognition capabilities including more intuitive continuous digit dialing and improved voice recognition accuracy. OnStar is the leading provider of in-vehicle safety, security and information services in the Únited States and Canada. Úsing the GPS satellite network and wireless technology, OnStar features core safety services and OnStar Personal Calling that allows drivers to make and receive hands-free, voice-activated phone calls using a powerful three-watt digital/analog system and external antenna for greater reception.

LeSabre Celebration Edition
The 2005 LeSabre is offered wîth four option package discounts, enabling customers to add popular comfort and convenience items while achieving high value and affordability.

These packages include the return of the popular Celebration Edition LeSabre for model year 2005, as Buick enters its second century after marking its centennial in 2003. Three additional packages combine leather-trimmed seats wîth several other popular features.

The Celebration Edition has all the features of the LeSabre Limited, plus a blacked-out grille and body-color lower fascias and rocker moldings, specific badging, 16-inch chrome-plated wheels wîth P225/60R16 blackwall touring tires, outside rearview mirrors wîth integrated turn-signal indicators, special interior trim and a choice of Cashmere Metallic (new for 2005), Crimson Pearl or White Gold Flash premium exterior colors.

Additional features include GM's StabiliTrak, an advanced integrated vehicle stability control system that helps the driver maintain control in sudden maneuvers, particularly in low traction conditions, in emergency lane changes and during avoidance maneuvers.

StabiliTrak assists the vehicle in maintaining the driver's intended path by applying a brake force at any corner of the vehicle independent of the driver's use of the brake pedal.

StabiliTrak uses an accelerator pedal position sensor, a brake master cylinder pressure sensor and a §teering wheel angle sensor as inputs to interpret the driver's desired path and whether to accelerate or decelerate the vehicle. StabiliTrak also uses these sensors plus a lateral accelerometer and yaw rate sensor to determine the vehicle's actual path.

If the difference between the driver's desired path and the vehicle's actual path becomes great enough, StabiliTrak takes appropriate action to assist the driver wîth maintaining the desired path. If the vehicle begins to 'snowplow,' or understeer, StabiliTrak applies the inside rear brake to help turn the vehicle. If the vehicle begins to fishtail, or oversteer, StabiliTrak applies the outside front brake to straighten the vehicle. StabiliTrak is integrated wîth the traction control and ABS systems.

A head-up display for undistracted monitoring of projected instrumentation readouts also is available.

The Leather & Comfort Group package includes heated front leather seats and sideview mirrors, inside rearview electrochromic mirror wîth compass display, moisture-sensing wipers, eight-way front-passenger power seat adjuster, and side air bags for the driver and front passenger.

In addition to leather trimmed seats and §teering wheel, the Leather & Sound Group contains an AM/FM stereo wîth CD and cassette players, and XM Satellite Radio (continental Ú.S. only), which provides more than 120 coast-to-coast, digital-quality channels of original commercial-free music and premier news, sports and talk as well as advanced traffic and weather information for select major metropolitan areas nationwide. Consumers can subscribe to the basic service for $9.99 a month. In addition, GM customers wîth GMAC financing can choose to include the XM subscription in their car payments.

Also included is Buick's Gran Touring package for a more performance-oriented ride and handling. This package includes a rear stabilizer bar, 3.05 axle ratio, firmer suspension, P225/60R16 all-season blackwall touring tires and leather-wrapped §teering wheel.

The Leather & Wheels group adds new 16-inch styled wheels and a cargo convenience net in addition to leather upholstery.

Three new exterior colors are offered on LeSabre for 2005 – Cashmere Metallic, Sagemist Metallic and Dark Garnet Metallic – while a new, machine-faced 16-inch aluminum wheel design is available on both Custom and Limited models.

LeSabre is powered by GM's 3800 Series II 3.8L V-6 engine coupled to an electronically controlled Hydra-Matic 4T65-E four-speed automatic transmission. (posted on conceptcarz.com) Long a favorite of Buick owners for its smooth performance and reliability, the 3800 delivers 205 horsepower (153 kw) at 5200 rpm and 230 lb.-ft. (311 Nm) of torque at 4000 rpm. Estimated fuel economy is 20 mpg city and 29 mpg highway.
Source - Buick
With over half a century worth of memories, the earlier models of the LeSabre inspire a sense of nostalgia back to a time when life was supposed to be simplified. The image of technology in the early stages, design, dynamic lines, unique and individual accessories, and the advance exterior engineering is apparent in the LeSabre models of old. Maintaining the same qualities that carried it through the rough times, superb engine, tremendous engineering and unwavering reliability, the LeSabre continues to impress car enthusiasts today.

Buick has kept an age old reputation for producing 'the best of the best', and the LeSabre has proved capable of weathering the storms of the times, and acclimating itself to the ever-changing demands of its clientele. With parts available in a various and wide array, the option to upgrade the Buick LeSabre is simplified and all encompassing.

A concept vehicle created originally by General Motors Styling and Buick Engineering, the LeSabre was finally revealed in 1951. Eight years later, the LeSabre nameplate was finally put on a production vehicle. Perhaps not as exhiliarating as the 1951 dream car, the styling on the 1959 vehicle with its large tail fins was both dynamic and a sign of the times. A mainstay at Buick for four decades, the total sales of the LeSabre model exceeded six million. The LeSabre has been the number one-selling full-size vehicle in the U.S. and has won both numerous quality and 'best buy' awards for the past six years.
Totally redesigned for the 2000 model year, the LeSabre sported a fresh view and design as well as various innovative safety features, comfort and convenience.

Consistently ranked as Buick's best selling full-size car, the LeSabre was Buick's entry level vehicle. Replacing the full-size Buick Special model in 1959, LeSabre has also carried the title of America's Best-Selling Full-size Car until its discontinuation at the end of the 2005 model year. The vehicle was replaced by the 2006 Buick Lucerne. The LeSabre nameplate has outlasted the Electra, Electra 225 and the Invicta. The LeSabre also carried the lowest base price in the Buick lineup. A full-size car the was produced by the Buick division of General Motors, the Buick LeSabre replaced the full-size Buick Special model in 1959.

Originally showcased on a Motorama show car in 1951, the LeSabre nameplate was featured in a various line of body styles. Though during 1965 through 1975, the station wagon variant was dropped from Buick's full-size line, the LeSabre has been offered in a full line of body styles. The pillared coupe eventually became the only model available, both sedan and wagon body styles, in 1977 the LeSabre along with other GM full-size models were downsized. Beginning in 1964, all LeSabre models except the Estate Wagon shared their drivetrains with the mid size Buick models.

Available in two trim levels, the LeSabre Custom and the base model from the start in 1965, the Estate Wagon model was dropped. Dropped in 1970, the LeSabre 400 package included a '400' 3-speed automatic transmission along with a 4 barrel carburation on its small V8 engine. The 3-speed THM 350 transmission became standard on all models. Replacing the base Wildcat model from the year before, the new LeSabre Custom 455 now shared its model number with the Wildcat.

The LeSabre convetible model was dropped in 1973. The following year the LeSabre Luxus, a much more luxurious model, replaced the Centurion model. Available with a new 'performance package', the Luxus included a 455 cubic inch engine, suspension upgrades and other various equipment. After a year off the market, the convertibe coupe model returned to the LeSabre lineup, and the Stage 1 performance package became available on the LeSabre in 1974.

One of the largest vehicles to be powered by a V6 engine, the 1976 Buick was the first American full size car with a standard V6 engine. The LeSabre Sport Coupe came with a turbocharged V6 with a 4 barrel carburator in standard equipment from 1978 to 1980. The LeSabre Limited replaced the LeSabre Custom model in 1979. Bucket seats with a center console also became available on the Sport Coupe model. In 1980, the 'portholes' which had showcased on all LeSabre models since 1960 were removed.

Introduced on the new front wheel drive H platform, the 1986 Buick LeSabre departed from rear wheel drive on the GM B platform. With only minor updates through the years, the LeSabre station wagon, later called the Estate wagon, remained based on the B platform before being discontinued in 1990. A Gran National model was released in 1986, eventually followed by the LeSabre T/Type in 1987 through 1989.

Used throughout the 1980's as a performance package by Buick was the T-type designation. From 87 to 89, the LeSabre T-type was a representation of the highest performing H-body. A notch above other LeSabres, the T-Type's direct competition was the outstanding Regal. Originally, the T-Type was seemed to need a Turbo, the engine output was limited due to transmission durability complications. Instead Buick chose to improve the acceleration by utilizing a performance axle that was geared lower than most LeSabres. Grand National inspired black out trim, and the addition of aluminum wheels and both front and rear spoilers improved the vehicle styling. The installation of a consile with shift lever and front bucket seats updated and improved the interior. To accent the T-type bades, a Pontiac-style red-orange dash cluster was used, as well as other interior changes. By installing a large 1.25-inch sway bar in the front, and a .75-inch bar in the rear, the handling was greatly improved. Agile, while still incredibly comfortable, the T-type was an amazing vehicle that was beautiful without being flashy.

Redesigned with a fresh image in 1992, the Buick LeSabre now joined the ranks of the new Regal, Century and Park Avenue Sedans. Available only as a four-door sedan, the LeSabre continued this style until being discontinued in 2005. Featuring GM's plastic body technologies, the high-stree plastic now replaced the front fenders, and the headlight were streamlined with a separated amber turn signal strip that wrapped around the lower front fascia. The front was smoothed with simplified chrome molding and absent bumperettes while the rear fascia featured a wider trunk mouth and lower liftover height to ease loading baggege.

Producing 170 hp in 1992, the LeSabre has had the same engine, the 3800 V6 and is capable of 18 mpg in the city, and 28 mpg on the highway. The LeSabre accelerated to 60 mph in 8.9 seconds and had a top speed of 107 mph.

Offered in two trim levels, the base Custom trim and the premium Limited which featured allow wheels, fold down access panels to access the trunk from the rear seat, and the hood ornament. The Limited also had an 18 gallon fuel tank, power radio antenna, anti-lock brakes, and many high tech instrumentation features.

The LeSabre standard 3800 series V6 OHV powerplant received an extra 35 hp in 1995, due to an intake manifold and re-engineered throttle body. Rated at 19 mph in the city, and 29 mph on the highway, the engine on the 3800 series even received better fuel economy.

Introduced in 1999 as the Buick LeSabre 2000 on the G-body, the automobiles eventually reverted to the Buick LeSabre nameplate following the end of the 2000 model year. On an updated revision of the G platform that was also shared with the 2001 Oldsmobile Aurora and the Pontiac Bonneville, the LeSabre was manufactured in Hamtramck, Michigan at GM's Detroit/Hamtramck Assembly factory. Various changes were made that included a grille that did not open with the hood, smaller overall dimensions, a slightly larger interior area, and due to a new chassis; overall stiffer structure.

The previous Custom and Limited trim levels from 2000 were carried into 2003 models. To commemorate Buick's Centennial, a new Celebration Edition package was featured on all of the standard equipment of the Limited. Buyers were able to choose from a blacked-out grille, pearlescent White Diamond or Crimson Pearl tricoat paint schemes, 16' chrome wheels, and special badging. Available features that were either optional or standard on the LeSabre included OnStar, EyeCue heads-up display, Stabilitrak, all-weather traction control, side airbags, automatic load-leveling, heated seats, tire-pressure monitoring system, dual-zone climate control, and RainSense automatic windshield wipers.

The final LeSabre was rolled of the Lake Orion, Michigan assembly line on June 18, 2004.
By Jessica Donaldson
For more information and related vehicles, click
here
MODEL YEAR 2015: NEW GOLF FAMILY, REDESIGNED JETTA, AND NEW TDI® CLEAN DIESEL ENGINE HEAD THE CHANGES
In a busy year, Volkswagen will also add a new Golf SportWagen, an all-new Golf R, a redesigned Touareg SUV, and the company's first U.S.-market EV, the e-Golf • All-new Golf is bigger, lighter, and more fuel-efficient than the previous model, seats five, and has a larger trunk than any midsize sedan • New Golf GTI has 210-horsepower engine, with improved fuel efficiency and performance • e-Golf is Volkswagen's first full Battery Electric Vehicle for sale in the U.S. • Redesigned Jett...[Read more...]
SUBARU ANNOUNCES PRICING ON ALL-NEW 2015 LEGACY MODELS
◾Well-equipped 2.5i models begin at $21,695 ◾3.6R Limited models offer High Torque CVT starting at $29,595 ◾Roomiest Legacy ever with largest passenger cabin in the midsize segment ◾Higher level of comfort, quiet and refinement ◾New safety and infotainment technology Cherry Hill, N.J. - May 16, 2014— Subaru of America, Inc. today announced pricing on the all-new 2015 Subaru Legacy models. The Legacy has been completely redesigned and offers a compelling blend of standout design, i...[Read more...]
CRAFTSMANSHIP DEFINES ALL-NEW 2015 CADILLAC ESCALADE
◾Precisely crafted interior with more technology ◾Emotional design evolution complemented by quieter cabin, smoother performance and more efficient powertrain ◾Higher levels of luxury, with sophisticated new technology for safety and connectivity DETROIT – From its introduction in 1999, the Cadillac Escalade quickly became the standard among luxury SUVs with a formula of bold design, powerful capability and luxurious accommodations. The all-new 2015 Escalade takes design and technic...[Read more...]
ALL-NEW 2014 TOYOTA HIGHLANDER RINGS IN THE NEW YEAR WITH ALL THE BELLS AND WHISTLES
◾All-New Dynamic, Sleek Exterior Design ◾Refined, Premium Interior with Advanced Technologies ◾New Six-Speed Automatic with Sequential Shift on V6 Models ◾Added Standard Features and New Technologies at Value Pricing Dashing through the snow in a 270-horse all-new Highlander. Active families will be able to add holiday cheer to their new year when the all-new 2014 Highlander sport utility vehicle (SUV) begins rolling into dealer showrooms later this month. The all-new fuel-efficient High...[Read more...]
Family Fun at a Price That Won't Make You Run
Family Values: All-New 2014 Toyota Highlander Pricing Starts Under $30K TORRANCE, Calif., November 20, 2013 - - Families dig value. The all-new third-generation 2014 Toyota Highlander mid-size SUV adds more standard features and technologies, providing an excellent all-around value, starting under $30,000. The all-new Highlander is a no-compromise mid-size sport utility vehicle (SUV) that brings together the best in style, technology, comfort, capability, and safety. I...[Read more...]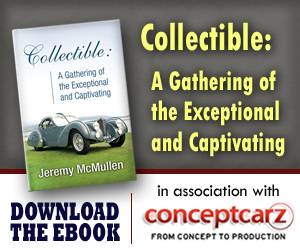 Buick
Monthly Sales Figures
Volume
December 2014
20,357
November 2014
19,143
October 2014
18,699
September 2014
17,466
August 2014
22,143
July 2014
17,683
June 2014
21,403
May 2014
19,957
April 2014
19,214
March 2014
20,428
February 2014
19,192
January 2014
13,278
(More Details)
© 1998-2014. All rights reserved. The material may not be published, broadcast, rewritten, or redistributed.